Social media has overgrown rapidly in the last decade. Most small business owners are using social media for business and making revenue. In this competitive battlefield, everyone is eager to grab the opportunity and bring home the bacon! So, don't miss the boat! It's time for you to make the most of social media for your business.
This article shows you 16 practical social media marketing strategies you can utilize to grow your business faster and easier.
16 Strategies of
Social Media Marketing
for Business
With billions of worldwide users, your customers are already there. That makes social media a vital part of your brand marketing strategy. So, go through these strategies and take advantage of them.
1. Create Business Account on Relevant Social Media
The first step for entering the world of social media marketing is establishing a business account. Instagram has provided many beneficial advantages for business accounts. Such as Instagram Insight that lets you monitor and analyze the performance and activities of your page and your followers.
2. Build Your Profile
First impression, best impression! Your profile is the initial part of your account that can attract or repel people. Hence, make a perfect profile to affect your audience in the best manner. Also, your profile picture has an important role here. A high-quality absorbing image profile and themes show your respect to your followers.
3. Plan Your Content
It is essential to post on social media platforms frequently, so the algorithm brings you to the picture as a prize. In this case, use a content calendar to plan and schedule posts, engage your followers, and assess your performance ahead of time. 
Content Planning Benefits 
Avoids wasting time.

It decreases making mistakes. 

You can Launch the content at the right time.

It helps you to make more valuable content. 
4. Make High-quality Content in Social Media for Business
High-quality content has a leading role in social media marketing because the content is everything. Therefore, you need high-quality content to make your business stand out from the crowd and win the competitive battle. Most successful companies invest a vast amount of money in their content. Indeed, you need content that fits the interests of your followers.
5. Boost Engagement
Engagement is the key to success in using social media for business. Consequently, to drive engagement, tag people When you share their content on social media. Additionally, interact with potential customers directly. For instance, Instagram DM is the best approach to do so. You can network on Instagram DM and drive attention to your business.
6
. Raise Brand Awareness
For any small business, raising awareness is a top goal. The essence of Brand awareness is because that makes a brand to be identified by potential customers and correctly connected to its particular product.
Your brand pulls out your company name and logo into an experience for your customers. Therefore, the consumers come to trust that places businesses ahead of their competitors.
You can build brand awareness for your company by applying eye-catching visual features, advertising in the right places, and promoting a distinct voice in your content. 
7. Create Content in Various Formats
Undoubtedly, Content marketing is more than just writing blog posts, and there's no one type of content. Moreover, your followers will get bored if you only upload texts or use one format in your feed.
It would be best if you try all these content formats:
Infographics

Images

Videos

Lists

Opinion posts (rant)

Guides

Ebooks

Interviews

Case studies

Research and original data 
8. Construct Visual Content
Algorithms have changed, resulting in a preference for video content rather than other content formats. In fact, that's something the leading brands have noticed: A decent amount of businesses already use images and videos on their social media for business. Actually, when you visit a platform, you'll notice your feed is overflowing with video content instead of text. 
9. Draw on Hashtags in Social media for Business
Hashtags are a potent way to draw attention and increase your business reach on social media. They got their start on Twitter to make it easier for people to find, follow, and contribute to a conversation. Also, they make it simpler to discover posts among the specific topics. In this case, it will have a significant effect if you utilize relevant and popular hashtags, Location-based hashtags, hashtags for events, Industry based hashtags,  popular holiday hashtags, and fun hashtags. 
10. Inspire and Educate on Social Media
Having billions of users, Instagram and Facebook are planets of their own. Their users are made up of different demographics. Most web users have a Facebook or Instagram account or both.
No matter what business you run, FB and IG are the platforms your business should be reaching potential clients. Hence, when your page has gained a noticeable number of likes, you can use your FB and IG pages to educate prospects with your feed and share posts that inspire your fans.
11. Remarket Your Website Visitors
Remarketing lets you produce ads that target people who visited your website. Therefore, it is essential to drive remarketing ads on Facebook, Twitter, and Instagram.
You can create different offers that specifically target anyone who visited your website or specific web pages of your website, or People who haven't visited in a certain amount of time.
Additionally, one of the best ways of remarketing is that you can connect your Instagram to Shopify and use the best Shopify Instagram apps for remarketing your business. 
12. Tell Stories
All companies have their particular stories, and you can share your company's story with your social media audience, too.
Indeed, it would be best if you made your brand's story by talking about why and how you build this company, what's happening at your company, and what you're learning to connect with your social media fans and followers.
13. Enhance Search Engine Ranking
Luckily, social media will enhance your search engine ranking. That is, when the social media share rate rises, the domain authority of your website raises. As a result, the search engine ranking of your pages improves.
Additionally, most buyers visit your social media profiles before heading to your website to better understand your brand before purchasing.
This will boost your social media page ranking and improve their chances of showing up among the top-ranked pages.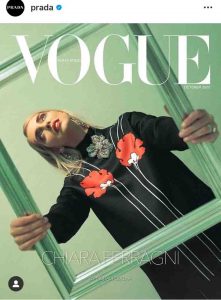 14. Make Capital out of Influencers
 Social media Influencers have been overgrown in importance over the last years. Unavoidably, people look up to influencers and brand reps in social media to guide them with their decision-making. Since their stories are authentic, engaging, and real, it's easy for a customer to relate to their stories and believe them.
Also, Brands woo social media influencers as they encourage followers to buy merchandise they promote. Influencers share their personal experiences regarding your product, and this is one of the most significant benefits of cooperating with them.
However, the main obstacle here is to discover and collaborate with a relevant influencer for your brand. Influencers are now widely considered more relatable than celebrities. If you have a small local business, the best option for you is Local Influencers.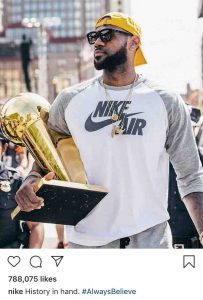 15. Cash in Your Competitors Experience
Your competitors know content marketing is essential to compete for attention on social networks. As a result, they grant more time, resources, and money to content marketing than ever before.
A quick way of building the best content is to produce something even better than what has worked well for your competitors.
16. Increase Conversion
In addition to the generation of high-quality traffic, you have to convert that traffic into paying customers. Take these steps of conversion optimization and boost the conversions from social media:
Add a CTA
The "Call To Action" button is the part of your ads that tells your target audience what they should do once they click on it on your social media page. The easiest example of CTA is "Buy now!" or "shop now."
A responsive call-to-action is essential as it directs and motivates potential customers to make a purchase.
Hold Contest, Giveaways, or Offer Discounts
Holding contests or giveaways will be fun and entertaining for your fans and followers. As potential customers will start engaging with your brand more to win something, Giveaways help increase your engagement rate. Accordingly, this can increase your brand awareness as customers excitedly share the discount news with their friends.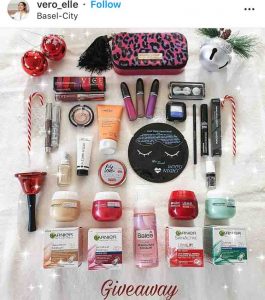 Final Thoughts
Now, you have a better perception of how social media can benefit your small business and include it in your short business marketing strategy.
Test each of the mentioned strategies, learn from your achievements, and continue to make enhancements. In conclusion, if you want to build your business perfectly, you need the right hand to help you with all your tasks to manage your social media feed. AiGrow, the most powerful Instagram management tool, will assist you to do your best!