Instagram is a popular photo-based social media platform. It has more than a billion users, and there is no stopping to its growth. Owned by the Facebook company, it has recently expanded its features from a mere photo and video sharing to live status sharing (IG Stories and IGTV) and revamped direct messaging.
These updates are significant for those who have Instagram for personal use. However, the progress created a larger impact on digital marketing brands and products. It came together with Instagram's move to increase more opportunities for businesses through eCommerce and extension on audience reach. With this campaign, Instagram launched the utilization of business profiles, in-house purchasing, and shopping tag.
Instagram and Digital Marketing
To fully grasp how Instagram works well with marketing, understanding how brands make use of this app is important. According to recent surveys, over 90% of Instagram users who have businesses have already been using the platform to get their brands, product, or service to be known. The remaining 10% used traditional marketing methods or through other social media platforms.
Instagram Stories
The respondents answered which of the features have they been using for marketing. Over 80% said that IG Stories is their first choice.
About 500 million Instagramers post over 1.2 billion IG Stories daily, which makes Instagram an integral strategy for marketing, and many businesses are eyeing on using this trending feature. The start of Stories Highlights strengthens the marketing capability of Instagram. Also, it is an interactive feature where your audience can react and send you an inquiry through direct messaging.
Instagram Ads
Instagram Ads is a well-known choice, even for top marketing companies such as Edge Online. Even though there is a cost behind this feature, marketers choose to use it for its various advertising methods, including photo, video, collection, slideshow, and carousel. A photo ad allows you to post a single image, just like when posting for personal use. The collection is a compilation of similar products in one post. A video ad permits a single video or a GIF.
Slideshow and carousel ads are a bit more complicated. To make a slideshow, you need to compile a maximum of 10 images, plus the music of your choice. Instagram will put them on a loop. For a carousel ad, you can create a mix of photos and videos with music.
What's best is that Instagram has added call-to-action buttons, which makes it easier for potential buyers to interact with you. It includes:
Call Now

Book Now

Contact Us

Download

Apply Now

Get Directions

Learn More

Get Showtimes
Aside from its amazing methods, Instagram Ads' incorporation with Facebook Ads Manager is a big advantage for those who want to extend their campaign through different social media platforms.
Shopping Tags
Last September of 2018, Instagram announced and launched its Shopping Tags feature, and businesses are more than happy to try. Why? Because it allows you to set your product description and the price tag to an IG post. Moreover, if an interested person clicks the tag, it will automatically go to your business website.
However, since its launch, the accessibility of the Shopping Tag is still quite limited to certain brand categories and countries. Initially, it was only available to the US and Shopify fashion merchants. But this March, Instagram opened opportunities for businesses in countries like Canada, Australia, France, Brazil, Italy, the United Kingdom, and Spain.
Nevertheless, this feature is a springboard for Instagram to empower businesses. It helps both the buyer and the seller interact without the effort and hassle of physically going to stores. The buyer can freely browse through the products, check its descriptions, and know the price. Sellers can actively introduce new items and promotions.
IGTV and Live-streaming
Although still for improvement, IGTV and IG Live-streaming are other avenues to attract an audience and potential buyers. Businesses can post their existing advertisement videos through IGTV. Moreover, you can introduce new brands, products, and services through Instagram Live-streaming. Increasing audience rates indicates that these new Instagram features have a high potential to be used for marketing as well in the near future.
How far has Instagram Marketing reached?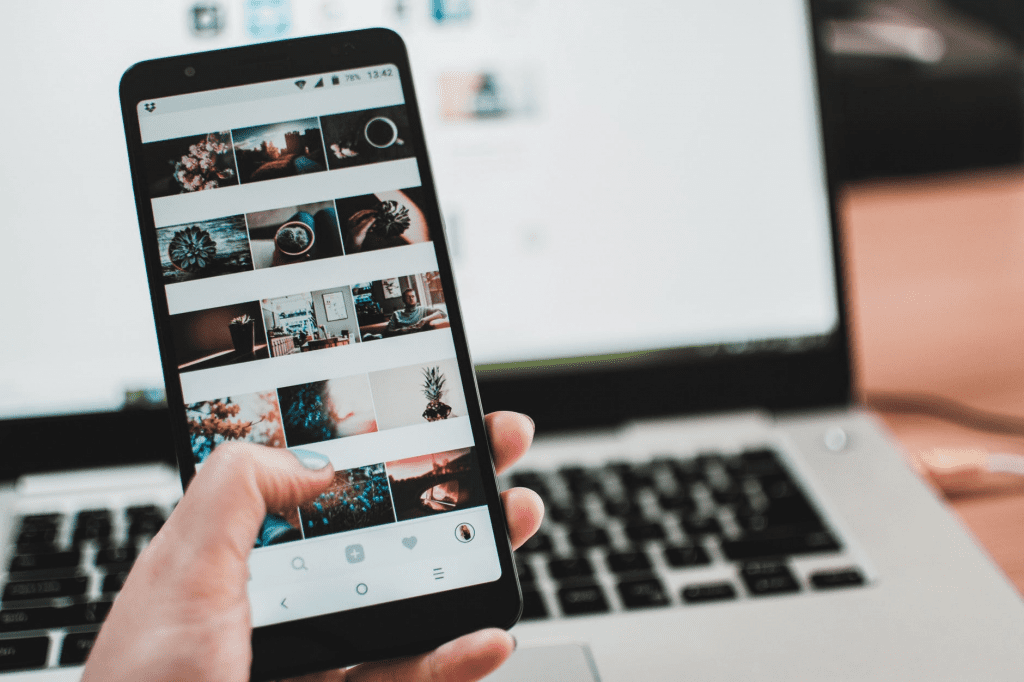 According to recent studies and surveys, even though IG videos have high view rates, still images have the highest engagement rate. However, with the advent of new features, such as the Instagram Stories, businesses have seen significant success to reach more audiences.
The only concern with Stories is that they only stay for 24 hours from the time you posted it. However, as an alternative, you can repost your Story to your IG Highlights on your business profile. Highlights increase the possibility of people seeing what is new with your business as you can even put them in categories.
Instagram Influencer
It is also worth mentioning that Instagram influencers have changed the game in Instagram marketing this 2019. Influencer-generated and partnered posts have been producing revenues for brands, products, and services around the world. If you want to introduce your business and produce exact results, then you are looking into a great solution through influencers.
Influencers promote your business through their reviews and hashtags. They can make your product well-known without being too promotional. They can be anyone who has over thousands of followers – celebrities, fitness gurus, service experts, and many more.
Final Thought
All information directs that Instagram's new features, such as IG Stories, Shopping Tags, IGTV, and IG Highlights, impacted how brands are marketed to various audiences online. However, one can never disregard the power of the basic still image posts that still fare quite well in online marketing.
---
Author Bio
Sarah Smith is a writer and an aspiring social media analyst. She writes reviews on social media platforms and updates. Sarah partnered with different blog sites to research on the best social media platforms that help boost businesses. During her free time, Sarah loves to travel and do wildlife photography.