Have a style of our own and dreaming of becoming an Instagram model, but have your doubts? After all, modeling is one of the highest-paid careers in the world. Well, with so many models on Instagram, it's perfectly normal to be scared. But if you love modeling and are dead serious about becoming a famous public figure, you will surely be successful. If you want to know how Instagram models make money, stay with us and read this article.
Being passionate about the modeling industry is not the only thing that you need to become a famous model; you should also gain enough knowledge about how to act on Instagram and manage your account. The combination of these two points is the key to your success in the crazy world of Instagram.
In the following, we're going to see if the Instagram models make real money at all and if yes, how? Then, we will show you all the necessary steps to become a successful Instagram model and start filling your bank account.
Do Instagram models make money?
Of course! Just take a look at the Instagram-rich list of 2019. Holds the first position is the American model and media personality Kylie Janner, who makes around $1.2 million per post! Isn't it crazy?
The good news is that you don't have to be Kylie Janner and have 167 million followers to make money on Instagram; people get paid even with 1k followers. Influencer marketing worth more than $3.2 billion! Surely you can find your place in this ever-thriving industry. In a survey with more than 5,000 influencers as participants, almost 42% stated that they receive $200 to $400 per Instagram post. Moreover, the essential factors in determining the worth of an Instagram model are the number of followers and their engagement rate.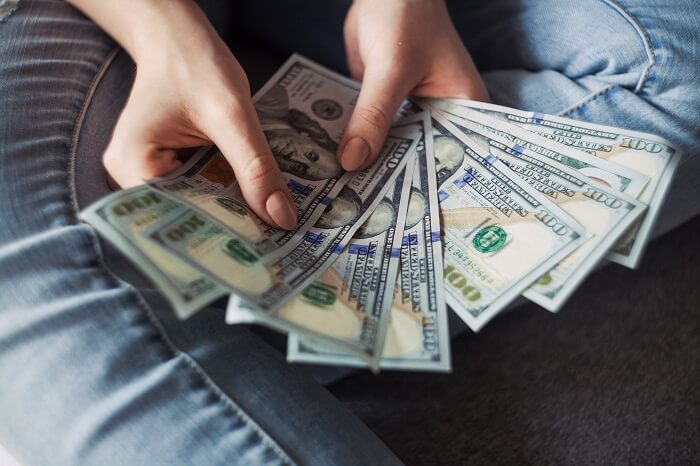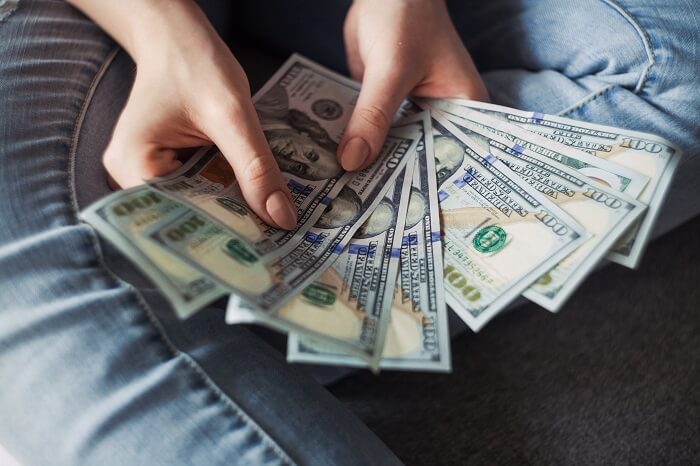 The interesting fact about influencers is that having a higher number of followers doesn't necessarily guarantee a higher engagement rate. Actually, studies showed that micro-influencers have a higher rate of engagement because of their close-knitted community compared to macro-influencers. That's why, as an amateur model, you should not quit trying to make money on Instagram!  
Why are brands putting ads on Instagram using models instead of traditional channels, even though it costs them more? Because it's worth it, many Instagrammers are young generations under 35 who spend a tremendous amount of their time on Instagram.
How much do successful Instagram models make?
To get a better understanding of the numbers that Instagram models make, it's better to take a look at some real examples:
1-
Kendall Jenner
View this post on Instagram
Celebrity Model

Country: USA

Instagram Income: $15.9M

Income Per Post: $611K
2-
Zlatan Ibrahimovic
Sport Model

Country: Sweden

Instagram Income: $4M

Income Per Post: $200K
3-
Emily Ratajkowski
Fashion Model

Country: USA

Instagram Income: $1.13M

Income Per Post: $81K
4-
Tara Whiteman
Travel Model

Country: Australia

Instagram Income: $725K

Income Per Post: $10K
5-
Anllela Sagra
Fitness Model

Country: Colombia

Instagram Income: $428K

Income Per Post: $29K
6-
Jackie Aina
Beauty Model

Country: USA

Instagram Income: $155K

Income Per Post: $3K
How Instagram models make money?
There are many ways for an Instagram model to gain money on Instagram. Most of the models get paid through sponsored posts. This type of advertising might be done using one single feed post or a series of posts and stories. You can easily recognize that the post is an ad by seeing the term "Paid partnership with X" under the model's username.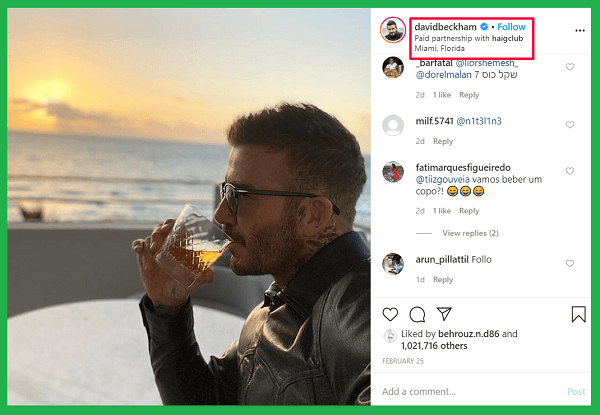 Sponsored posts can be viewed by Instagrammers who are not even following a model. As you can see, with posts, companies can cover a broader audience. Brands usually use mega-influencers for sponsored posts.

Another way for models to get paid is through indirect advertising, which is highly effective. In this method, brands ask influencers to naturally use their products and services and give positive feedback on them. For example, here is a PR beauty package with the influencer name on it!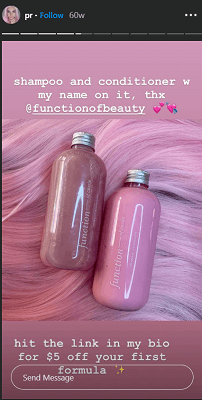 Sometimes companies organize travel for models to promote their products and services. This method is common among models who are also a blogger.
View this post on Instagram
Start Making Money on Instagram as a Model
Now that you get an overall picture of being a model on Instagram let's see what you can do to gain money on Instagram as an amateur model. Here are our top 5 suggestions to start with:
1- Have your style
You want to be a model for a reason. People follow models on Instagram for their look and fit body and their unique style. As the famous saying goes, "Fashion can be bought, style one must process."  Actually, you can be of any size to become a model on Instagram. This is @essiegolden, an oversized model from NYC:
So, try to find your style and stick to it. If you love your style, others will love it too.
2- Gain more followers
After finding your style, it is vital to gain more followers as you can! To achieve this goal, you need to have a solid promotional plan!
But as an Instagram model, you may not have the time to arrange all of these tasks. Well, don't worry about it; we have an excellent suggestion for you: use Instagram manager applications such as AiGrow.
AiGrow is an excellent choice for managing different aspects of your Instagram. It offers a wide range of tools and packages that turn your Instagram into a magnet for other users and brands. To get your dream Instagram page, we offer you a look at AiGrow's promotional packages.
AiGrow promotional Packages: 
AiGrow offers various packages designed for every taste and budget. The best options to boost your account most effectively is VIP and PRO packages.
When you purchase these packages, a dedicated virtual assistant, who is also a professional in your niche, will take charge of your Instagram. They will constantly monitor your Instagram and your competitors and does all the other necessary actions to promote your page. You will see positive results, such as increasing the number of followers, likes, comments, and engagement right after using AiGrow packages.
Another great thing about AiGrow packages is that they come with a page design! If you want to have a killer feed, you can ask for help from your assistants. They design eye-catching photos for your page along with interesting captions that no Instagrammer could resist reading!
To use these amazing packages and other wonderful features that come with them for free, sign up for AiGrow for free. After adding your Instagram account(s) to the dashboard, click on "Upgrade" to see all the packages, and then based on your need, choose VIP or PRO.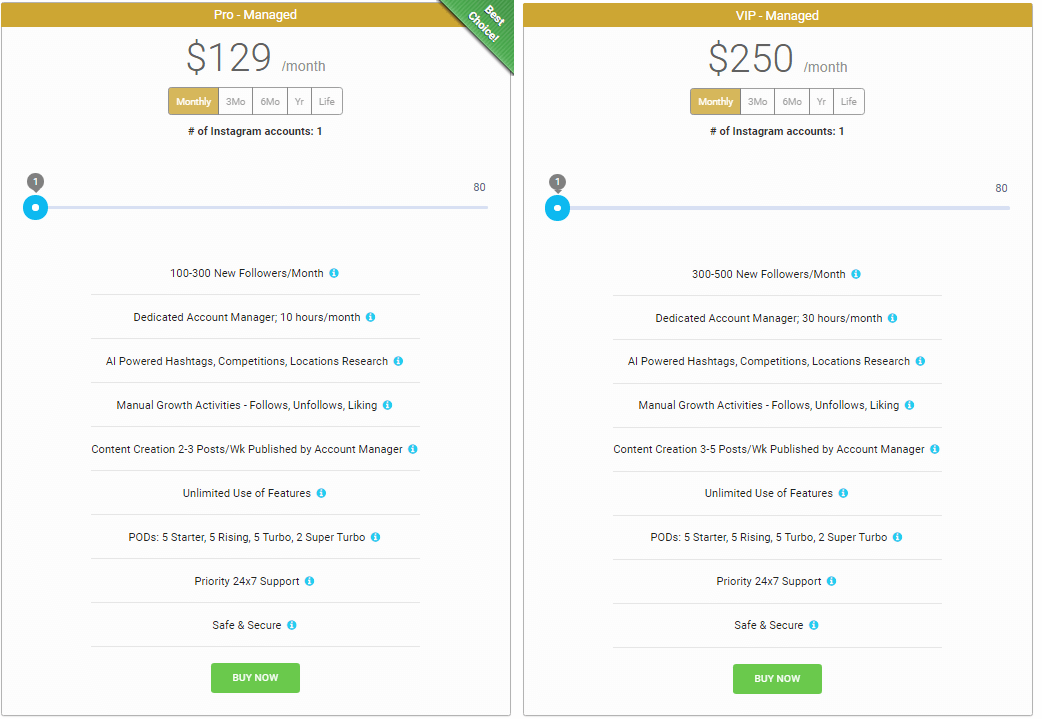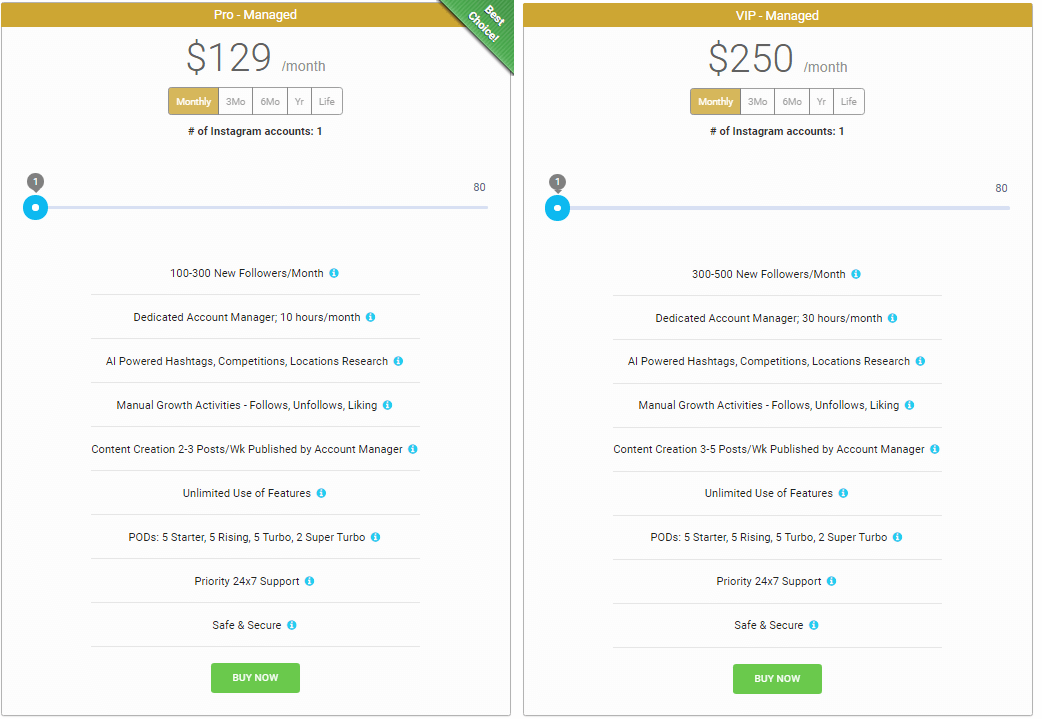 3- Do shoutouts
Shoutouts can be very useful to gain new followers, especially if you just started modeling. Many models like you love to exchange shoutouts, and best of all, most of them are free! You introduce another account on your Instagram, and in exchange, they mention you in a post or story.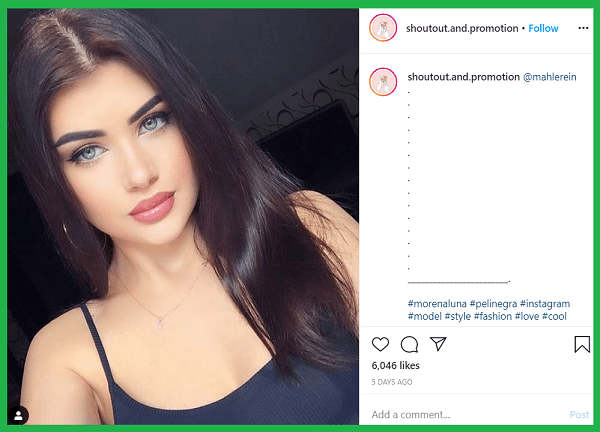 You can also find many websites and Instagram pages that will do a shout-out for you.
4- Become an affiliate
Unlike influencers who get a fixed amount of money, those who became an affiliate get money per click. It works this way: you put a trackable link on your bio or story from a company that hosts affiliate marketing. You promote their services and products with posts and stories and then ask them to go on that particular link. The more people you lead to that brand's website, the more you gain money from them.
But there is a problem with this approach; you can only put one single link on your bio, which means that you cannot promote more than one product at a time. Well, that's not fair! Luckily, there is a solution, and it's AiGrow!
As mentioned above, AiGrow has a wide range of tools. One of its most practical tools is Bio-Link. With Bio-Link, you can easily add unlimited external links to your Instagram bio, not only affiliate links but also all your social media links.
Moreover, the great thing about AiGrow Bio-Link is that you can even add external links to each feed post!
Photo
5- Became an influencer
A great way to make money as a model is to become an influencer. No matter how many are your followers, you can always find a brand interested in your work. Many websites and applications can help you discover brands, and Ainfluencer is one of the best.
If you are an amateur model, you can start small and first begin to gain some local followers and try to deal with local brands.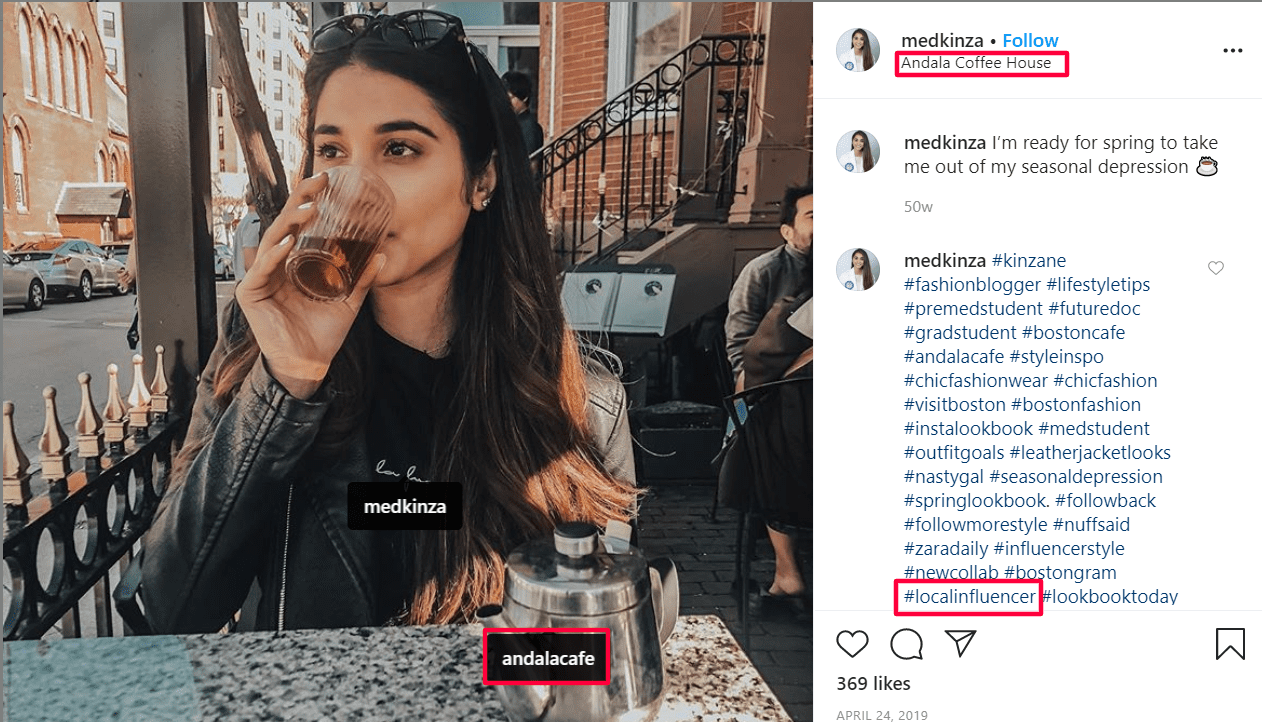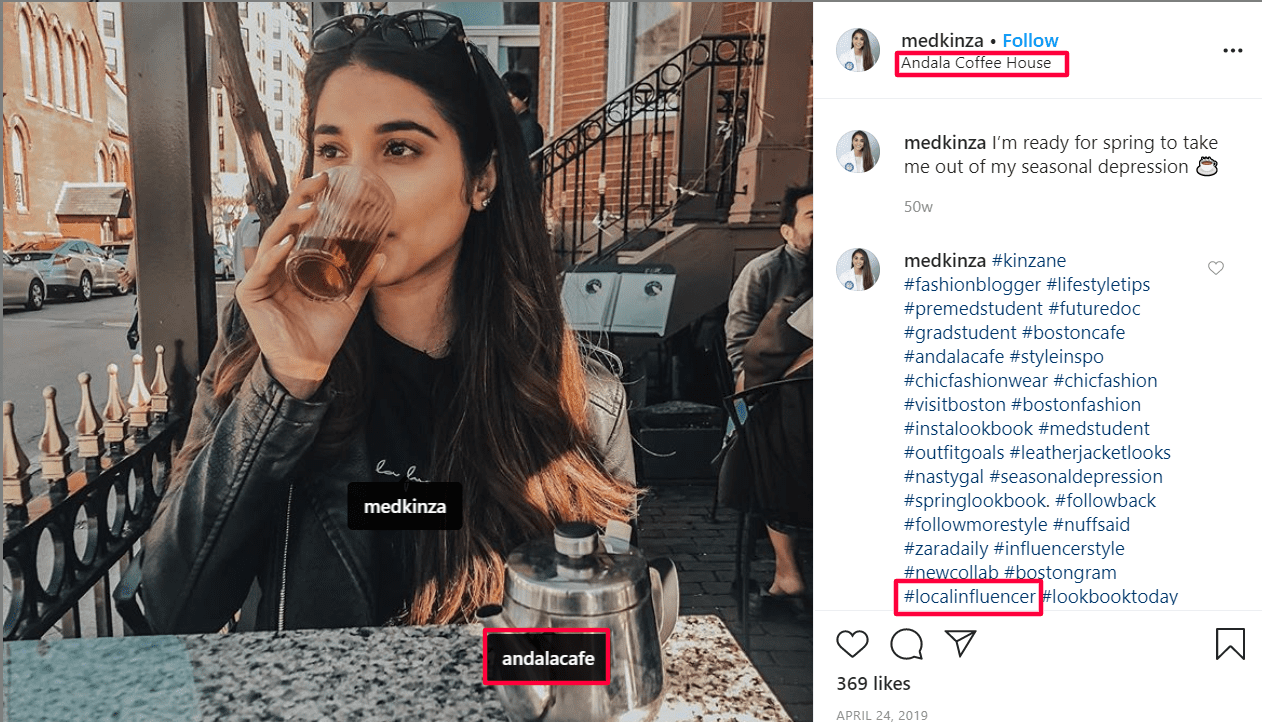 Conclusion on how do Instagram models make money?
In this article, we try to show you how do Instagram models make money. If you start to be a model on Instagram, you need to be discovered by brands. They say becoming a model is a little bit of luck, but it is hard work too. So, try to follow the steps that we showed you and be sure that you will be successful!
Injex Beauty is the place where you can enhance your beauty.