Instagram has become a backbone of inspiring influencers and celebrities in the universe. On the other hand, people use Instagram Stories to grow their business and drive a great deal of engagement and value. Now, the question is, "Does Instagram notify when you screenshot a story"?
Instagram Stories let Instagram users share multiple photos and videos, visible to followers of the user's Instagram account and specific users the Story's sender follows. Like in Snapchat, Instagram Stories are temporary, meaning they disappear after 24 hours. Therefore, you may need to save someone's Instagram Story or take an Instagram Story screenshot. In this case, you may wonder, "Do people know if you screenshot Instagram stories?"
Related Article: How to Grow Instagram Story Views Organically
Let's dive into this article and get your answers. Besides, at the end of the article, you will read how to see Instagram stories anonymously.
Does Instagram Notify When You Screenshot A Story in 2021?
To have a detailed answer to your question of "Does Instagram notify when you screenshot a story," the answer is No. Actually, Instagram doesn't notify anyone in any way when you screenshot a story. However, Instagram notifies you of who has viewed your story.
Therefore, if you post something to your Instagram story that you don't want screenshots of, you must monitor the list of people who have watched it.
Can You See If Someone Screenshots Your Instagram Story in 2021?
Instagram notifies the other recipient when you screenshot a private Direct Message, which is the only time. On the contrary, it does not share with anyone when someone makes Instagram Story screenshots from photos or videos you post.
Share "Private Stories" to Avoid Instagram Stories Screenshot
If you do not like people on Instagram screenshot your stories, sharing private stories is the best move.
Imagine you are on an exotic vacation and want to share your memorable experiences with just a group of people who you trust not to take Instagram Stories screenshots or don't care if they do. Therefore, creating a list of "Close Friends" comes up to help. 
While posting stories, you have the option of posting them to the list of "close friends" to prevent Instagram story screenshots by random audiences. In this case, rather than all your Instagram audiences, your chosen friends will see your Story.
How to Share a Story with a Close Friends List on Instagram?
Tap on

at the top of your screen or swipe right anywhere in Feed, then scroll to Story at the bottom.

Tap on

at the bottom of your screen to take a photo and record a video, tap, and hold. Swipe up anywhere on the screen to select a photo from your gallery or phone library.

Tap on Close Friends in the bottom left when you're ready to share.
Remember that people in your close friends' list will get they're a member of it, but they can't view who else is on this list. Solely you can see your close friends list, and no one else could ask to be added. 
On the other hand, if someone has added you to their list, you'll notice a green badge when you're watching their stories and a green ring around their profile photo.
This is an excellent handy tool, especially if you have a public Instagram. Obviously, you do not want everybody to see you dancing at a table at a party after a scandalous weekend. 
How Can You See
Instagram Stories
Anonymously?
Wondering to spy on your ex? 
There might be some reasons you want to creep someone's story without them knowing that and take an Instagram story screenshot.
AiSchedul story downloader helps you find, download, and schedule repost Stories and highlights on Instagram accounts.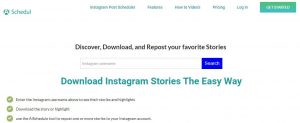 Firstly, open the AiSchedul story downloader on your browser on your device(IOS, Android, Windows).
Secondly, enter the Instagram account's username to save the story from in the search box.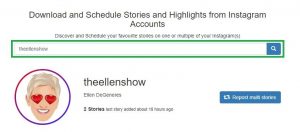 Now, you can see all the stories and the highlighted stories shared by that person. So, select the story.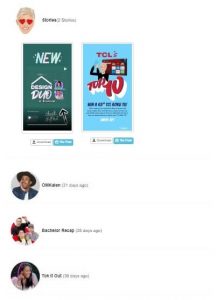 Finally, tap on the "Download" and save the desired story.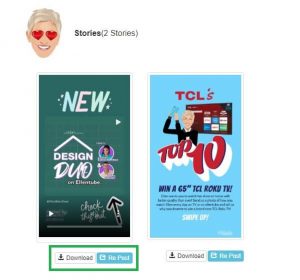 It operates accurately in the cloud and delivers your download in seconds, and you do not need to install an app or program on your desktop.
Final Words on "
Does Instagram Notify When You Screenshot A Story"
Many people take screenshots of the Story images, which violates the whole idea of an Instagram Story. As a result, Instagram decided to start alerting users when they take screenshots and put an icon like a star next to the name of the person that took the screenshot. But, in 2018, Instagram declared that this feature was being eliminated.