Have you ever wondered what it takes to get your content into Instagram Top Posts?
Instagram Top Posts are the posts that come up first when someone searches for a specific hashtag. These coveted spots are seen by millions of users, and are a great way to get more eyes on your page. However, with thousands of images posted every day, it can be difficult to climb the ranks and beat out the competition to earn one of those coveted spots.
One of the most influential factors in qualifying for Instagram Top Posts is getting a lot of engagement
Here are 15 ways to earn a lot of engagement on your posts and earn your place at the top.
1. Post High-Quality Content
Surprise! Simply put, an attractive image is going to be more likely to attract like, comments, and shares. Make sure that you are sharing high-quality images, make good use of editing software, and make sure that your colors pop.
Read this article to learn which type of contents get the highest engagement on Instagram.
2. Use Engaging Captions
The images that you choose are half the battle. A weak caption could cost you your spot on the Instagram Top Posts, so use an engaging caption that your audience would resonate with. Match your brand voice and try to be either informative, humorous, interesting or actionable with your content. Try asking a question to encourage more engagement with your post.
3. Tie Into Trends
What kind of content is trending on Instagram? Use online tools like Google Trends to monitor trend that are happening both locally and on a global scale. Try to mirror these trends with your content – for example, is there a trending hashtag, new dance move, or hot menu item that you can somehow reference?
4. Think Small
While it's smart to tie into major trends, it pays to think small as well. Research and target hashtags that have a smaller volume. These will be easier for your brand to rank higher on, boosting the odds of increasing engagement and attracting more users.
5. Host a Contest
Hosting a contest or promotion is a great way to boost engagement and earn more likes on your posts. Try giving away a product or your service to followers who tag their friend, like your photo, share your content, or similar. You can also give away a gift card, a consultation session, an e-book or something that your audience would find valuable.
An easy to boost engagement while simultaneously driving new traffic to your page is to ask your followers to tag three friends in the comments of your most recent post for a change to win a shoutout on you page, free product, a cash prize, etc.
6. Reach Out to Influencers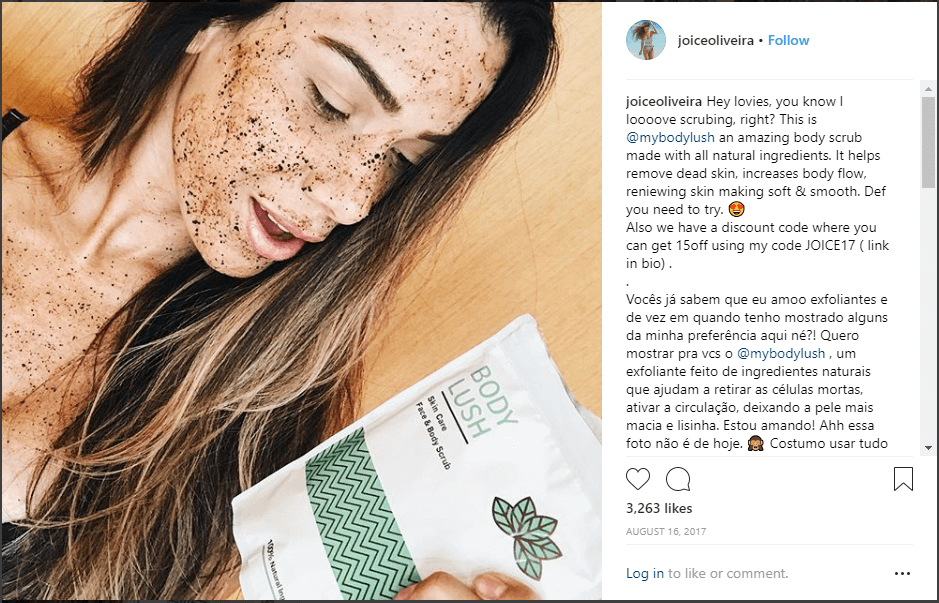 Luckily, you don't have to do all of the work on your own. One of the best ways to boost traffic and engagement is to get a shout-out from a social media influencer. Keep in mind that many influencers require payment or "shout out-for-shout out" in exchange for promoting your page.
Read this article to learn how to set up your first Instagram influencer campaign.
7. Avoid Spam Tactics
While using hashtags and posting frequently are important for getting more eyes on your content, don't go overboard. Relying on these methods too much (such as stuffing your content with hashtags) could get you flagged by Instagram – or even get your account suspended.
Read this article to learn how to find the best Instagram hashtags for your niche.
8. Post Before Peak Hours/When Your Audience is Online
The key is to have your content already there and visible when users are logging on the most. You can use a tool like Iconsquare to measure your peak activity hours and determine when most of your audience is online.
9. Schedule Your Posts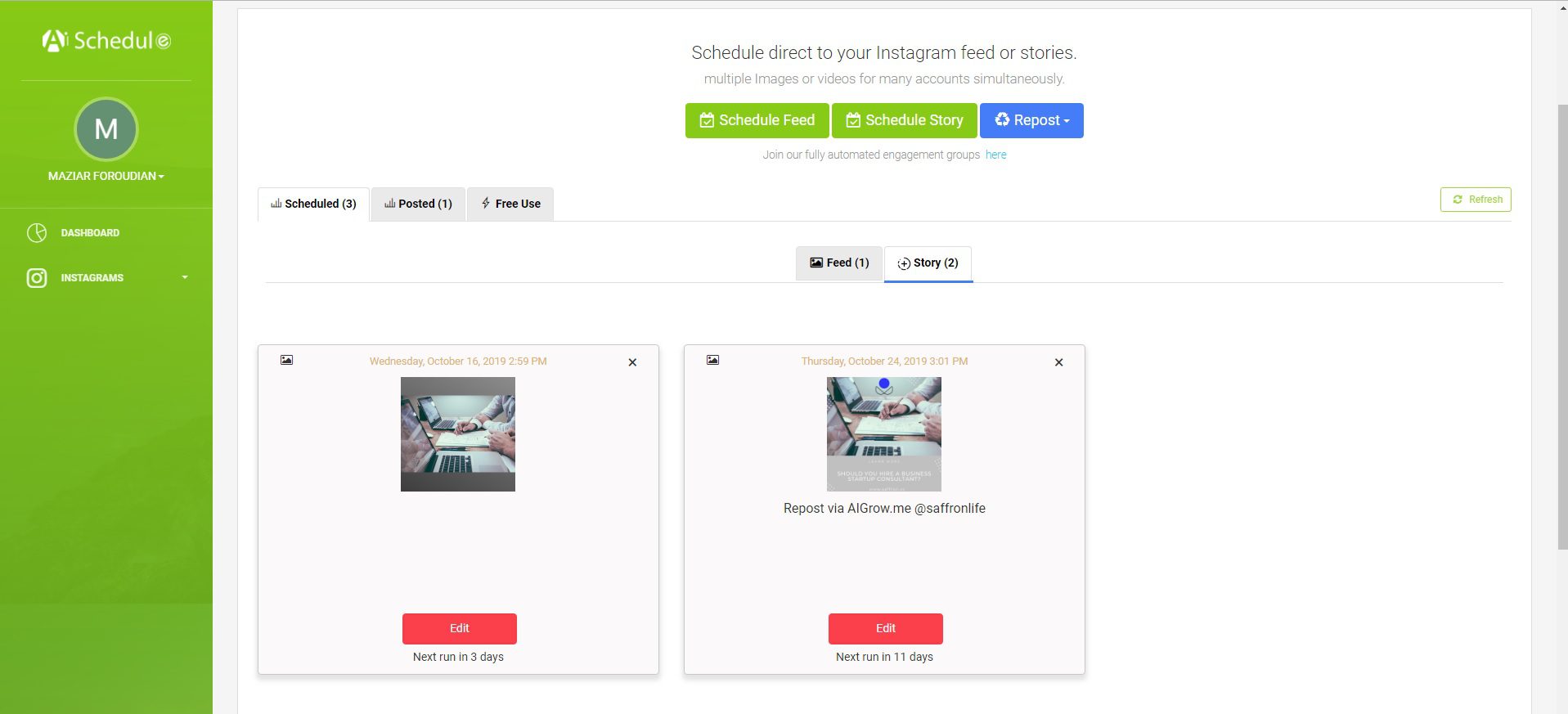 Of course, you can't always be online whenever your audience is. Make sure you always have fresh content available by using tools like AiSchedule to schedule posts ahead of time. This will allow you to focus on other things while reaching your audience.
[maxbutton id="2″]
10. Focus On Early Engagement
Thanks to Instagram's new algorithms, your content is poised to get the most engagement within two hours of being published. While your older posts might be getting great traction, if they're more than two hours old, they aren't likely to make it as an Instagram Top Post.
This is why using a tool like AiSchedul, which allows you to automatically respond to all comments left on your most recent posts with minutes.
11. Tag Your Location
Posts that contain location tagging receive almost 2x higher engagement than posts that don't feature a location. This is particularly true for content posted in smaller areas where there's less competition.
12. Respond to Your Audience
The best way to encourage most responses on your content is to engage with your audience. Thank them for their comments, like what they say, and show your human side. If you're pressed for time, consider using an automated commenting service so your followers automatically receive a reply from you.
One of the easiest ways to gain more engagement is to respond to comments left on your posts with another comment. Comments are one of the most influential forms of engagement, every time your respond to a comment left on your post with a comment of your own, you are essentially doubling your engagement.
You can also use a tool like AiSchedul to automatically respond to all comments left on your most recent posts.
13. Use Engagement Pods
Engagement pods are groups of people on Instagram who agree to like, comments, and generally engage with each other's content every time a pod member posts. They are particularly effective in getting you into the Top Posts for your hashtag because, when used correctly, all engagement is received within minutes of uploading your post.
As mentioned earlier, it's not just the amount of engagement you get that qualifies your spot as a Top Post, but also how quickly you receive that engagement. When you receive all your engagement within minutes of uploading your post, as you do when using automated Instagram pods with AiSchedul, you're much more likely to rank as a Top Post for your hashtag.
14. Be Consistent With Your Theme
While you don't need to post identical photos, brand should try to stay consistent in the color schemes, filters, and general themes they use. This helps create and maintain a cohesive look that will make your images instantly recognizable on your followers' feeds, which will get you more likes in return.
This is also important because if you develop a strong follower base around carpentry, for example, and you suddenly start posting posts about street fashion, your followers may not take to your new kind of content. This kind of sudden change in strategy can result in signifcant engagement drop off.
If you do plan to venture outside of your theme, consider doing so slowly to give your followers a chance to adjust.
15. Go Beyond Photos
Don't forget that there are other types of content to share on Instagram aside from images! Experiment with other options like video. Boomerang, for example, which is like a cross between a GIF and a video, is a great way to catch your followers' eyes and garner more engagement.
---
Have any tips not explored above? Drop your wisdom in the comments below!
Apply the tactics above, boost engagement on your posts, and start earning your spot on the Instagram Top Posts page.