In 2020, Instagram updated its privacy policy and right now, they have strict rules about the photos and videos that are being shared out there. For this reason, in the past few months, some users have reported an issue telling that "Instagram deleted my photo". But what is the exact reason behind this problem? How to fix it and more importantly, how to prevent it? 
In the following, I'm going to talk about the reasons behind Instagram post eliminations, ways to troubleshoot the issue, and related topics. So, stay tuned. 
You May Also Ask: 
Why Instagram Deleted My Photo?
Instagram may delete your photos and videos for different reasons: 
Actually, this happens when your content seems to harm other users on Instagram. In this case, you'll receive a message indicating that your post was against the guidelines, and in the case of resharing such photos, your account will be deleted.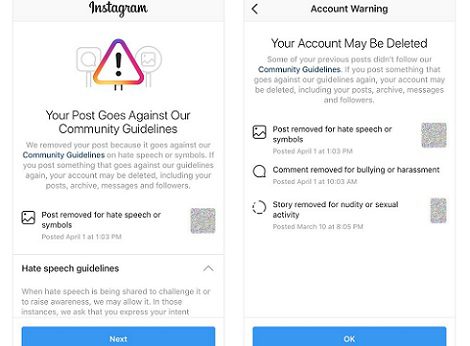 You have not verified your email address or phone number:
This happens especially when you just created an account on Instagram and still not verified your information. Actually, this is just a possible reason and most of the users can still post content without any problems. 
You have exceeded Instagram daily limits: 
This is one of the most frequent reasons that happens to most business accounts. If you share multiple posts in a short period of time, Instagram deletes the post because of suspicious activities and daily action limits. 
Your content is subject to copyright:
This happened to me a few months ago. I shared a video on IGTV and Instagram deleted my post because the video I shared had a piece of music that needed the composer's permit to be shared. 
Your Instagram application is out-of-date:
When Instagram releases new updates, after a while, deactivates the previous versions and this may be one of the reasons for the "Instagram deleted my photo" issue.
Instagram deletes your posts for technical reasons: 
This may happen because of a poor Internet connection, Instagram glitches, or full device cache.
Instagram Deleted My Post! How to Fix it? 
"Now I know why Instagram deleted my photo! How can I fix it?" Well, depending on the reason for your post removal, you have to try different solutions to troubleshoot the issue. So, here, according to the reason mentioned above, I'm going to suggest solutions: 
1- If your post has been removed because of the community guidelines, there's no way to fix it. Instagram wants to keep the environment safe and healthy for all users. So, if you want to keep using this app, you have to accept its policies. 
2- When you recognize that your email and phone number are not verified, you just have to check your inboxes and using the code that Instagram sends you, verify your account. 
3- Actually, it is not hard to avoid getting beyond the Instagram action limits. However, some Instagram business managers think that the more they post, the more the sales conversion rate will be. But this is totally wrong. To solve this issue, we suggest you hire an Instagram consultant to learn the best growth hacks and post intellectually.
4-  To prevent sharing copyrighted content on Instagram, we recommend you always include the name of the original publisher in your captions and give them the credit. If you are sharing a video, check here to know how to post a video with music, and if you are resharing someone else's photos and stories, repost the photo on Instagram using trusted third-parties. 
And for the last two reasons, we suggest you use an Instagram scheduler to solve the "Instagram deleted my photo" issue.
FAQs About "Instagram Deletes Posts" Issue
Now you know the answers to the question of "why Instagram deleted my photo and how to fix it". However, you may still have some questions related to the topic. So, we answered some of the most frequently asked questions in the following that may help you. 
1- How to Delete an Instagram Post?
Deleting Instagram posts is really easy. You just have to go to the intended post and tap on the three dots icon in the top right corner of the post. Then, tap on delete and that's it! Instagram deletes the post immediately after approval.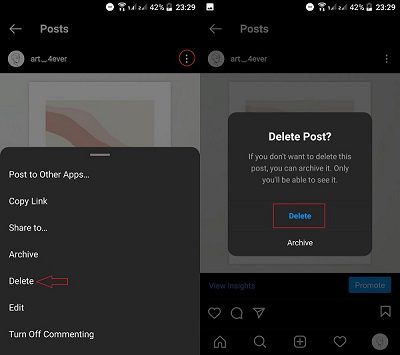 By the way, note that there is no way to delete Instagram posts all at once or in a single bulk action using the official app. 
2- How to See Deleted Instagram Posts?
Unfortunately, there aren't any in-app features to let you see deleted Instagram posts unless you archive your posts instead of deleting them. As you can see in the previous image, when you try to delete a post, Instagram asks you whether you want to delete it or save it in your archive. So, if you are not sure about permanent deletion, save your post in your archive and recover it when needed.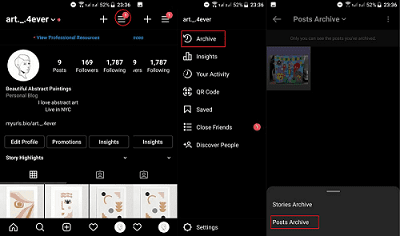 By the way, if you try posting on Instagram using a third-party like AiSchedul, even if you delete the post on Instagram, you can still access your posts from the "posted" section.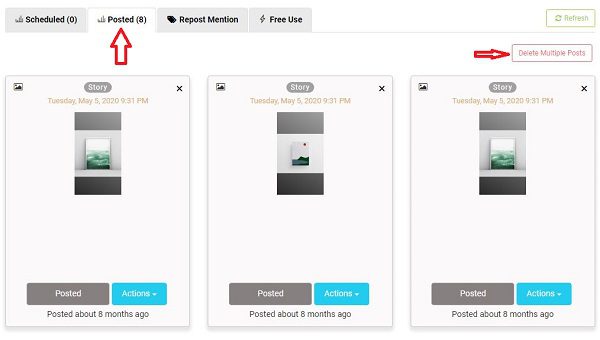 Additionally, you will have the chance to select multiple photos and delete them all at once. So, read the AiSchedul review and see what else it offers to you. 
3- How to Recover Deleted Instagram Posts?
Well, since you cannot access your deleted posts using the official app, there's no way to recover them as well. But if you try using a third-party like AiSchedul, you can simply reshare your photo on Instagram.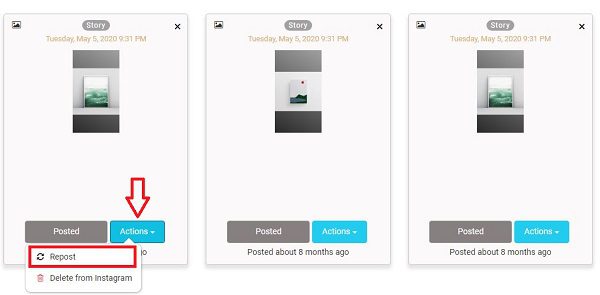 Final Thoughts
To sum it up, you may face the "Instagram deleted my post" issue for different reasons. In this article, we showed you how to fix it. So, read the article carefully and leave us a comment if you have any other questions related to the topic.