Think of your Instagram bio as the homepage of your website. What do you want people to know right away? How will it help you sell more? How to build the best Instagram bio for business? How to make a great first impression to get more followers and buyers with your Instagram bio? Here are the tips for how to write a creative Instagram bio for your business.
To Write a Catchy Instagram Bio:
Use the Subtitle for Instagram Bio
The subtitle is one of the most essential parts of your bio because there is SEO here and you just get 30 characters in your subtitle. Therefore, make sure that you use keywords that people would actually search to find your business. 
For example, look at this business coach, VANESSA LAU.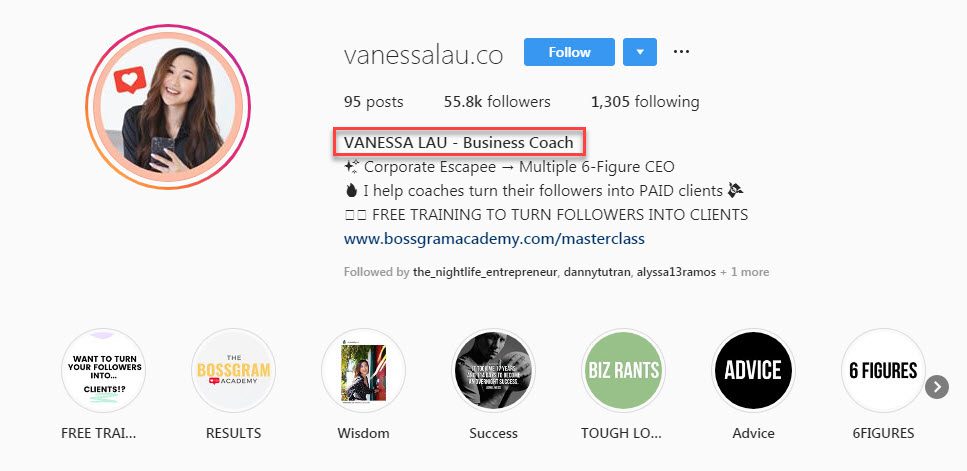 She does a great job with her business title saying that she's a business coach. Obviously in her bio, she goes into more detail. 
Keep in Touch with Users By Optimizing Instagram Bio for Business
Do you change your Instagram bio up regularly? Or do you keep it the same? Make sure that you use your contact buttons. Because while someone's on Instagram and you're on their mind and they want to get in touch with you. They might want to message you or email you. And by adding them it makes it really convenient.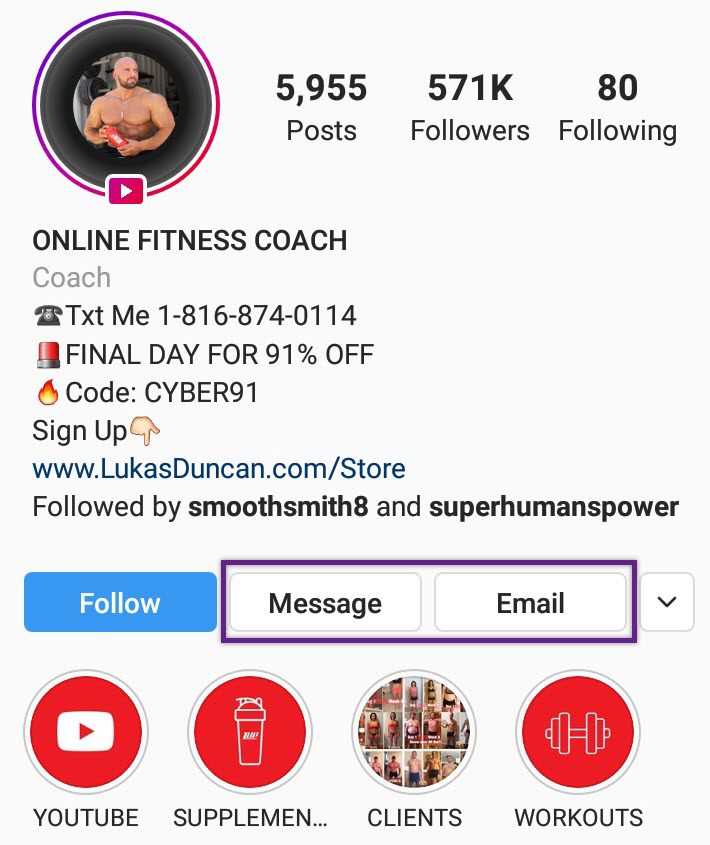 An Instagram Bio for Business Needs a Category
On your business page on Instagram, the category has to do with the category that you choose on your facebook business page. For example, Lucas Duncan has selected Coach.
The Importance of Text in Instagram Bio for Business
Make sure the text in your bio provides quick information that conveys your personality or vibe. 
Instagram Bio Character Limit
You have 150 characters to use in your bio. Make sure that the information says exactly what you do and the services or products that you sell. For example, if your business is family-owned or locally produced put that in your bio. 
Hashtags to Use in Instagram Bio for Business
If you have a custom or an active hashtag, add it to your bio. What you don't want to do is put a general hashtag in your bio like social media manager. Because if someone clicks into that, chances are they're gonna just go down the rabbit hole of that hashtag hub and not come back to your Instagram account.
Use Multiple Links in Bio on Instagram for Business
Make sure you keep the links in your bio current. If you want to use multiple links in your bio, you can use a free tool like AiGrow. It's simple to use and completely free.

Just sign up and start adding multiple links to your Instagram bio free. You can also add all your social media links to make a great Instagram bio for business.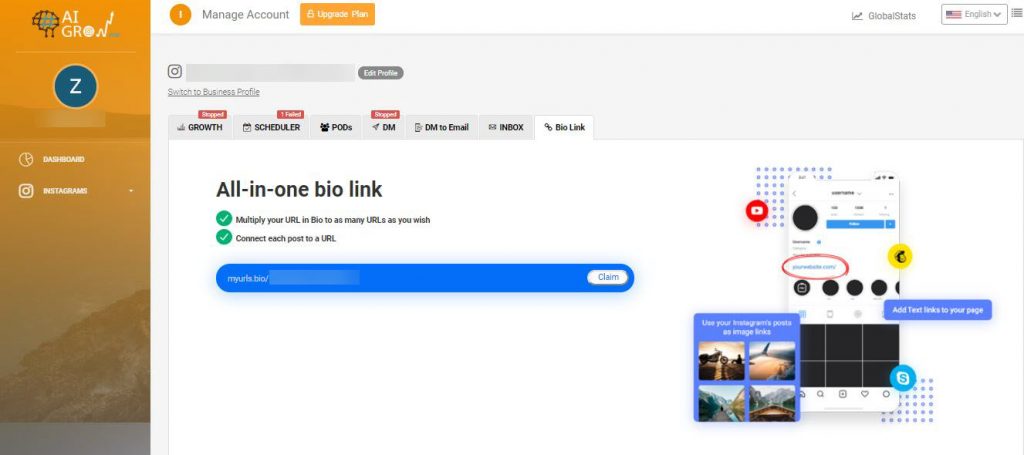 Here's an example of an artist who uses AiGrow to drive traffic to his crafts.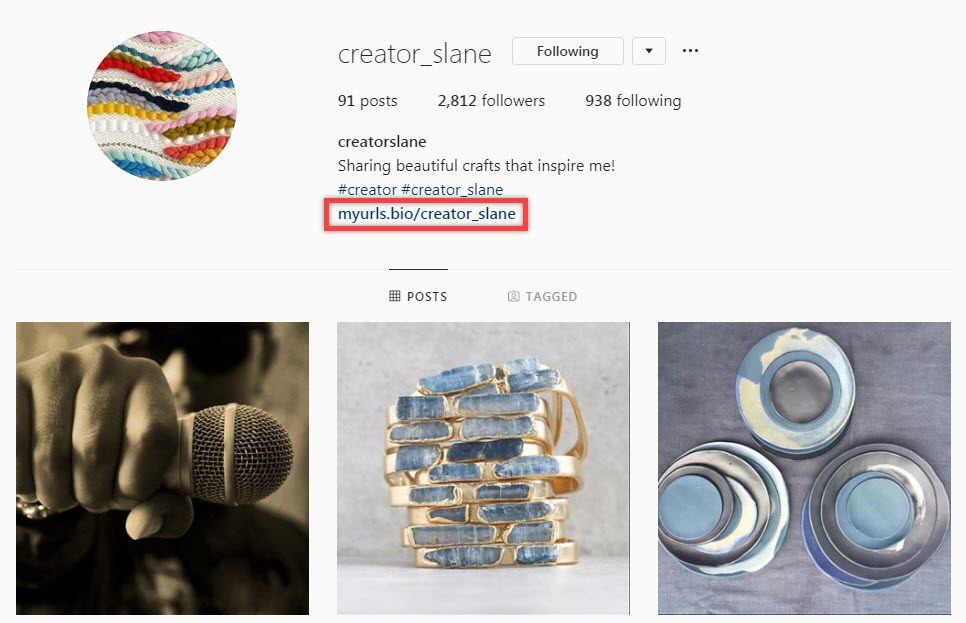 Conclusion
As an Instagramer who may be running a business, your Instagram Bio is like the from page of your website. Following the tips above, you can get a better result from your bio.
Make sure to add links to your Instagram bio. Link to your other social media, to your website or blog, or you can use a free tool like AiGrow to add multiple links to your Instagram bio.