In this crazy and crowded virtual world, it is necessary for businesses and even individuals to have an Instagram virtual assistant. Want to know what Instagram virtual assistants are and how they can help you to grow your Instagram account? Then better read this article till the end. We have also listed the 5 best Instagram virtual assistants you can trust in 2021.
What to Expect from your Instagram virtual assistant
An Instagram virtual assistant does many things to make sure your account is running and growing smoothly. He or she knows all the tricks and hacks about Instagram and can even offer useful insights to you.
Moreover, as the Instagram algorithm is continually changing, one of the most important things that an IVA should do is making sure the account won't get shadowbanned due to the high volume of activity. That's why they should constantly update their knowledge about how Instagram works. They should also be aware of Instagram action limits.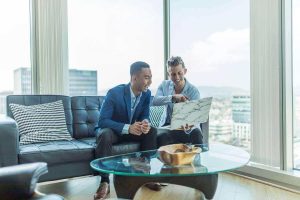 Another important thing that a virtual assistant does is the ability to gain real and organic followers. It is vital because, first of all, it boosts your Instagram engagement tremendously. Secondly, it helps to attract high potential followers that can become your loyal customers.
Here are some other essential things that Instagram virtual assistants do for your account:
     

Post at the best time

     

Engage with your followers

     

Answering to questions/DMs and comments

     

Choosing the best hashtags for your posts

     

Communicate with influencers in your niche

     

Target people who have an interest in your niche
In the following, we are going to introduce some of the best Instagram virtual assistants available in 2021. It can do all the mentioned items for you. Have a look!  
5 Best Instagram Virtual Assistants in 2021
These 5 Instagram virtual assistants offer a superior Instagram management service:
AiGrow is an Instagram marketing platform that offers a wide range of tools that help you grow your account more effectively. With AiGrow, you can cover all the Instagram promotional tools such as Instagram feed and story scheduler, engagement pods, auto-DMs, bio link tools, and much more. One of the best services that AiGrow offers is an Instagram virtual assistant. You can benefit from this unique feature through AiGrow's PRO and VIP packages.

AiGrow Packages
To run Instagram more efficiently, AiGrow offers several types of growth packages to its customers. To enjoy having a professional Instagram virtual assistant, you can choose any of the Pro and VIP packages that best suits your goals and budget.
A dedicated account manager will work on your account for 10 hours per month with a pro package. This brings you over 300 new, and of course, real followers per month! This assistant uses the information you've provided about your account and niche to better understand your business and bring you targeted followers.
Then he or she makes a tailor-made plan for your account and starts the growth activity, which includes follows, unfollows, liking, and commenting. Moreover, your IVA can help you to create 2-3 highly engaging and eye-catching posts.
On the other hand, a VIP package can even give you more! You can have all the mentioned features at a higher level. In the VIP package, your Instagram virtual assistant (who works on your accounts for 30 hours per month) can get you a minimum of 500 followers each month! Also, he or she will craft 3-5 posts to make your feed stunning.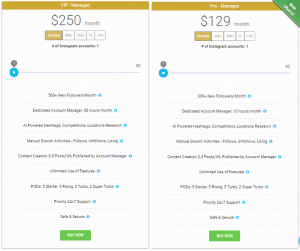 It is good to mention that when you purchase AiGrow VIP and Pro packages, you can also benefit from all the other features on AiGrow, such as scheduler, calendar, engagement PODs, and bio link tool as well. Isn't it great? Hitting two birds with one stone!   
Moreover, as all the AiGrow team is Instagram professionals, it is perfectly safe and sound to use this platform. Also, AiGrow has an excellent 24h supporting service, especially for those who purchase pro and VIP packages.
Sign up to AiGrow right now to start your account's growth!
2- Viva Virtual Assistants
Viva Virtual Assistants offer administration and marketing solutions for your business. They can help your business grow in many ways, such as social media marketing. More precisely, they can set up your Instagram account and perform ongoing management.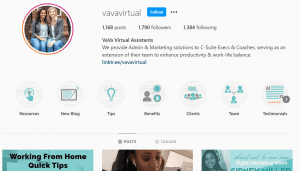 3- Alliance Agency
Alliance requirement agency is a great place to find an Instagram virtual assistant for your business. The assistant on this agency will provide liking, publishing comments, following and unfollowing people who post specific hashtags.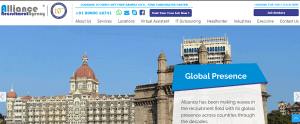 They also assist you when clients send you questions through Instagram account mention and make a good relationship with your key audience. Alliance agency assistants can even give you tips and tricks for best Instagram photography and visuals, call to exercises, and subtitles.
4- Eva
Our fourth item on the list is Eva Instagram virtual assistant. Eva has an eye for Instagram accounts that have popularity on the platform. As it has many years of experience in the digital world, it can offer you many useful tips and tricks so that you can make the most of each post. Also, Eva will increase the popularity of each post in a short period.
It is good to mention that although Eva likes and follows accounts on your behalf, it won't leave any comment on the posts, which can decrease the engagement rate. Moreover, it won't help you with creating posts, so you need to craft all the necessary content for your feed and story.
5- Fiverr
Fiverr is one of the most extended freelancer websites, where you can find a handful of Instagram virtual assistants. Many Instagram experts seeking a job and upload their resume and work samples. You can even view their profiles to check their average response time and delivery, along with descriptions and reviews.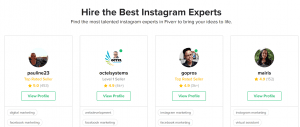 Advantages of using AiGrow as an Instagram virtual assistant:
Cutting-edge technology: AiGrow analyses the ever-changing Instagram algorithm carefully. So, it detects any change and adapts to them so that your account stays safe and won't get banned by Instagram.
Focus on Instagram: unlike other Instagram virtual assistants who work individually or with a team that offers marketing plans for web and other social media, AiGrow only focusses on Instagram. AiGrow puts all of its energy to promote your IG account in the fastest and most professional way.
Affordable prices: compared to the amount of money that you should pay for an individual virtual assistant ($100-$2000 per month only for creating posts), AiGrow provides many services for much lower amounts (from only $7 to $250).
Multiple accounts: with AiGrow, you can add as many accounts as you want and see the live results from your user-friendly dashboard.
AI tools: as mentioned, besides using human assistants instead of bots, AiGrow also uses AI-powered technology that can significantly help the assistant to do their job smarter. This is a great way to overcome Instagram business account limitations.
Risk-free growth: AiGrow guarantees the number of followers that you will gain based on your selected package.
Final thoughts on Instagram virtual assistant
Managing Instagram all on your own can be a scary job to do. With a negligible amount of money, you can enjoy a professional Instagram virtual assistant who takes care of all the delicate parts of running an IG account.