Anyone with an Instagram account wants to increase their presence and fan base. But, time is the biggest challenge in achieving real growth.
Expanding a related target audience on Instagram takes a lot of time and hard effort in the form of following, liking, commenting, creating engaging content, and more importantly interacting with fans.
But the hardest part is to find those relevant audiences, people who would be your lifelong followers, not just increase the number on top of your account. Since Instagram is the social networking tool that people use the most, business owners tend to use Instagram growth services like iDigic to reach the largest audience possible.
That is why we decided to review iDigic, a service in which you can buy followers, likes, or even views for your Instagram account. After reading this iDigic review, you can better decide whether it is worth your time and investment or not. So, let's get started.
Do You Want to Grow Your Instagram Account Organically & Safely?
What Is iDigic
For those who are new to social media, understanding what businesses such as iDigic do can be a little challenging. As I mentioned, the primary goal of hiring an Instagram growth service is to increase the followers of your Instagram account.
iDigic is an Instagram growth service that claims it can help you grow your account by selling real followers. Simply, you pay iDigic to promote your account and content to get more likes, followers, and views.
The best thing about what they claim is that we are able to receive high-quality followers within 3 hours without even sharing our passwords! How's that possible?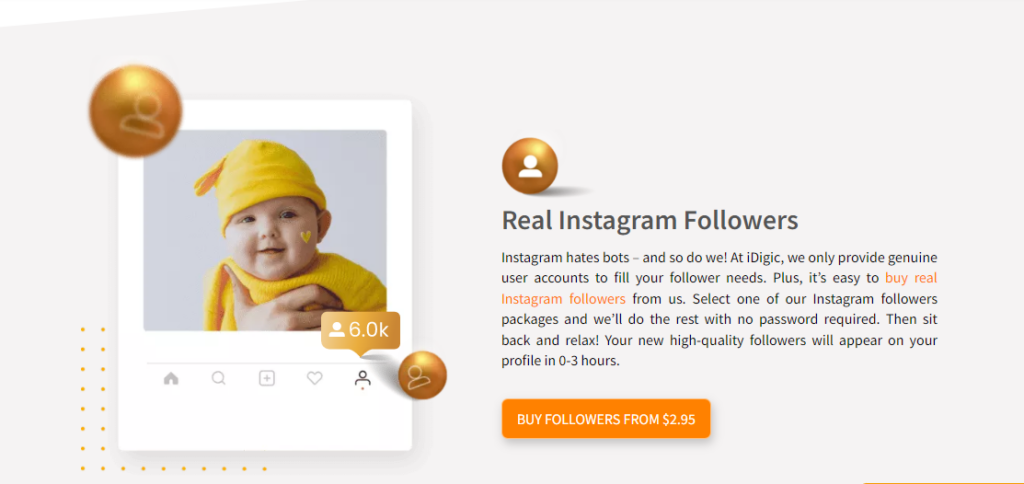 How Does iDgic Work
Well, here is the thing, when you buy a plan from their well-designed and professional website they drive their accounts to yours. Also, iDigic provides likes and video views. They are all packaged separately, which literally means it would be quite pricey as well.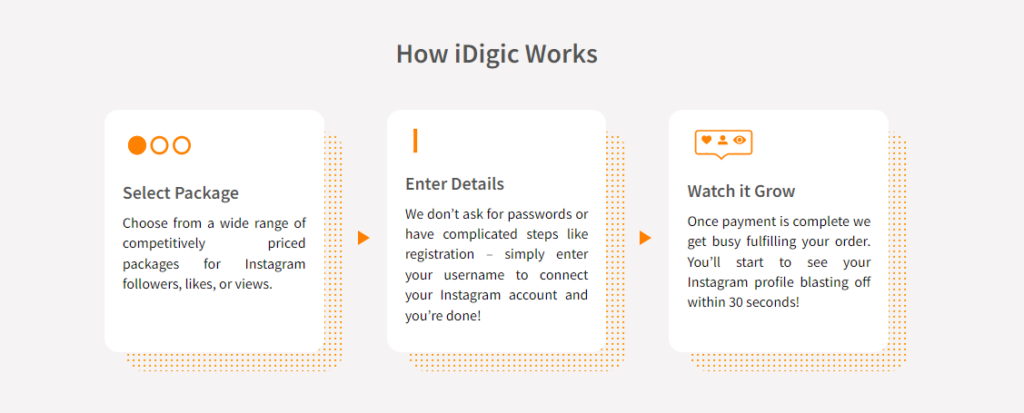 But here is a question that you may ask, are they real?! Even if they are real, will you get to keep them all?
Based on my experience, after a while, I noticed that Instagram was deleting my iDigic followers which is why I got suspicious of the quality of their so-called real followers and I decided to write this review.
iDigic Features
Let's do a quick recap of what they claim they would do for your account. They will provide you with:
High-quality followers
Instant delivery
24/7 customer support
Money-back Guarantee
Wow!! It would be amazing to find a service with all these fantastic features!
Still, I'm not sure, but I believe that while some of their claimed features are real, there are also undoubtedly Instagram bots involved.
Anyway, let's examine their services in more detail.
iDigic Pricing
As I previously told you, the packages iDigic offers could be sometimes expensive. Though, it all depends on you which one you would choose. Let's see how much you should pay to buy iDigic followers.
Firstly, their packages are divided into two categories.
High-quality Packages in which you can have ordinary followers and most of them are owning profile photos and some posts. There are 6 plans offering 100 followers to 5000 and the prices start from $2.95 to $39.95.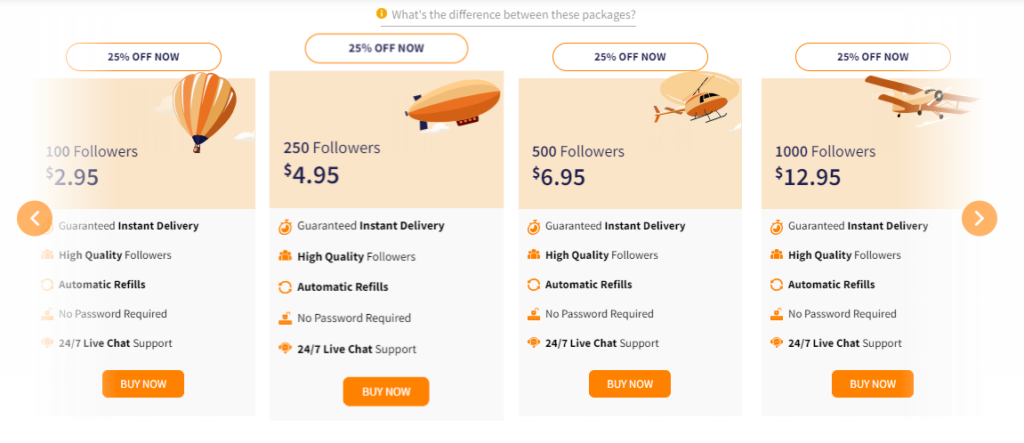 2. Super-quality packages that will provide you with really great followers with posts on their accounts. So don't freak out when you see the pricing. You should pay up to around $85 depending on the number of followers you want.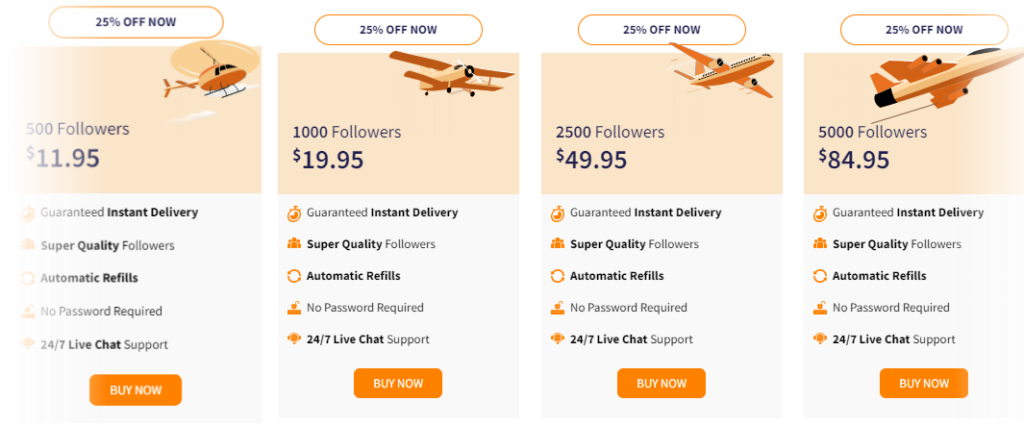 The point is that we all know Instagram has started removing bots and fake followers, so if the followers that iDigic is offering are real, they shouldn't be removed by Instagram.
On the other hand, they have recently announced that you will notice a drop but we will replace them again. Well, honestly, I don't get it. It doesn't make sense, Does it?

Nonetheless, the pricing for likes and video views is also provided on the website:
Instagram Likes – 50 to 10,000 for between $1.49 and $69.95: Start time: approximately 2 minutes. Delivery speed: ±5000 likes per hour
Instagram Video Views – 100 to 50,000 for between $1.95 and $74.95: They start delivering within max 2 minutes after the payment
On the whole, iDigic's costs are not outrageous, but they are also not particularly economical either; especially if you have many accounts or wish to combine plans. If that's the case, I don't see how it may benefit you in the long run.
How to Start with iDigic
I do suggest that you start with a free trial first. Then you can decide better.
I did that myself too. The only thing you need to do is to verify your email address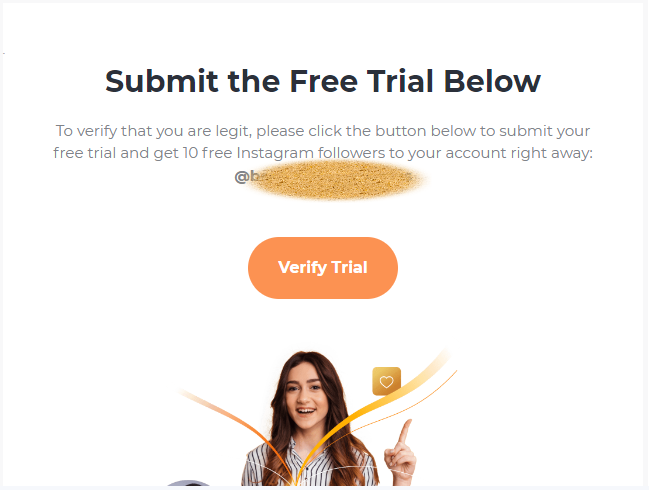 Then in a few minutes, you will see a number of followers flying toward your account. Here is a few examples of what I got:
You do the math!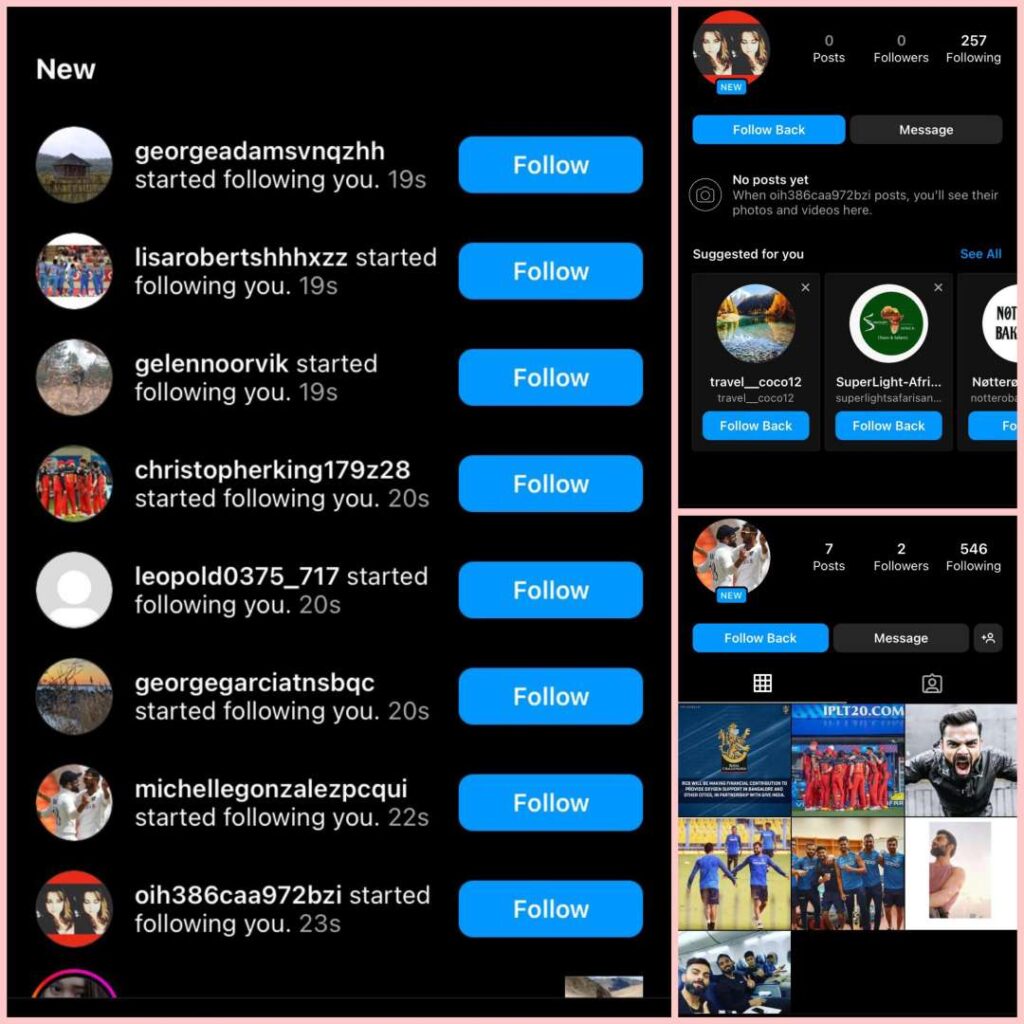 However, this was the trial. If you want to use it, you can go to their website, choose a plan, and sign up for it.
All they need is your username, then the services you've paid for will be delivered right away to your account when you've verified your account and subscribed successfully. Supposedly, the time it takes to see results will be no more than 30 seconds.
iDigic Pros and Cons
The following are some of iDigic's benefits:
It offers a money-back guarantee.
Supposedly, you will see an instant delivery of your Instagram followers, likes, or views.
Visible pricing on the website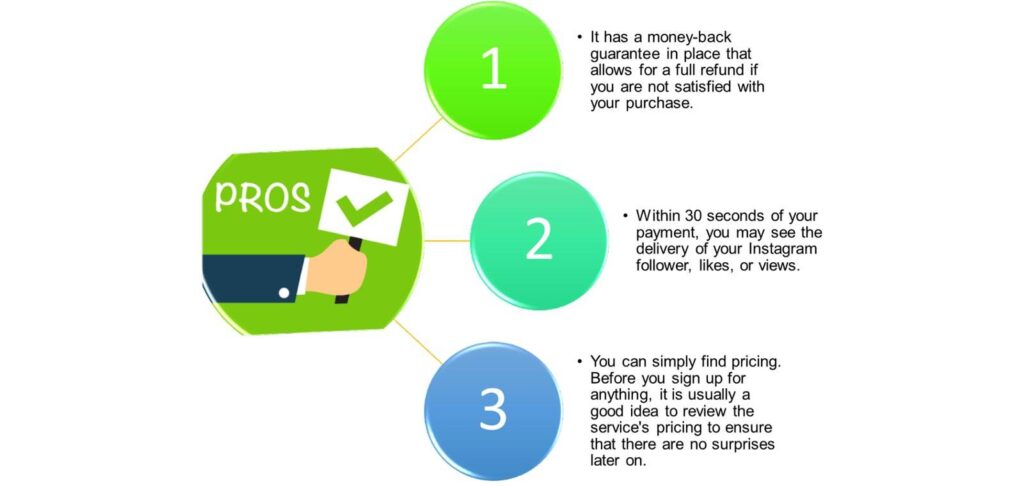 You might be asking how it might harm your business at this point. Follow me: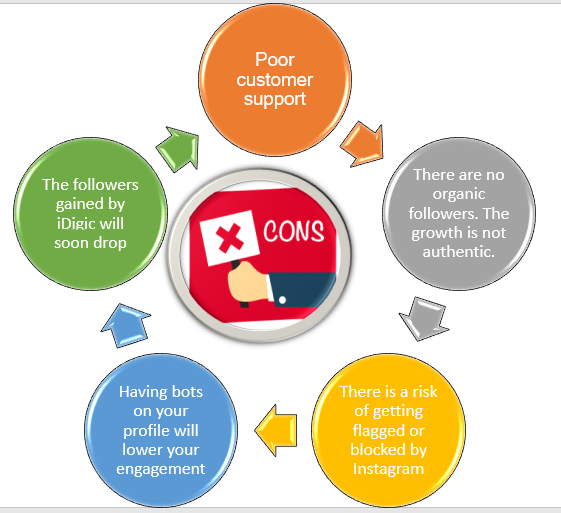 iDigic Reviews
Honestly, I've tried a lot to find some reviews about iDigic. Though, a few reviews are available on their website they don't seem to be authentic. Reviews may reveal a lot about a business like iDigic, so given how difficult it is to find them, I highly doubt they currently have many satisfied clients.
Also, I checked Trustpilot which is an online review platform that offers access to more than 4 million reviews to assist people in making good decisions but what I found was absolutely nothing. Look for yourself: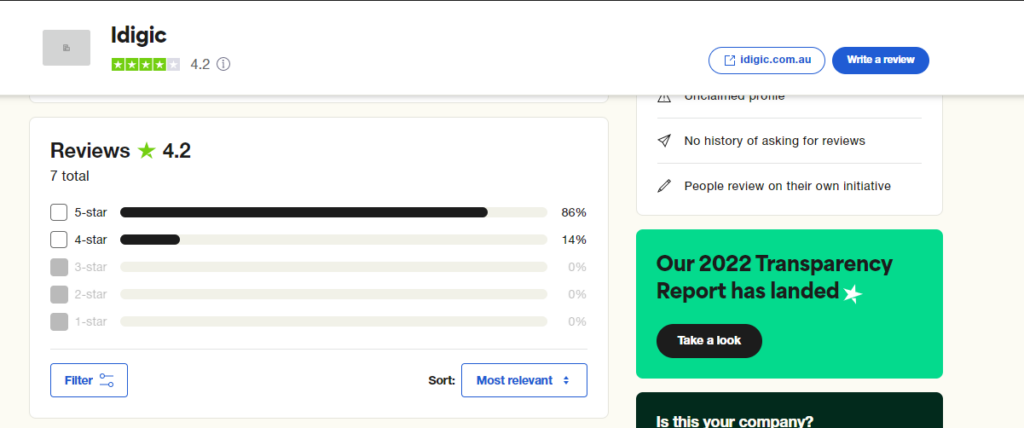 The Ideal iDigic Alternative: AiGrow
After an extensive search, I came up with AiGrow which provides you with real organic followers.
AiGrow is an Instagram management service for businesses and influencers who are looking to generate targeted followers, increase their engagement rates, and more importantly, boost revenues on their Instagram marketing strategy.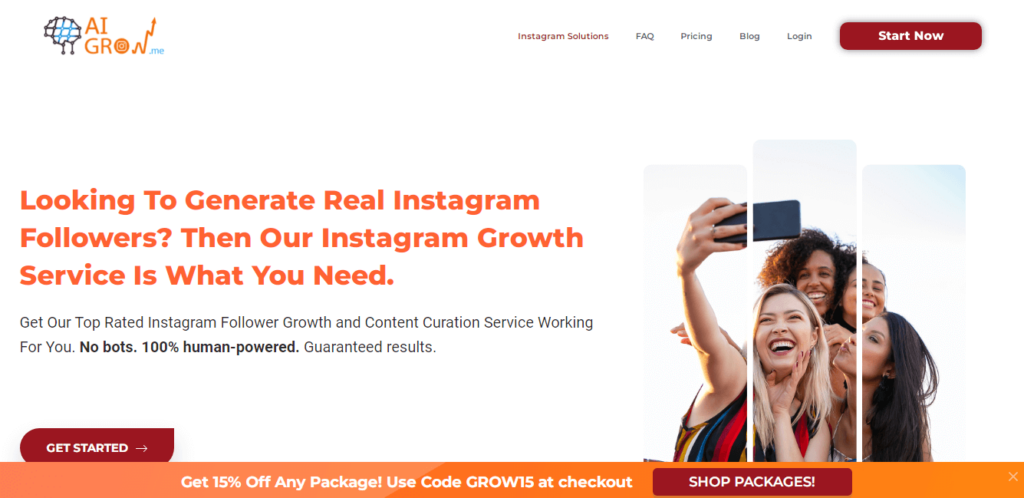 Key Features of AiGrow
Live Strategy & Onboarding Meeting
Organic and Real Followers – Hashtags, Competitors, Locations, Gender Targeting
Analytical Report
Dedicated Growth Team
Fast Delivery
Priority 24/7 Support
AiGrow Pricing
You can expand your business and build your brand on Instagram with AiGrow's managed services without having to spend a lot of money.
They provide you with a number of benefits including organically gaining new followers, manual DM service, bulk deleting posts, and more.
The strategy that AiGrow is using is a follower growth strategy. Based on Instagram algorithms and when it comes to growing your account organically, it is not only the most effective way but also it is affordable.
Here is the list of plans you can subscribe to according to your goal: You may even want to book a quick call with their social media experts so they will walk you through the platform and answer all your questions.

You can click on the packages and see the prices in detail. I recommend you check the pricing on their website. The numerous services that they are providing would make a long list for me to include here.
How Does AiGrow Work
The point of Aigrow is that you are going to get a dedicated growth team and by the team, I mean this: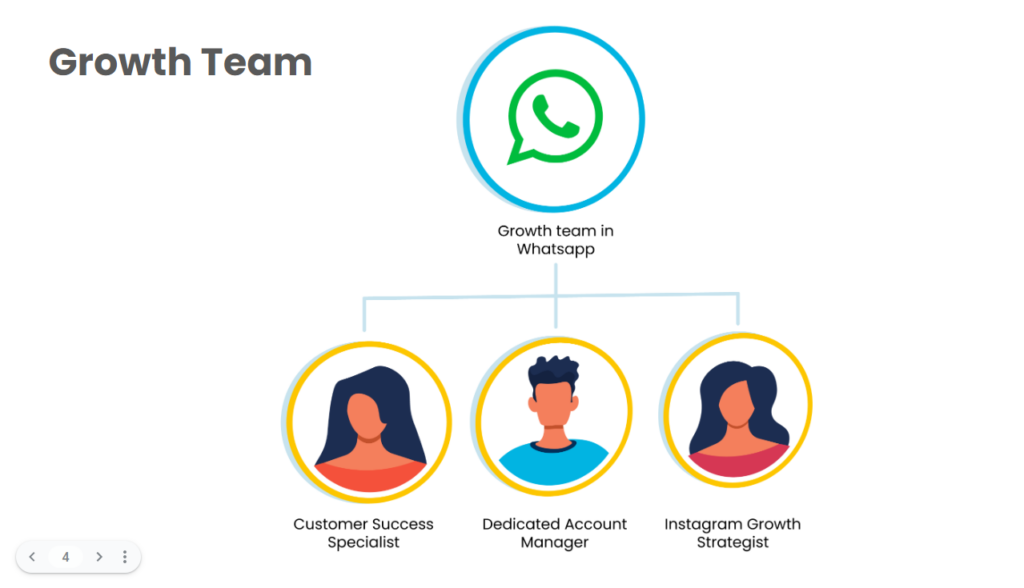 Accordingly, you will have a dedicated account manager who verifies your account and starts the activities.
AiGrow likes potential followers' posts for you, and it will follow and unfollow accounts, too. You can target the types of users you want to follow, based on hashtags, locations, and accounts they follow.
It's like you are hiring a person to manage the growth part of your Instagram account on your behalf.
Therefore all the activities are conducted manually and doing manual interactions is one of the best and safest methods that you can use to grow your Instagram account organically.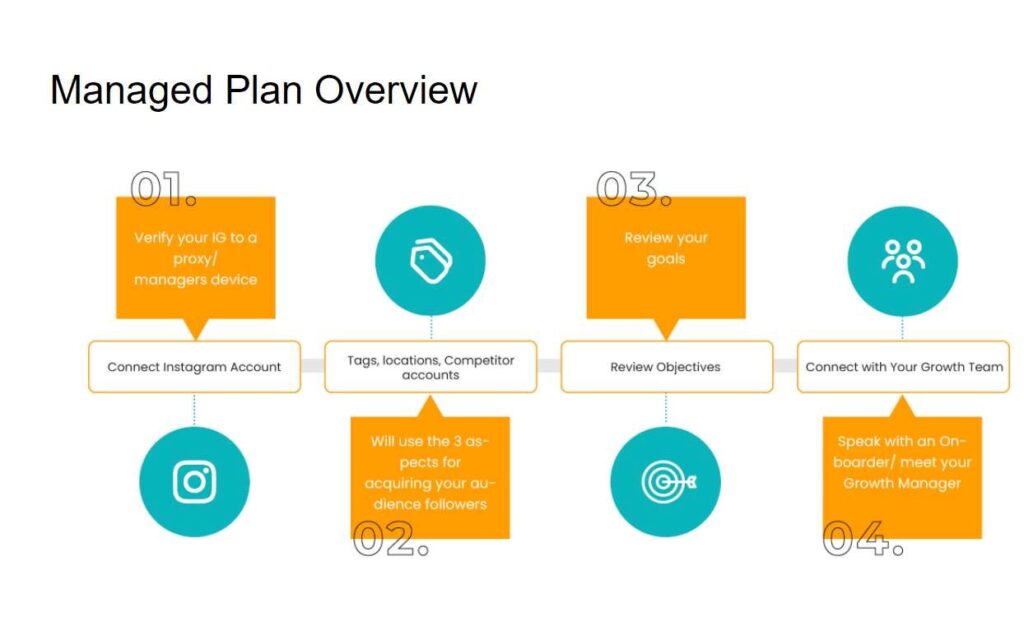 So, a team of experts works on your account to increase your followers and engagement rate. Well, that's quite interesting, because they do this based on the list you have set up on your dashboard.
How To Start With Aigrow
Choose your plan
Schedule an onboarding meeting with AiGrow agents:
You will be redirected to a new tab to complete your payment session and schedule an onboarding meeting with the AiGrow team to get your plan started. You can contact agents through Calendly or Whatsapp. AiGrow's customer support team will follow up with you through email meanwhile, and make sure you book your onboarding call.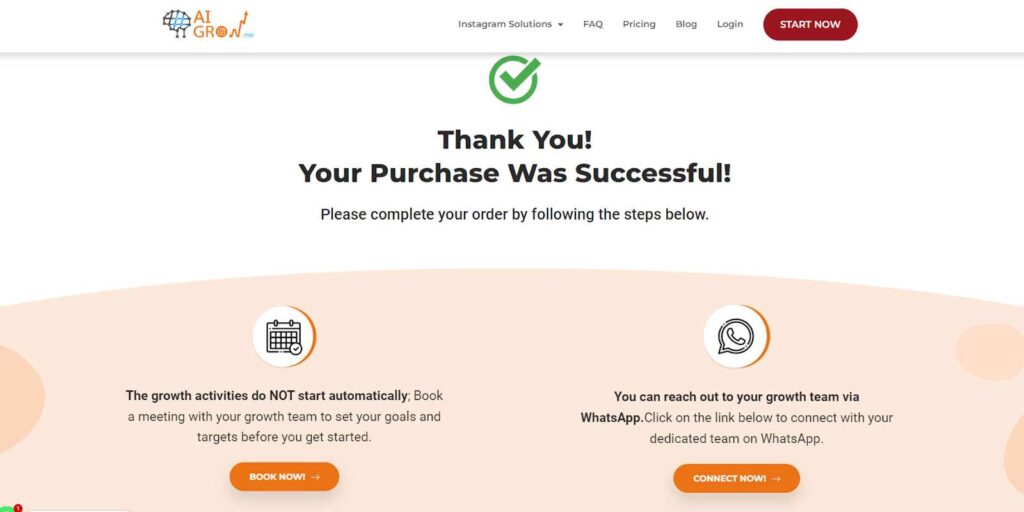 3. Onboarding Session
You will get onboarded by the AiGrow agent walking through the platform briefly, and your target audience will be taken and reviewed by the team.
4. Meeting the Growth team on WhatsApp
You will be added to the WhatsApp group to meet your growth team and have direct and quick communication with them.
5. Starting Growth
The AI system generates a list of users based on your target hashtags, locations, and influencer accounts.
Your growth manager logs into your account 4 to 5 times daily and manually engages in like, follow, & unfollow activities to grow your account safely and organically.
New lists are generated daily as the growth manager optimizes activities.


6. Reporting
Daily/Weekly report via email!
Weekly/ Monthly Scorecards!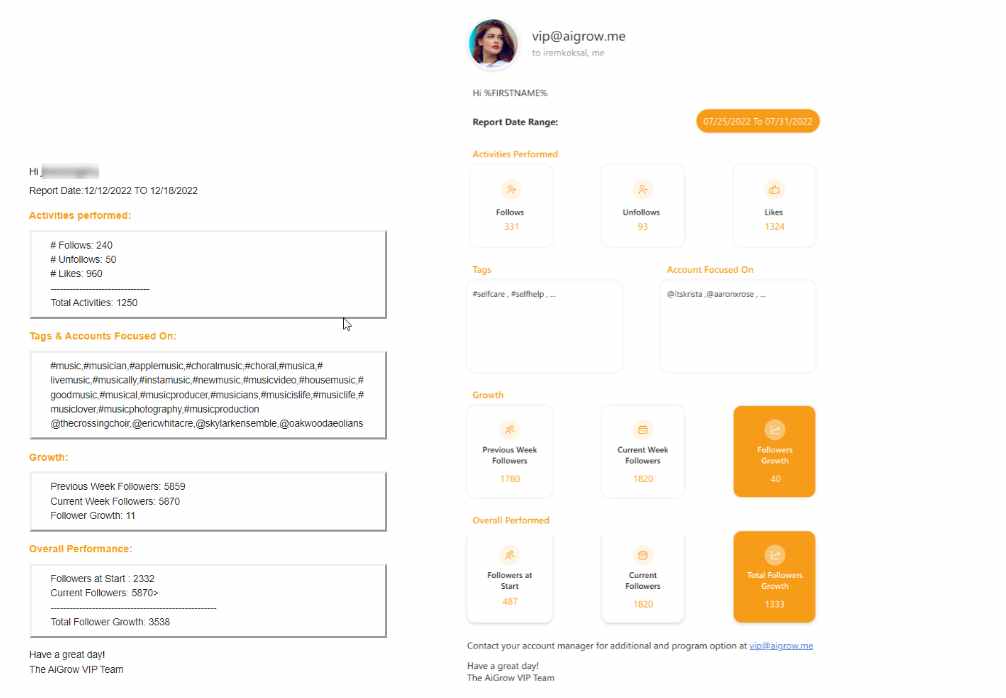 FAQs on iDigic
Now, let's answer some of your frequently asked questions on the topic.
1. Is iDigic a Legit Company?
Yes. Also, your information is protected by the HTTPS secure site protocol. This is unquestionably a safe place to start because it allows you to enter information without being concerned about security.
2. How Long Does iDigic Take To Work?
They typically provide their products promptly, at the very least within one hour, or at a rate of 500 followers every 30 minutes.
3. What Happens If I Buy Followers That Are Bots?
How you want to grow your Instagram account depends on you. It can be in an organic way or with bots. However, having bots as your followers would result in your account being suspended or blocked.
Conclusion On iDigic Reviews
To sum up, iDigic only uses its bot technology to increase your followers. On the other hand, AiGrow helps your Instagram account grow by employing AI technology along with a group of skilled account managers.
So, why would you decide to put your Instagram account in danger by adding potentially harmful followers when there are so many better alternatives?
Also, we advise you to interact as much as you can with your followers. Your credibility, presence, and ability to develop real connections with your audience online will all be powered by those genuine engagements.
Do you want a steady flow of organic followers?