If you wish to invest in your content development in order to grow your Instagram or other social media channels, one of the Media Mister features may be able to assist you.
But are all the services that Mediamister provides for customers merely for marketing purposes, or are they actually useful? Is it a good investment? Read our Media Mister review to learn more!
Media Mister offers services to buy and boost social media appearances for practically all channels that you think, even though it is not one of the top Instagram growth services for growing your Instagram or other social networks organically.
But how can a service handle all the affairs from Android installs and Mixcloud plays to members and followers for Instagram, Telegram, Twitter, and so on?
Stay with us as we examine all Media Mister reviews, including their features, capabilities, and anything else that will help you decide whether or not to use them!
So, are you ready to investigate this service? So, let us get started.
Media Mister Review; What Is The Point
Media Mister is a company that claims to be able to assist you with various social media growth characteristics to improve your online presence. What they provide is simply the purchase of followers, likes, comments, bogus reviews, and so on.
If you are short on time and resources and want to grow your Instagram account, purchasing such items can help you in a variety of ways.
However, as we have previously stated in our various articles, buying followers for Instagram or other social media channels has the least impact on your growth.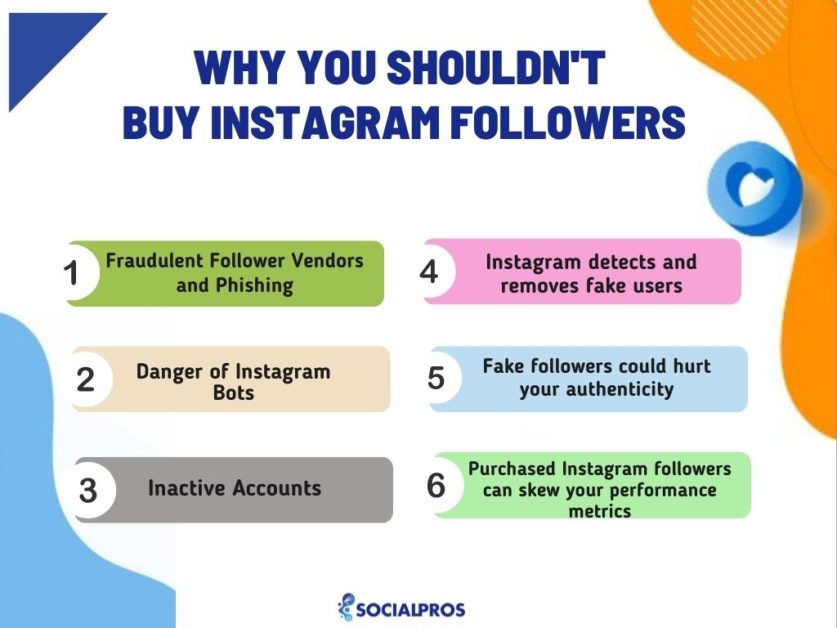 If you want to make a difference as a social media influencer or business owner, you must have the kind of content marketing strategy and account that will distinguish.
Finding and targeting the right people to socialize with and integrate into your community is also essential.
As a result, buying followers has many pitfalls. Continue reading the Media Mister review to determine if it is adequate to improve your network on different social media platforms or grow your Instagram followers organically, which is our main focus.
💥 If you are seeking an organic growth tool, you have arrived at the appropriate location. We have the ideal answer to your problems! Grab AiGrow—it's the best Instagram growth service available!
What Is Media Mister
Media Mister, also what some people call Media Mr, is a social media service that assists businesses, influencers, and individuals in becoming seen on the channels they choose.
You can even discover assistance whether you are a software developer for Android or iOS or a marketing looking to spread the word about your company!

According to their website, MediaMister claims to be the only resource you'll ever need to succeed on the world's most popular social platforms. What sets them apart is that they address all social media marketing demands under one umbrella, with a diverse selection of services available!
But the question is if they assist you in improving brand awareness and converting your IG followers into paying customers or if they are just a scam.
Let's look at the features that Media Mister offers to understand it.
Media Mister Features
The truth is that Media Mister can do pretty much anything for your brand appearance on social media, including all kinds of promotional items for Facebook, Instagram, YouTube, Twitter, Spotify, LinkedIn, Discord, Mixcloud, Vimeo, Tumblr, SoundCloud, Pinterest, Clubhouse, and all other well-known social media platforms.
With the help of Mediamister, you can instantly improve your brand awareness campaign with social proof and increase the number of Likes, Followers, Views, Comments, Reposts, Retweets, Mentions, and Downloads. That's a large list, isn't it?!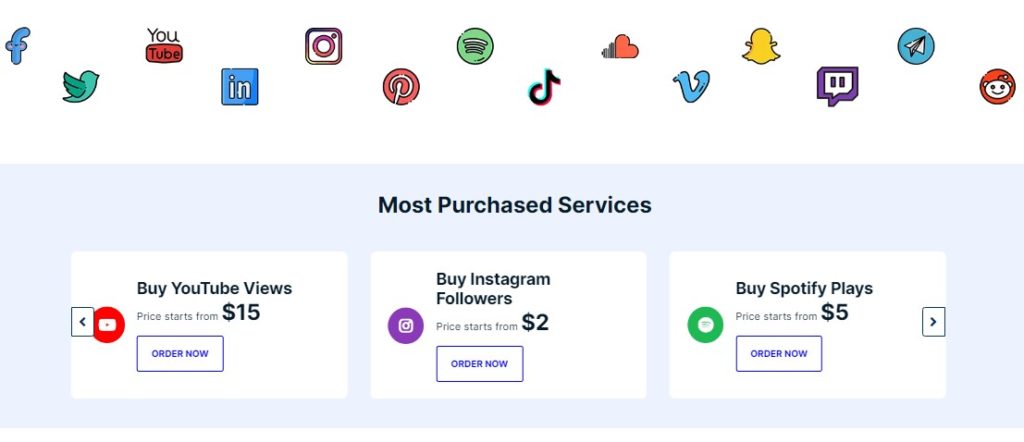 The number of growth companies that can provide services for more than 40 different social media platforms is relatively rare. Additionally, Media Mr claims they protect their client's privacy and don't employ automation or Instagram bots.
They assert that if you want to talk about placing a custom order, you can also connect with their customer service team whenever you like. Media Mister also claims that all of its services are provided in an organic manner. sounds wonderful, doesn't it? But let's see how it functions in actual use!
We will only highlight the most important capabilities and features because there is a wide range of them.
You can see some of its features here.
Media Mister Instagram Features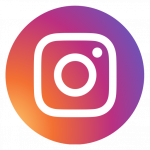 As you can see, Mediamister's Instagram services include the ability to purchase followers, saves, profile visits, shares, likes, and mentions as well as post reach and views and comment answers.
Honesty and Social Media are two quintessential dilemmas of the digital age means would it be better to be yourself or fool your followers with numbers? Something Media Mister chose to help you with is appearance!
They merely offer a service to buy impressions, direct messages, and even votes in story polls! So how do they assert that they offer organic growth?
The amount of followers on your profile or likes and views on your posts is just one of the social proof aspects that can lead to more sales. And it may be the only benefit of buying followers and likes, but there are a lot of drawbacks.
As you are aware, Instagram is sensitive to certain practices, such as buying followers or using automation. Automation is similar to utilizing IG bots and might result in your account being suspended or restricted. As a result, Instagram will simply remove your inactive or ghost followers.
Additionally, if there are real individuals following your account, which is unlikely, most of them will have no enthusiasm for your content and will unfollow you manually. And in both cases, you're likely to lose a significant number of followers over time.
So, instead of putting yourself at risk for fake followers, employ an organic Instagram growth tool. AiGrow is the best in the market for manually growing your Instagram account, thanks to its human-based workforce that includes the most experienced Instagram specialists.
Media Mister TikTok Services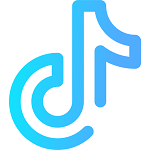 You can utilize Media Mr if you are a TikTok influencer or a marketer who uses TikTok for marketing objectives and want to boost your social proof by raising the numbers.
In essence, Media Mister is nothing more than a system for purchasing followers, views, comments, likes, and everything else you need to increase your social media appearance!
Media Mister YouTube Services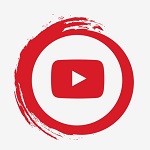 Additionally, Mediamister makes all of the YouTube growth factors available for purchase, including comments, views, shares, likes, hours watched, YouTube subscribers, dislikes, and favorites.
MediaMister Discord Growth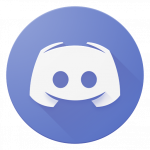 You can text, voice, and video chat with friends using the free communication app Discord. It is mostly utilized by game communities and developers and has hundreds of millions of users. It's grown into one of the most common methods of online communication.
Although it is not difficult to communicate with others on Discord, Media MR allows users to purchase Discord members, direct messages, and friend requests. If you are a gaming influencer it may come in handy for you!
Media Mister Linkedin Growth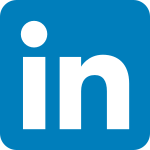 The greatest professional network in the world, LinkedIn, may help you connect with others, grow your network, and locate the ideal job or internship.
Users of MediaMister can purchase followers, employees, views, connections, likes, group members, suggestions, comments, endorsements, and shares on LinkedIn.
Media Mister Android and iOS App Installs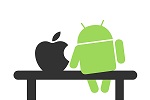 One of the major problems now facing mobile app developers is getting their products discovered. If you are in the mobile app industry, purchasing Android and iOS installs is one of your marketing options. Among other features, Media Mister offers the ability for consumers to purchase software installations.
These features were just a few typical examples of Mediamister's attributes; more abilities include:
Media Mister Twitter followers, likes, views, clicks, retweets, poll votes, comments, impressions, and mentions.
Facebook likes, followers, group members, comments, reactions, shares, views, poll votes, reviews, and comment replies.
Spotify followers, saves, monthly listeners, plays, and pre-saves.
Buying Clubhouse followers and room visitors.
Media Mister Twitch followers and views.
Pinterest followers, repins, and reactions.
Likee followers, likes, views, comments, and shares.
Buying Apple Music Star Ratings
Buying IMDb Ratings and Reviews
You can also buy Media Mister google reviews
Despite Mediamister's years of experience, each service necessitates a huge, dedicated support team. As they stated, they have assisted over 100,000 clients from all over the world. Thus, it is understandable that users complain about their support team not responding!
They claim that every service given by Media MR is performed entirely by hand, which is simply not credible. How do they give high-impact social signals from actual individuals with active and authentic accounts while still offering to buy followers, likes, and other such things?
It is only bots or automation that can deliver such a thing in such a short period of time!
Let's have a glance at their prices now!
Media Mister's Pricing
Depending on the level of engagement you desire, Media Mister provides a special way to purchase their features. You can buy whatever services for any platform with relative ease.
Selecting the platform for which you require the most assistance is the first step. After doing this, you can select how much engagement you require. There is a graded price structure there. You can choose how many followers or likes to have thanks to this feature.
For instance, if you choose Instagram followers, you will have the option to select between normal followers, Instagram Ads followers, and NFT followers. The prices for 500 followers are as follows:
500 normal followers target in USA cost $69
500 Instagram Ads followers targeted in the USA cost $75
500 NFT followers worldwide cost $533
You can choose from categories that include packaging for Instagram likes, DM marketing, mentions, and other features according to your needs. For instance, 100 targeted USA one-time package post likes cost $88.
These are some pricing and package examples for Instagram engagements. Keep in mind that Media Mister also supports a variety of social media platforms, but for the time being, we're concentrating on Instagram.
Media Mister Reviews: User Experiences
Is Media Mister functional with all of the features they have to offer? We think they can't manage such a service! Let's look at some of the issues that people have raised after using this service.
One user of a MediaMister service said that they simply take your money and fail to deliver what you ordered. This user sent a picture of the Media Mr performance and noted that it does not work as it should.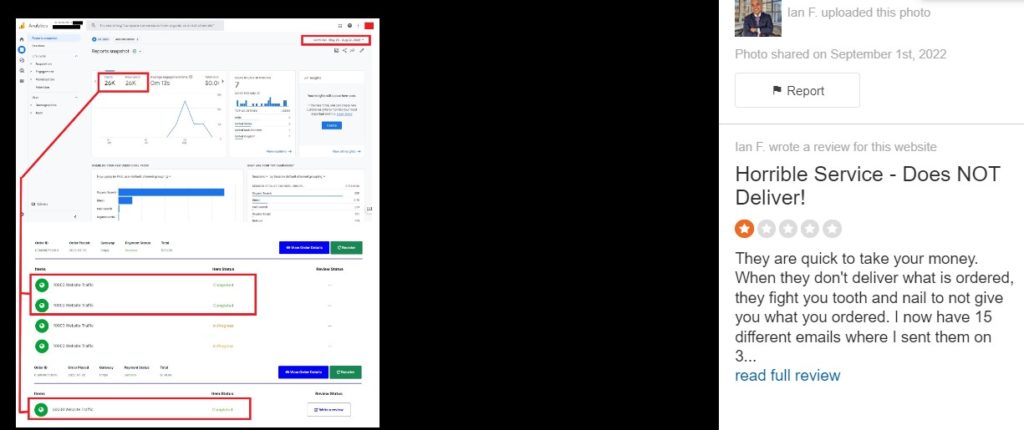 Another review of Media Mister on the reviews.io website demonstrates that customer care does not respond to the user, which contradicts their claim that they have 24/7 customer support.
This user says "They provided comments but the quality is so bad and obviously from bots that it was embarrassing me. I had to block all the comments from them. It's day 3 and still, I have not received the retweets and likes that I ordered on one of my tweets. I emailed them 2 days ago, but still no reply from them."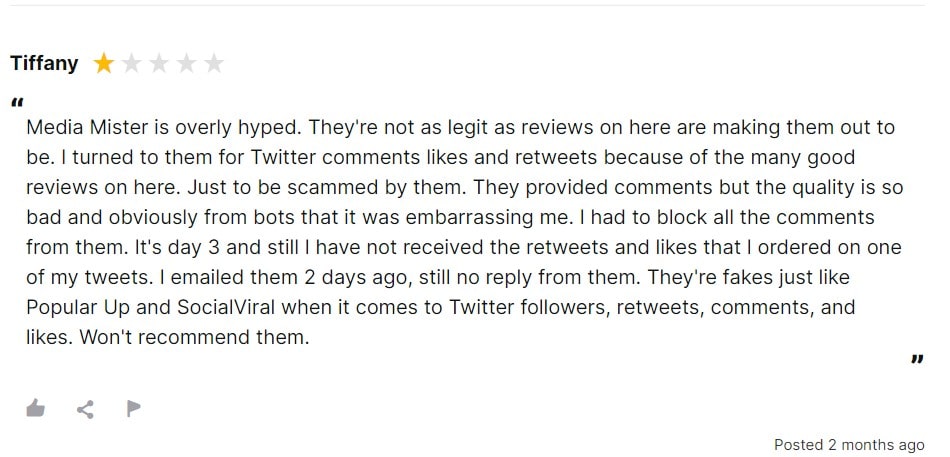 So, as you can see, the Media Mister Twitter service's comments were all phony; how can they ensure that other services will not be?
Media Mister Reddit Reviews
We also searched media mister Reddit reviews and found this one.

The user argues that Media Mister is a scam and that Twitter has deleted all of its false followers. Purchasing likes and followers on Instagram or other social media platforms carries danger, as we previously stated, and these Media Mister reviews proved it.
The most notable aspect of the Media Misters features is that they are extensive yet not effective. They cover everything to assist you to attract more users to your social network, but some argue it simply deludes people!
In our opinion, the negatives outweigh the benefits. Let's look at the advantages and downsides of Mediamister to help you decide better.
Mediamister PROS and CONS
Having discussed every feature of Media Mister up to this point, we'd like to build a list of the tool's benefits and drawbacks to round off our analysis.
What We Like About Media Mister
When it comes to targeting, this is one of its advantages. They claim that all their services, such as Likes, Followers, Views, Comments, Reposts, Retweets, and Mentions are targeted from a number of key international marketplaces worldwide.
As you are aware, attracting a targeted audience for Instagram or other social media platforms is critical to growing and engaging your audience.
However, they are unable to do so in practice, and all of the followers and likes they provide instantly are uninterested in your content and will disappear fast.
Furthermore, their tiered pricing allows customers with almost any budget to find something that they want.
What We Don't Like About Media Mister
In contrast to the limited benefits, there are numerous downsides that disappointed us. Let's take a look at some of them:
❌Unrealistic Social Media Followers
Because your material will not surface on the Explore Page or Newsfeeds, you will lose Media Mister followers. Furthermore, it makes it difficult to examine and measure your actual performance on any social networking platform.
❌Their Bots May Make Inappropriate Comments
To leave a comment on an Instagram post, Media Mister Instagram bots simply read the hashtag, not the photo or caption. This can result in strange, inappropriate, and irrelevant comments.
❌Violations Of The Terms Of Service On Social Media
Many social media companies have advised users against employing bots to increase their following because it is against their Terms of Service. Many Instagram bots, for example, violate Instagram's Terms of Service by using their API without permission.
As you can see, Media Mister, like other enterprises in this industry, has its fair share of advantages and downsides. Other benefits and drawbacks will be discussed in the table below.
| 🟢Pros | 🔴Cons |
| --- | --- |
| Visible and categorized pricing on their site. | There is no free trial |
| They work with more than 40 social media. | After a period, followers will drop or unfollow. |
| | Customer service rarely responds. |
| | The most of bought followers do not belong to your niche. |
| | Your account may be banned if you use Media Mister. |
PROS and CONS
As can be seen, a Media Mister Alternative is needed to cover the voids. Continue reading to learn about one of the top substitutions for MediaMister.
The Best Media Mister Alternative; AiGrow
This is the best Instagram growth service that assists you to develop your Instagram following organically and goes beyond the functionality of the Media Mister service or Instagram followers apps.
AiGrow offers a full array of Instagram growth services to help you acquire the reach and engagement you want, regardless of the type of business you run.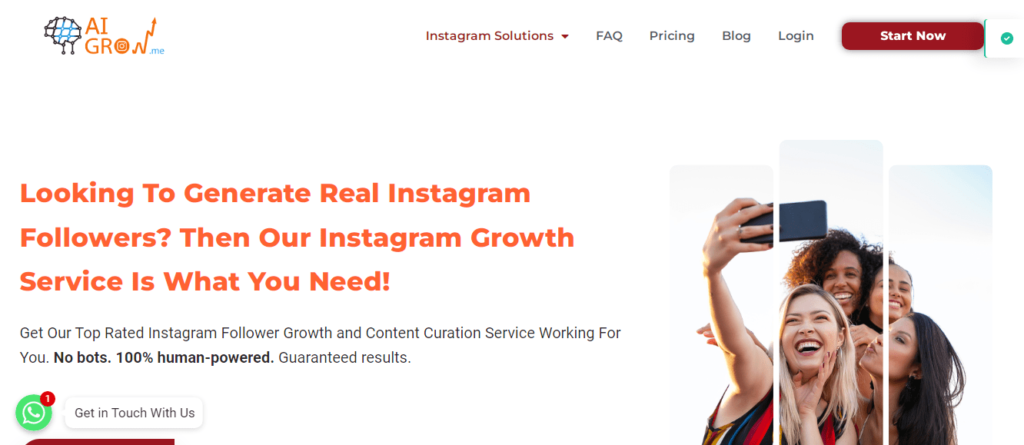 How AiGrow Works
AiGrow helps users organically develop their Instagram profiles by utilizing cutting-edge AI technologies and a team of specialists.
Their skilled team will assist you in growing your Instagram account by assigning you a personal Instagram account manager who will execute manual growth activities based on the most effective Instagram marketing tactics.
The AiGrow service gives you the tools you need to create a successful Instagram account, such as
You don't need a ghost follower app when using AiGrow because the responsible managers will remove any inactive followers as well as unfollow any of your followers if they don't follow you back within a certain time frame. This prevents your account from appearing spammy.
How To Get Started With AiGrow
AiGrow is an all-in-one service that concentrates on Instagram management. Let's see how to start with AiGrow.
First and foremost, you must choose a plan. AiGrow offers a selection of packages to accommodate various types of businesses, so you can choose the one that's ideal for you. AiGrow has a plan that works for you, whether you want to schedule posts ahead of time or expand your following.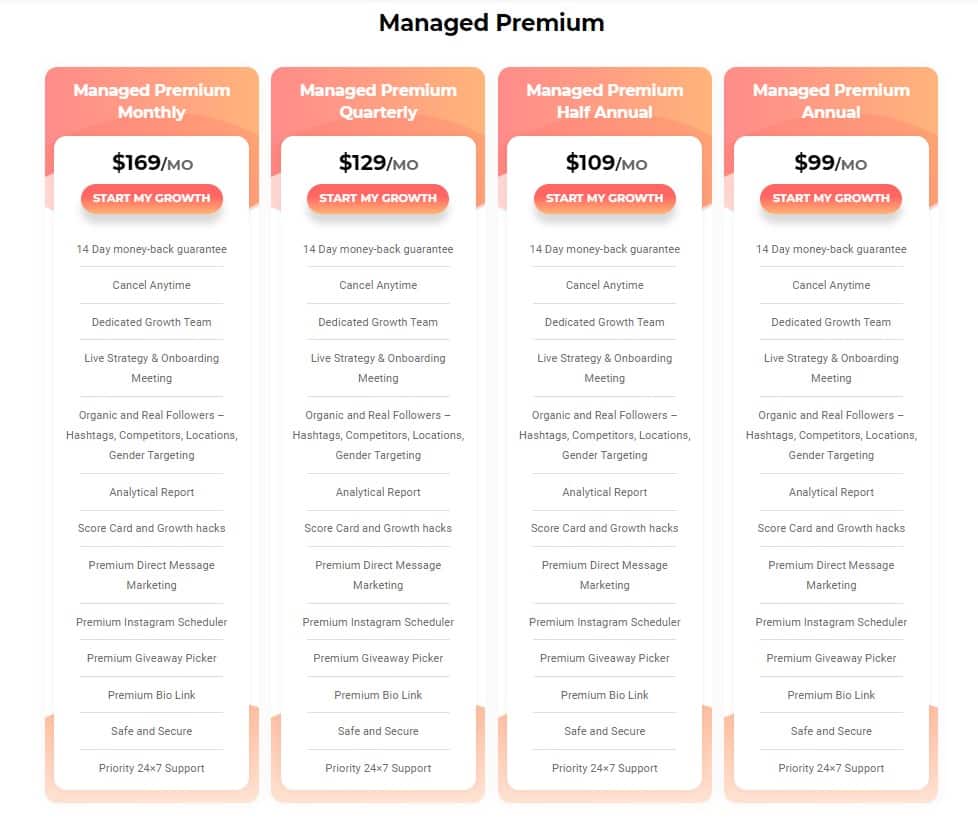 Following the selection of your plan, you will be able to meet with your dedicated account manager. When you sign up for a service package, you'll be asked to complete a brief questionnaire about your company and ambitions. Then, one of their professionals will consult with you to create an effective strategy for your page.
You will be kept informed at all times. AiGrow will provide you with a daily overview of all activities on your account so you can keep track of your progress. They also send you weekly reports through email.
You can contact your manager using WhatsApp at any time with any questions!
You may get started with AiGrow by following these three simple steps:
To join AiGrow, enter your name, email address, and password of your choice, then click 'Create my account.'
On your dashboard, click 'Add Instagram Account' to add a new account. You are free to add as many Instagram accounts as you want!
Click 'Save & Continue' after selecting your targeting parameters.
AiGrow's skilled team gets to work right away, so schedule your walk-through session right away.
AiGrow VS. Media Mister
In this section, we will compare the characteristics that these two services provide, in order to help you choose the best one.
| Features | Media Mister | AiGrow |
| --- | --- | --- |
| Manual follow, unfollow, like, and comment for organic growth | ❌ | ✅ |
| Buying followers, views, likes, comments | ✅ | ❌ |
| Content design (feed/stories) | ❌ | ✅ |
| Dedicated account manager | ❌ | ✅ |
| Analytical reporting | ❌ | ✅ |
| Content plan calendar | ❌ | ✅ |
| Hashtag Targeting | ✅ | ✅ |
| Links in Bio tool | ❌ | ✅ |
| Bulk post-delete plans | ❌ | ✅ |
| Bulk DMs | ❌ | ✅ |
| Other social media services included | ✅ | ❌ |
FAQs on Media Mister Reviews
There may be further questions that we did not address in our Mediamister review. We've answered some frequently asked questions that may also be yours.
1. Is Media Mister A Safe Tool To Use or Just A Scam?
Even while Media Mister cannot be a scam, many users have expressed their dissatisfaction with it. Their products are authentic, but buying social proof isn't the same as earning it; therefore, use a reputable service like AiGrow to grow your following organically.
2. Is Media Mister Legit?
Media Mister appears to be legitimate based on their years of experience. However, there is evidence that they distribute spam in harmful levels. Furthermore, if you contact their customer service personnel with complaints, they rarely respond.
3. How Long Does the MediaMister Delivery Wait Time Take?
Turnaround times differ depending on the product and packing. When you select a pricing plan, it will state how long you will have to wait for delivery, which can range from one to seven working days. The delivery process begins within a few hours and progresses gradually to maintain confidentiality.
4. How Can I Get a Media Mister Coupon?
There are numerous websites that provide MediMister coupons if you search the internet. Dealspotr.com is one of the websites where you may find coupons for it.
Conclusion on MediaMister Review
In this post, we tried to review all aspects of Media Mister's service, as you can see the engagement they deliver is not genuine. In essence, purchasing phony engagements from third-party organizations like MediaMister will result in fewer genuine engagements over time, making your content appear less important.
To enhance your social media accounts, particularly your Instagram account, strive to select a professional service with a focused strategy that is only modified for the channel you choose. AiGrow is a tried-and-true solution for safely growing your Instagram account.
Top Instagram Tools