Every day, we face loads of data and content on social media like Instagram, TikTok, YouTube, etc. If you have a unique idea to promote, the first and vital step is to make engaging content to guarantee your digital life for good. This requires you to have the best content marketing strategy. And to map out the perfect content marketing strategy for yourself, it's best to draw inspiration from the best content marketing examples that will help you get brand new ideas. 
Content marketing is one of the most potent and cost-effective drivers of traffic and business growth online. It takes a deep understanding of your customers and an SEO strategy.
This article will introduce some great, inspiring content marketing examples to make your content go viral and boost your social growth effectively.
What is Content Marketing?
Content marketing is a marketing method of creating and sharing high-value, consistent, and relevant content. Indeed, creative content marketing examples draw and obtain a precisely determined audience and boost sales conversion.
10 Content Marketing Examples to Use as Inspiration
In the following sections, we have listed the ten best content marketing examples that can inspire almost anyone. 
#1 Video Content Marketing Examples
Video is one of the best content marketing examples that engage various people, from children to the elderly and high-educated to none. In the following, you'll study some top brands that make the most creative videos as their marketing strategy.
 1- Prada Time Capsule: A Unique Content Marketing Example
Prada Time Capsule grants a limited edition product for men and women exclusively on its website and Instagram page on the first Thursday of every month, for 24 hours only.
The Prada Time Capsule project is one of the best content marketing examples that intensifies the company's solid digital focus. As a result, its label has revamped its e-commerce platform and website with a silky design and eye-catching content promoting its user-friendly features as part of the marketing strategy.
Also, its website presents interactive adventures via tiny videos playing through the personalized content varying within a framework based on the user's needs and compatible with any device.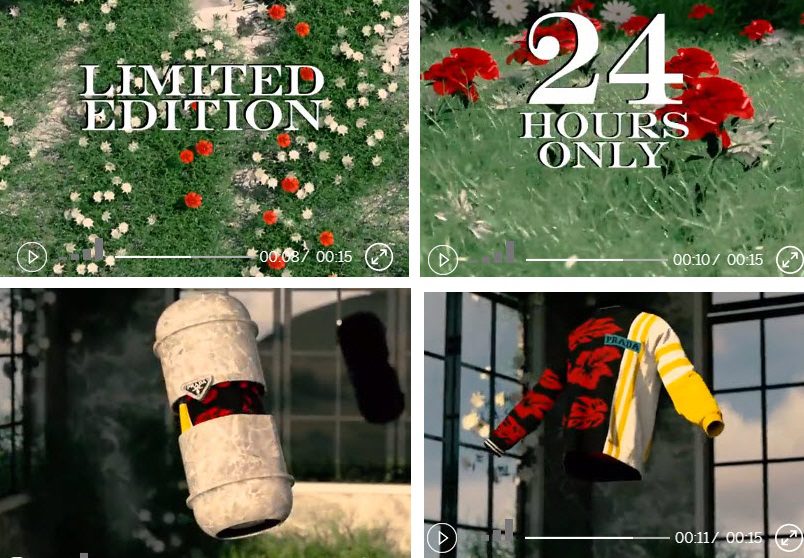 2- Hootsuite And A Game of Social Thrones
Hootsuite is a social media marketing tool that allows people to manage their accounts from one place. Hootsuite's marketing team had various ideas, but 'Game of Social Thrones' was a huge hit. In a nutshell, it has been one of the most popular shows in recent years, sparking emotion.
So if you have no clue about 'Game Of Thrones,' it's hilarious, up-to-date, and makes you recommend it to your friends. It is an exciting, epic product that indicates how much they care about their users, and it is more than just making bucks.
Indeed, it inspires managers and content creators to find a new and innovative way to connect with their audience.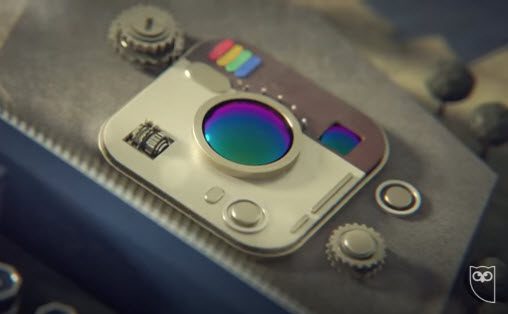 3- Hermes
You may imagine an almost 200-year-old French luxury brand, famous for its super-expensive leather handbags, won't need any further creative content marketing or much enthusiasm in it. However, Hermes, with its creative content marketing, including gorgeous videos about its products, proved wrong.
According to Forbes.com, Hermes was one of the world's top content marketing brands and the fastest-growing company in its industry in 2013. Undoubtedly, the request for its Birkins and Kelly bags might have something to do with that.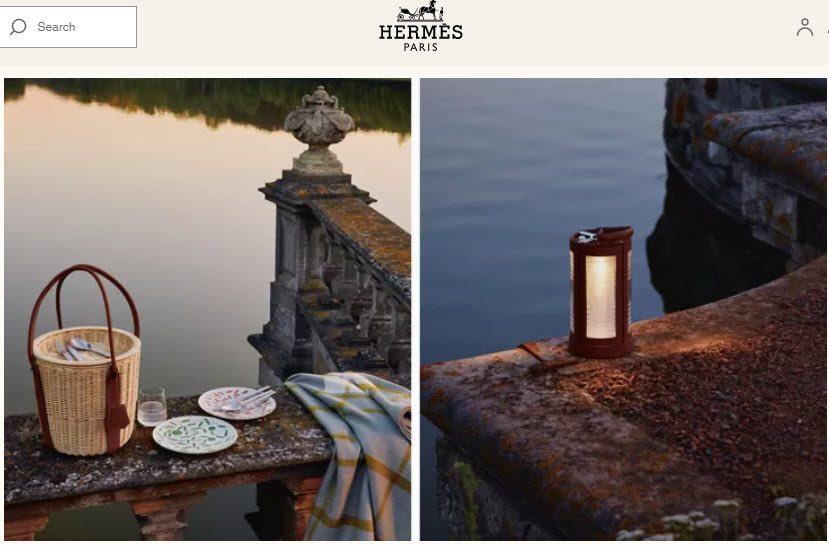 #2 Blogging Content Marketing Examples
If you crave writing a blog, hold your horse and study below blogging content marketing examples to inspire you to start writing.
 1- Hubspot
HubSpot is an innovative content marketing example. Indeed, they invented the phrase 'Inbound Marketing.' Therefore, Hubspot is always one of the best content marketing examples to motivate people. It has used content marketing by writing blog posts about the details its visitors care about. Also, it added content upgrades such as ebooks to their blog posts. 
Moreover, it creates videos for Facebook and uses LinkedIn to send traffic to those videos. On the other hand, 'Inbound.org' provides users with a creative content sharing hub to promote its partnership programs and certification.
Their guides are accurate, authentic, and available through e-books, user guides, marketing kits, webinars, and video courses. 
2- Buffer
Buffer is a social media tracking tool that lets you schedule posts and tracks your growth via social media. But witchcraft is their content marketing strategy which is a great content marketing example.
Buffer uses guest blogging to empower their initial growth, writes twice a day, and publishes its content on high-profile websites. Indeed, Buffer could attract its first 100,000 users by this growth hacking strategy.
On Buffer's blog, the company initially focused on writing for the people who influenced their customers, producing high-quality content. Also, Buffer has shared business ups and downs over the years in four blogs, including the Open blog and Transparency blog. Moreover, they share their best content with their customers through a regular email marketing strategy.
As a result, Buffer is a widespread and reliable brand, with almost a million followers and 400,000 users across multiple social media sites.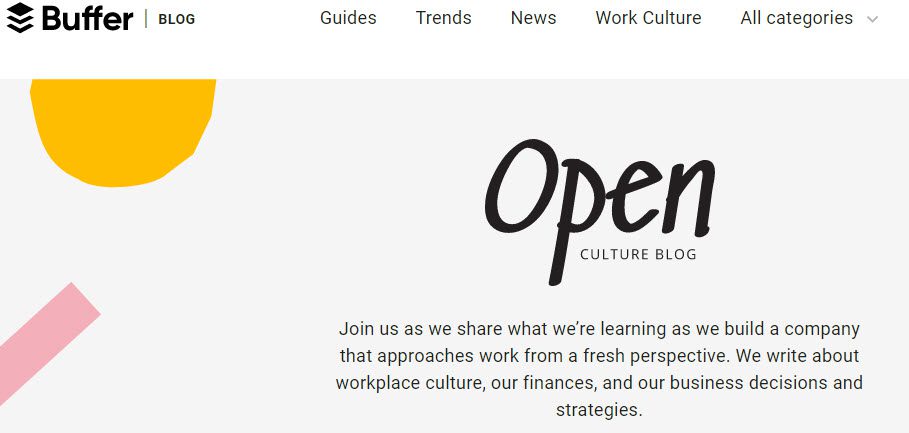 #3 Interactive Content Marketing Examples
These interactive content marketing strategies will motivate you to boost your website or social media account engagement.
1- Canva's Design School
Canva is an online graphic design platform that lets users craft professional pictures and animations for social media and blogs. 
Canva's Design School is one of the best tutorial and interactive content marketing examples, making the platform a leader in the design space. Indeed, it has built its design school, engaging people who want to enhance their graphic design skills without paying for a degree.
It trains future users' practical design skills and highlights how beneficial the platform is.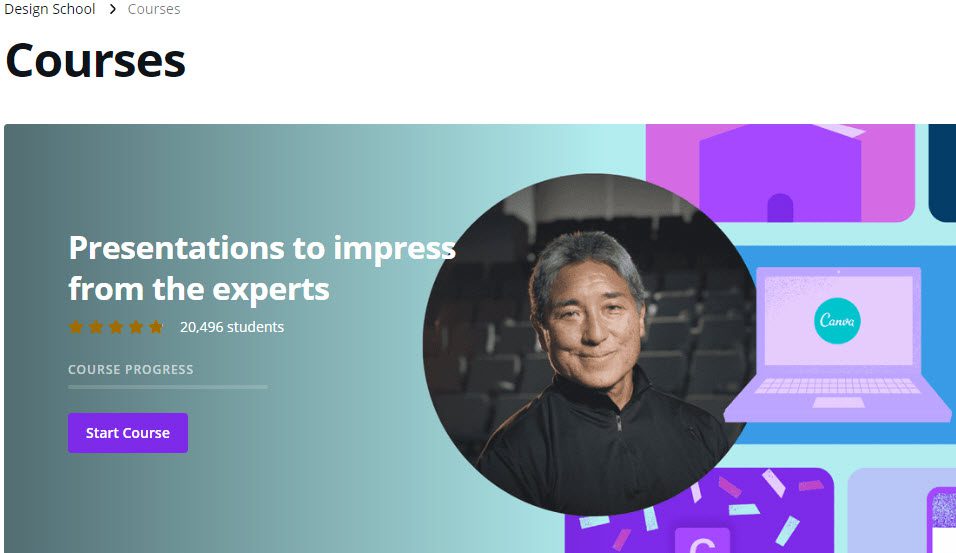 2- MyHeritage
MyHeritage is an online service that lets you create your family tree and do DNA testing to identify your origins. It did magic via a fantastic artificially intelligent app and shows us our ancestors while they are speaking. However, now using this tool, people can make creative animations. Indeed, MyHeritage engages people's curiosity utilizing cutting-edge technology. So, they add value to our customers by AI photo animation and win it.
#4 Social Media Content Marketing Examples
Social media platforms like Instagram, Linkedin, and TikTok are the best place to promote your brands and business. However, they are fast-moving and need to think outside of the box to stand out. Here, let's see some top examples of social media content marketing to get the best ideas.
1- Linkedin 
Linkedin International Women's Day is a perfect example of social media content marketing. According to LinkedIn, through the pandemic, women have lost almost twice as many jobs as men. Also, it caused them to suffer more from depression than men. So LinkedIn declared this to people's attention. Plus, sharing a heart-touching video inspired its community to "Celebrate the women in their careers for International Women's Day." Consequently, this video generated almost 1.5 million views sharing real voices. A unique video like this can positively influence your brand instantly.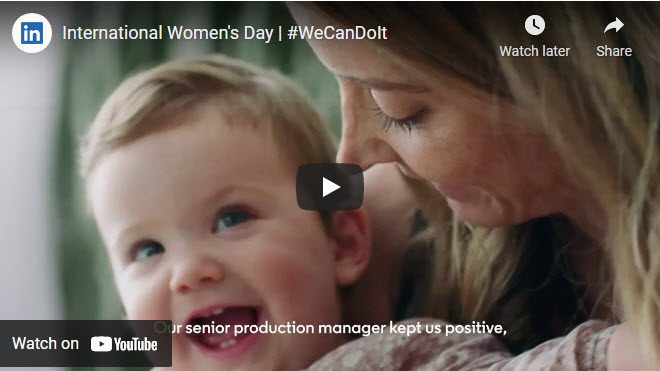 2- Chanel
Just because you're a luxury brand doesn't mean you don't need to rock content marketing exclusively. Chanel proves this by conducting the quality and timelessness of its brand through exceptional photography, which reflects the quality.
To clarify, with almost 49 million Instagram followers, Chanel has revealed its makeup and skincare line for men on the platform. It also promoted #BoyDeChanel, #BeOnlyYou, #CHANELMakeup, and #CHANELSkincare hashtags through this ad.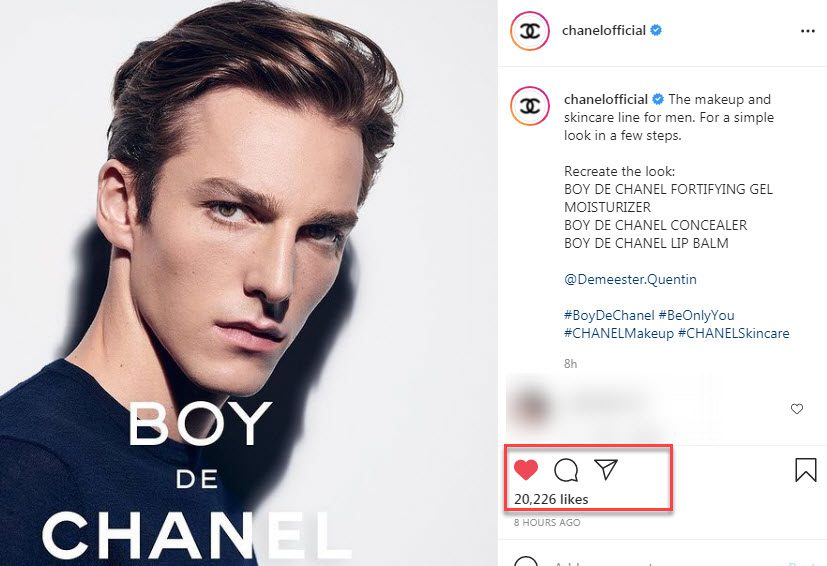 3- Rolex
Rolex is the iconic and super-luxury Swiss brand known to every man and woman for its precious watches. It launched its Instagram and Facebook accounts in 2012. The brand did an excellent job of perfecting the art of social media content marketing and storytelling to attract more audiences and customers. 
Its Instagram includes:
Big Instagram-like photos

Round-shaped filters recollective of story bubbles

Rolex

Very mobile-friendly navigation

A watch configurator option where users can customize their desired timepiece. 
Its amazing videos got over 500,000 views on Instagram.
Bottom Line
Content Marketing is a crucial strategy for brands to share and demonstrate their values. It can also highlight the diversity and generate awareness and engagement to your concerns. I hope the above content marketing examples could inspire you to promote your brand effectively and efficiently.
Please, leave us a comment if you know of any successful examples of content marketing.