Looking for ways to run a brand awareness campaign on Instagram? Then better read this article in which I'll talk about all the things you should know about creating brand awareness on Instagram.
Brand awareness might not immediately increase your sales online, but in the long run, and using online marketing techniques, it helps you to establish your brand as a leader in the niche.
Brand awareness seems like a complicated idea, but simply put, it's how easily and quickly your customers remember you. It's about how you engrave your brand's characteristics in their minds. That's pretty powerful, isn't it? Think about how you call all the tissues "Kleenex," regardless of their actual brand names.
In the following, I'm going to show you how to use Instagram to achieve a high level of brand awareness in the virtual world. So, sit tight and stay with Social Pros till the end.
What Is Brand Awareness? 
There are many Internet search engines out there, but if your friend asks you a question which you don't know the answer to, you'd probably tell him to "Google it," no matter what search engine he uses. That's the beauty of brand awareness; you assume all people use Google.
Have you ever noticed minimalistic McDonald's advertisements? In most of them, the word "Mcdonald's" is not even mentioned, but you 100% know what brand it is when you see the ad. 
No matter how much this ad is simple, I bet you can say from the bright color of ketchup and the golden arches of fries that this is McDonald's. Because firstly, they're killing it in building brand awareness, and secondly, you're "lovin' it!"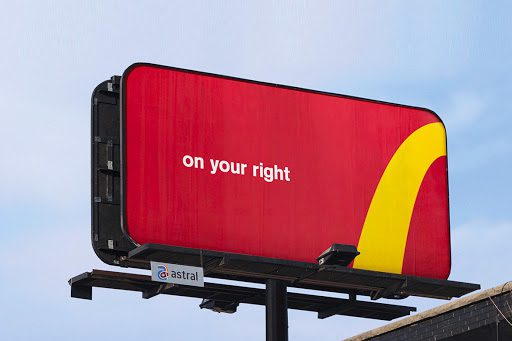 These are examples of powerful brand awareness created by major brands. Brand awareness is an important part of brand equity (how people perceive a brand), and many factors are involved when creating it. That's why it's rather a vague concept.
Seems like a difficult job to build brand awareness? Yes. Let's face the ugly truth: you're not McDonald's, Google, or Nike. But don't worry; the concept of brand awareness might be completely different for your business and niche. If you're a small business in a small town, knowing your brand and reaching out to your local customers might be the ultimate goal for you to develop a brand awareness campaign. 
Moreover, with the emergence of social media, it's now much easier to gain brand awareness, even for small or startup companies. We're only going to focus on Instagram for now, as it has become one of the essential tools for any eCommerce business.  
Why Is Brand Awareness Important?
Increasing sales might be the ultimate goal for any business, but the truth is, without brand awareness, it's not possible to achieve that goal. The relationship between people and brands has changed drastically over the last few years. People don't just engage with brands to buy products and services; they expect brands to participate in social issues and be responsible for their impacts on the world. 
Moreover, thanks to social media, brands and customers now have a two-way relationship. It's no longer the brands who are solo talkers, now, people talk, and brands listen. 
Let's quickly review the reasons why brand awareness is essential:
1- Brand Awareness Is the Priority of Marketers on Social
Marketers know how much increasing brand awareness can be helpful for a company. Based on Sprout, 69% of social marketers say increasing brand awareness is their top goal for using social media.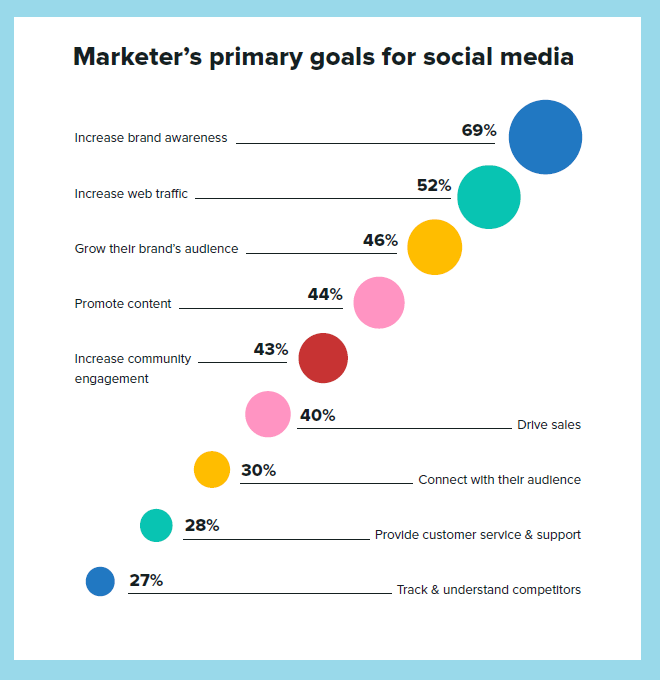 Marketers' Primary Goals for Using Social Media. Source: Sprout
Increasing awareness is the first hurdle that brands must overcome on social media to pave the way for other goals, such as increasing web traffic and driving sales. 
2- It Guarantees the Success of New Products
When people get to know your brand better through brand awareness campaigns, there's a higher chance of success when launching products or services. Your audience can anticipate how the upcoming product will look and feel like. 
With Instagram, you can create a buzz around your upcoming product using features such as Story countdown, Instagram contests, or just a great feed post. This is how @glossier does it: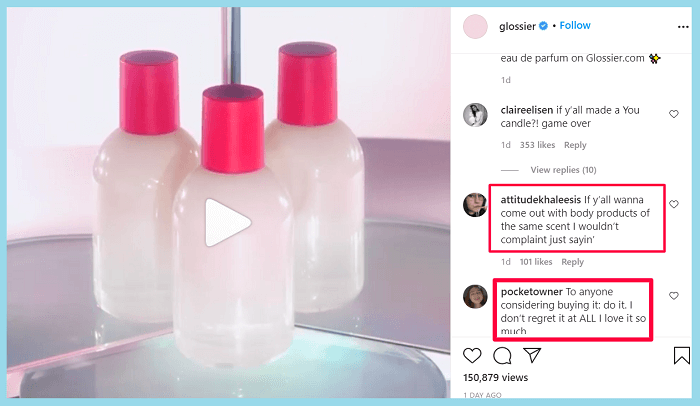 3- You Can Set Higher Prices
It seems like, for brands, awareness is power! When you become a well-known brand in your niche, and people recognize you as one of the industry leaders, you have the opportunity to set higher prices for your high-quality products and services.
If you get people to love your brand, they will ultimately choose it even if there are cheaper options with the same quality available. 
Remember that you cannot drastically increase the prices as it might damage your reputation, especially if offering fair prices is the most important factor that your brand is known for. 
Why Is Instagram Great for Creating Brand Awareness Campaigns?
Brand awareness is not something that you can build overnight; you should be present on different channels to develop it. Luckily, Instagram is one of the fastest-growing platforms that allows you to grow your brand awareness quickly. Here are some of the reasons why you should run brand awareness campaigns on Instagram:
1- Instagrammers Love Brands
According to Instagram, 90% of users follow a business on the platform, and 200M+ visit at least one Business Profile daily. Also, based on SproutSocial, 84% of Millennials are more likely to buy from a brand they follow, and 78% of customers say they will visit the physical retail store of a brand they follow on Instagram. This is huge!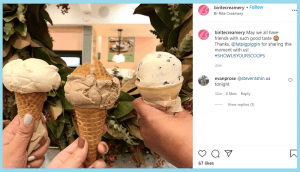 2- Instagram Has Tools to Increase Brand Awareness
Instagram is a virtual-centric platform, which makes it great to showcase your products and services. People can easily share your feed posts and Stories with their friends. Also, you can use paid and unpaid methods to spread the words about your brand throughout Instagram. Influencer marketing and Instagram advertisement are some of these tools.  
3- Running a Brand Awareness Campaign for Instagram is Cheap
Compared to traditional and off-line brand awareness campaigns, such as TV advertisements and billboards, Instagram is way cheaper. It costs you nothing to share high-quality content, and running a brand awareness campaign can be really low-cost. Even for the paid methods, many options are available to adjust your expenses.
Before You Create a Brand Awareness Campaign on Instagram…
There are a few things that you should consider before creating and running a brand awareness campaign on Instagram. The good thing is, it's already clear what your campaign goal is; however, it's a good idea to have a clear mind about your audience preferences and your resources.
Consider these:
1- Running Brand awareness surveys
Ask your current followers how they get to know your brand or to what extent your brand was useful for them. It gives you an overall idea of how your followers perceive your brand. You can find out what your weaknesses are and work on them.  
2- Budget and Resources
Decide how much money you're willing to spend on these campaigns. For some Instagram brand awareness campaigns, such as using macro-influencers, you need to put more money aside. 
How to Create a Brand Awareness Campaign for Instagram?
Now that you're ready to create your brand awareness campaign on Instagram let's review some of the most successful brands that are killing it on the platform. Their methods can be inspiring! So let's see!
1- Use UGC Like Starbucks
You all know Starbucks; delicious and joyful drinks that come in pretty cups. Starbucks is one of the most famous beverage brands across the world, but still, it tries to increase brand awareness and make customers loyal by running consistent user-generated content campaigns. 
If you look at the Starbucks Instagram feed, you'll see lots of UGC photos.
By showing the followers how real customers feel about the brand, Starbucks persuades them to buy a coffee and then share their experience. This will increase the buzz around the brand and helps Starbucks to find new superfans among the participants.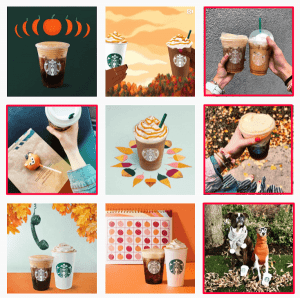 Starbucks now has more than 18.2 million followers on Instagram. 
2- Use Hashtags Like Warby Parker
Although some say hashtags are not useful as they used to be and some say it's better to gain likes without using hashtags, they are still one of the most important ways to get your brand noticed on Instagram. Look at this screenshot: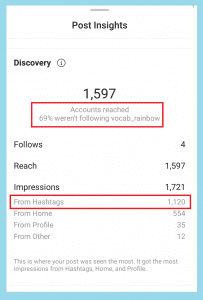 As you can see, more than half of these post impressions come from hashtags, which prove if used correctly, hashtags can be fascinating for increasing brand awareness. 
Using hashtags is not just about getting noticed on Instagram. You can create branded hashtags to create a community on the platform. Warby Parker is one of the brands that does a great job of using hashtags as a part of its brand awareness campaign.
It developed a special tag only for dogs and told people to take a photo of their dogs wearing Warby Parker glasses.

The results? 
#warbybarker now exceeded 4,500 photos.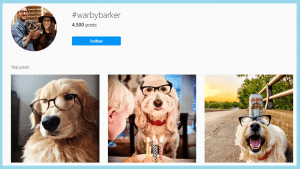 And they even created a separate Instagram page only dedicated to Warby Barkers!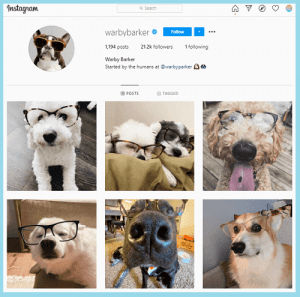 So, do not underestimate the power of general and branded hashtags in spreading your brand's voice!
Don't know how to use Instagram hashtags in the best way? Watch this:
AiSchedul: A Great Way to Do Instagram Listening and Hashtag Monitoring


Aischedul is a smart Instagram scheduler, but it allows you to do more than just planning the posts. Using AiSchedul, you can track all the hashtags that you want in the easiest way. This allows you to constantly have an eye on those followers who are using specific hashtags. 
For example, if you run a UGC campaign using a specific hashtag, you can add that hashtag to AiSchedul and easily find and repost the content right in the app. 
To use AiSchedul listening and hashtag monitoring tool for free, visit AiSchedul.com  
3- Go Behind The Scene Like Tortus
Erik Landon is a pottery maker that runs the @tortus page on Instagram. He doesn't just take a photo of his pottery and try to sell it. Instead, he uses behind the scene content such as uploading creative videos while he's making pottery or photos of his students. 

The nature of his work makes behind the scene videos even more interesting for the followers. Just like Erik, you can use behind the scene content to show the aspects of your brand that needs to be more visible. 
For example, you can show how you appreciate your staff by uploading a photo of them or show how you care about the quality of ingredients if you run a restaurant. 
4- Tell Your Story Like Converse
If you take a look at the @converse Instagram page, you rarely see commercial photos of Converse shoes; instead, you see loads of people. Most of the Converse Instagram posts are about telling a story about how Converse inspires people. Look at this one, for example:

Remember, people love stories. So, try to hone your storytelling crafts to make a deeper impact on your followers. You can use this approach to increase your brand awareness on a whole new level!  
5- Have a Unique Brand Voice Like Skittles
Skittles is a brand of fruit-flavored candy. When you see their Instagram bio, you notice they use unique language to communicate with their audience.

You may notice that the language shows that they are bold, confident, and as they say, Awesome! Here's another example of their content:

Using a unique tone can make your brand stand out among other competitors. It doesn't have to be funny or overly confident like Skitters. Based on your brand, it can be witty, helpful, friendly, or even sarcastic!
Pro note: don't forget to consider various situations when it comes to answering customer demands. For example, if generally you use a funny tone and a customer complains about your products or services, it's better to answer them in a normal apologetic tone rather than being funny!
6- Create Shareable Content Like Chris Do
Chris Do is an Instagram marketing specialist who makes great carousels. If you look at his page, you'll see many useful posts all in the carousel format.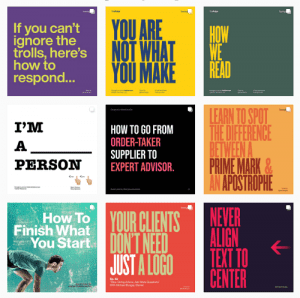 This type of post is great for sharing. They are easy to read as they are short and written on photos. 
And don't forget that they have bold colors that make them visually attractive. 
7- Run Contests Like Starbucks
The Instagram contest is a fantastic way to boost your brand awareness. Why? Because Instagram contests get much more engagement than regular posts.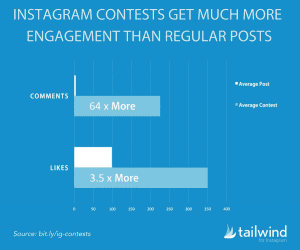 As you can see, Instagram contests get about 64x more comments and 3.5x more likes compared to the other type of feed posts. 
A few years ago, Starbucks ran a contest "The White cup" and encouraged customers to draw sketched on a white Starbucks cup and submit pictures as entry using the hashtag #WhiteCupContest. More than 4000 people participate in the contest in just three weeks. And the winner sketch got to be on the limited edition of Starbucks cups.
8- Partner with Influencers Like Glossier
Working with influencers, you can reach out to a specific audience type that you might not find easily on your own.
That's why Glossier worked with ginger head influencers to promote its new eyebrow brush, "Boy Brow."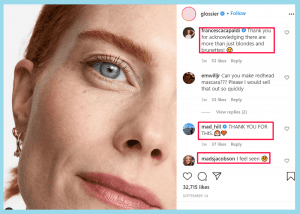 Influencers (especially those who have less than 10K followers) can easily use word of mouth to spread words about your brand. As their followers put a huge amount of trust in them, the chances are high that they start following you and know your brand better.
Just remember only to choose the influencers who are aligning with your brand for your awareness campaign on Instagram.
Final Words on Brand Awareness Campaigns for Instagram
Brand awareness is not something that you can achieve overnight or only by running a few campaigns. You need to be consistent in developing it. So, try to use all the techniques I mentioned to have a stronger online presence.