In today's competitive marketplace, consumers are bombarded with options, making it increasingly challenging for businesses to capture their attention and trust. This is where the concept of social proof becomes invaluable.
Social proof taps into the innate human desire to conform and make decisions based on the actions of others. One of the social proof examples is when Instagram users decide whether to follow Instagram profiles based on the number of followers. You may use this to your advantage to draw in a larger audience and convert them into customers.
So, how to get more sales with social proof? This is what we must answer to grow a business. You just need to identify your target customers and use social proof tools to convince them that your business has the right product to boost your sales.
In today's digital age, Instagram has become a dynamic social ecosystem where individuals, influencers, and businesses showcase their stories and offerings. However, standing out in this vibrant space can be a challenge. Social proof on Instagram is also crucial, and Instagram engagement aspects, like the number of followers, views, likes, etc., can be considered as social proofs of Instagram.
In this comprehensive guide, we'll delve into various strategies and techniques that can help you leverage the power of social proof to boost your Instagram presence and increase your sales.
What Is Social Proof?
Social proof is a psychological phenomenon that indicates that the attitudes and actions of those around us (online and offline) can influence your own thoughts and behaviors. It is a notion that is triggered in your brain to think what someone else is doing/buying is the accurate way to act in unfamiliar situations.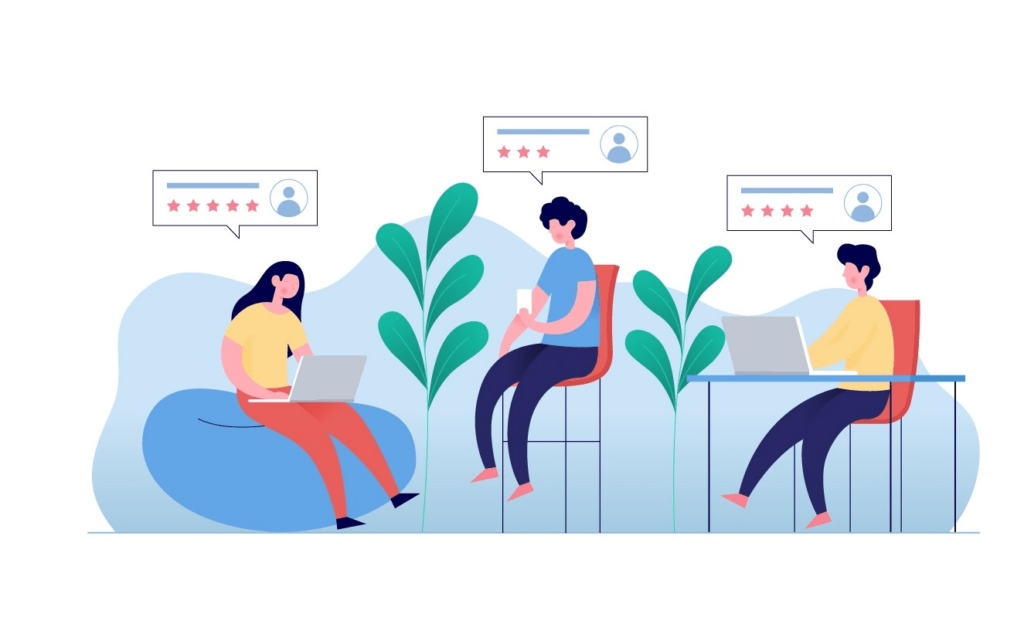 In simpler words, the principle of social proof is that people tend to see behavior more appropriately when more people are doing it. Whether it is how fast we drive on the road, how we react to a performance, or how we decide what to spend money on, we first try to understand the actions of others before deciding our own actions.
The level of impact of social proof upon us depends on the number of people who are using or promoting something. The more people there are, the more pressure we have to act as a part of the crowd. This means social proof can affect people's decisions enormously and make them act differently from normal behavior or if they rely only on their own judgment.
Imagine yourself as a tourist in a new city, and you need a place for dinner. You notice two restaurants side by side: One is full of people, while the other has just a few. Which restaurant would you choose? The answer is quite clear: the busy one. That is the impact of social proof on consumer behavior, without any introduction or advertising, even on social media websites like Instagram.
What Is Social Proof on Instagram
Social proof plays a pivotal role in establishing credibility and trust on Instagram. When users see others engaging with your content, they are more likely to perceive it as valuable and trustworthy.
On Instagram, social proof is evident through various indicators, such as likes, comments, shares, and follower counts.
Unlocking the potential of social proof can significantly enhance your Instagram presence. By leveraging various strategies, you can build credibility, engage with your audience, and stand out in the ever-evolving world of Instagram.
The problem is that: It is getting harder and harder to convince target customers that your business is the right choice. With all kinds of new distractions by social media, your store can be forgotten in less than 5 seconds, and even more if you sell online. Luckily, you have the tool to solve the problem: Social proof.
Remember, the key lies in fostering genuine connections and consistently delivering value through your content.
Read More on Our Site: The Best Instagram Followers App In 2023
Social Proof Benefits
For sale purposes, social proof can be used to influence buyers' behavior, especially those who are not familiar with the brand, by displaying clues that others have purchased from the specific store before. These clues can be customer reviews, testimonials, third-party trust badges, and more.
Social proof also provides convenient and relevant information for shoppers who are deciding which products to buy by just looking at other customers. Buyers want to know if your product is worth buying. The more people buying or checking out a product, the more chance buyers would feel encouraged to buy it.
This is why social proof can be a great tool to increase conversion rates and get more sales. In research by Optin Monster, data showed that testimonials could help increase the conversion rate on sales pages by 34%, which is astonishing. The same study said that 57% of consumers would only buy or use a service if it has a 4-star rating or above, which shows how important social proof is in a consumer's buying decision.
Read More on Our Site: The Best Ghost Followers Apps
Social Proof Examples
There are many different ways that store owners can use social proof to get more sales. But they all basically revolve around, showing how much other people like your product or service. In this section, we will take a look at the most effective and simple tactics of establishing social proof, plus some real-life examples.
Social proof examples come in various forms and are prevalent in different aspects of our lives. Here are some common examples of social proof:
#1 Positive Customer Reviews
Based on the research by Optin Monster, consumers are willing to spend 31% more on a company with excellent reviews. And it is easy to understand why: Would you try a restaurant with hundreds of five-star ratings on Yelp or the one with none? Online reviews are the most familiar type of social proof, and they have a big impact on buying behavior.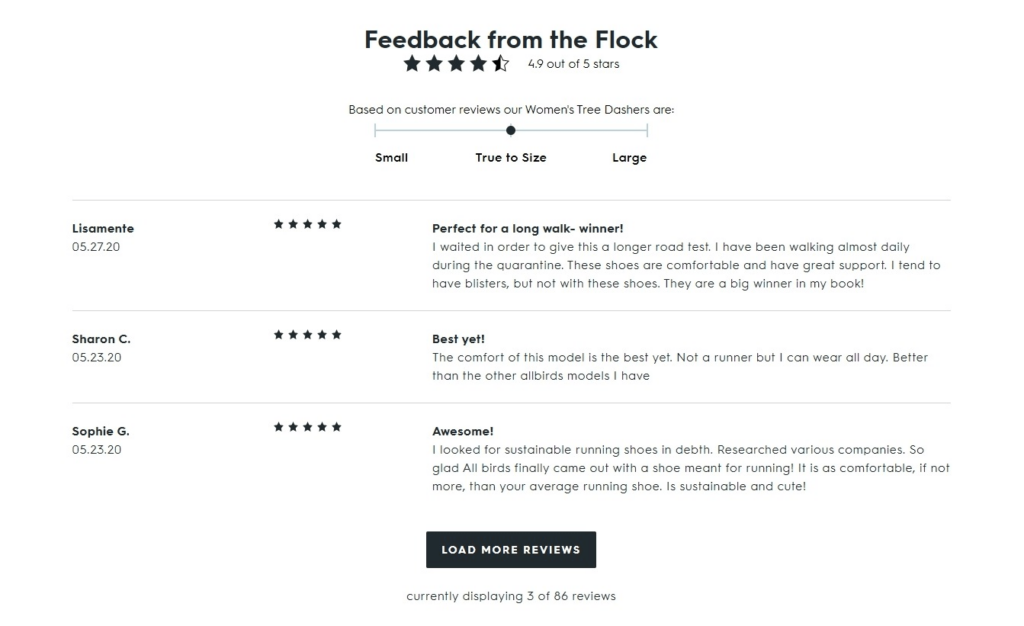 On average, buyers read ten online reviews on 2-3 different sites before making a decision on buying or not, and they require about 40 online reviews before believing that a business's rating is believable. That means you shouldn't put all your reviews in one place. Try to get positive reviews on all relevant sites for your industry. It can be Yelp, Google, FourSapes, or G2 Crowd for software companies.
Make sure your online and social presence is good enough for your previous customers to leave a review and find you easily. Getting your past customers into the conversation with potential customers is a great way to help persuade them in your favor. Follow up with your customers and ask for reviews right the way you can use rewards to encourage them. Satisfied customers are often willing to provide an online review when asked to do so. Once the positive reviews start being included, take advantage of the opportunity to share them on social media.
Even if the review is not positive, respond, and then take the time to share where you have solved the problem and turn it into a positive situation. Don't be afraid to show your rating. But how can you do such a thing on social media websites like Instagram? Here's the answer:
How to Establish Social Proof on Instagram?
Well, on Instagram, everything is a little easier. When you are managing a business on Instagram, the platform is your all-in-one place! Meaning that there you sell products, get reviews, engage with your customers, etc.
Now, to get online reviews from satisfied customers, you can easily host Instagram giveaway contests. In these giveaways, you can ask people to review your products. Then, reward the best review and gain more brand advocates. By the way, most people believe that these contests need a great deal of time and effort. So, they avoid holding these contests.
Another way to get fast Social proof for Instagram is using methods to gain more IG followers, like buying or using 1000 free Instagram followers trials that some users utilize. These ways are also a bit suspicious as they increase the possibility of being blocked or suspended by Instagram.
However, using some amazing Instagram schedulers and managers like AiGrow, you have the chance to automate Instagram giveaways and also organic growth to save a great deal of time.
AiGrow is a powerful Instagram management service that helps you increase your followers organically, identify your fake, inactive, or ghost followers, use an effective link in bio tool, and a lot of other capabilities. So, don't waste your time and:
#2 Endorsements from Influencers
Influencer marketing is huge now and expected to continue on the same path in the future. Consumers trust public opinion more than brand advertising, so it makes sense that they trust the words of influential people. Influence marketing is also a profitable business. You can gain an average of $6.50 for every $ 1 spent on influential marketing.
The best part about influencer marketing is that it's not hard to do. Your influencers can be someone active on social media, a celebrity, an industry expert, or anyone else that can influence your target customers. So what you need is to find the right influencers for your business.
This requires you to know your audience. If your target audience is an older person ready to retire, a teen star on YouTube may not be the best fit as your influencer.
Social proof is even more effective if it is someone your audience trusts. You should find an influencer that your target audience knows, likes, and trusts, then make a plan to work together. You can have him/her mention your brand on an Instagram post, writing a testimonial after using your product. Or even reviewing your service on their website.
#3 Customer Testimonials
Just claiming that your product works is not enough to convince consumers to buy it. However, what can compel people is a testimonial from some customers who have used your product and had a positive experience. The testimonial is effective because it proves that your product or service has real value for customers.
The key to having a compelling testimonial is to let it speak directly about an issue which your product or service could easily solve for customers. A simple "I liked the product" is too broad, a testimonial should be as specific as possible.
Try getting in touch with some of your satisfied customers and ask them to give testimonials about your company. Or, if your business has been reviewed by a blogger with great experience, contact him/her for a few words about their opinions so you can use it in your marketing material. For example, Basecamp dedicates the entire homepage for customers' testimonials that used their software and achieved amazing results.
#4 Third-party Trust Badges
People want to buy from brands that they can trust. But your own words aren't enough. If there is evidence to support you, that is much more convincing. That is why third-party trust badges (such as awards and recognition) are excellent forms of social proof.
Trust badges as awards are basically other companies giving your business an approval mark. The more reputable and recognizable your award is, the more valuable it is to validate your company and its product quality. You can also show mentions from other websites or press that you've been featured on.
If your company has been mentioned in popular media outlets like CNN or Forbes, showing the article or quote them on your website can make a great first impression to visitors who just first discovered you.
Instagram's blue verified badge indicates that an account is authentic and belongs to a notable figure or brand. This verification serves as a form of social proof that the account is legitimate.
#5 Socialproof App for Online Stores
Last but not least, you can save some time by using social proof apps for your e-commerce stores. Besides displaying customer reviews or the number of purchases, you can also use on-site activities to increase the sense of social proof. These actions can be adding items to a cart, leaving 5-star reviews, or, obviously, purchasing an item.
When buyers see that other visitors are being active on your website, it creates a sense of trust to buy the goods. This trust will make them less likely to abandon their cart. Also, if visitors see that an item is flying off the shelf, they would want to buy quickly too before it is gone. A simple social proof app can help you increase sales just like that.
For recommendations, I would like you to check out the Social Proof app by Avada. It can display sales popups that allow visitors to receive notifications of real-time activities performed by other customers. And the app is free to install as well. Its main features are:
Various notifications types like for recent purchase, add-to-cart, stock left, review, sign up, and more
Advanced visitors targeting based on page, position, product, and geographic location.
Time schedule ability to specify notifications display time
Collect and display review photos in notifications
Flexible and customizable design
Fully responsive with all devices
Advanced analytics
Final words on Getting more Sales with Social Proof
How would you apply social proof into your business to get more sales? It is a powerful tool with high rewards awaiting.
Unlocking the potential of social proof can significantly enhance your Instagram presence. By leveraging various strategies, you can build credibility, engage with your audience, and stand out in the ever-evolving world of Instagram. Remember, the key lies in fostering genuine connections and consistently delivering value through your content.
So I really hope the article helped you with some new ideas. If you have more tactics to share, feel free to leave it in the comment section. And thanks for reading!
FAQs
Q1. How does social proof influence purchasing decisions?
Social proof leverages the principle of consensus, where people tend to follow the actions of others. When potential customers see that others have had positive experiences with your product or service, they feel more confident in making a purchase.
Q2. How can I encourage customers to provide reviews and testimonials?
Offer incentives such as discounts or exclusive content in exchange for honest reviews. Make the process easy by providing clear instructions and user-friendly platforms for submitting feedback.
Q3. How does social proof impact Instagram's algorithm?
Social proof, such as likes and comments, signals to Instagram that your content is engaging, leading to increased visibility on users' feeds.
Q4. Is buying Instagram followers a legitimate social proof strategy?
Buying followers may inflate your follower count, but it doesn't guarantee genuine engagement. Authentic engagement is more valuable than sheer numbers. So try to increase your followers organically using services like u003cstrongu003eu003ca href=u0022http://aigrow.co/SP_Growthu0022 target=u0022_blanku0022 rel=u0022noreferrer noopeneru0022u003eAiGrowu003c/au003eu003c/strongu003e.
Q5. What role do Instagram stories play in showcasing social proof?
Stories provide a casual and real-time way to engage with your audience. Sharing user-generated content and behind-the-scenes moments in stories can boost social proof.
Author bio:
Chance is a marketing specialist at Avada Commerce – a fast-growing eCommerce solution provider, whose goal is to never write a boring article. His enthusiasm for online business has spanned over two years, accompanying his articles with in-depth knowledge about eCommerce. He also enjoys drinking tea and playing Exploding Kittens in his free time.