Followers Pro + is all about Instagram followers. This app helps you to analyze your followers by offering many features. In this article, we are going to take a deep look at this app and see how it works. So, let's dive in.
What Is Followers Pro +?
Followers Pro + is an Android and iOS app that helps you to analyze your Instagram followers using several features. It gives you valuable insights such as who unfollowed you, who deleted their likes and comments, who leaves comments and likes your posts, and finally, which accounts are not following you back.
Related Article: Top 5 Proven Instagram Growth Tools for Real Results
Followers Pro + Features
Followers Pro + is not entirely free. Of course, you can download it for free; however, to use optional features, you need to pay in an app.
Free Features
Track followers gained and lost

Track your unfollowers

See your followers & following

See which of your friends not following you although you follow them

See who you're not following back

Chart of gained & lost followers

Chart of followers growth

Monitor a single account

Search users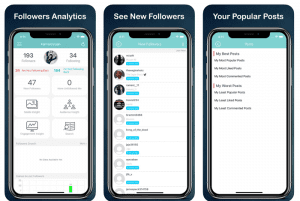 If you wish to use this app for multiple accounts, you need to use the premium features. Also, the paid version gives you the opportunity to increase your engagement rate.  
Paid Optional Features
Monitor multiple accounts

Track post likes and comments performance

Track engagement of your audience

Engage with your followers and audience

Find out who your best friends are

Which of your friend did like your posts most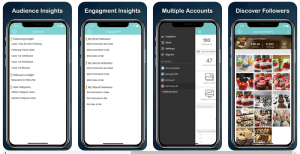 Also read: How to Find Instagram Accounts that Follow Back Instantly?
Follower's Pro + Reviews
One of the best ways to see if a product or service is worth using is to look at the (honest) online reviews that people have submitted for it. Here are some of the review for Followers Pro +: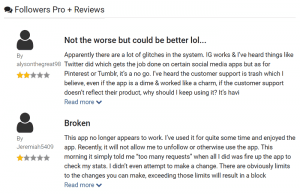 As you can see from the reviews, Followers Pro + is not functioning "Okay" all of the time. You might encounter several bugs while using it. 
Also, one of the huge drawbacks of this app is that it won't help your account to grow. It only gives you insights and analysis. So, this is more like a monitoring app, not a growth service. But even as a monitoring app, it's not nearly close to an "All-in-one" tool, as the developers claim it. For example, you cannot do any social listening, hashtag monitoring, or other accounts monitoring.
To use all of these features, you need to use a more powerful tool. Keep reading this review because we'll introduce one of the best alternatives for Followers Pro +. 
Related Article: Are Instagram Bots Illegal to Use? What Are the Solutions?
Followers Pro + Pros and Cons
Here are some of the advantages and disadvantages of using Followers Pro +:
Pros
Cons
Annoying background notifications

Works only for the latest version 

Has bugs

Poor customer support

The App size is ratter large

Does not show

ghost followers

in the free version
Pricing
Followers Pro + prices are ranged from $0.99 to $69.99. You can also buy coins and pay with them. Here's the full pricing list:
 500 Coins: $3.99

5,000 Coins: $14.99

1,000 Coins: $6.99

Engagement Pack: $0.99

User Insight Pack: $0.99

Premium Features: $0.99

30,000 Coins: $69.99

Media Insight: $0.99

All Packs: $4.99

Deleted Items List: $0.99
Related Article: Turbo Followers and Likes for Instagram Review
AiGrow: The Real All in One Instagram Growth Service


If you want to grow Instagram in a flawless way, AiGrow is the best option.
AiGrow is a true all-in-one Instagram tool that enables you to promote all aspects of your Instagram; from scheduling posts to gaining real and engaged followers Instantly.
AiGrow does not use any bots and it entirely relies on AI technology and human expertise. 
To have a clearer idea of what AiGrow offers, watch this video:
If you want to know more about AiGrow features, read this article. 
Final Words
In this article, we talked about Followers Pro +, an Android and iOS based app that helps you to monitor your followers to easily get rid of those who won't follow you back. Finally, we introduced you to a comprehensive Instagram service that will save you time and money! Don't forget to give AiGrow a try!