Having an upcoming holiday and have no idea what to post on Instagram? Don't worry; in this article, we're going to suggest 10 holiday post ideas for Instagram that will give your feed a happy holiday look. So, stay with us to find out about these ideas!
We all love holidays, whether it's Christmas, New Year, or thanksgiving. Everyone loves to share their happiness in these extraordinary times of the year. So, why not you channel this happiness through your Instagram page and share your holiday moments with your followers? No matter how big or small your brand is, it's always a good idea to keep updated your page by posting relevant holiday posts.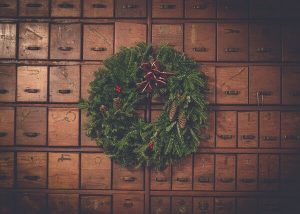 On the one hand, up to 40% of the annual sales for small-sized retailers take place within the last two months of the year. And on the other hand, with its wide range of tools and features, Instagram is a perfect platform for businesses to offer their product. More than 200 million Instagrammers visit at least one business page daily. That's why 39% of small businesses want to expand their marketing through Instagram.
Top 10 holiday post ideas for Instagram
Here are some of the best holiday post ideas for Instagram:
1- Happy holidays!
This is the most common and most straightforward type of holiday posts. You can just say a happy holiday to your followers. Everyone love to see a great post on their feed, which tells them happy Christmas or Happy New Year!
View this post on Instagram
2- Picture and videos of Decorations
Show off your holiday theme in your shop, office, or anywhere you like. Let the followers feel that the magic is in the air! You can even take behind-the-scene photos and videos for more engagement! Also, this is an excellent opportunity to bring your employees to your Instagram frame!
View this post on Instagram
3- Gift ideas
Buying gifts or even crafting one for our loved one is a beautiful tradition of holidays. Why not post a DIY video for holiday cards or gifts so that your followers can make one too?
View this post on Instagram
4- Promote an offer
As mentioned before, up to 40% of business sales happen in the last two months of the year. You can make this figure even bigger by promoting an offer. You may want to run time-limited deals. People love discounts on holidays, especially when they want to buy gifts.
5- Run a contest/giveaway
Make people more active and engaged to your page by running holiday contests and giveaways. People love free stuff. You can design and make little gifts as a giveaway to your customers. It doesn't have to be something big and bulky; a small book or maybe chocolate will do the trick. Take a picture of them and post it on your Instagram so that your followers know what you have for them.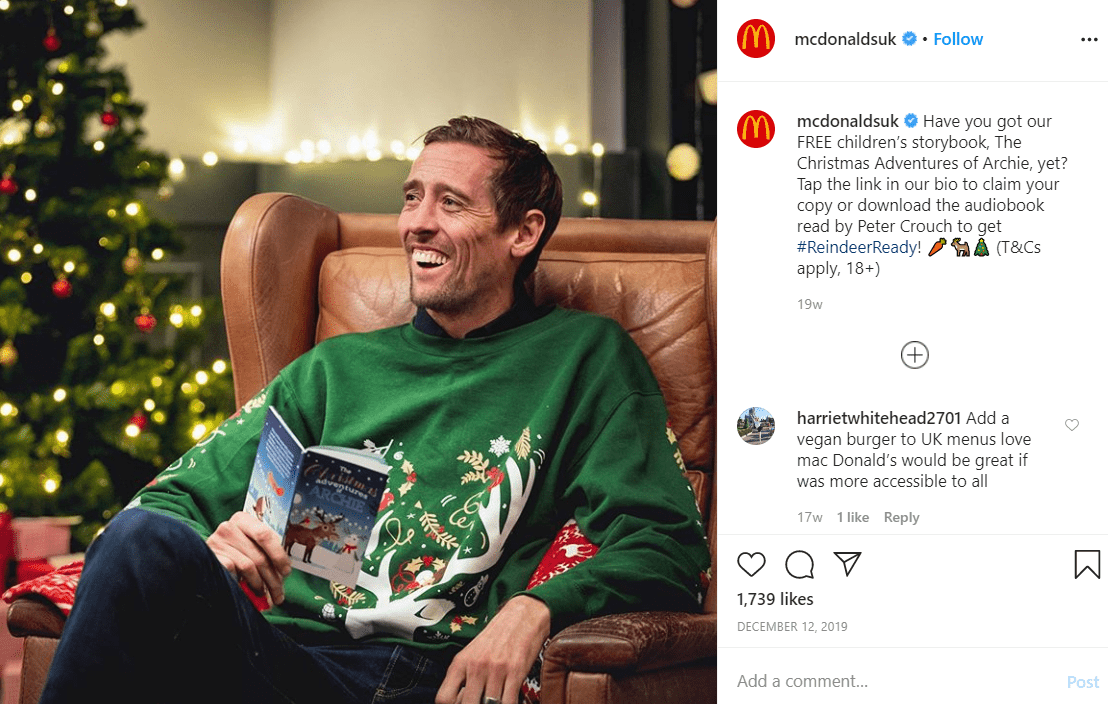 Tip: to run your contests and giveaways more quickly, you can use AiSchedul. This marketing tool has a feature called "post and reward" that can handle your promotional posts in a perfect way. Keep reading this article to find out more about AiSchedul.
6- Share holiday recipes
For some people, foods are the best part of the holidays. You can share some delicious holiday recipes on your page to make these people love you more! Here is an example from Jamie Oliver page:
7- Seasonal products
Prepare a unique design or packaging for holidays and share them on your Instagram. Everyone loves to experience different things every once in a while. Take a look at this Macdonald delicious cup for Christmas: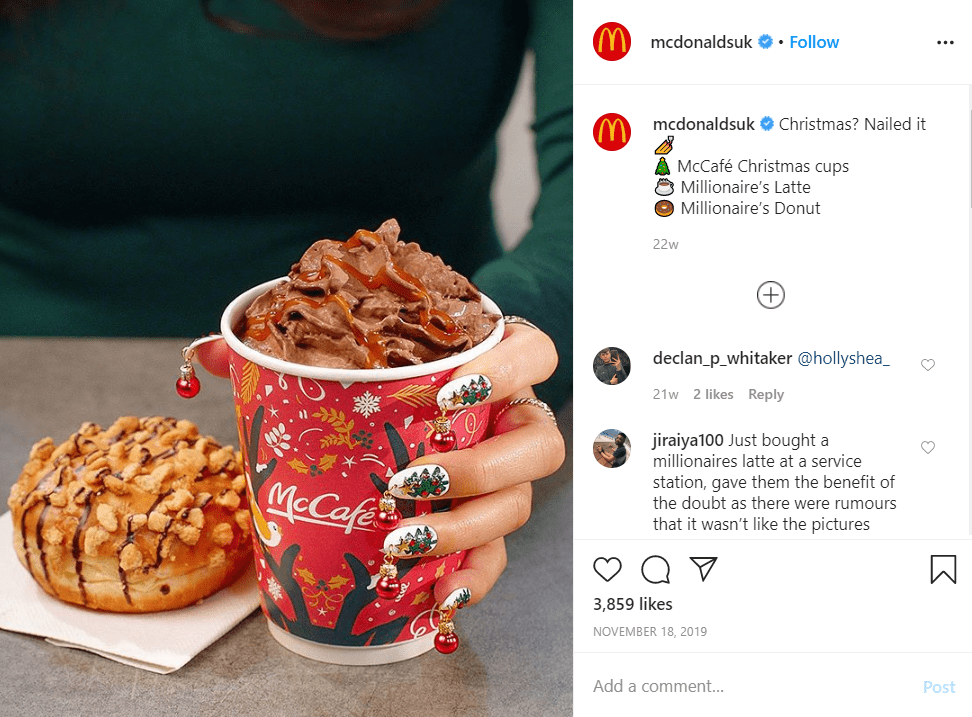 8- Have some fun
Inject some positive feelings to your followers by posting funny and inspirational memos. After all, it's holiday; time to be relaxed and be happy! Try to put a "call to action" line in your caption (like asking a question) so that you increase your engagement with your followers.
View this post on Instagram
9- Work with an influencer
Influencers can have a significant effect on your page. In holidays, you can ask them to share a promotional post, using your products or services. Try to be creative working with influencers and post only holiday-related content.

If you want to find an influencer suitable for your niche, audience, and your budget, you can visit Ainfluencer. This website can match brands of any size to macro-influencer or micro-influencers.  
10- User-generated content
UGCs are great to boost your Instagram account engagement. You can introduce a special hashtag for holidays and ask your followers to upload their holiday photos using your product or services.  
Bonus: AiSchedul Social Calendar
AiSchedul is an excellent Instagram service that offers many tools to promote your accounts such as scheduler, bio link, and post & rewards. But one of the most exciting features of this app is the "Social Calendar." This tool will help you to see upcoming special events besides the holidays. By clicking on each day's event, you can see related hashtags and posts about that event. This is also a great way to get some inspiration and ideas for your future posts.
To use this fantastic tool, sign up for AiSchedul for free!
Conclusion of holiday post ideas for Instagram
So, holidays are great opportunities to make some changes in your Instagram profile and make it more happy and bright! Also, it is a fantastic time to grow your Instagram engagement, especially when you run a business page that sells products or services.