A recent feature introduced to Instagram Stories is the Ask a Question sticker. It allows people to stick a temporary question to their Story that viewers can answer right inside the story. Setting up this feature and using it to your advantage is super simple. With over 400 million people now viewing Instagram Stories every day, learning how to do Ask Me a Question on Instagram and using it to your advantage is an absolute necessity.
How to do Ask Me a Question on Instagram in 7 Steps:
Step 1: Update your Instagram to version 52.
Step 2: Tap your Story and take a photo or video.
Step 3: Go to your Stickers by tapping the icon in the top right of your screen.
Step 4: Choose the "Questions" sticker in the first couple of rows of options.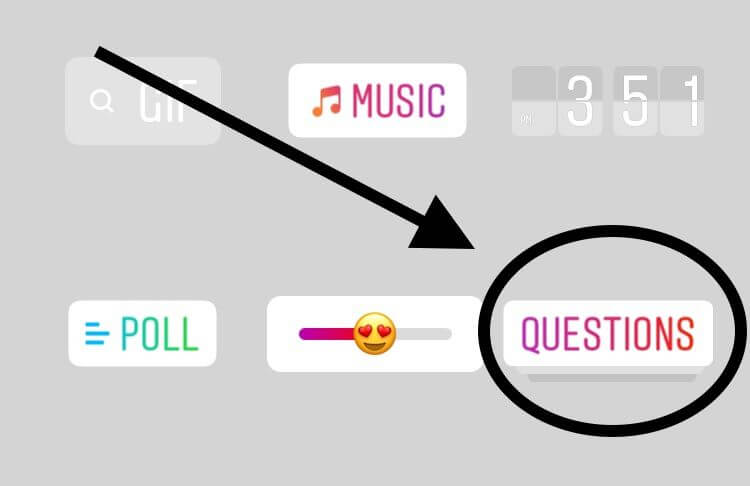 Step 5: Type your question or call-for-questions for your Sticker and publish your Story.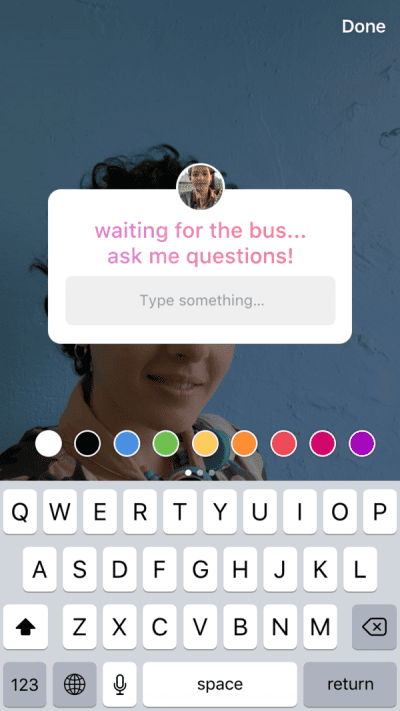 Step 6: As viewers begin responding, see specific responses by swiping up on your Story.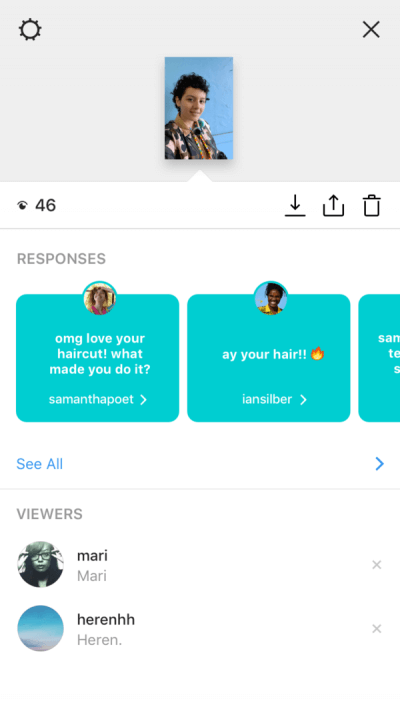 Step 7: Tap a specific response and add your answer before republishing your Story. While the specific question and your answer to the question will be included in your new story, the identity of the person who asked you the question will remain anonymous.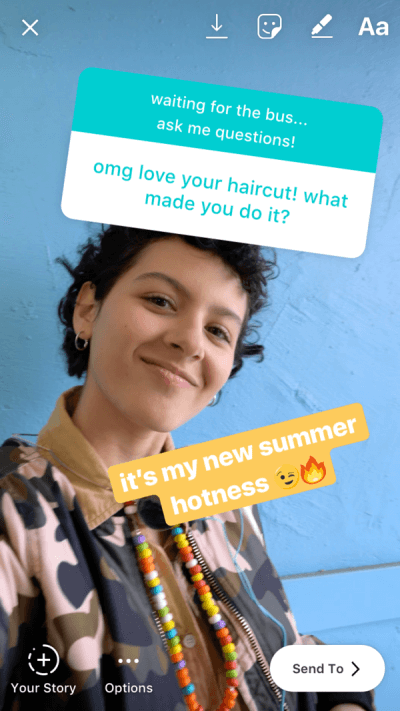 So that's how to do Ask Me a Question on Instagram. Here are 6 ways you can use the question sticker to your advantage
Engage your followers on an individual basis
People are watching Stories more than any other thing on Instagram. Answering questions is a great way to directly connect with viewers on an individual basis and keep them interested in what you're doing.
Get feedback
If you're a business, what was your experience working with us? You don't have to worry about negative or joke answers flooding your public Stories because you have the option to publish only the responses you want to go public.
Stay up-to-date with trends
Let's say you run a second-hand streetwear clothing store. Your target audience is 18-30-year olds. Who better to tell you what is in style and what kinds of clothing and brand you should be buying than actual 18-30-year olds following your Instagram page.
A simple question like "What's your outfit looking like today?" could provide insightful information you can use to refine your business and stay up-to-date with current trends.
Get information
If one of your favorite fashion influencers posts a question sticker in their story and you see a pair of sunglasses you really like, finding out what brand they are is as simple as asking "Hey! Love the shades – what are they?"
Get suggestions
A quick "In Austin! What are the best local eats?" can deliver to your phone the best possible places to eat around you from people who know best. The same applies to things to do in your area.
Develop social proof
Answering questions from viewers is a great way to convey to other viewers of your Stories that you not only have followers who are interested in what you do but that you also care enough about them to take the time to answer questions they have. Learn more ways to develop social proof.
—
Know of another use for Instagram's question stickers? Drop us a line in the comment below!
If you don't have any followers to view your Stories, however, none of this matters. Use targeted Likes, comments, DMs, and follows to organically gain hundreds of real followers every week with AiGrow.
See for yourself by signing up for AiGrow for free today.