Trying to find some amazing content ideas for your Instagram page? Why not use the best of the bests? In this article, we're going to show you how to find viral photos and trending content on Instagram. Also, we will tell you the easiest way to use these viral content to promote your own page. But first, let's see why using viral photos and trending content is essential on Instagram?
Why use viral photos on Instagram?
Using trending content and viral photos are great ways to increase your engagement and followers on Instagram, especially when you've just started marketing your brand on the platform. Instagram is a fantastic channel to promote your business. It hosts more than one billion monthly active users. Also, it has an outstanding engagement rate of 1.6%, almost x17 more than its parenting site, Facebook. So, the more you use the type of content that people like, the more your chance to be seen on this crowded platform.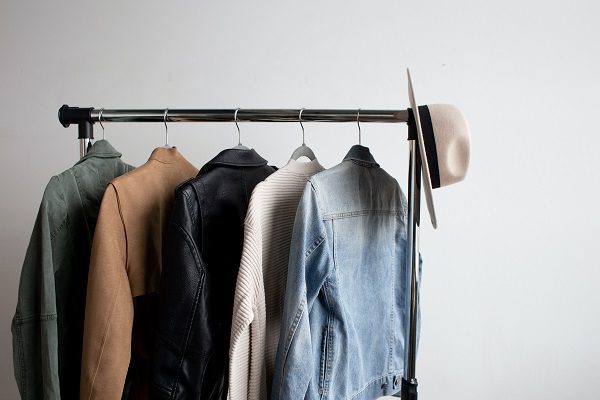 Moreover, Instagram has a vibrant community. As an Instagrammers, you don't want to fall behind your competitors by not sharing up-to-date and trending content.
How to find viral photos and trending content on Instagram?
Generally, there are two main ways to find trending content on Instagram. Here they are:
The hard way: Find trending content manually
Instagram Explore page
You probably know this traditionally and, of course, time-consuming process: searching the Instagram Explore page!
Instagram's Explore page is one of the best places to find viral and trending content. The good thing about the Explore page is that now you can navigate through different categories of subjects, such as fashion, shopping, and architecture, that are provided by the app.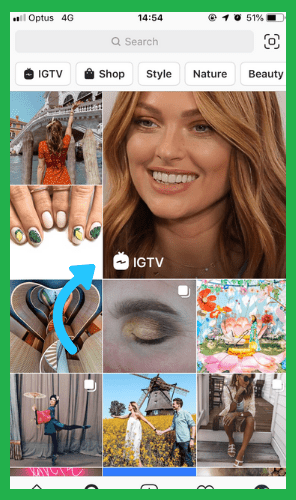 You can simply put some time, search for suitable posts, then take a screenshot, crop the picture, and then repost it. Of course, you don't want to violate Instagram copyright by not mentioning the original page.
Here are some of the problems with this approach:
First, as mentioned before, it might take you ages to find the perfect content. Even if you use third-party apps to repost it automatically, you will get an ugly watermark on your photo, screaming that it is a regram! Secondly, as Instagram's algorithm is something of a mystery, no one exactly knows how Instagram decides which content to show on the Explore page. But we can guess that these contents are relevant to the previously liked posts by the user and even its followers/followings.
So, as you can see, if you look for a specific trending content to repost on Instagram, or get some inspiration from it, Explore page might be a little bit tricky to use.
Hashtags
A better alternative for finding trending content on Instagram is searching with hashtags. This method works best if you know what do you exactly want. Think about it; if you use general hashtags, such as "love" or "holiday," it's going to be challenging to find unique posts because everyone uses general hashtags. Luckily, when you search a hashtag, Instagram will show the results based on the recent posts and most popular posts. You can even follow that hashtag to keep up with the latest posts that are being uploaded by that hashtag.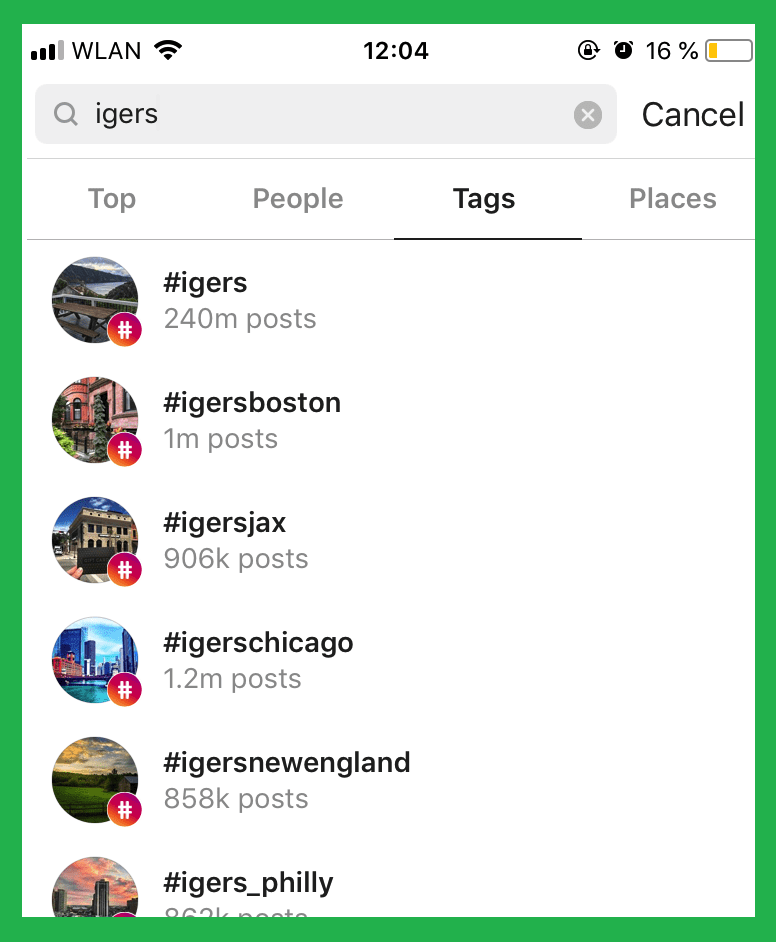 Follow popular pages in your niche
Another way to find a proper trending post manually is to follow your best competitors in your niche. They are probably the pages that generate trending posts originally, or at least, they are those who repost them first.
The easy way: Use AiSchedul
The faster and better way to find the trending posts on Instagram is by using an excellent Instagram manager application such as AiSchedul. With AiSchedul, you have a variety of options when it comes to managing and promoting your Instagram page. AiSchedul has a smart scheduler for feed posts and even stories. Moreover, AiSchedul can help you to find viral photos and trending content in several ways. Let's take a closer look at these features.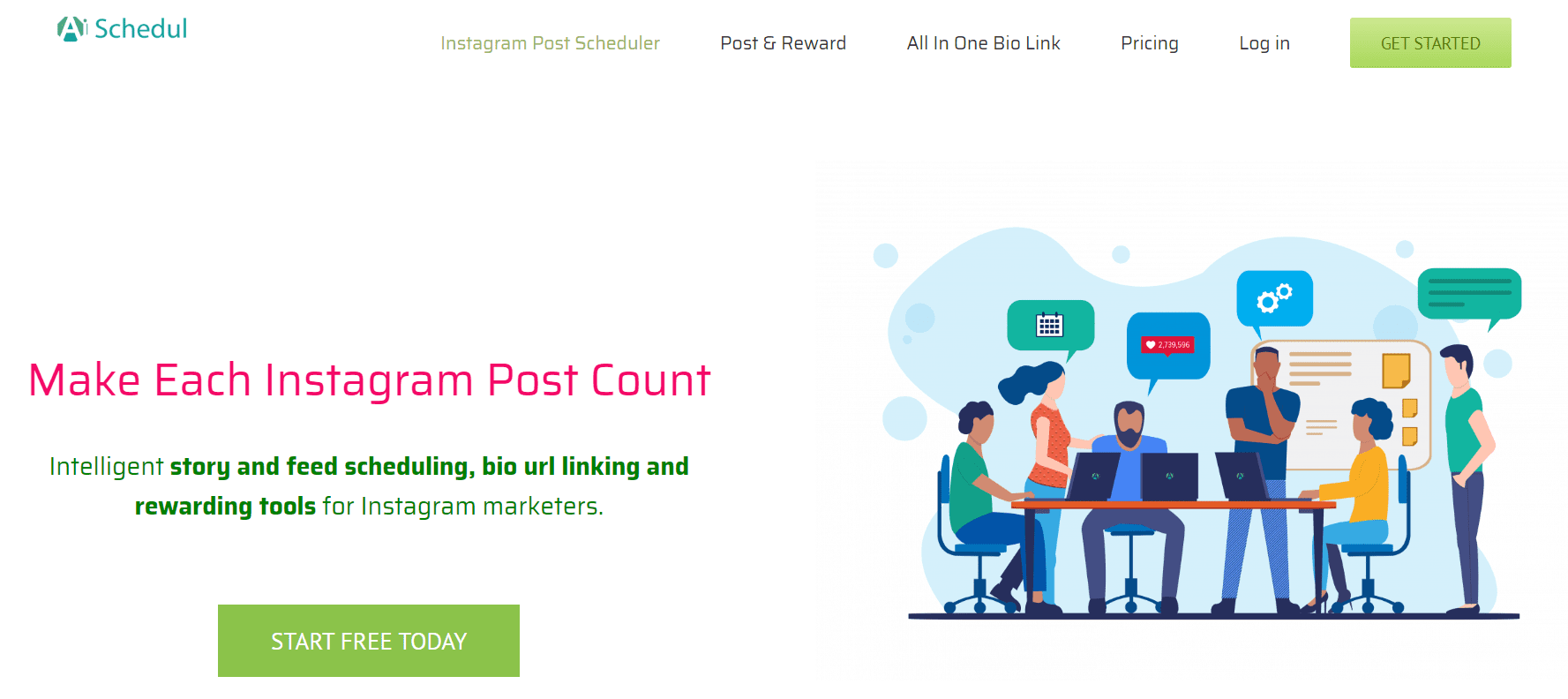 AiSchedul Repost
With this feature, you can easily search for your favorite subject using the hashtag, location, username, and even post URL (if you already decided what to post). AiSchedul will show you the most popular images and videos. Now you can simply choose repost and start editing the caption and set a publishing date and hour.
The good thing about reposting viral content with AiSchedul is that this app won't show any big, ugly watermarks on your reposted content. It just mentions the page name at the end of the caption. Nice and neat!
AiSchedul Social Calendar
Another unique feature of AiSchedul that can come real handy for the Instagrammers is a social calendar. As someone who continually gets in touch with the followers, sometimes, you have to post content relevant to the national, historical, or holidays. AiSchedul Social Calendar can be a great help to find viral content related to these events.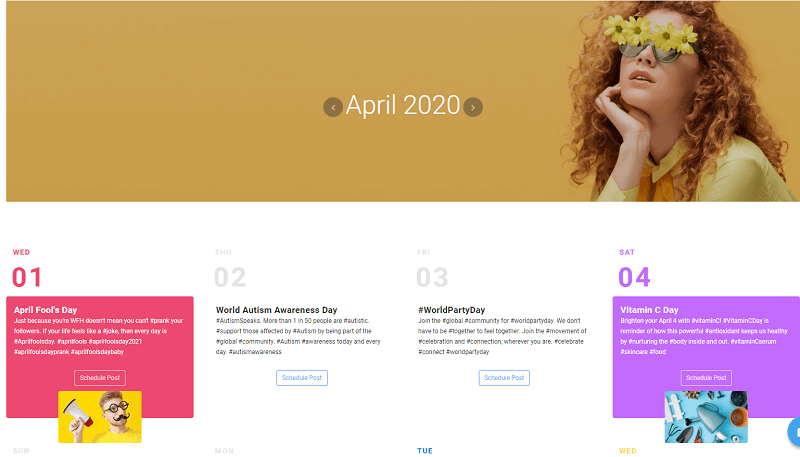 For example, if you want to schedule a post about Easter, you can easily choose the post that you find interesting enough, and then click on "Repost."
Tip: As Instagram is a highly visual platform, and most Instagrammers often scroll the feed fast, and the only focus on the engaging content, you better choose a picture or video that is visually appealing.
Final how to find viral photos and trending content on Instagram
Finding viral content is something that every Instagrammer will encounter in his or her job. You can save your time and take a shortcut, finding trending content using smart tools such as AiSchedul.