During the past few years, the role of social media platforms in business success was unavoidable. In this respect, all businesses joined at least one channel to increase their visibility and get more impressions. However, choosing the best platform for businesses has turned out to be really hard and sometimes even impossible. For this reason, many marketers join multiple channels and try to link them together and cross-promote content rather than getting benefits from one. Among all available choices, Instagram and Snapchat seem to be more popular among the young youth. But how to post Instagram videos on Snapchat or link these two to benefit from both? 
In the following, I'll show you all you need to connect Instagram to Snapchat and use them both to grow your business. So, stick around and learn everything! 
You May Also Like:
How to Upload Snapchat Videos to Instagram?
A few years ago, Instagram introduced the story feature that was totally similar to Snapchat videos, with filters and fun story games to do. However, people still prefer to use Snapchat because it has more filters and there are a few fun features not available on Instagram yet! 
If you are one of those people, sometimes you may need to share a Snapchat video on your Instagram account to amuse your followers. But how can you do that? 
Well, unfortunately, Snapchat doesn't have features to help you directly upload Snapchat videos on Instagram feed or stories. But hopefully, you can save Snapchat videos and upload them manually on Instagram just like the time you share something from your photo gallery. To do so, just follow these steps: 
First, take your Snapchat video and then tap on the

Save

button at the bottom of the screen. 

Open your Snapchat memories and save your intended video to your photo gallery. 

Then, go to Instagram posts or stories and upload the video you saved.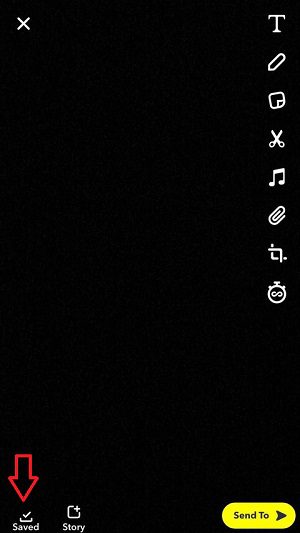 That's it! You have just shared a Snapchat video with your Instagram followers. But how can you post Instagram videos on Snapchat? Let's see!
How to Post Instagram Videos and Photos on Snapchat?
Shared a photo or video on your Instagram feed and want to share it on Snapchat as well? Luckily, Instagram enables you to directly post a published video or photo on Snapchat. For this, just do the following: 
Open your desired Instagram post and tap on the three dots icon on the top right corner of the post. 

Now, tap on the "

Share to …

" button. 

Finally, choose

Snapchat

from the appearing list and simply post your Instagram video on Snapchat.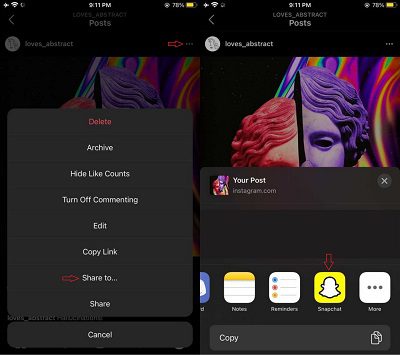 Now, let's see how you can upload your stories on Snapchat!
How to Post Instagram Stories on Snapchat?
Yes! Some people still prefer using Snapchat filters. But with the advent of Instagram branded tools and new features that are being released on every single update, a vast number of people prefer to share what they create on Instagram stories on other social media channels like Snapchat. 
Unluckily, to share Instagram stories on Snapchat, you have to follow the same path as you did when sharing a Snapchat video on Instagram. Meaning that for this, you should: 
Take your Instagram story,

add gifs

,

customized stickers

, music, and etc. 

Then, save your Instagram story to your photo gallery. 

And finally, open the Snapchat app and upload your content there! 
Done! You successfully posted an Instagram story on Snapchat. But wouldn't it be great if you could link these two channels and lead people without directly posting Instagram videos on Snapchat or vice versa? Definitely, it would! So, keep on reading to see how to do it!
How to Link Instagram to Snapchat?
One easy way to link Instagram to Snapchat is to add your Snapchat profile link on Instagram. I'm pretty sure that you all know how to do that and there's no difficulty in it. Just copy your Snapchat profile link from settings, and paste it in your Instagram bio. 
But there comes a problem if you need to share more than one link in your bio. As you know, Instagram allows you to add one and only one link to your bio and if that is Snapchat, it means that you cannot link to Facebook, Twitter, and even your website anymore. So what can you do to link to all your social media channels all at once? 
The answer is to use an all-in-one Instagram bio link tool like MyURLs.bio. This bio link tool, which is totally free, allows you to: 
Add unlimited links to your bio, 

Track your link clicks

and analyze the number of clicks on each link you shared, 

Add links to Instagram posts and stories, 

Create customizes CTAs

and add them to your bio without a business account, 

Link to all social media channels using their widgets, 
And much more than this. So, using this package of tools, you don't need to worry about linking your social channels anymore. Also, to know how your link looks like, just take a look at the following picture: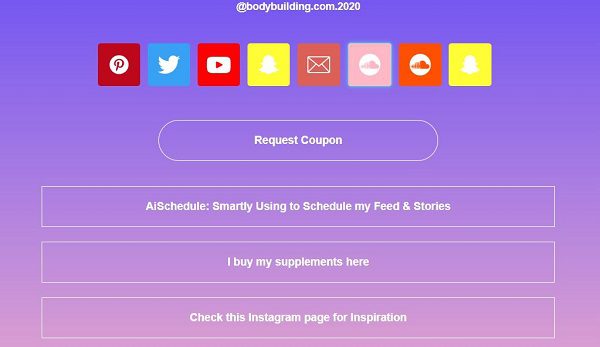 Looks great! Right? Sign up for free and give it a ride right now!
Final Thoughts
To wrap it up, you may need to post Instagram videos on Snapchat or vice versa to get new followers and customers. In this article, I tried to completely cover all the possible ways to connect these two channels and share posts on them with ease! So, read the whole article carefully and leave us a comment if you have any questions.