You do anything to increase your Instagram ER because after you grow your followers, a high engagement rate seems the ultimate solution for anything you want on Instagram! There are many ways to even double your Instagram ER, but have you tried Instagram groups?
What Are Instagram Groups?
They are groups of Instagram users who help each other grow on Instagram. They are also referred to as Instagram pods.
Each Instagram has its own functioning rule which is covered in detail in the following. But before you understand them better, you first need to get familiar with its lingo.
Instagram Group Lingo
I already wrote an article regarding Instagram lingo, slang, and abbreviations. But for your comfort, I brought them in the following list.
| | |
| --- | --- |
| Instagram Term | Definition |
| Drop | The act of sharing your posts on the Instagram group chat to get engagement |
| Group Pod | A type of Instagram group in which participants can share their feed anytime they want and others are expected to engage back, with no rule |
| IG DM Group | Instagram direct message group; Instagram group chat |
| IG Pod | Instagram group |
| Leechers | Members of Instagram group chat who receive Instagram engagement but do not engage back |
| Lurkers | Pod members who do not return the favor of engaging back; Leechers |
| Rolling | When you share your feed on an Instagram pod, you are expected to engage with a certain number of users who shared their posts before you drop your feed |
| Round | The time in which you are allowed to drop (share your post on Instagram groups) |
Now that you get to learn its lingo, let's learn about the different types of Instagram engagement groups.
Instagram Groups
They are divided in many ways. For better understanding, I covered them all. Read on.
Instagram Engagement Groups
Instagram engagement groups (that are referred to as Instagram engagement pods as well) are groups in which participants commit to engaging with Instagram posts of their fellow pod members to increase their engagement.
To put it simply, they like, comment, and save each others' Instagram posts. 
Instagram DM Groups
It is actually Instagram engagement groups in which participants get together on Instagram DM groups. This type of Instagram group is also referred to as an Instagram group chat.
Types Of Instagram Group Chats
Other than what you just read, Instagram has 2 types of Instagram group chats in general.
Broad Instagram groups

Exclusive Instagram groups
Broad Instagram Groups
They are groups in which any Instagram user can take part in it.
Exclusive Instagram Groups
They are the ones whose participants are of a specific niche and they are named after that niche.
Normally the number of exclusive groups falls behind the number of broad groups.
Why Using Instagram Pods?
Instagrammers join Instagram pods to reach the following objectives;
Now this question pops up, Do pod members reach these goals?
Do Instagram Pods Work At All?
When you google Instagram groups you see two types of articles;
The first type refers to Instagram Pods as an in-vein strategy to grow on Instagram.
The second type considers them as this huge pedestal that is the answer to your prayers!
Let me straighten this up! Instagram group chats are none of those things. They let you grow on Instagram, but you still need to grow on Instagram organically.
Instagram engagement groups increase your engagement rate but don't consider it as a secret and magic hack to boost your ER!
What now? Do they work or not?
Not necessarily! 
Instagram engagement groups can bring your posts to the Instagram explore page! It may even not have any significant result. 
It all depends on the type and the brand you choose. Let's deal with the type first.
Broad Instagram Groups VS. Exclusive Instagram Groups; Which Works Better?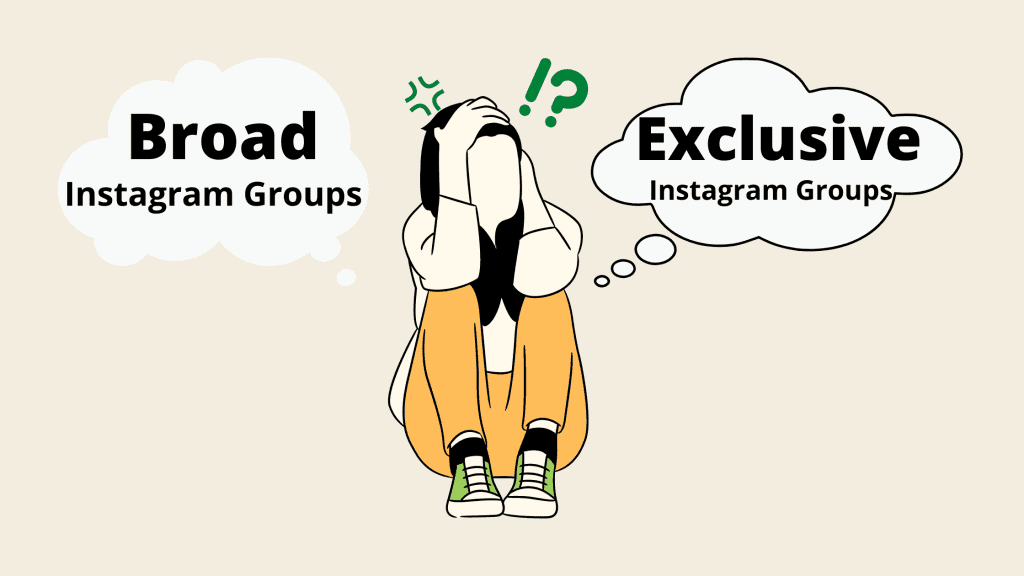 If you wanna know which type of Instagram groups work better for you, you should know the pros and cons of each.
Pros Of Broad Instagram Pods
Let's see what the advantages of broad Instagram pods are;
Broad Instagram Group chats Are More Effective
In broad Instagram groups, you are more likely to:
Increase your followers noticeably

Boost your engagement rate noticeably

Increase your reach

Go viral
I can't think of any other advantage! Now let's deal with the disadvantages!
Cons Of Broad Instagram Pods
The title is clear enough. 
Broad Instagram Groups Are Time-Consuming
Although many users engage with your Instagram account, you also have to engage back to reciprocate and that can take quite some time!
Instagram Might Outsmart You
It is hard to fool Instagram and game over its algorithms. Broad groups increase your followers and engagement drastically and Instagram might figure out what you're doing! 
It goes without saying that Instagram does not appreciate gaming over its system and any type of artificial inflation on Instagram is fraud and against its terms!
Broad Instagram Group Chats May Harm Your Reputation
Instagram aside, its users are also hard to fool!
As I said, broad Instagram groups boost your engagement rate too drastically and that might look suspicious to your followers.
They might wonder why these none-related accounts suddenly start engaging your content on Instagram. Some of your followers may think you're buying fake followers and likes.
You Have to Engage Non-Relevant Accounts
Broad groups aren't niche-specific. So you should engage accounts that have nothing to do with your niche or interest!
Pros Of Exclusive Instagram Pods
Now is the turn of exclusive Instagram groups and their advantages.
Exclusive Instagram Pods Give You Better Chance To Create Connection
I know this probably is the last reason you want to join Instagram groups! But you should not underestimate it.
Creating networks is what turns an Instagrammer into an influencer! Do you know an influencer who became an Influencer without building networks? I don't!
You Can Be Inspired By You Fellow Pod-Members
While engaging with accounts that have the same niche as yours, you can learn from them. 
You Don't Need To Fake Your Interest
When you like the posts of the participants, it is more likely to be genuine.
You Outsmart Instagram
There are two sides to that.
There is no drastic change due to a limited number of participants.

You all are in a related niche
So Instagram does not notice it.
There Are Even A Chance To Convert These Members
Just because they are in the niche, there is a better chance to convert them into followers, customers, etc.
Cons Of Exclusive Instagram Pods
I bet you can guess the first disadvantage!
The ER Might Not Increase Massively
Participants of exclusive groups are not as numerous as participants of broad Instagram groups. So chances are you do not end up on the explore page.
How Instagram Engagement Groups Bring Posts To The Explore Page?
Once many users engage an Instagram post, Instagram considers it as a good feed and your post appears on the explore page. If users of a certain niche engage a post, Instagram shows it to the target audience on the explore page.
That's how Instagram engagement groups bring posts to the explore page. But if the number of users is not considerable, there is little chance to go to the explore page.
Where Do Participants Of Instagram Pods Gather?
It is something the owners of these groups determine. Normally, they choose Facebook, Telegram, WhatsApp, Reddit, and Instagram group chat to which we say Instagram DM groups.
Do Instagram Pods Have Rules?
They normally do. Here are some of the common ones.
Avoid General Comments
In the comment section, you should not avoid general comments like heart emojis.
Drop In Your Round 
Earlier in this article, "Drop" and "Round" are explained.
Engage In The Round
You should engage in your round.
Follow-Based
You are supposed to follow the accounts you wanna engage with.
No Pleasurism!
Instagram DM groups are only to grow Instagram accounts.  Then find another Instagram group chat to find your friend or soulmate 😉
Word Limit
There is a word limit when it comes to leaving comments. For instance, your comments shouldn't be inferior to 5 words.
Remember that not all the mentioned rules apply in each Instagram group and there might be some other rules that have not occurred to me when writing this article.
What Are Cons Of Instagram Group Chats In General?
This article would have been purely commercial if I did not cover the cons of Instagram groups in general. It is quite fair for you to be given a chance to know the cons of Instagram pods before you subscribe to one. Then you decide for yourself if you wanna join Instagram groups after all.
Instagram Group Chats Can Be Time Consuming
The more participants Instagram groups have, the better your results are, the more time you spend on them, on the other hand!
Finding good groups aside, it takes time to like and comment on other content.
Remember it is a two-sided road. If you don't reciprocate others' favor, you'll get kicked out most likely.
You Lose The Track Of Organic Growth
When using an Instagram group, you can not exclude the engagement rate you receive this way!
The Best Tool For Instagram Groups? AiGrow!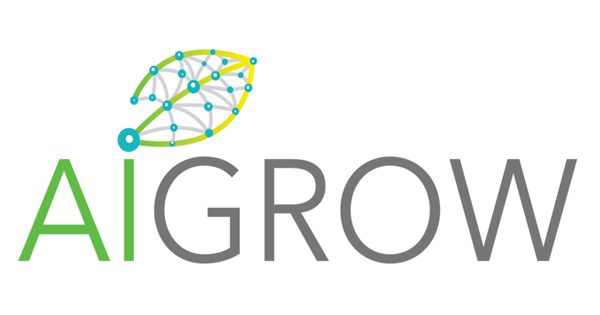 It is hard to find good Instagram pods especially if you are looking for something exclusive. They might not even let you in and if they do, it is hard to trust them with that. Why not grow on Instagram organically?  
AiGrow is a Canadian based company that has been helping Instagrammers for years. AiGrow only hires Instagram specialists who can help you increase your engagement rate manually without jeopardizing your Instagram account.
Instagram managers of AiGrow;
Guarantee to increase your followers to over 300 new, real, and active followers each month

Dedicate 60hrs to doing growth activities with your account to increase engagement rate

Grant you unlimited features of AiGrow including the link in bio tool, Instagram scheduler, and monitoring tool

Support you 24/7
To hire an Instagram manager or use Instagram tools at no cost, sign up for free in AiGrow. 
Before You Go
As I said, Instagram pods are not the magic yet the secret road to a "happily ever after" place where all the difficulties end! If you only rely on them, it won't end favorably!
Instead, you can follow the footsteps of Instagrammers and grow your followers and engagement rate organically.
AiGrow, after years of experience, gathered professional Instagram specialists who help you rocket your engagement rate, organically. 
You can sign up free.