Do you want to grow your Instagram followers organically? Are you looking for an easy way for people to find you on Instagram? Have you ever thought of using an Instagram nametag to grow your Instagram account faster?
Then you are reading the right article. Here, we will let you know about ways to find and customize your Instagram nametag so that you grow your followers quickly. 
What are Instagram Nametags?
To know how to use Instagram nametags to make it easy for people to find you on Instagram, first, you should know exactly what they are.
If you use Snapchat and Facebook Messenger, you should already be using snapcodes and Facebook Messenger codes. Instagram nametags are quite similar to them as well. Instagram nametags can be scanned and direct people to your Instagram profile. There, they can decide whether to follow you or not. 
What is the Use of Instagram Nametags if We can Tell Others Our Instagram Username?
Well, there is a high risk for saying your username only. The reason is that your username may be hard to remember, difficult to spell, or it may contain characters, underscores, dots, abbreviations, etc., that differentiate you from another similar account. So, if you do not want to lose likely followers, it is better to use Instagram nametag. 
So, what Instagram nametag does is allow users to scan your code as quickly as possible without having to type anything and see your profile. 
How to Use an Instagram Nametag and Grow Faster on Instagram
There are ways to grow your Instagram followers if you want to use AI tools such as AiGrow. AiGrow allows you to choose plans based on your budget and grow your followers organically.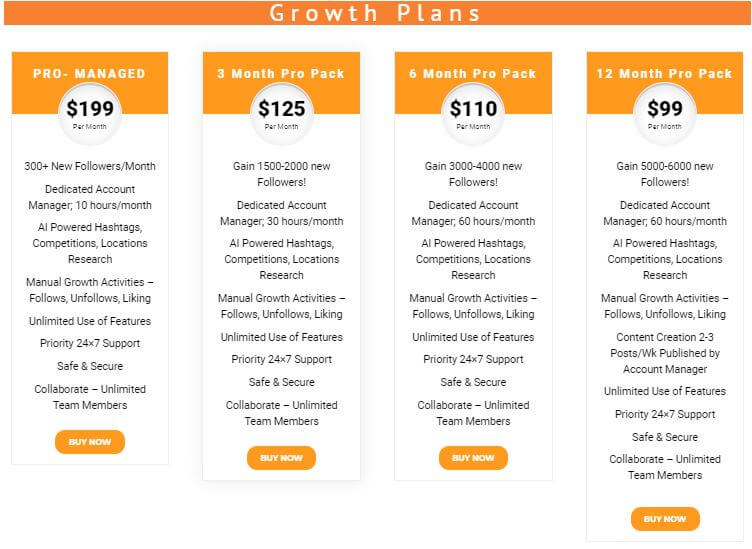 Another way is to use safe Instagram growth hacking apps in 2021. If you are looking for a free option, you can use Instagram nametags. So, let's keep track of time and get started on using an Instagram nametag if you want to grow quickly on Instagram.
1. Scan an Instagram Nametag
Scanning an Instagram nametag is possible in two ways.
Firstly, you should go to your Instagram profile and tap on the three-line icon on the top-right section. Then, choose the 'QR Code' tab among the options that appear. Then, you will see your QR  Code, and you can share it through other social media and messaging platforms.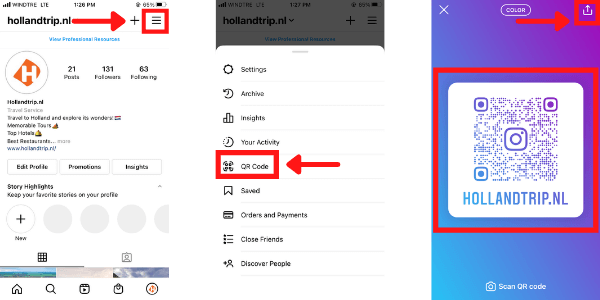 Secondly, you can open your Instagram story and scan the Instagram nametag. For scanning, you need to press and hold the screen in story mode. Then, you will find the account immediately: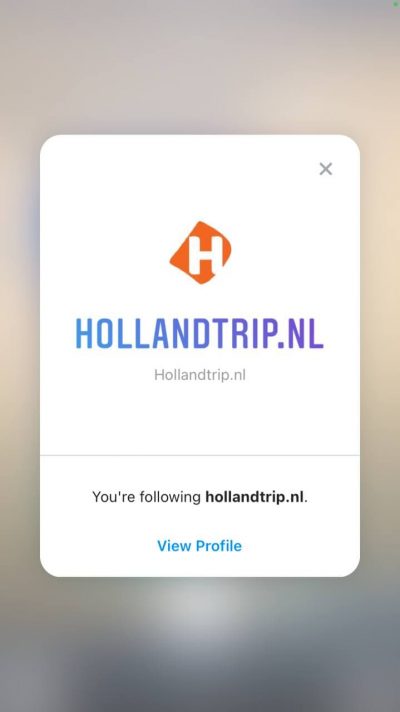 As you see in the screenshot above, you have the option of viewing the profile right after scanning. You can see whether you like to follow the account or not. If you are not already following the account, you will see an option that makes it possible for you to follow the account. And, just like the screenshot, if you are already following the account, you will see the notice: 'You're following XXX.'
2. Customize Your Nametag
Regardless of the type of your Instagram account or the number of your followers, you can use the nametag feature of Instagram. 
You can customize your Instagram nametag in a way that suits your business brand or your own preferences. Use the options available and edit your nametag in a way that you like. Be as creative as you can to create the best Instagram nametag for your account.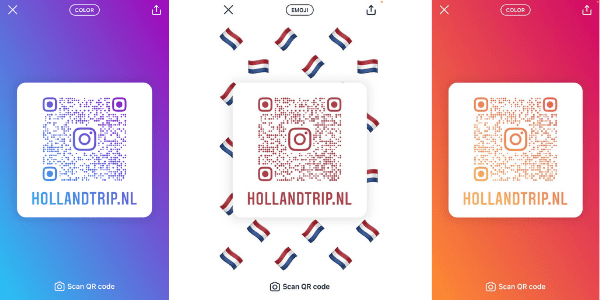 How to Share Your Instagram Nametag for Faster Growth on Instagram
Here are the ways through which you can share your Instagram nametag:
1. Display Your Nametag in Your Store
If you have a physical shop or store, you can print your Instagram nametag on business cards or boxes and put it on display. So, instead of typing your username, your customers can easily scan your nametag and see your profile. 
The good advantage of doing this is that the customers are already there in your shop and are already communicating with you. So, perhaps they really like to follow you on Instagram too. 
2. Distribute Your Nametag at Events
If your business marketing strategy includes organizing events or expos for your customers, you can print your Instagram nametag and put it in the packages that you give your participants. When you have just promoted your business at your event, people are somewhere close to the end of the conversion funnel. So, it is the best time to share your Instagram nametag with them and make them want to become a follower. 
Your Instagram business card is much more valuable than your normal business card. The reason is that a business card may get lost or end up in a trash can while your Instagram business card or nametag print will transfer your participants to your Instagram account as followers.
One awesome way to promote your Instagram account is to put your Instagram nametag image as your smartphone's lock screen. So, if you take part in many events, you can connect to those interested and show it on your screen to scan it and see your Instagram profile. It is also likely that they follow you to get a good first impression from you and your Instagram account. 
3. Cross-Promote Your Nametag
Use your other social media platforms to promote your Instagram nametag and grow your brand. Share a photo of your nametag and ask your followers on the other social media to follow you on Instagram. By giving your followers an incentive, you can encourage them to follow your Instagram account. For instance, you can run a contest or giveaway and set following you on Instagram as a condition for taking part. 
Conclusion
Using Instagram nametags, you can let others quickly find you on Instagram and follow you. This feature allows you to easily tell others about your Instagram account and ask them to see your profile. So, create your nametag and share it with others using the easy and quick steps mentioned above.