Instagram is normally a phone-based application. It's not technically designed for you to use from the computer.
When you go to Instagram on your computer and log into your account, you can really only scroll through your newsfeed check your notifications.
Fortunately, the right Instagram online viewer will provide a much more productive Instagram experience in the case that you're working from a computer most of the day.
Need help choosing an Instagram online viewer? Here are 5 options to choose from:

AiGrow has come up with a Google Chrome Extension that provides an Instagram experience nearly identical to Instagram on your mobile.
It lets you upload photos straight from your desktop in exactly the same manner you would find on Instagram mobile. Then, you can add filters, captions, hashtags, a location, and then click post. You can even download photos and videos and re-share them from right within the app.
As for security, it uses a direct connection to Instagram to protect your account and keep your login details secure.
Ingram.life

One popular website is Ingram.life. On the first page, you see popular accounts and popular posts. You can go through and view IG accounts.  If you want to access your account, you have the chance.
Picdeer


Picdeer is another cool website to sneak to Instagram. You can search profiles and view them accordingly with some interesting details, for example, popular hashtags. You can also log into your account.
Gramblr

Gramblr is a free Instagram app which connects you into the Instagram directly.  This app can be a useful way to upload new photos and videos from your desktop. It can help you to grow your account with some tools too.
Deskgram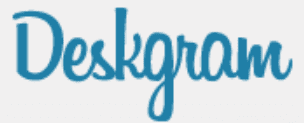 Deskgram is a desktop app which allows you to post, comment, like, and browse your feed from PC.
You can upload photos for free, although there is a price of $2.99 monthly for uploading video.
—
Know of another Instagram online viewer not explored above? Please share in the comments below!
In the meantime, we suggest you checkout AiGrow's Instagram online viewer.
It's free, you can get it up and running in under a minute, and it provides nearly every feature you would ever need from an Instagram online viewer.