An Instagram profile is the first thing that the audience will check to decide to follow or not follow you. Moreover, it is the only place that users can add clickable links to their Instagram page. Indeed, your website's Instagram profile link is a URL like a call-to-action button for the customer. It invites your audience to visit your website and check out your products. That's why it matters to every Instagram marketer to add links to their profile.
Here you will study the ultimate guide on choosing the best link to share in your Instagram profile.
So, stay tuned.
You May Like:
What Is the Use of Adding Your Website Link?
If you have a website, it is a great idea to directly share the homepage or product pages. When you add your website URL to your Instagram profile link, your clients and followers can easily reach the information and product they need. In this case, they feel more comfortable checking the prices and precise details on any product. Therefore, it will raise the time they spend on your Instagram and boost your visibility on the platform and increase the engagement rate.
On the other hand, it will build brand trust among the users and convince them to buy from your website. Consequently, you will drive more sales only by adding a single Instagram Link to your page.
How to Add Instagram Profile Link?
Keep in mind that you can only add a link to your profile on business accounts. Therefore, if your account is general, change it to business. 
Now, to add a website link to your Instagram profile, go through the following steps:
Open your Instagram app.

Select the " Edit Profile" 

Tap on the "Website" section and type the URL of the website you want to link to your profile.

Then, select "Done."
To clarify the essence of applying the Instagram profile link, I'll share a model with you.
A Good Model 
I bring you the case of Chiara Ferragni's Instagram profile link to her website. As you know, she owns one of the most followed fashion Instagram accounts. That is I consider her an excellent choice to show you. 
Indeed, she owns at least 5 Instagram accounts, that 3 of them are official.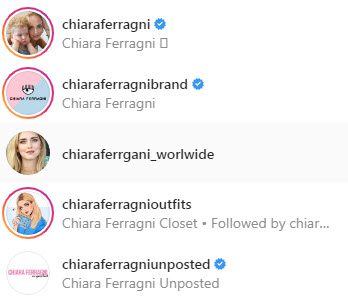 Firstly, she has an Instagram page that shares her personal life. 
She adds a website link to her Instagram profile. The URL belongs to her brand collection, so everyone interested in her lifestyle and her children's outfit will directly go to her website and check for the products.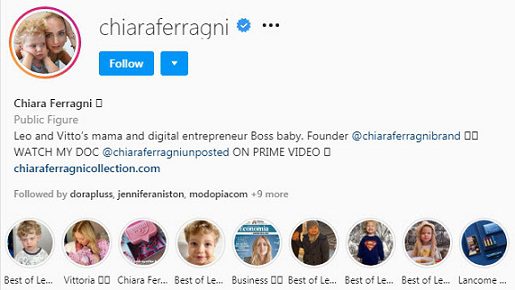 She has some of the product photos as the content on her professional page and applied her website as an Instagram profile link.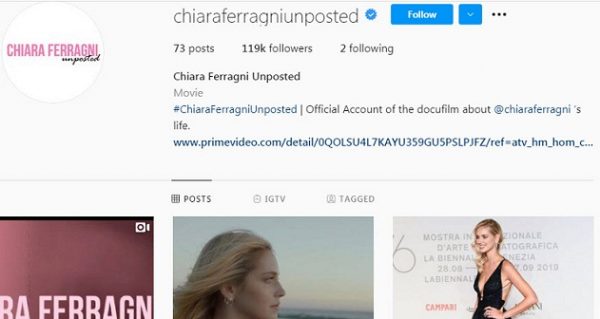 As you see, she has added different website links to different profiles!
Maybe she is one of the top 5 mom Influencers on Instagram in 2021 because you can find her everywhere, from Italy to Mexico.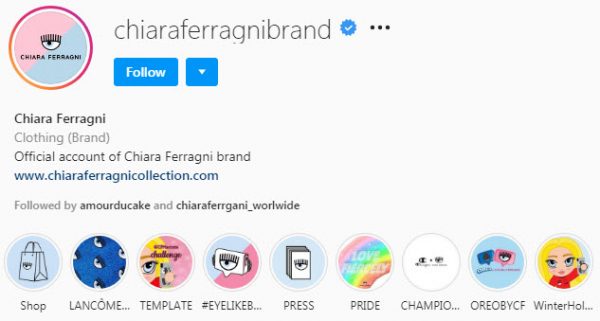 It is a great method to link your website to your Instagram. However, it may not be the best practice, and something is missing! You may have several followers in other social media that you wish to connect them here!
Since the Instagram profile character limit is 150 characters, you can not add multiple product page links to your profile.
It is also impossible to attach posts, and stories link or create a landing page for Instagram may not be a good option. 
However, there is an excellent solution you can make the most of! Using MyURLs.bio, you can add multiple links, buttons, and more to your Instagram profile for free!
Add Multiple Links to Instagram Profile with MyURLs.Bio
MyURLs.Bio is the best Instagram link-to-profile tool for e-commerce businesses. This app lets you prioritize the links in your profile using different buttons, shapes, and colors. Also, you can customize the background image and theme and social media links with thumbnails.
The fantastic news is that using MyURLs.Bio not only can you add your website link to your profile, but it also provides you a feature to put all your social media links in your Instagram profile.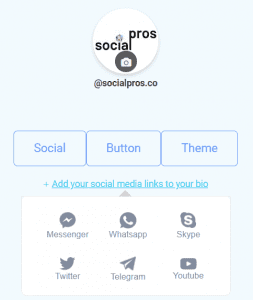 The only thing you need to do is sign up for free and cash in on the various features of MyURLs.Bio tool. Then you don't have to choose the best link to share in your Instagram profile as you can add them all.
Moreover, having MyURLs.Bio tool you won't face Instagram link in bio not working anymore. 
FAQs about Instagram Profile Link
Presently, you have detailed information about adding Instagram Link to Profile. Here are some common questions and answers that you may have in your mind.
1. What is a website in Instagram profile?
Everyone who has an Instagram account has an Instagram web profile link. Therefore, you can get to your web profile by going to instagram.com and login into your account. Also, you can find your web profile by logging in through the Instagram homepage.
2. How Do I Get a URL Link (URL) to a Photo or Video on Instagram?
If your account is private, you can't get a link to any of their posts.
To get a link to a post:
Tap above the post.

Select Copy Link.
3. How to Get an Instagram Link to a Post from the Web?
Open your web browser.

Go to instagram.com

Login to Your Account.

Click the post you wish to copy the link.

In the URL bar at the top of your browser, select and copy the link.
Final Thoughts
By adding your website's link to your Instagram profile, you can engage and keep in touch with your audience even more. Nevertheless, using bio tools like MyURLs.Bio, you will beat Instagram limits and maximize your engagement, efficiency, and productivity as well.