In this article, law and Instagram are about to merge! Because I wanna answer whether or not it is legal to use Onlypult?
As you know, Onlypult is a social media management tool, but since the main focus of this website is on Instagram. So, I stick to that!
Is It Legal To Use Onlypult As An Instagram Management Service?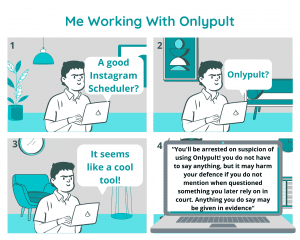 To see whether or not Onlypult is legal to use, 2 aspects need to be considered:
First, is the company registered legally?
Second, does the platform violate Instagram's terms of use?
In both regards, it seems there is no legal issue and Onlypult is absolutely legal to use!
Features Of Onlypult
Onlypult provides its users with almost every feature an Instagrammer needs when it comes to scheduling. Let's check them out!
Onlypult Is Compatible With Your Device
No matter what your device is. Onlypult is compatible with it. So nothing should concern you! You can even manage your account on PC!
Instagram Carousel
The Instagram carousel is not a problem on the Onlypult dashboard. You can post up to 10 photos, videos, photos & videos, and share on one post. And it is easy to work with! You can change the order easily as you see in this gif.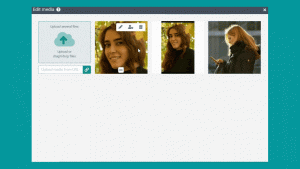 Hashtags
You can't find hashtags the trend hashtags to your niche in your dashboard, but you can divide a set of hashtags, name the category, and easily pick the ones you want and add them to the caption or your first comment.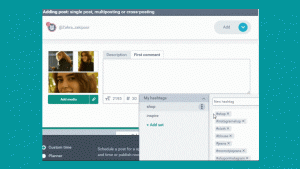 Schedule Stories And IGTV
Scheduling Instagram stories and IGTV is available on your Onlypult dashboard. I gotta say the feature of adding 10 hashtags on Instagram stories was not lost in our test.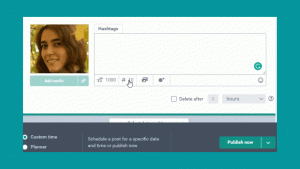 Rating Of Onlypult
4.4 stars out of 5. It seems as if it could please many of its users.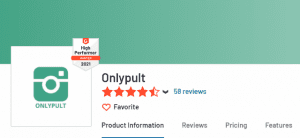 Plans and Price Of Onlypult
Plans and Price of Onlypult is as given below;
| | | | | | | | |
| --- | --- | --- | --- | --- | --- | --- | --- |
| Plans | Cost | Posts | Accounts | Manager | Tracking | Builder | Monitoring |
| Start | $13.50/month | Unlimited | 3 | 1 | 10 tracked users | 1 page | 300 mentions |
| SMM | $22.50/month | Unlimited | 7 | 2 | 15 tracked users | 1 page | 300 mentions |
| Agency | $44.10/month | Unlimited | 20 | 3 | 20 tracked users | 1 page | 300 mentions |
| Pro | $71.10/month | Unlimited | 40 | 5 | 30 tracked users | 1 page | 300 mentions |
You can pay annually. 
Onlypult Cons
Earlier in the introduction of this article, I said I went through some difficulties while writing this article. 
The fact is that Onlypult is not a perfect platform. Like any other platform, Onlypult has its flaws. Here I wanna mention some of the cons I faced!
Onlypult Comes With Poor UI Design
When signing up, it said, "Confirm Your Email". It is so typical of a platform. But soon after I did, this message popped up!

This is while I was connected. I was literally on my dashboard! No need to mention that I was not asked for my phone number!
Anyway, I was like "Alright! Let me try again just to get rid of this pop-up. But the process has led me to a page in which I had no choice other than deleting my account on Onlypult!!!
I refreshed the page and a pop-up showed up on the dashboard which revealed to me that probably it is quite a problem for every user!

I tried to do it without getting help from the Support Team because I wanted to be done with the sign-up process in the shortest time possible!
So I pressed send verification code, I was directed to a page saying "try in just a few hours later!"
No Hashtag Research On Dashboard
The other disadvantage of Onlypult is that you can't find hashtags on your dashboard.
Basic Analytics
As a platform that claims to be the first choice of influencers, things are more expected of it regarding analytics! Not that it doesn't have analytics, it is just so primitive!
Reviewing disadvantages led me to suggest an alternative!
A Good Alternative For Onlypult
AiShcedul has every feature of Onlypult. Other than features, AiSchedul owns new features that Onlypult doesn't. Let's see what they are, shall we?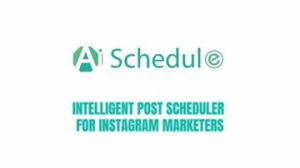 Advantages Of AiSchedul Over Onlypult
As I said, AiSchedul has some advantages over Onlypult that here I wanna name and explain each.
Social Calendar
AiSchedul has a feature named Social Calendar. This feature is for when you wanna celebrate special dates with your followers.
Social Calendar has prepared templates for each day. So all you need to do is to schedule and post them on your account to remain consistent and keep your account fresh!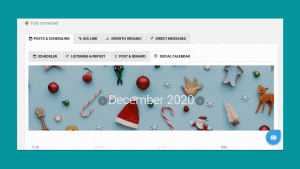 Repost
Repost is a feature that barely any tool has! With the repost feature you can;
Barrow posts of other users, schedule and publish as your post or story

Barrow stories of other users, schedule and publish as your post or story

Find viral content relating to your niche and share it on your account
With AiSchedul you can easily find viral content related to your niche and repost them as your feed for FREE.
Hashtags
While working with Onlypult, I notice that you can't search relatable hashtags to your niche. With AiSchedul, you do not have such a problem.
On your dashboard on AiSchedul, you can find the most related hashtags to your niche and publish them in the first comment. It is to take care of the aesthetic of your account.
 AiSchedul Analytics
Analytics of AiSchedul is precise and professional. Analyze your account quickly here.
Share On Your Story
While scheduling your feed, you can check the "share on story" box. It is used to increase reach to your post and level up your engagement rate.

Good UI
Signing up and working with AiSchedul is so easy! To sign up, you just need to enter your name, last name, email address, and password.
Does Onlypult Have Any Advantage Over AiSchedul?
Actually, it does! AiSchedul is an Instagram management tool. This is while Onlypult is a social media management tool and at the cost of $70.10 monthly, you can add up to 40 social media platforms on it to manage!
It is quite a good feature for influencers.
Bottom Line
The bottom line is that it is legal to use Onlypult, however, it has several disadvantages! AiSchedul is one of the best alternatives for Onlypult that not only has none of the disadvantages, but also comes with more features, and it is free!
So sign up, manage your account on it, and grow!