Are you wondering How to Reactivate Instagram Accounts?
Today, Instagram is the most popular social media platform. Millions of users scroll their Instagram to upload new posts or look for brands, new pictures, events, or products daily.
Being cut off from your mates and community is disappointing. Moreover, losing many pictures and videos would be devastating. Luckily, it's not that difficult to reactivate and take back your Instagram account in most cases. Therefore, if you decide to reactivate your Instagram account and come back on the platform, the service supports immediate reactivation, which would take only a few simple steps.
In this article, we'll help you through this process and guide you to get back your disabled or deleted Instagram account. 
Reasons that Disables Instagram Account
Instagram doesn't give specific guidance for what reasons accounts are not active, but it results from violating terms of use or community guidelines. Generally, repeat offenders and stuff like illegal activities, nudity, hate speech, graphic violence, and some Instagram bots are grounded, or action blocked. 
Reactivating your disabled Instagram accounts might need some days, but that's nothing in comparison to the months or years of pictures in your account!
How to Reactivate Instagram Accounts
When you receive the disabled account message, the first thing the app advises you is Learn More. It will lead you through reactivating your disabled Instagram account. However, there are some tricks that we'll offer shortly.
Go through the app commands, but remember you have to pass the appeal process to reactivate your Instagram account. Supposedly, the way it might have been disabled by mistake is if you apologized for breaking the rules and promised not to do it again.
Hence, you can submit appeals is the official contact page frequently until you get back your account. Carefully fill in the demanded fields and tap on Send to have your claim reviewed. Make sure you avoid apologizing as this indicates you were to blame. Occasionally, you might be asked to send a selfie as verification at some point in the process.
Reactivate Your Instagram Account
Instagram has the option to momentarily deactivate your account when you want to take a break from the platform. In this case, it is impossible to do it by the app only via a mobile or computer browser. Happily, it's effortless to get your deactivated Instagram account back. Just log back, and your account will be reactivated automatically. You might need to agree to any new terms and conditions since you left, depending on how long you have been away.
However, it will remove all of your previous content and seem that the account has been deleted altogether.
Can You Reactivate Your Deleted Instagram Account?
Unfortunately, If you have deleted your Instagram account, it is not possible to reactivate it. Consequently, it is essential to be very careful with sharing your login information with others, even family and friends.
Although you cannot reactivate a deleted Instagram account, any followers or images posted, or use the same username; you can make a new account using the same email address or phone number.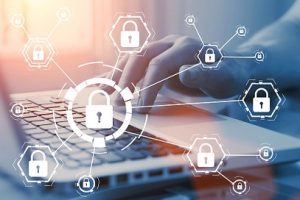 Prevention is better than cure! Therefore, to avoid your account getting disabled, you need to take control of your page. In this case, utilize a precise Instagram Management tool. It is helpful if you hire a powerful app that acts according to the Instagram algorithm and eases the process of posting your feeds.
AiGrow, the most powerful and secure Instagram management tool, provides you the best path to plan, grow your followers, boost engagement, and promote your business.
Final Words on How to Reactivate Instagram Accounts
Instagram is a competitive social media platform. As a result, you need to be precise to stick out to the platform and your audience. Although Instagram has provided ways to reactivate your account, disabling your account and losing followers contact might harm your business. Nevertheless, if you decide to take a break from Instagram, it is best you temporarily disable it rather than deleting it entirely. Because, unlike deleting an account, you could still retain all your pictures, likes and comments, conversations, and other private data inside the app.