Note: not interested in the details? Schedule Instagram stories for free.
Before you start scheduling your Instagram stories, let's talk about the benefits of using an Instagram scheduler.
Why you should schedule Instagram Stories
Posting Instagram Stories spontaneously has its place. But here are four quick reasons you need to schedule Instagram Stories ahead of time:
Saves time
Keeps you consistent
You can accurately post when your followers are online
You can make higher quality Stories
Scheduling Saves time
It may not seem like it, but spontaneously creating and posting new Instagram Stories every day takes a lot of time.
You have to stop what you're doing, capture whatever it is your posting, edit it, and then post it. Things like editing your Story to fit with your brand can make this process even longer.
This is especially true for business owners on Instagram who have a thousand other things to do.
By taking an hour on the weekend to create and schedule all of your Instagram Stories for the week, you can make Instagram Stories one less thing you have to worry about and free up time for other tasks.
Schedule ahead of time and stay consistent
We human beings are not perfect creatures. If you are posting day-by-day, things like a lack of motivation, time, or creativity during the week can result in missed posting days.
And according to CoSchedule, you want to be posting to Instagram at least once a day to generate the most engagement for your posts.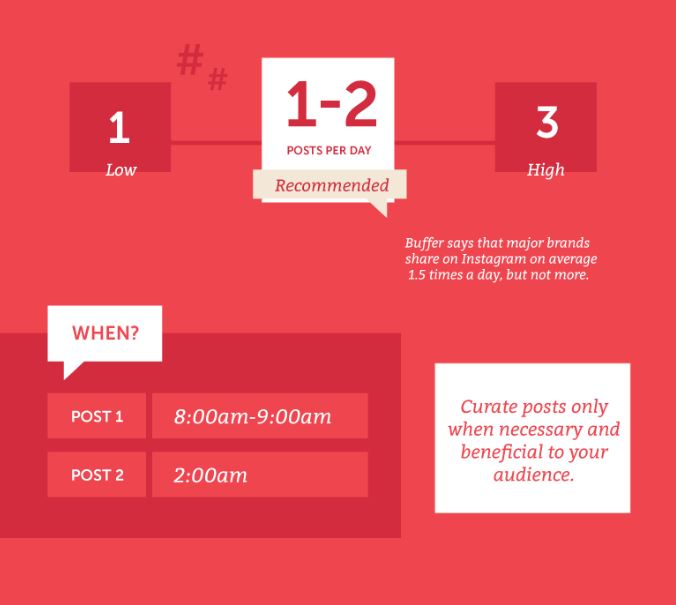 By creating your Instagram Stories in bulk and scheduling them ahead of time, you're much more likely to post every day than if you had to create and post a brand new Story every single day.
This is because once you have scheduled your Stories, you don't have to worry about them anymore. You can go about your business while your Stories are automatically posted every day.
Accurately post when your followers are online
If you're randomly posting Instagram Stories with no planning behind your strategy, you're likely not reaching as many of your followers as you could be.
Fortunately, Instagram makes it super easy to find out when the majority of your followers are online.
With Instagram Insights, a free analytics tool provided by Instagram to Instagram business accounts, you can see the days and times that your followers are most active on Instagram.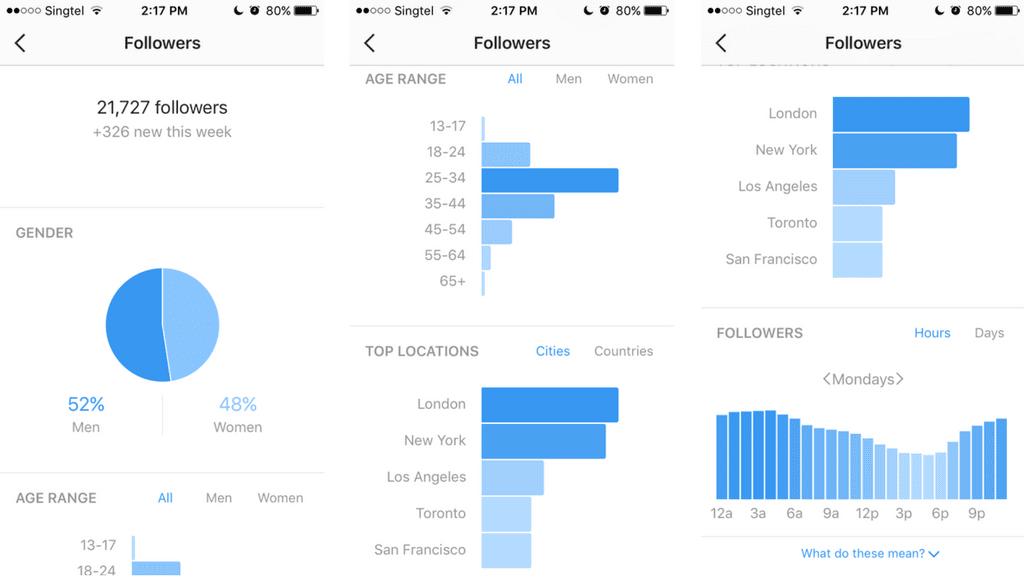 To make sure that as many of your followers see your Instagram Stories as possible, you need to post your Stories on the days and at times shown to you by Instagram Insights.
For example, if Insights displayed to you the same information shown in the screenshot above, you would want to be posting your Stories on Mondays between 1 AM and 4 AM and or between 9 PM and 11 PM.
And to make sure that you do post at these times, even if you aren't able to access your phone, you can use a scheduler like AiSchedul.
Keep in mind that to use Instagram Insights, you have to have an Instagram business account. The nice thing is that creating or switching to a business account is free and easy.
Follow these steps outlined by Instagram to switch/create an Instagram business account.
Make higher quality Stories
Imagine you are an author writing a new book.
You want to make sure that the reader feels like they are entering your world through your specific style of writing.
Instagram Stories are very similar.
This is especially true if you are trying to develop a specific brand on Instagram.
Your Stories should get to the point where people can recognize that it's your Story without even seeing who posted it.
Obviously, the content of your Stories is going to change with every upload. But the style of your Stories (colors, voice, text, filters, shapes, etc.) should be consistent and tell the story of your brand.
To do this, you need to plan.
When you take the time to schedule your Stories for days, weeks, or even months ahead, you can take the time to make sure that every single one of your posts speaks to your brand.
For example, if you are a business dropping a new clothing line next month, you can schedule Instagram Stories leading up to the release that teases more and more of what the release will contain.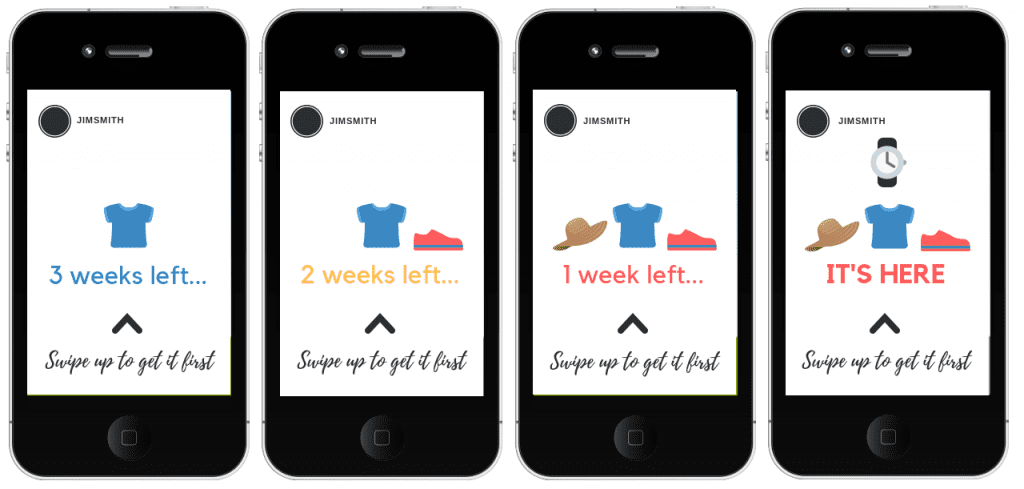 If someone were to watch all of the Stories one after the other, it could play like a movie trailer.
The music could become more intense every week; more articles of clothing could be shown in your Stories, etc..
For this to work, though, you need to plan each Instagram Story so that it connects to the Story before and the Story after.
While this is easy when you schedule your Stories in advance, it's much harder to do this when spontaneously posting Instagram Stories' day-by-day without an underlying strategy.
Now that you know why you should schedule Instagram Stories, learn how to actually do it below.
How to schedule Instagram Stories From any Devices
The good news is that you only need one tool to schedule Instagram Stories and it's completely free. To schedule stories:
Create a free account here, with your name and email address.
Login to your Instagram account(s) on your dashboard.
Manage Account >> Scheduler >> Schedule Story.
Upload your photo/gallery/video.
Edit and create your story using the built-in designer.
Select a time or select 'Post Immediately'.
Select 'schedule for deletion' if you want to delete your story earlier than 24 hours.
Press Schedule.
Sit back and relax!
Schedule Instagram Stories with AiSchedul: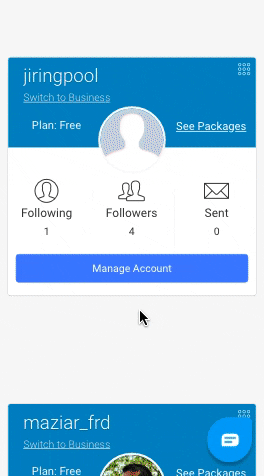 Step 1) Sign up for AiSchedul. It's completely free and takes 30 seconds.
Step 2) log in to your Instagram account in your dashboard.
Step 3) Click on "Manage Account" for your desired Instagram account (you can manage several IG accounts from a single dashboard)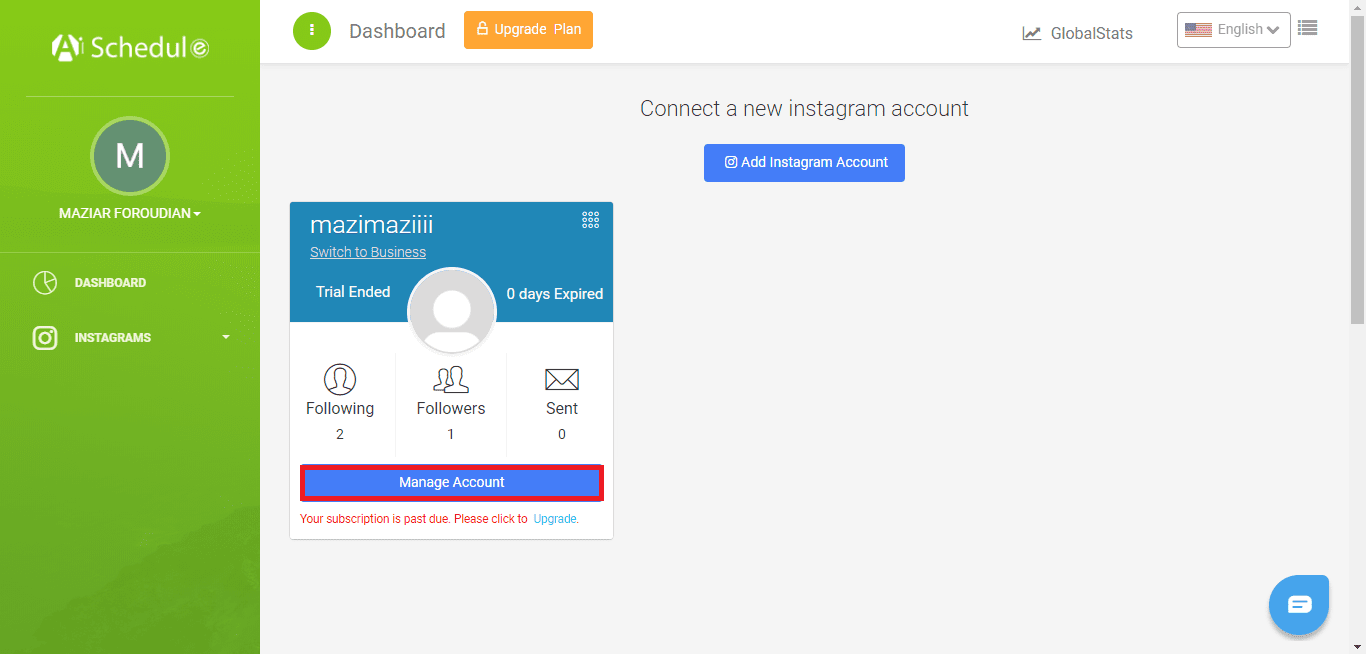 Step 4) Click "Schedule Story".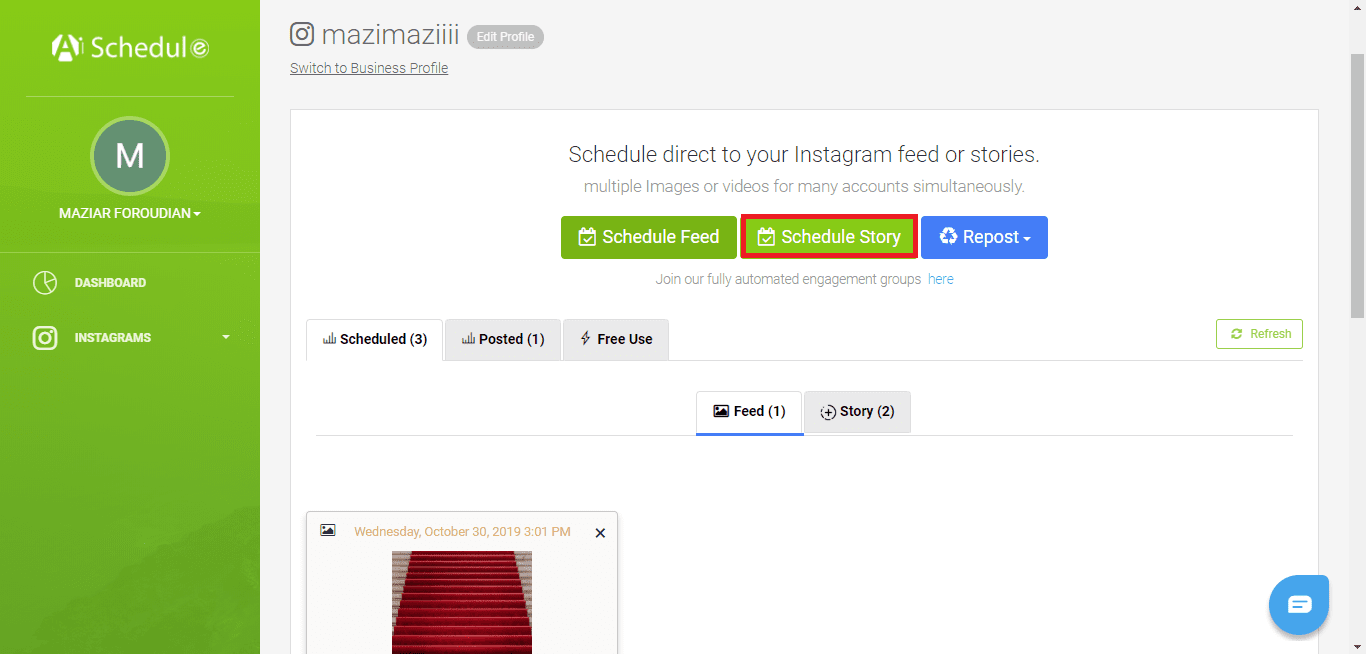 Step 5) Create your Story using the tool's built-in editor. Click the "+" sign to import your photo or video.
Step 6) Choose a date and time that you want your Story to be published and what Instagram accounts you want to post to (you can post the same Story to multiple accounts)

Step 7) Hit "Schedule" to finalize.
The built-in desktop editor allows you to use nearly all the features you would normally use when creating your Instagram Stories on your mobile.
Everything you can do with AiSchedul's Instagram Story scheduler
Tag someone in your Instagram Story
Tagging someone inside of AiSchedul's Instagram story scheduler is as easy as clicking on the "@Mentions" tab at the top of the scheduler, typing the name of the person you want to tag, and clicking on their name in the search results.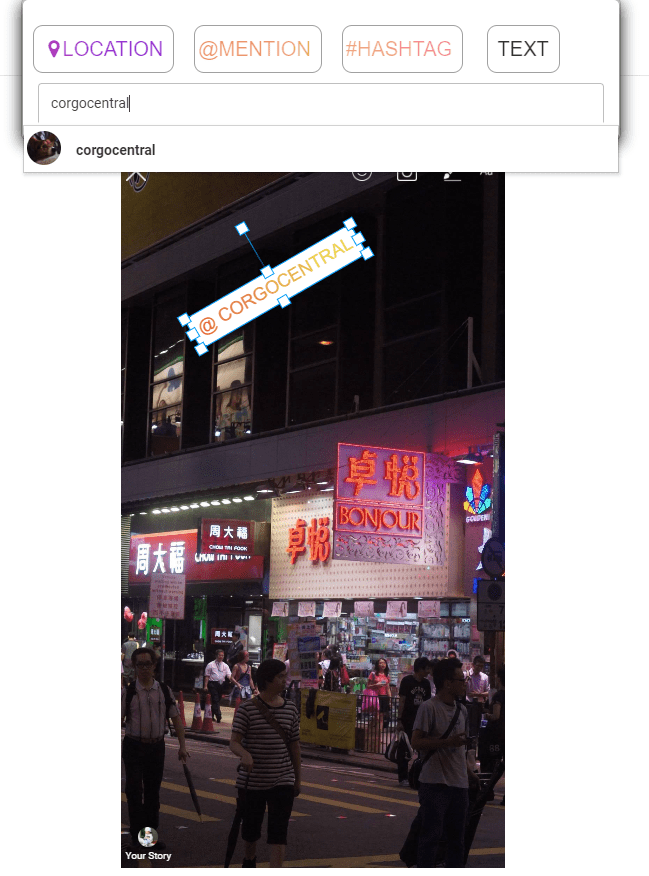 You can also tag multiple people in your Story using this method.
Draw on your Instagram Story
To draw on your Story with your mouse, simply click the paintbrush at the top right corner of the scheduler. From here, you can either click "Brush" or "Eraser."
To draw, click on "Brush," click and hold down your mouse over your image, and begin drawing.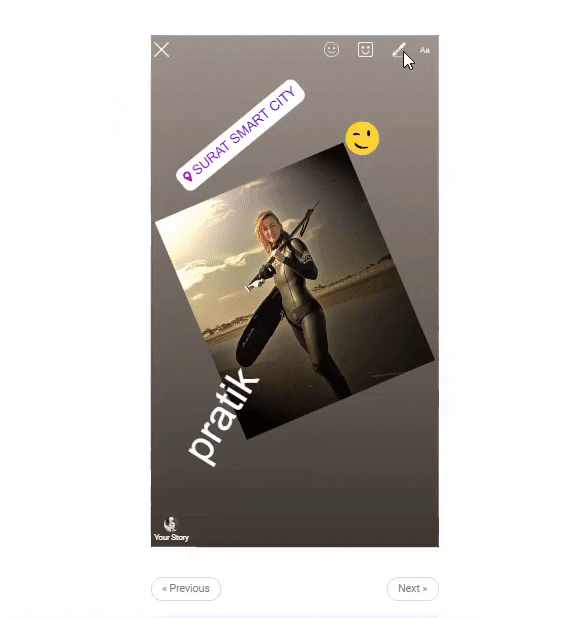 To erase, click on the paintbrush once again, select "Eraser," and click and hold down your mouse over the areas you want to erase.
Geotag your Instagram Story
Select the square smiley face in the top right corner of the scheduler.
Similarly to how you tag a person in your Story, you simply select the "Location" option at the top of the screen, search the location you want to tag your Story with and click the result.
You can then move the location tag around within your Story and place it where you want.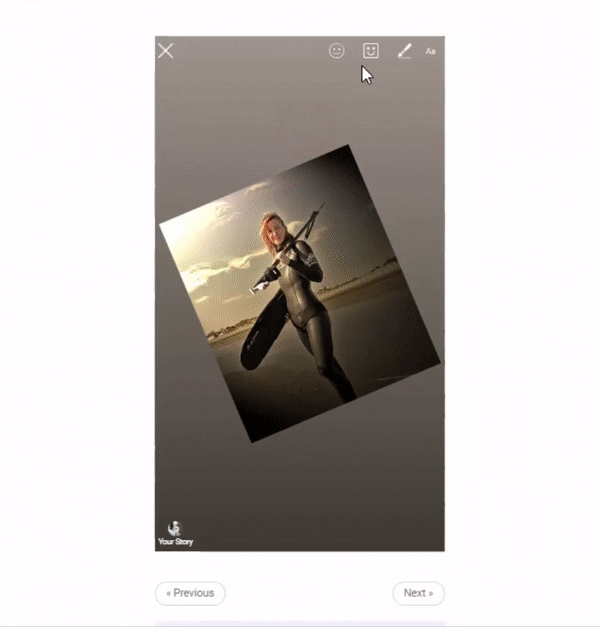 Add emojis and type onto your Instagram Story
Adding emojis to your Instagram Stories is as easy as clicking on the square smiley face in the top right corner of the scheduler and choosing your desired emojis.
Like any other element, you can then adjust the size and position of your emoji.
To add text to your Stories, click on the same square smiley face, choose "Text," write your message, and then size and place your text however you want.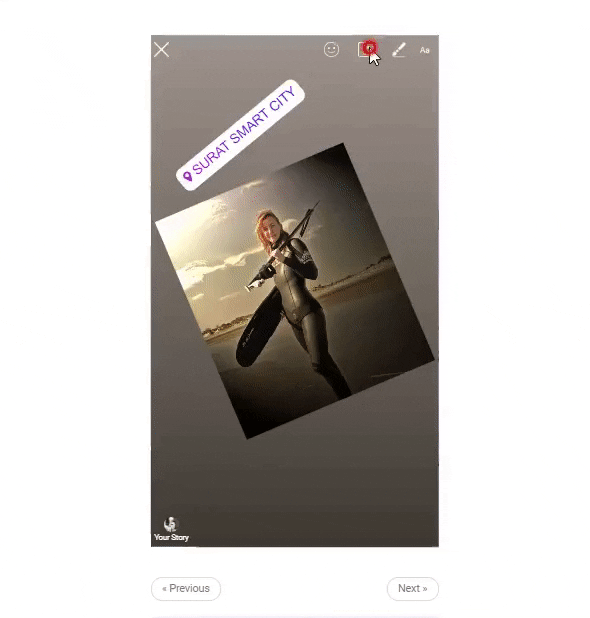 Change the background color of your Instagram Story
If the standard grey color isn't your thing, changing the background color of your Instagram Stories is a breeze.
Scroll down past your Story and click "Change background-color". From here, you can choose your desired color.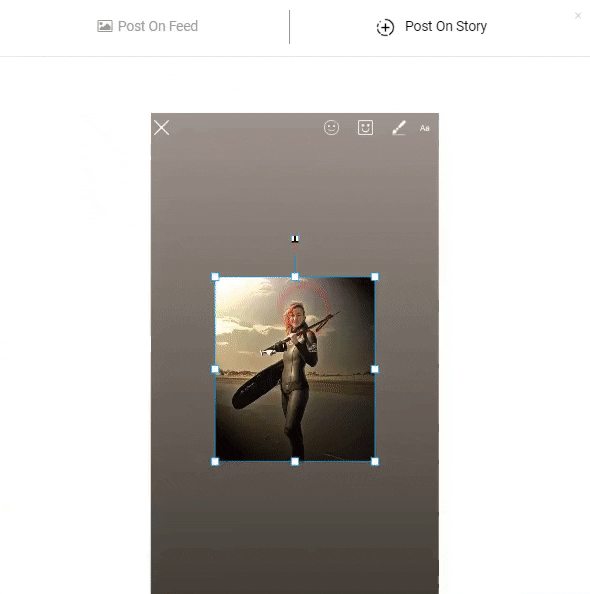 If you change your mind and want to go back to your original background color, just click "Keep Original."
Add a link to your Instagram Story
This feature is only available to verified Instagram business accounts with at least 10,000 followers.
If you fit these requirements, you can add a link to your Instagram Story by placing your desired link where it says "Add a URL or Link (optional)."
Add questions and polls to your Instagram Story
You will also be able to add questions and poll stickers to your Story from AiSchedul's Instagram Story scheduler.
With all the features out of the way, now it's worth explaining how to make the perfect Instagram Story.
Making the perfect Instagram Story
The perfect Instagram Story dimensions
Your Instagram Stories need to have an aspect ratio of 9:16.
For example, if the width of your photo is 900 px, then the height should be 1600 px to fit into an Instagram Story perfectly.
To keep things super simple and make sure your Instagram stories have the best possible quality, make them 1080 px by 1920 px. These dimensions guarantee that your Stories fit phone screens perfectly and are in full HD.
Fortunately, if you capture a vertical photo or video on your phone, you don't need to crop it. This is because your phone's camera already follows a 9:16 aspect ratio.
However, if you capture a horizontal photo or video, then you're going to need to crop it. If you don't, part of your photo or video is going to be cut off.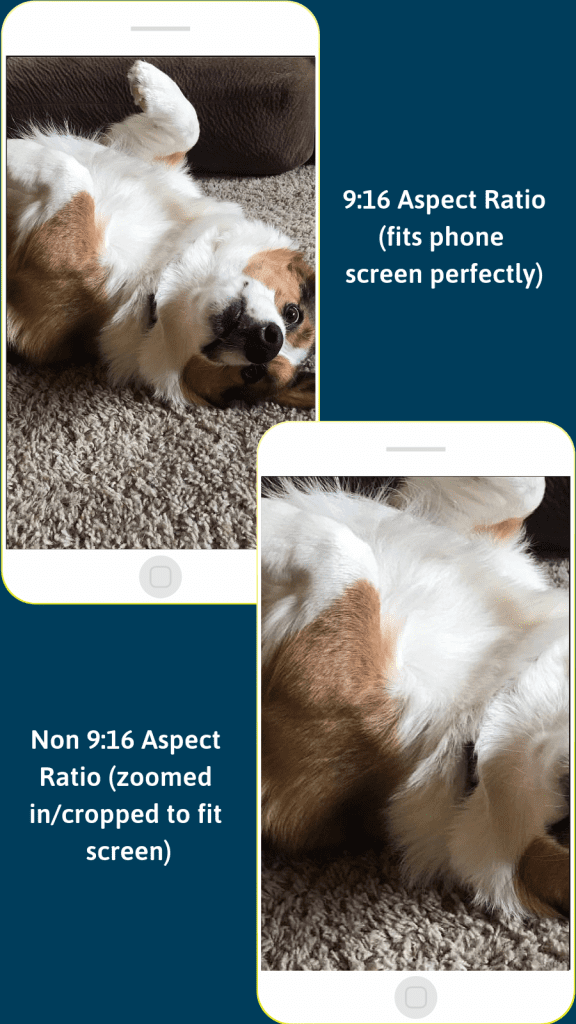 AiSchedul shows you how your photo or video will look on a phone so you can make adjustments as needed.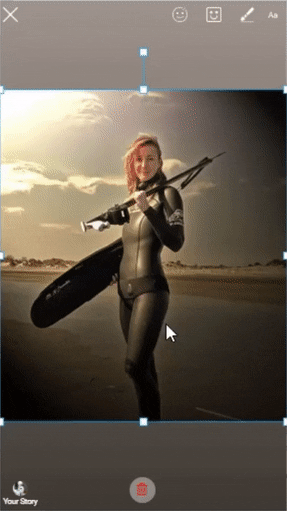 The perfect Instagram story video length
Your Instagram story can be 15 seconds long.
You can also schedule multiple Instagram Stories to make one seamless video.
You can take one long video, chop it up into 15-second long segments. And then schedule all of the segments to be posted one after the other with AiSchedul.

This way, when someone watches through all of your Stories, it will feel like they are just watching one long video.
If you don't feel like chopping up the videos yourself, you can use a tool like CutStory for Instagram Stories to cut up your videos for you.
Conclusion
Scheduling your Instagram Stories ahead of time saves you time, keeps you consistent, allows you to reach more followers, and improves the overall quality of your Stories.
Get all of these benefits by using a free Instagram Story scheduler like AiSchedul.
GET YOUR FREE SCHEDULER NOW
.
Do you any other ways to schedule Instagram stories? help us with your comments below