Want to know how to sell on Instagram with Etsy? Great! Lucky for you, with Instagram, it is much easier to showcase your handmade products on and sell with Etsy. More than 60% of people on Instagram stated that they find new products on Instagram. If you want to know how to link Etsy products to this platform and make a free shop on Instagram, read this article.
What is Etsy?
If you are an artist and create handmade artworks or any other items, you are probably familiar with Etsy. Etsy is an American online shop where many Etsy sellers put their handcrafted works like jewelry, clothes, home decoration items, and other crafted objects for sale. It is also possible to sell vintage objects that have more than twenty years old.
View this post on Instagram
How to Sell on Instagram with Etsy?
Surely, Instagram is one of the best platforms to promote and advertise products and services. A few years ago, Instagram introduced "Shoppable Products." This feature allows the users to see a price tag on the photo, tap on it, and buy the product by tapping on the "View on Website" button.
Here is an example of Etsy seller handmade items crafted and advertised on Instagram:
To use this feature, you should have a qualified physical item to sell, an Instagram business account, and a Facebook catalog. But this might be a little time-consuming and unnecessary for Etsy sellers, as they have already created their catalog on their Etsy shop. So, how to connect Instagram and Etsy? Luckily, there is a much easier way to do it: Use AiSchedule to link Etsy shop to Instagram.
Sell Etsy Items on Instagram with AiSchedul

With AiSchdul you can add shop links to your Instagram posts, stories, and bio sell directly from Instagram with your Etsy shop.
How to add Etsy link to Instagram post?
Using a tool like AiSchedul, not only is it possible to add multiple clickable links to the Instagram bio but also you can add a link to each post!
To use this incredible feature and see how to sell on Instagram with Etsy more efficiently, create an account on AiSchedul. Then add your Instagram account on which you want to promote and sell your Etsy products.
Tip: If you want your customers to find you on Instagram more easily, it is a good idea to pick the same name and profile picture that you use on Etsy for your Instagram.
After adding your account, go to the dashboard and click on "Manage Account" and then "BIO LINK" tab. In this part, you can do various things with your Instagram bio and also each post.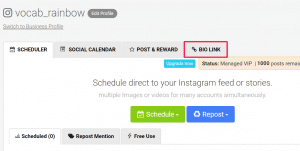 To start, you can add your Etsy shop URL to the bio. Scroll down and click on the little plus.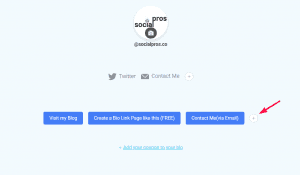 Here, you can add any URL to your Instagram bio. You can name the new button "My Etsy Shop", for example.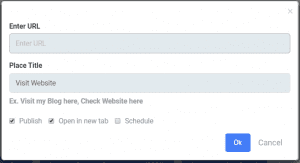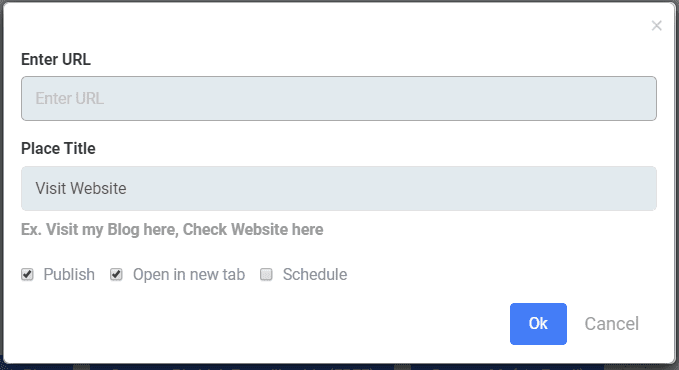 Want to take a shortcut and see the tutorial video for AiChedul link bio? Here you go:
How to tag Etsy products on Instagram?
Using AiSchedul, it is even possible to tag each Etsy product and add a unique ULR to each post as well. To do this, on the "BIO LINK" tab, scroll down further to see your latest Instagram feed posts. Click on each one you like, and you can see that it is possible to enter a URL address to that post.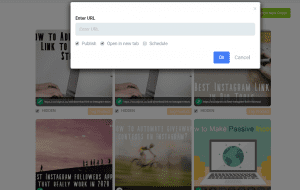 To tag Etsy products on Instagram, simply click on the button under each post. In this part, you can add the product name and its unique URL on Etsy. Isn't it great?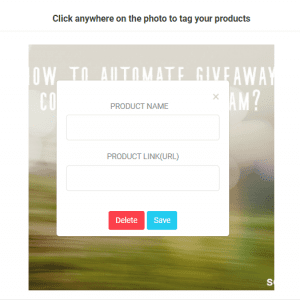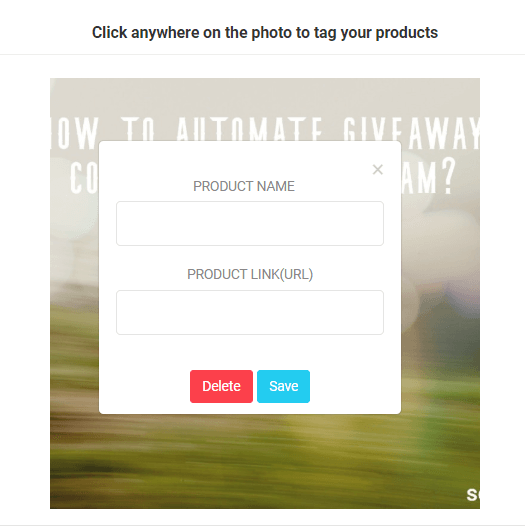 How to add Etsy link to Instagram story?
Did you know you can add Instagram add slide up links to your story even if you don't have 10k followers? With AiSchedul, you have this excellent opportunity to add your Etsy shop link to the Instagram story. Many Instagrammers believe that stories so far are the best Instagram feature to increase engagement.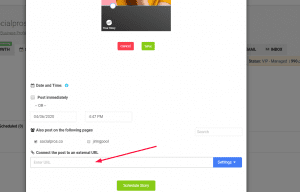 AiSchedul scheduler link makes it possible for Etsy sellers to add a link to their promotional stories. To use this feature, on your AiSchedul account, go on the "SCHEDULER" tab and start scheduling a story.
As you can see, before publishing or scheduling the story, you can add a URL to your story. This is a great way to increase your Etsy shop visitors.
Other ways to help
Sell on Instagram with Etsy
Besides adding URL to your Instagram bio, feed posts, and stories, other techniques can help you know how to sell on Instagram with Etsy. Here are some of these ways:
Use high-quality photos
A high-quality and appealing picture of your product can significantly affect its attractiveness. After all, a product cannot sell itself without any marketing effort! Make sure that you put aside enough time and use suitable effects that make your product even more shoppable.  
Persuasive captions
Make sure you write a catchy caption. Try to introduce your Etsy product as clearly as possible. But make your audience stay interested by not mentioning all the information like the price so that they check your Etsy page out of curiosity.  
Use hashtags
To make it easier for your potential Etsy customers to find you on Instagram, try to use hashtags like #etsy, #etsyseller, and the combination of your profile name on Etsy shop + the name "Etsy."
Final words on how to sell on Instagram with Etsy
With more than one billion active monthly users, Instagram can be a perfect place for solo artists on Etsy who want to showcase and sell their products on the platform. So, use AiSchedul and make the most of Instagram features to sell your product in a better and faster way.