Tailwind is one of the best social media platforms to grow. Tailwind is mostly famous for its Pinterest scheduler tool but here we wanna see if it is the best Instagram scheduler for you or are there better alternatives.
So without evading the issue, I jump in to check it out! Read on!
Features Of Tailwind
To see how good a tool is, you should check its features. Tailwind is no exception!
Prewritten Classes
While scheduling your feed, you can use prewritten classes that enable you to classify your Instagram content and publish your content in its defined day. No matter what your niche is! Tailwind with its categories helps you to cover as many topics as you want!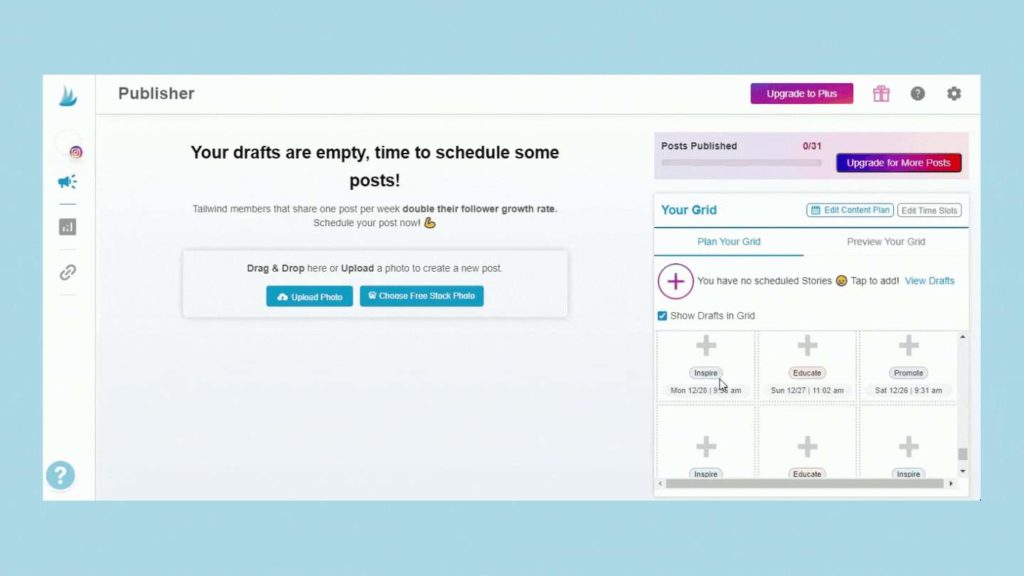 Schedule Instagram Stories
Not all Instagram schedulers have this feature but with this scheduler, you can also schedule your Instagram stories.
Instagram Insight
In case you have switched your Instagram account to a business account, you can see Instagram insight into your dashboard.
Hashtag Research
While creating your feed, you can find the most relatable hashtags on your dashboard.
Rating
4.1 out of 5.

Pros Of Tailwind
It has

a free trial

and no credit card is required

Perfect UI

The app is compatible with Android and iOS ( Since I am an Android user, I go with this one)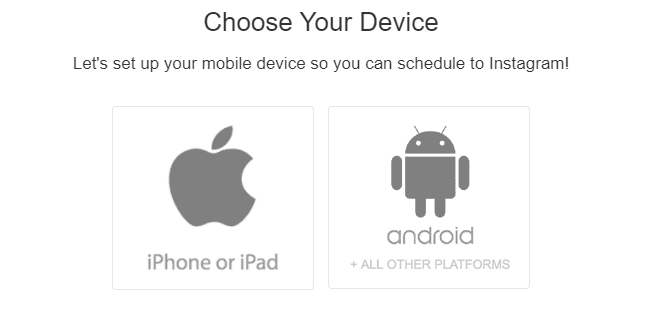 It also enables you to manage your Instagram account on PC
Cons Of Tailwind
I was not able to manage my Instagram account on PC unless I install the app on my cellphone! I guess I'm not the only one who does not like such attitudes!

While signing up, I was asked to personalize my scheduler which was so cool. But there was something wrong! My followers usually are active around 10 PM to 1 AM, and there was no way to define that!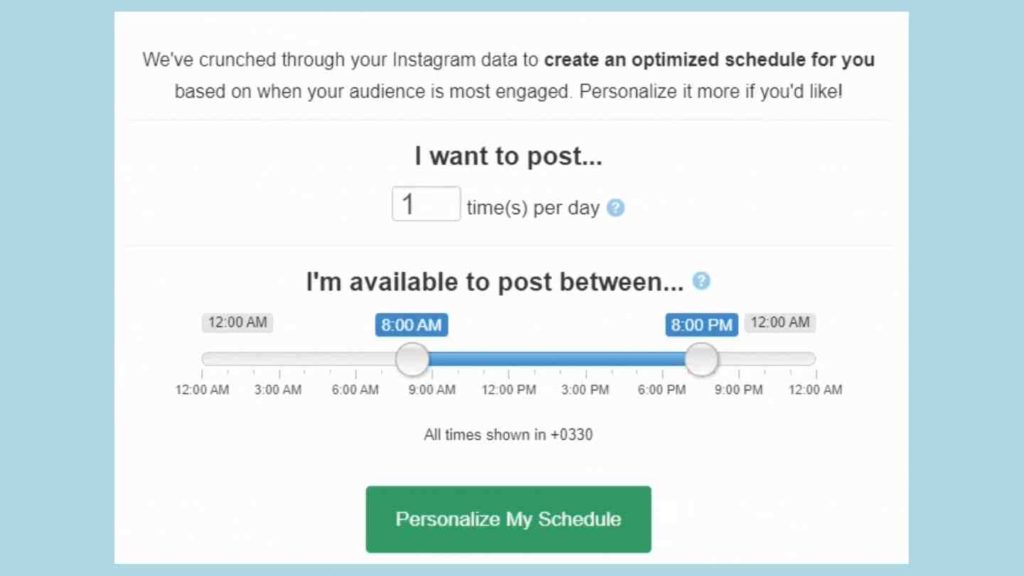 How To Sign Up?
Sign up for a

free trial

Define what do you Instagram for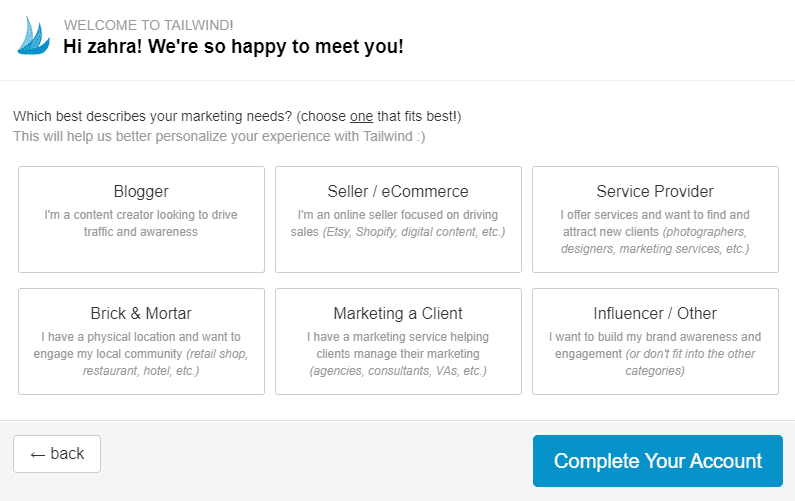 Install the app on your smartphone

Connect your Instagram account to Tailwind
As I said, Tailwind is one of the best social media platforms but it does not meet every need of users! That is why here I came up with two free alternatives for that!
Free Alternatives For Tailwind
There are two Free alternatives for Tailwind that are competing with it so well!
AiSchedul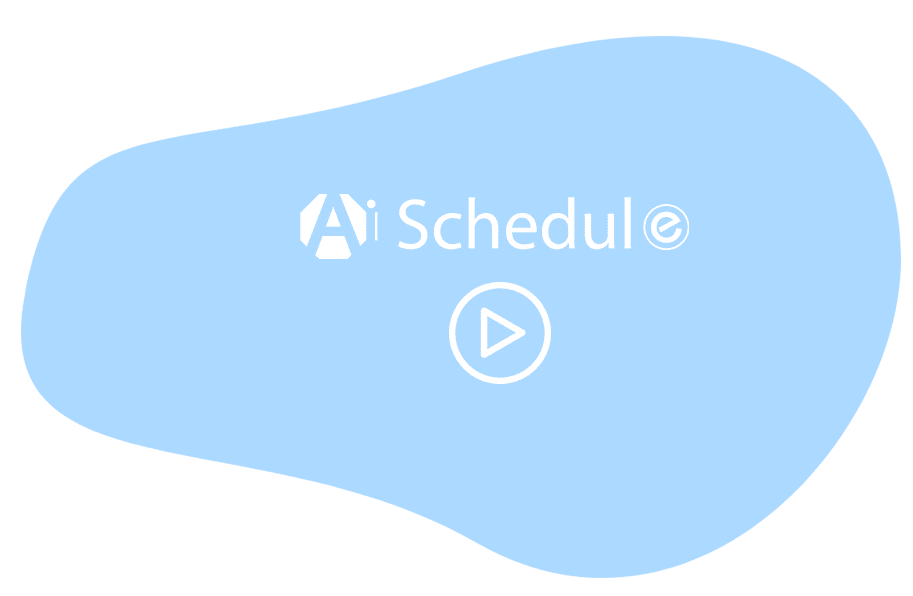 AiSchedul is an all-in-one Instagram management tool and the first alternative. It covered all features of Tailwind and came up with some more.
Curious? Read below!
Features Of AiSchedul
AiSchedul is a handful of features. Once you click "Manage Account", you see everything you need to manage your Instagram account;
Scheduler

Bio link

Organic growth

DM manager and automator_

Sign up free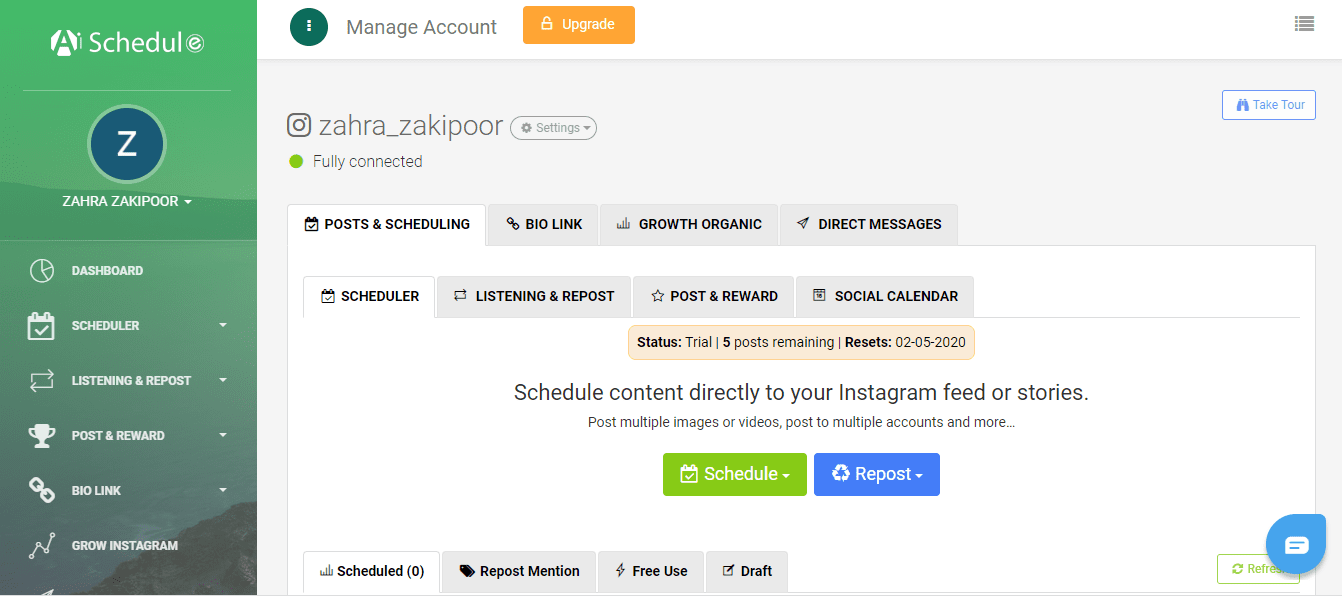 Here we only focus on its scheduler.
Post Scheduler
While scheduling you can drag and drop up to 10 feed, find the best hashtags, share on the story as well on the scheduled time.
Before you schedule it, you can define a link to that.
Schedule Instagram Stories
Like Tailwind, you can schedule your Instagram stories. You can even add links to your Instagram stories without having 10K followers!
Advantages Of AiSchedul Over Tailwind
You might say Tailwind is so good itself. So why would I look for an alternative? Well, AiSchedul has several advantages over Tailwind
Schedule To Delete
Schedule to delete is a feature that Tailwind lacks. This feature is used when a post works for a short period of time like giveaway posts. While scheduling, you can schedule your posts to get deleted even before your post is live!

Schedule To Repost
Instagram does not allow you to repost other users' content. But with AiSchedul, you can barrow feeds of other users.
AiSchedul notifies you if someone mentions you on a post or story and allows you to schedule to repost them

AiSchedul allows you to see viral content relating to your niche through hashtag research. You can choose whichever you want and schedule it to repost on your feed.

You can barrow Instagram stories of other users and repost them on your feed!
Social Calendar
AiSchedul has some prepared templates regarding special dates. So if you are short on content, you can always refer to your calendar on AiSchedul to keep your Instagram account fresh.
You know that aesthetic is so important when it comes to Instagram, so does AiSchedul! AiSchedul took care of your Instagram aesthetic by publishing 30 hashtags in the first comment.
Advantage Of Tailwind Over AiSchedul
Unlike Tailwind, AiSchedul does not have a scheduler for other social media platforms.
Instagram Creator Studio
Instagram creator studio is another rival that has been competing with Tailwind so well. Instagram creator studio is a new platform that was launched shortly after Facebook creator studio.
Features of Instagram Creator Studio
Instagram creator studio has many features like DM management, shopping posts, etc. But since the article's topic is related to Instagram schedulers, I stick to that.
Instagram Insight
It provides you with data that you can see on Instagram insight. It is used to help you schedule your posts for when your followers are around. (To do so, you need to switch to an Instagram business account)
Schedule IGTV Videos
Scheduling IGTV videos on Instagram is possible for you if you are a user of Instagram creator studio.
Advantage Of Instagram Creator Studio Over Tailwind
Although Tailwind is famous for its perfect UI, Instagram creator studio has better UI and UX than Tailwind!
Is Tailwind The Best Instagram Scheduler?
No one denies that Tailwind is one of the best Instagram schedulers. However, it has so many rivals who are competing with Tailwind closely! And they are FREE!
One of these components is AiSchedul that does not have the reputation that Tailwind has but covered all its features.
AiSchedul is an all-in-one Instagram growth and management tool with several advantages over Tailwind which provides you with its services for free.