Once I searched for 'the best songs of Julio Iglesias' on YouTube and enjoyed watching the mixed video clip. Then, the other day I opened my YouTube music app and noticed loads of Latin music, including various songs of Julio Iglesias. It was like I'm in heaven! Also, when we shop an item on a shopping website like Amazon, they later suggest to us many types of that item on our email and the next visit. Have you ever had the same experience? Of course, you have, and this is what marketers call behavioral marketing strategy. 
Here, we'll review what behavioral marketing is and why it could make a practical difference for your business. So you can decide if this method is suitable for your marketing objectives or not. 
So let's dive in.
What Is Behavioral Marketing
Behavioral marketing is a reliable method of assembling data on customer behavior to divide and target audiences in a needle-like fashion. Indeed, behavior-based marketing is the process by which businesses target their audiences based on their behavior, favorites, location, and other factors. Companies perform this method using web analytics, cookies, search history, and additional insights. 
Therefore, if you are a manager or digital marketer, by correctly segmenting your visitors based on their particular behaviors or profiles, you can build genuinely relevant content and offers instead of sending a message to all customers generally.
Still, you may consider:
What Is Behavioral Targeting
Behavioral targeting is an advertising tactic that employs the data collected from users' behavior on the web to display relevant ads to them. 
To clarify, in behavioral marketing, companies set some software and bots to monitor every single step you take on social media. They collect all data, including:
The terms you search

The pages you visit

Every single purchase

The time you spend on a website 

All the links and ads you click
You may have noticed cookies come up as soon as you enter a website. So as a user, if you accept the cookies following you, you will let them collect every single movement, you take on the website. Then, they will use all your data to serve you appropriate content in your interest.
Now you may realize the significant value of your customers' data to get better at creating and granting relevant content to them. Now you know about behavioral marketing definition precisely, so let's read some behavioral marketing examples.
Behavioral Marketing Examples
Many famous and successful companies have taken advantage of this great opportunity and applied behavioral marketing in their marketing strategies. Now, let's elaborate on some of them.
Netflix: An Excellent Behavioral Marketing Example
You may all know that Netflix is an international media streaming and content creation company. Also, many of us have enjoyed watching movies on Netflix. Indeed, it has built its victory partly on the power of its business analytics. 
For instance, Netflix grants media through the "Cinematch" service, which practices customer behavior, purchasing patterns, and feedback to best link users to groups of content they might desire. As a result, Netflix is a website that "adapts to the individual's taste," utilizing their colossal database and predictive algorithms to provide their clients with an excellent personalized streaming experience.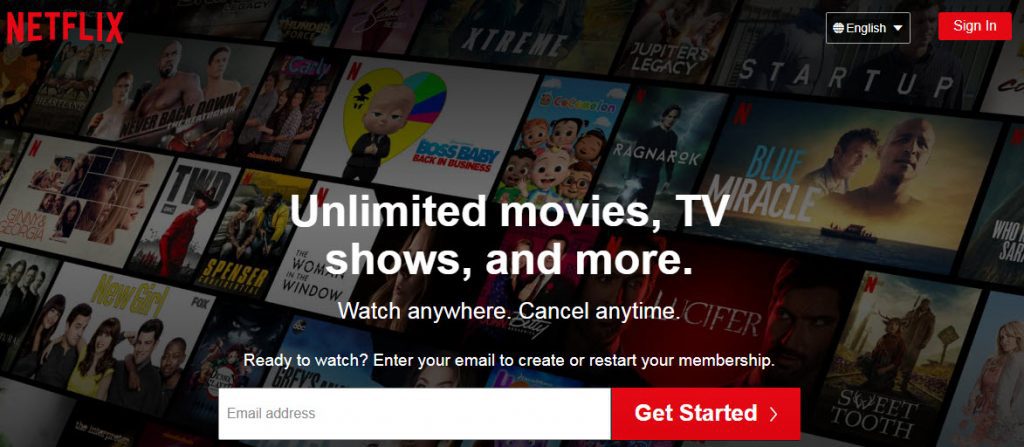 Twitter
Twitter's interest targeting is another behavioral marketing example. Paid ads on Twitter are targeted to users based on their interests. Indeed, Twitter lets sponsors pick from 25 interest ad categories and 350 topics presented. Then, it publishes your ads to the groups interested in that set of content. By selecting geolocation or type of device, it can be more targeted.
Amazon
Amazon.com is a website that sells a variety of products, services, and electronic devices through its multiple affiliated websites. 
The behavioral segmentation begins with a two-sided practice analysis of how the customer base purchases and uses your products or services. Amazon segmentation is based evenly on actual purchase behavior, not what people might express interest in, but what they did.
Indeed, Amazon's behavioral marketing strategy is based on reality instead of supposition or prediction. Each new purchase marginally alters what recommendations the subsequent shopper will see. Therefore, we can say that Amazon practices site traffic and visits and suggestions based on previous purchases. 

Behavioral Marketing Softwares
There are various types of behavior-based and social media marketing software that help target your audience and expand your reach. In the following, we gathered some behavioral targeting software that you can make the most of.
1- FirePush: Advertising Software
FirePush automates your online store with web pushes and SMS messages. So it will increase your business sales and help it grow efficiently. Also, you can send reminders about abandoned carts, promotions, and delivery updates. Indeed, it'll help you make money while you sleep.
FirePush offers push notifications like:
– Cart abandonment. 
– Order delivery updates.
– A warm welcome to First-time buyers. 
– Promo push. 
– Discount codes. 
– Price drop alerts. 
Moreover, FirePush grants the most inclusive range of push notifications on the Shopify marketplace. Furthermore, you can integrate it with other e-commerce platforms like Prestashop, Woocommerce, Wix, Tictail, Big Commerce, Magento and Shopify, etc.
You can try it in full for free with up to 35 days of limitless access to all functionalities that help your business grow faster.
2- Convify: Content Marketing Software
Convify utilizes Exit Page software that traces every action of any visitor. It overlays the site upon abandonment by leaving a nice lightbox that appears after any visitor leaves the site. Convify technology gives the clients an extra pageview to engage the visitor.
Indeed, Convify analyzes anything concerning visitors and their behavior, from purchasing history to traffic source and engagement pattern. Also, it even identifies the moment a visitor leaves a site with its restricted advanced exit-intent technology. Then, Convify practices all gathered data to inform all customer acquisition strategies. This magnifies essential marketing metrics for their customers significantly.
With Convify, businesses can build their highest conversion revenue without the help of an IT expert.
3- AiGrow: Instagram Growth and Monitoring tool
If you started a business and want to grow it on social media, Instagram is the best platform. So you can build your online business and get loyal customers. AiGrow is an Instagram monitoring engine with multiple features that can raise your brand reach. Admittedly, it is the best Instagram monitoring tool that provides its users with two components:
Instagram hashtag monitoring 

Instagram account monitoring 

On the other hand, AiGrow has an Instagram growth management service to grow followers organically. For social growth on Instagram, you need a dedicated account manager like AiGrow grants you.
Have you doubted using this app? Don't worry! Luckily, it provides you with a free trial to test and make up your mind to pay for it. In addition, its account manager will communicate with your audience in your niche and expand your followings effectively.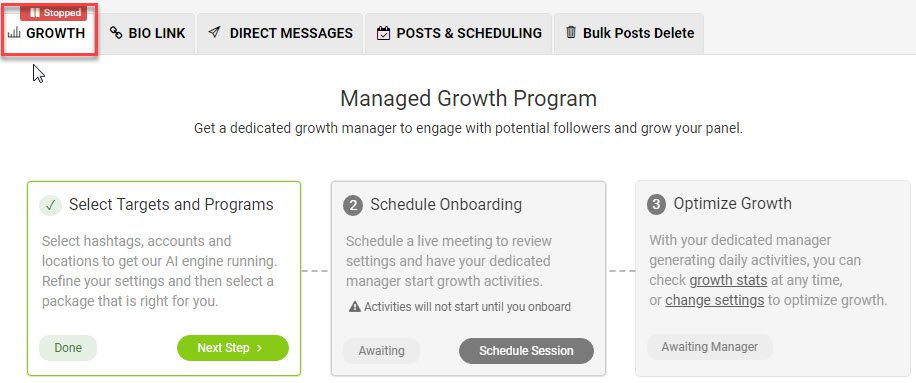 Indeed, it is a tool that a growing social media team can bank upon.
Behavioral Marketing Pros and Cons
Behavioral targeting has its upsides and downsides like any other marketing strategy. So let's look at some of its pros and cons.
Behavioral Targeting Pros
1- Make more sales.
Behavioral targeting makes retargeting a better experience for customers. Indeed, your ads will carry a more personalized message to audiences. For instance, if someone abandons your site, it reminds them to visit again and see the content you tailored to their interests.
2- Empower your ad strategy
Behavioral targeting benefits you fill in the gaps you may have with your ad strategy.
3- Enhance the overall customer experience.
After analyzing behavioral targeting results, you can decide how your audience engages with ads. For example, if you discover that several customers are searching for a particular product, you can start making your ads in reply.
Behavioral Targeting Cons
1- Ads can break without precise audience information.
Behavioral targeting won't give you positive results if you don't know your audience exactly. 
2- Behavioral targeting can get expensive.
Driving pay-per-click ads isn't the most budget-friendly solution. So ensure to verify your advertising funds and set financial boundaries to design ads for your campaign.
3- Behavioral targeting can lead to an advertising overload.
If you present numerous targeted ads to the clients, they'll block out any advertising messages from your business mentally.
Bottom Line
Behavioral marketing is one of the effective advertising optimization strategies that are excellent for generating leads. So if you notice that your current ad strategies aren't producing the expected ROI, this tactic could be your solution.