Instagram is a fascinating world of pictures and videos. On the other hand, Instagram story videos help to develop your business. Also, many users are big fans of Instagram stories as they can watch your content at a glance. So they don't need to scroll down their page to check every single post. Among all Instagrammers who invest in their stories, some marketers try to create artistic ones that greatly influence the audience. Therefore, you may crave to download Instagram stories on Chrome, which seems to be the best option. 
Reposting on Instagram stories is an excellent idea to drive more followers to your account and increase engagement rate. However, you may love to keep a story using an Instagram story downloader such as Chrome IG story. So let's see how to download Instagram stories on iPhone and Chrome.
How to Download Instagram Stories on Chrome?
IG story Chrome is an extension that allows you to view, watch, and download Instagram Stories and Lives. Also, it is an Instagram story downloader that lets you explore the web version of your Instagram app. Moreover, it keeps your name hidden when you watch a Live and Story of other Instagram users. Some influencers post long videos on the Instagram story, so it would be awesome to save and keep them.
When you install and click the icon of Chrome IG Stories for Instagram in your browser, you'll instantly notice two options:
Go to instagram.com 

Go to IG Stories
By choosing Chrome IG story, it leads you to the Instagram story downloader of chrome. So you can download Instagram story videos and photos.

Download Instagram Stories on Chrome Pros
You will access and download Instagram Stories 

Examine the web version of your Instagram feed

It will hide your identity when you view and

save Instagram Stories on your PC

.
Download Instagram Stories on Chrome Cons
It can only download an Instagram Live into two separate files, audio and video track. Therefore, you must download an executable file that includes the total Instagram Live.

Sketchy executable file

You can view the posts and profile of your Following list on Instagram on Chrome, but it doesn't have a feature to let you post on the browser.
AiSchedul: The Most Trusted Instagram Story Downloader
AiSchedul story downloader allows you to view an Instagram story without notifying them. Do you want to know how to download Instagram stories on your iPhone? Indeed, AiSchedul is the most trusted way to download Instagram stories from all devices using any browser.
It is the best Instagram monitoring tool that lets you determine various accounts and inform your actions. 
Only enter the username you want to download its stories in the box and tap the search button.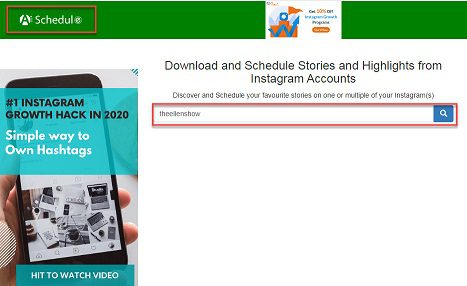 Now, you can watch, download and even repost the story. On the contrary of downloading Instagram stories and lives on chrome, Aischedule downloads Instagram story videos entirely in a file. So you do not need to use another app to play them.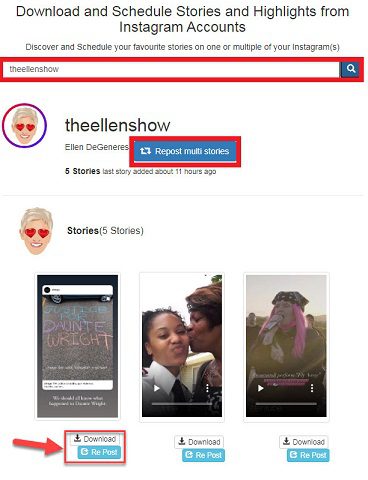 Truly, AiSchedul is not only an Instagram stories downloader. It is an Instagram management tool that lets you schedule and put saved photos on Instagram stories.
Moreover, using this multi-tasking app, you can easily share Spotify songs on Instagram story. 
AiSchedul lets you schedule and repost the Instagram stories you like without paying a penny. Therefore, you only need to:
1- Sign up for free and login to your multiple accounts.
2- Click on "Manage Account."
3- Choose "POSTS & SCHEDULING."
4- Then, click on the "Repost" button.
5- Select "Story."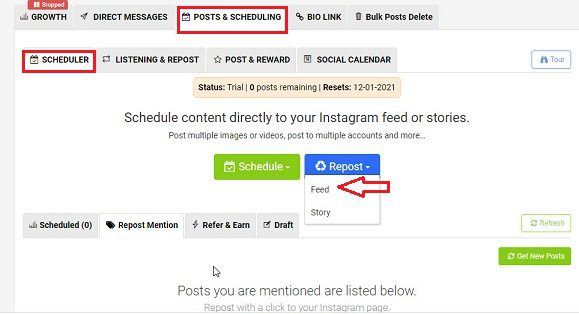 6- Type the account's username.
7- Here, you will see all the stories listed by date. Next, select the one you want to repost.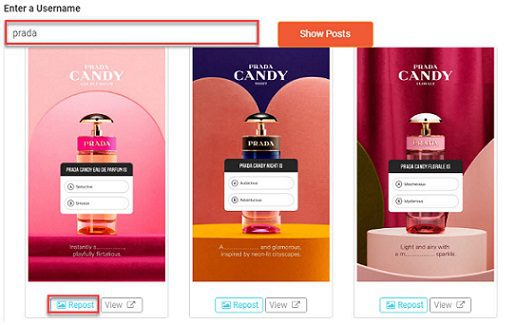 8- Then, you can edit and add the story tags and every detail you want.
9- Then, to schedule the time, select the "Post in future." Otherwise, tap on "Post Now."
10- Ultimately, submit your post.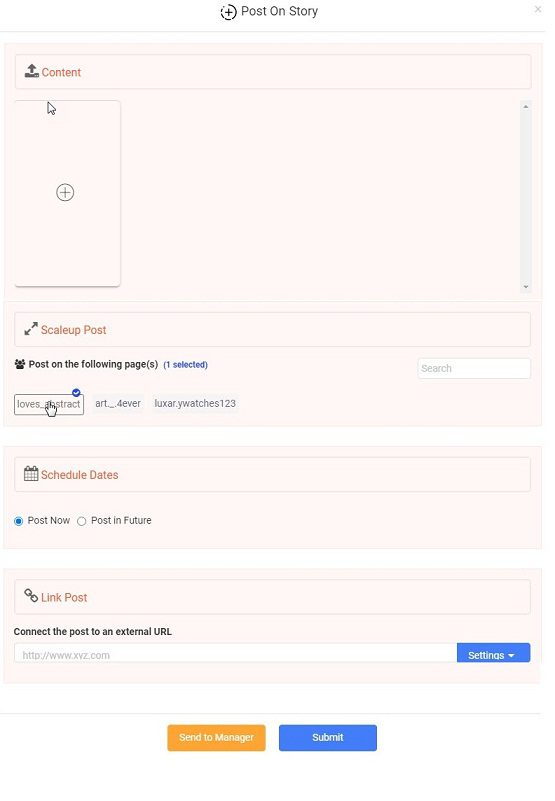 Final Thoughts
Instagram stories downloaders are a magnificent way to save and use viral stories on other social media. Using a potent app, you cannot only download the whole story but also repost them to draw attention and boost followers.