TikTok is one of the most popular social media applications, with over 500 million active users per year. So it is natural that TikTok is providing an excellent platform for business runners and content producers.  TikTok is also an ideal candidate to become one of the world's top business social media applications. However, there are many ways for users to grow their accounts on TikTok. We have tried to provide you with a complete list of the most famous TikTokers that have grown independently on TikTok. 
Many factors can influence your performance on TikTok.
For example, it is essential to know the best time to post on TikTok or which hashtags to use to go viral. Moreover, it always worths knowing the popular Tik Tokers, so keep reading!
9 Famous TikTokers You Need To Know
Please note that the following list does not contain TikTokers who became famous on TikTok by other means.
#1 Loren Gray
Loren Gray is an American singer and model from Pennsylvania, USA. She joined TikTok in 2015, and now she has 52.7 TikTok followers. She is ranked as the fourth highest-earning TikToker according to Forbes. Gray released her first track, "My Story," in 2018.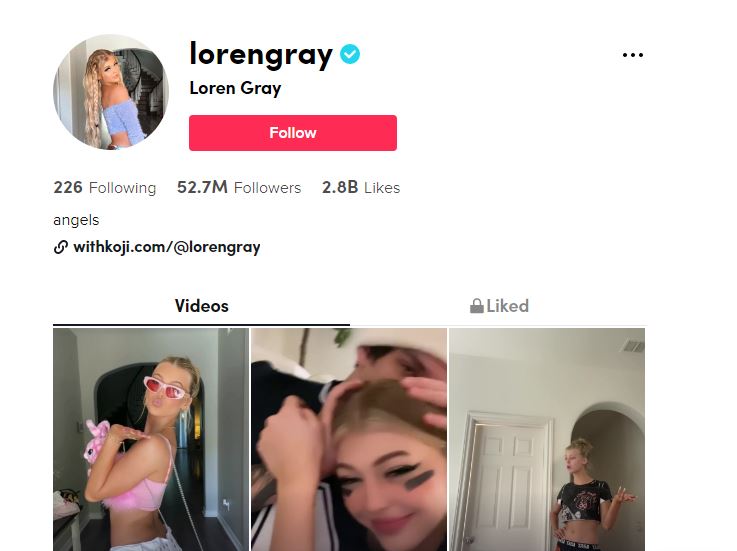 #2 Charli D'Amelio 
Charli D'Amelio is a 17-year-old American famous TikToker. She began dancing at age three and joined TikTok in 2019. D'Amelio began on TikTok by posting dancing videos. She also played a voice role in StarDog and TurboCat. According to Forber, D'Amelio is the second highest-earning Tik Tok star. And she earns $4 million in the year through her sponsorship deals and merchandise. With 118 million followers, she is one of the most famous TikTokers.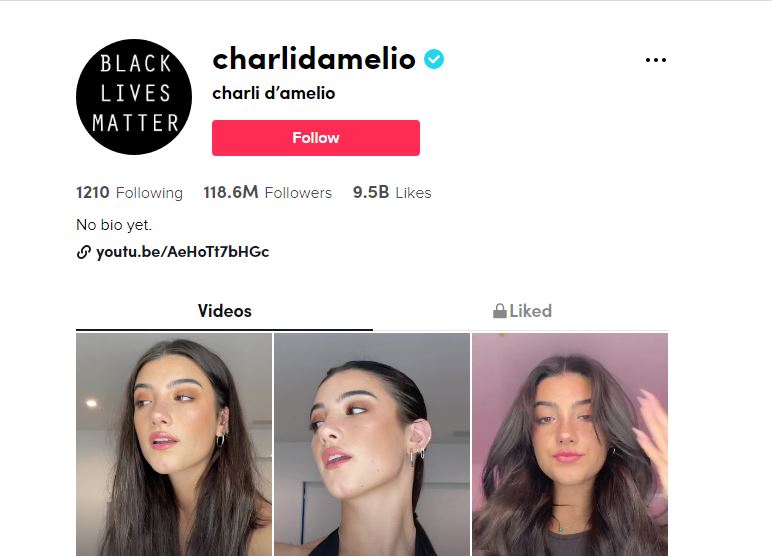 #3 Bella Poarch
Bella Poarch is an American social media personal character and singer. She created the most linked video in 2020 on TikTok and is a famous Tik Toker since then. She started her activity by posting cosplay and gaming content and gain followers through her lip-syncing posts. In May 2021, she released her first single track, "Build a Bitch" She also has a YouTube channel and a Twitter page. She currently has 74.4 million followers and is among the most popular TikTokers in 2021.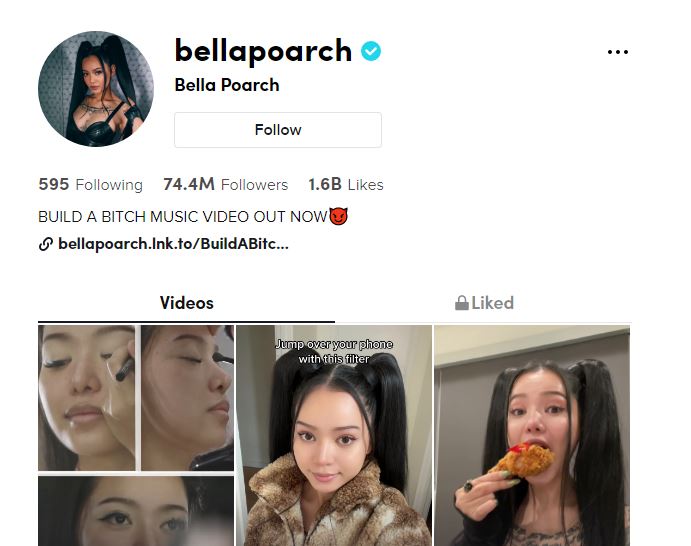 #4 Zach King
Zach King is an American internet personality, filmmaker based in Los Angeles. And he is well known for her magic vines. Moreover, King started posting vines in 2013 and won the NextUp Creator contest on YouTube. He published his first Vine video in 2016, demonstrating him as if he is escaping jail. And he now has about  61.6 million followers on TikTok.
#5 Famous TikToker: Jacob Sartorius
Jacob Sartorius is an American singer and a famous TikToker. Firstly, he was well known for his first track, Sweatshirt, and now he has 21.8 million followers on Tik Tok and is one of the biggest Tik Tok stars. Jacob Sartorius is now famous for his video on both TikTok and vine. He said that his biggest motivation for his activities is to put a stop to bullying. 
#6 Nisha Guragain
Nisha Guragain is an Indian famous TikToker who became famous for her first Lip syncing video of trending Indian music. Besides, she now has 25 million TikTok followers, making her one of the world's top Tik Tokers. Nisha is also an Instagram influencer. 
#7 Dixie D'Amelio
Dixie D'Amelio is Charlie D'Amelio's sister and is an American social media personality among the top TikTokers with 52.7 followers on Tik Tok. At first, She started with the Attaway General series, and her career on TikTok grew after her sister's popularity on TikTok. In May 2020, Dixie and Charli announced a podcast deal with the Ramble Podcast Network. And according to Forbes, she earned $2.9 through her sales and merchandise.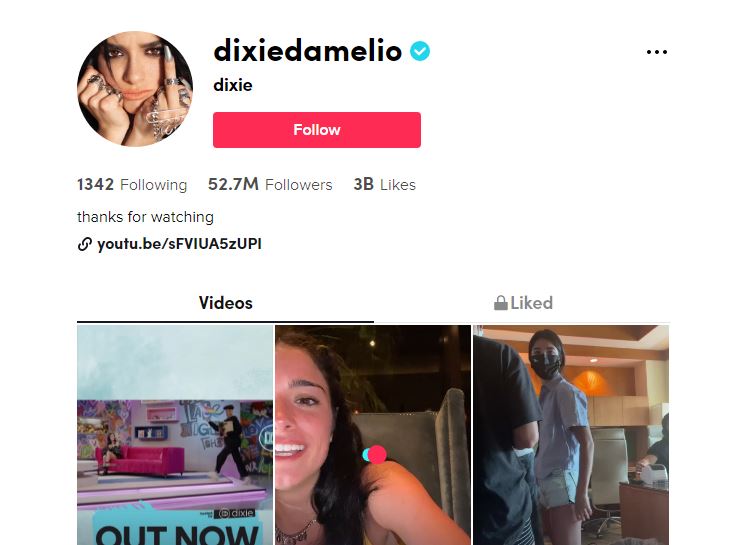 #8 Baby Ariel
Ariel Martin is an American actress and social media figure. She is well known for her entertaining videos on TikTok. According to Time, Ariel is one of the most world's influential people on the Internet. She also ran an anti-bullying campaign, and she was stated as Top influencer on Forbes. Besides, Ariel also collaborated with The Sims4 and EA games. She released her song "Say It" in 2018, and she is now one of the Top Tik Tokers with 35.3 million TikTok followers.
#9 Addison Rae
Addison Rae Easterling is a social media personality and dancer. Besides, he started her activity on TikTok in 2019, and she is currently one of the famous TikTokers around the globe with 81 million TikTok followers. Rae was stated to be the highest-earning TikToker by Forbes. Moreover, she released her first song, Obsessed, in March 2021. Further, Addison has also been a part of The Hype House TikTok collaborative group since 2019. She is also active on other platforms like YouTube and Instagram.
Wrap Up
TikTok is one of the world's best platforms for running online collaborations and businesses. It is also an excellent place for those who want to grow their accounts and have their content seen by a large community. To boost your account, it is always good to know more about those who have taken these steps before. In this article, we introduced 9 top TikTokers in 2021. If you had any questions, please feel free to contact our support team.