Want to discover how to get likes on Instagram without hashtags? Tried many different combinations of hashtags but still can't get the positive result that you are looking for? That's okay. Although many people get famous on Instagram using popular hashtags, others don't even use hashtags on their posts but still, they achieve a high level of Instagram engagement. If you want to find out how to do it, stay with SocialPros, and read this article carefully.
Why should you consider getting likes on Instagram without hashtags?
When Chris Messina used the ever-first hashtag in a tweet in 2007, he didn't imagine soon it became a world phenomenon. Almost 60% of Instagram posts contain hashtags, and it is still considered one of the ways to promote Instagram posts. However, recently many Instagrammers claimed that hashtags don't work anymore, at least, like they used to. Here is one of the many Instagrammers who believe that using hashtags on Instagram is a dead strategy.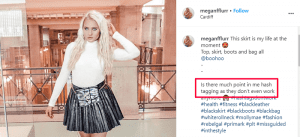 There are many reasons why hashtags aren't as effective as they used to be. Here are some of these reasons:
People are using hashtags that are too general (the populate

#TBT

was tagged over 525 million times)

Using banned hashtags

Many users add irrelevant hashtags (either used by people or fake accounts)  

Users use the same set of hashtags for all the posts

Using too many hashtags: users can use up to 30 tags per post. However, based on a study, the magical number of

hashtags is nine per post

.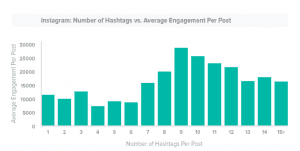 Add Instagram (occasionally) technical problems to this list, and you can see why you should know how to get likes on Instagram without hashtags. Here are some of the best ways to boost your Instagram posts without a hashtag:  
Use an Instagram service to get likes on Instagram without hashtags
The best way to make sure that an Instagram page receives enough exposure is by using an Instagram service. AiGrow is one of the best Instagram promoting platforms that can offer you likes without hashtags. Let's take a closer look at this Instagram management service.
AiGrow
Using AiGrow, you can gain organic likes in several ways without uploading tons of hashtags on your post. First of all, AiGrow finds the Instagrammers that have an interest in your niche and start interacting with them using likes, comments, and follow. This way, you will catch the attention of high potential Instagrammers in your niche, and they might react to your efforts by liking your posts.
Secondly, as this interaction is constant, they might even become your new fan and start following you. In this case, not only do you get real and organic likes without even using hashtags, but also you've got yourself some loyal and engaging followers.
Moreover, with the AiGrow bio link, you can connect your Instagram to other social media to channel all the other followers to your IG.
Use an Instagram engagement group
Instagram engagement groups or pods are great places to gain likes without using any hashtags. Pods are private groups (usually created on Instagram, Telegram, or Facebook), where many Instagrammers from similar business niches team up to increase their engagement through likes and comments. Sometimes, these groups have up to thousands of members.
If you want to try these engagement groups, you can take a look at AiGrow pods. You will find many active groups in different niches.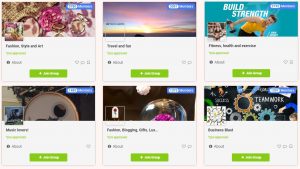 Partner with Influencers
This method is not free, but it is certainly going to work. As their name indicates, influencers have a considerable effect on their followers. Only a tag or mention of your post in their pages can make a big difference. You don't have to partner with a mega-influencer. In fact, studies show that macro-influencers and nano-influencers have a higher engagement rate than mega-influencers.
One of the reasons for this paradox might be the fact that people with fewer followers have a stronger relationship with their followers. They have a more close-knit community, and their followers put more trust in them. So, don't overlook partnering up with an influencer. 
If you want to find these influencers, you can check out Ainfluencer, a unique platform where all types of influencers from micro to mega, are willing to work with you.    
Post likable content
Even if you try all the way to get likes, one thing won't change: people love to appealing posts. After all, Instagram is entirely based on photos and videos. So, try to pay attention to these items:
Use filters
Using an attractive filter for your photos on Instagram can considerably increase the chance of getting likes, even without using any hashtags. You can either use Instagram in-built filters, which are entirely free or try some services such as Canva or Preview app, to build an eye-catching feed that a viewer can't resist liking the photos.
View this post on Instagram
Captions
An engaging caption might be the reason why people like posts. Be as creative as you can with captions and decide to write a long or short caption based on the photo or video. Sometimes, it is a good idea to explain more, but if the photo says it all, you can only use a call to action phrase such as "like and share this photo" to persuade the visitors.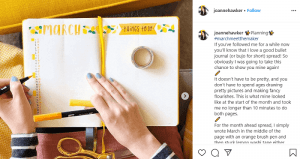 Share selfies
Apparently, photos with a human face on them get 38% more likes than the photos that don't. Well, that is not a small number to ignore! Instagrammers love selfies, so why not put a smile on your face and take a great selfie to share on your IG account?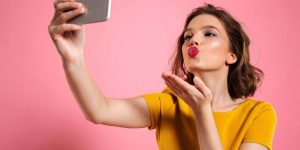 Run like contests
One of the great ways to gain likes without using hashtags is running Instagram Like contests and giveaways. Based on your niche, design an exciting like contest and see how it increases the number of your likes. For example, if you are running an Instagram page for a shop, you can throw a giveaway and say to win this prize, you should like the photo. Soon, a flood of likes will flow into your account.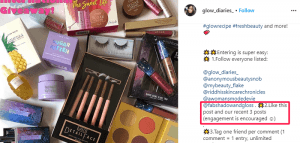 Instagram Ads
Want to know another secure way that shows how to get likes on Instagram without hashtags? It's Instagram ads. You can run a promotion with your IG business account using Instagram ads. Instagram will expose your ad in the format of image, video, carousel, or collection ads in the feed or explore page. Instagram ads are one of the fastest and safest ways to get Instagram likes.
Conclusion on how to get likes on Instagram without hashtags
Hashtags are great to be found on Instagram. But with millions of posts being uploaded every day, hashtags are losing their powers. That's why you should consider using the methods that can bring you new followers and likes without using hashtags.