Want to know how to add a contact button on Instagram? Do you want to have one (or even multiple) buttons in your Instagram bio without having a business profile? Then better read this article to find out.
In this fast-paced world, Instagram is one of the best tools for brands to promote their businesses. Almost 90% of Instagrammers follow at least one business page. Moreover, 72% of Instagrammers said they purchased a product after seeing it on the app. So, customers love to make purchases online.
As you can see, Instagram is not an app that you can turn away from. It has many valuable tools to help businesses grow. And every once in a while, Instagram introduces some new tools or upgrades the old ones. One of these helpful tools is the "Contact Button." Let's see how it works and learn how to add contact buttons on Instagram.
What Does the Contact button do on Instagram?
As the name indicates, a contact button is a tool that enables you to add your email address, phone number, and your location to your profile. Using this item, you can easily share your contact with your followers. One of the advantages of using a contact button is that followers won't fill your DM with repetitive questions such as "What is your address?" or "Can I get your email address?" Also, by entering your phone number, they can directly text or call you even through VOIP.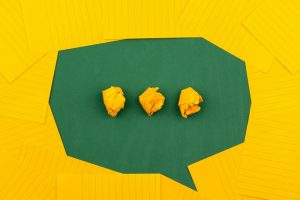 Related Article: How to use CTA (call to action) Buttons on Instagram?
How to Get a Contact Button on Instagram?
Want to know how to add a contact button on Instagram? It's a piece of cake! All you must have is an Instagram business account, which you probably have. In your mobile app, go to your business profile and click on edit.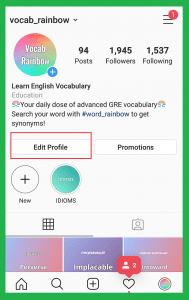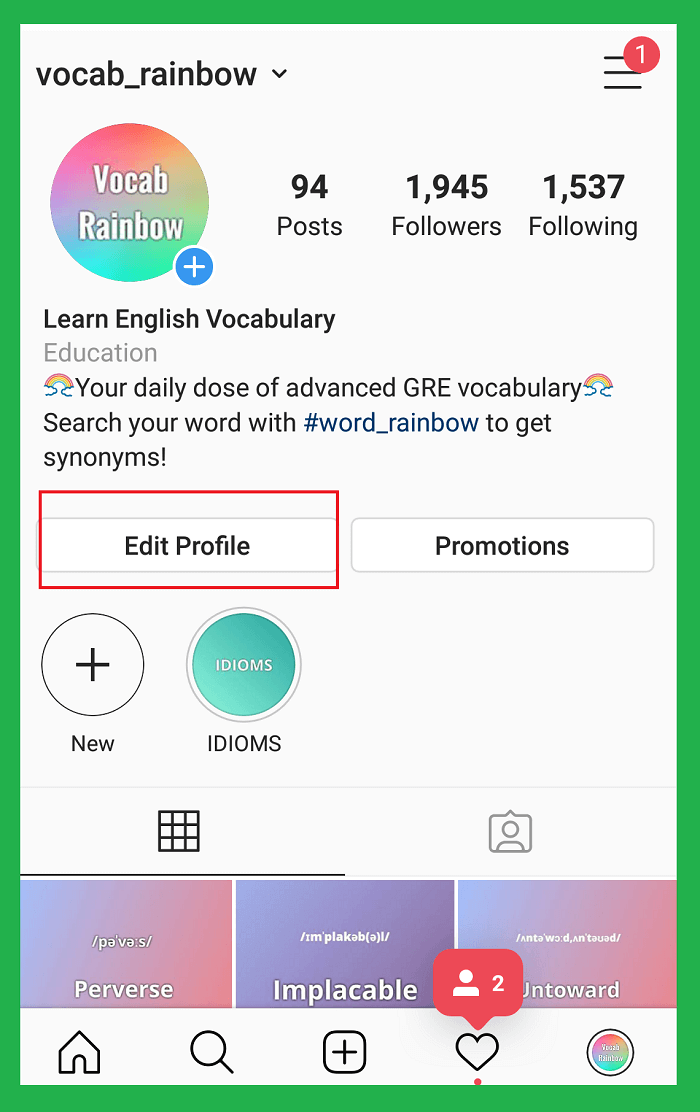 Then choose "Contact options" under the "Public business information" section.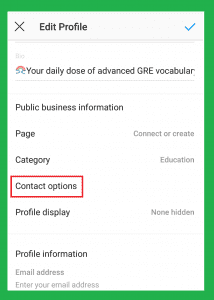 In this part, you can add your email address, phone number (you can choose to call or text), and location.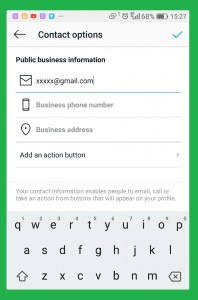 When you add these items, a button with the name "Contact" will appear on your profile. Pretty neat.
How Do I Add a Book Button to Instagram?
When adding your contacts, you may wonder what that "Add an action button" does. Well, this is another excellent tool for Instagram business pages. You can add a book button to your profile by tapping on this button, which connects some online services like Booksy to your profile. Using this feature, your customers can interact with your business right in your Instagram profile!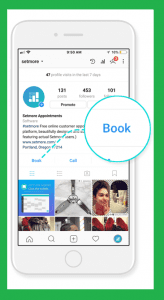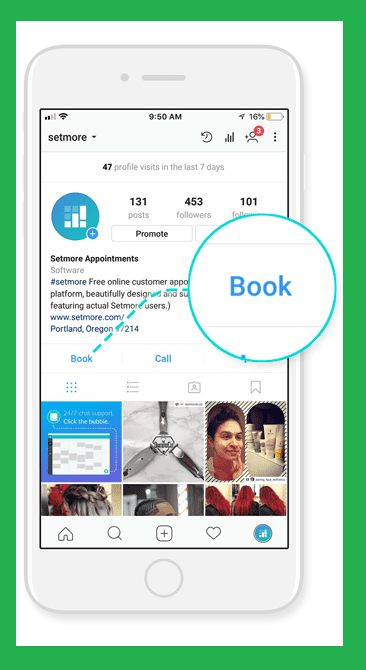 For example, let's say you want to book a service like polishing your nail; if you follow your favorite barbershop on Instagram, you can book your service from their Instagram profile. Here are some of the services that you can add a book button from Booksy, Fresha, MyTime, Salon Iris, Setmore, Shore Booking, and Vagaro Booking.
What Are The Limitations of The Instagram Contact Buttons?
Using the contact and book button is not always this dreamy. What if you want to add three different phone numbers? Or do you want your customers to see all the websites that they can book the services from? What if the website that you offer your products or services on is not among these Instagram partners?
Well, no need to panic. There is still a way to have all you need your followers to see in your bio! Read the following to find out how you can use this great opportunity!
MyURLs.Bio: Unlimited Action Buttons for Everyone
MyURLs.Bio is an innovative Instagram marketing platform that enables you to have some unique features on Instagram. It is also an excellent feed and post scheduler. But here, we're going to introduce you to one of its great features, called "Bio-Link." Let's take a closer look.
As the name indicates, the MyURLs.Bio enhances your ability to work with the links on your Instagram bio. Using this fantastic tool, you can add as many external links as you wish in your bio. Also, it is possible to connect all of your other social media to Instagram. How? It's easy!
Related Article: How to Post Affiliate links on Instagram: Tips for Everyone
First, sign up for MyURLs.Bio by entering your name, password, and email address. Then, add your Instagram account(s) that you wish to manage. Then click on the "BIO LINK." When you create your unique URL to be added to your Instagram bio, you will get a page like this: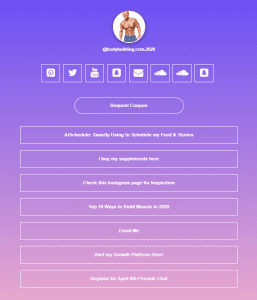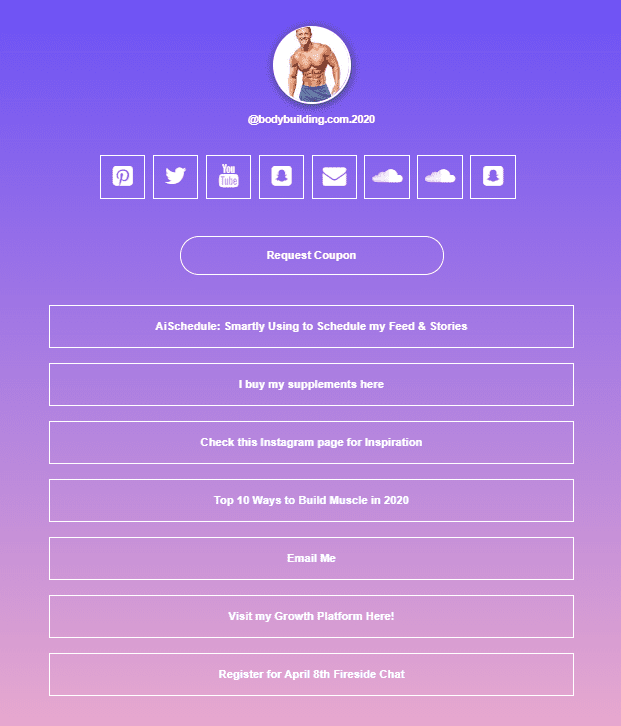 As you can see, instead of the Instagram contact button, which only shows your email address, followers can message you directly via MyURLs.Bio contact button. It is also a great way to collect your followers' email addresses. Moreover, you can add a coupon for your customers' use.
To activate all these features and create such a beautiful page, first, claim your unique URL. With this URL and using the tools on this page, you can connect all the websites, social media, and emails linked to your business in one place.
See this video to know more about MyURLs.bio:
Final Words
Adding a contact button is excellent to promote your business page on Instagram. Still, unfortunately, it has its limitations if you want to make the most of your Instagram bio and turn it into a place where your followers can access all the features you present, better to use Instagram management apps such as MyURLs.Bio.