Every Instagram user needs to know how to update Instagram. When you update the app regularly, you gain access to the newest features, ensuring you never miss out on them. Instagram is always evolving to become a safer and more user-friendly platform for its users. And to give you an example of that, the company added additional security features such as hidden words and limits in its most recent update. Besides, there are always exciting new features that are desirable for both creators and ordinary users. Looking through Instagram's update history suggests that many of these updates had not been pleasant.
However, regardless of what the update contains, it is critical to keep up with the new features. Instagram is now available on a variety of devices. This post will walk you through the various methods to update Instagram on your iPhone, Android, and computer in simple stages. So continue reading. Let's start with this because the majority of Instagram users use their phones. We'll now go over how to update Instagram on Android and iOS individually. There are a few differences, but both are simple. So go ahead and read the section that is most relevant to you.
Read more: Instagram Followers Apps for Getting Real Followers
How to Update Instagram on iPhone
To get the latest update on your iOS device, you need to take the steps below on the App Store on your phone's homepage.
Open the App Store on your iOS device

From the bottom menu, choose Search

On the search app, search for 'Instagram.'

Select Instagram from the suggested applications.

On Instagram's app page, tap on the Update button.


How to update Instagram manually on iOS.
Warning: If you don't have Instagram on your phone, tap instead on the 'get' button. This way, you can automatically have Instagram's latest version on your iPhone.

Wait for the application to get fully updated.

Get back to your homepage and open Instagram.
Read more: 1000 Instagram Followers Free Trial
How to Turn on Auto-Update for Instagram on iPhone
Applications on iOS devices are updated automatically. However, you can choose to turn off the auto-update feature and update your apps manually. Or, conversely, you may prefer to leave the updates automatically. In the following, we will give details on how to update Instagram through the auto-update feature.
To activate the auto-update on your iPhone/iPod, take the following steps.
Go to Settings.

Tap App Store.

Turn on or turn off the App Updates switch.

Turning on auto-updates will give you full liberty to update your Instagram manually or automatically. 
How to Update Instagram on Android
Updating the Instagram application on your Android device is similar to the iOS version. However, this involves Google Play instead of the App Store. In this part, we are going to mention two different ways to update Instagram on your Android.
Open the Google Play app on your homepage.

On the left corner of the appeared sections, find 'My apps and games.

Tap on the 'Update' tab.

On the appeared list, you can see all available app updates. Scroll down and select Instagram on the list (If there is an update available).

Tap Update.

Wait for the update to finish. Then you can safely use the app. 
Warning: If Instagram is not on the update list, maybe because there are no updates available on your OS.
Read more: How to Get More Followers on Instagram
How to Turn on Auto-update on Android
Like iOS, you can use the auto-update option to update your applications on your Android, including Instagram. You can take the following instructions to activate auto-update.
Open the Google Play app on your homepage.

On your Google Play application, go to the Settings.

Select the 'auto-update apps' option.

Select your preference from the appeared menu.

Tap Done.
How to Update Instagram on Microsoft Store
If you have downloaded  Instagram from the Microsoft Store, Take the following steps to update the app:
Search '

Microsoft Store'

on your PC or phone.

Open the Microsoft Store app.

At the top corner of the front page, select the

'…'

 option.

Click on

'Downloads and Updates'

At the top right of the screen, click on the

'Get Updates'

button.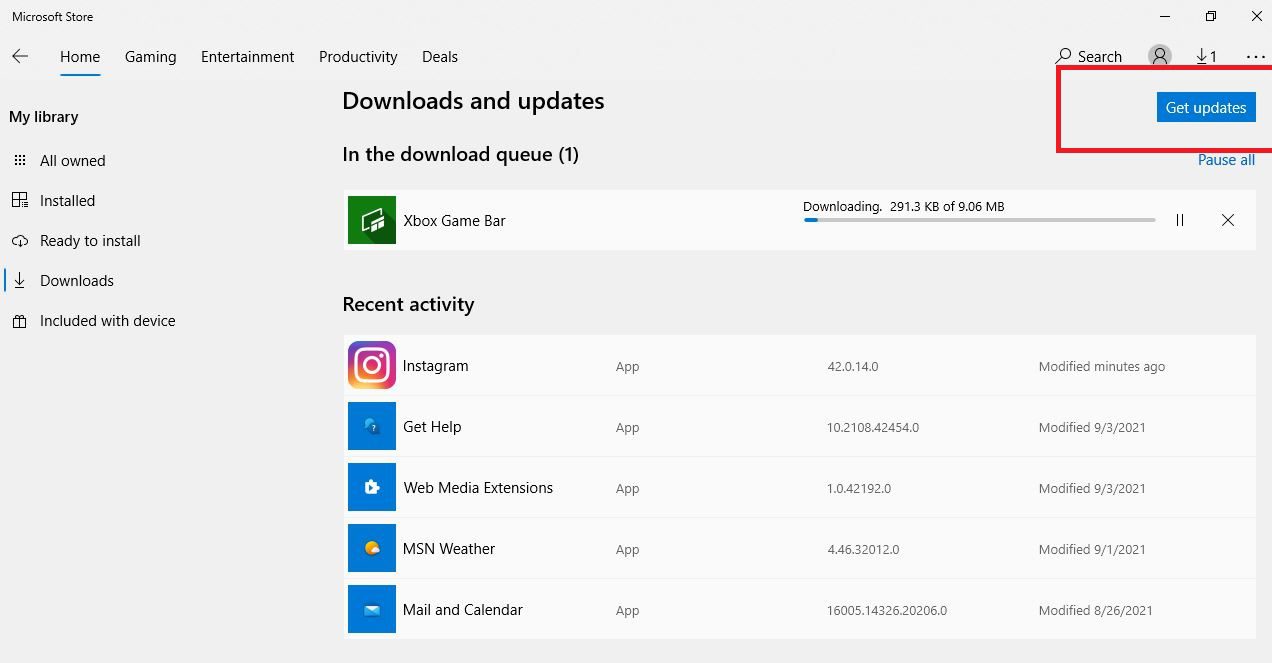 This way, you will get all of your application updates, including Instagram. 
Read more: Instagram Unfollow Apps to Bulk Unfollow Accounts
How to Activate Automatic App Updates on Microsoft Store
Suppose you are interested in having your updates automatically on your computer or other Microsoft devices. Here is how you can update your Instagram automatically. 
Open Microsoft Store on your computer or phone.

At the top corner of the front page, select the

'…'

 option.

Click 'App Updates.'

Set

'Automatically update my apps'

to

'yes.'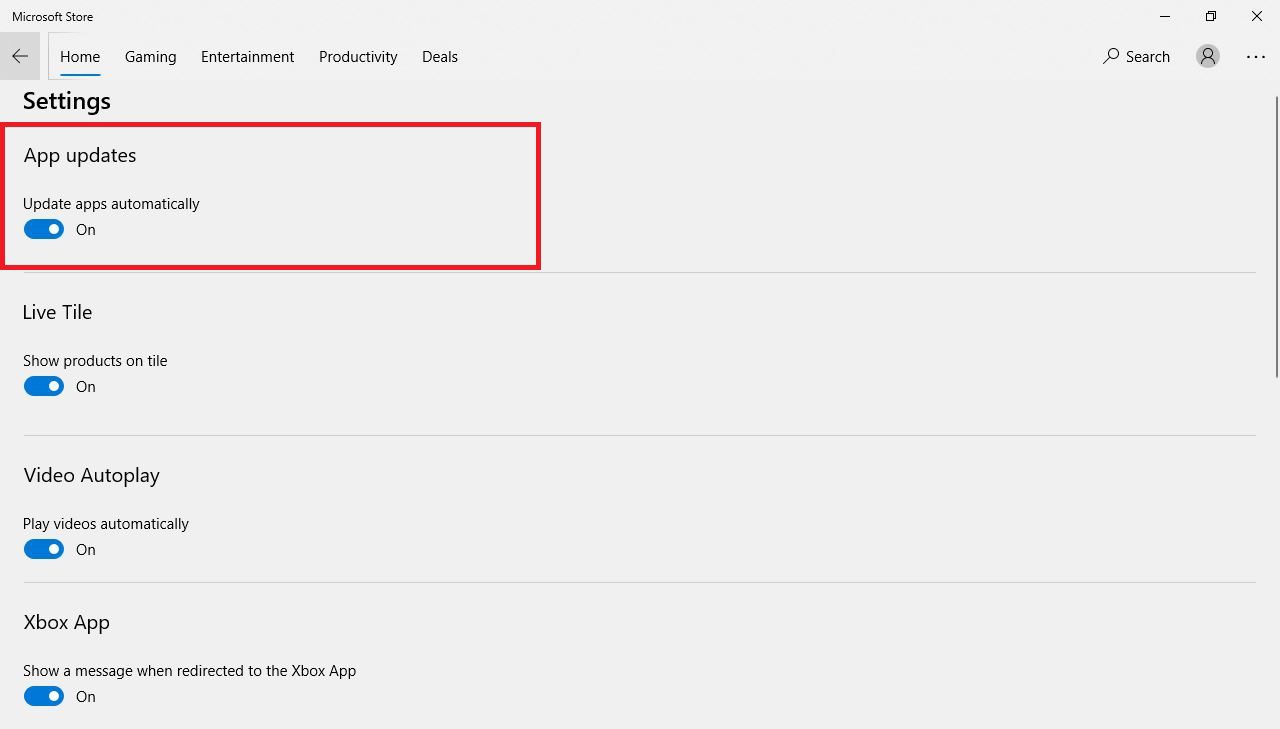 This way, you won't need to check for new updates. You can get updates automatically as soon as they are available.
Read more: How to Share a YouTube Video on Instagram
Instagram Update Issues
Instagram not updating? There are many reasons that your Instagram won't update. The first reason is that there is no update available. So search for Instagram's latest feature. Maybe your auto-update is turned on without you noticing. That is the most common reason people cannot find the update option on their Google Play and App store. If you prefer to update applications manually on your iOS and Android, you can turn off auto-update, as we mentioned above. If you have already updated the Instagram application but you miss new features, restart your phone. Doing so will fix the issue. Finally, you can delete your Instagram app and reinstall it on your phone. You can always get the latest version by reinstalling applications. 
The Wrap
It is always important to catch up with new Instagram features. Fortunately, it is usually easy to update Instagram on different devices. This article mentioned ways to update the IG app on other devices with different operating systems. Hopefully, you won't have any problems updating IG now that you read the article.
---
More by our seasoned writers: