With regular updates and new features being introduced by Instagram, it's essential to know how to update Instagram Messenger to make the most of its capabilities. Take a look at this story:
Lately, I noticed my brother is using some features of Instagram messaging that I haven't seen on my app.
And I asked him and realized I had to update my Instagram DM.
As I learned how to update my Instagram messenger, many new features became available.
So, in this comprehensive guide, we will walk you through the steps to update Instagram Messenger DM on both iOS and Android devices. Then you can use the new features and grab some other DM-sending apps to make the most of this service.
Thus, without further ado, let's get started.
What Is Instagram Messenger
An update to Instagram DMs has been introduced due to Facebook and Instagram integrating their messenger systems. Some helpful changes and options that are not available through other Instagram DM programs or regular Instagram DM have been added to this new Messenger.
You may wonder why we say Instagram Messenger; why not Instagram DM or even chat? Good question!
Instagram is constantly updating its services to make our experience more enjoyable. And guess what? This time, Facebook has combined its Messenger with Instagram, which makes it even more interesting. Because of this, you can see many amazing cross-app features in the new update of Instagram DM.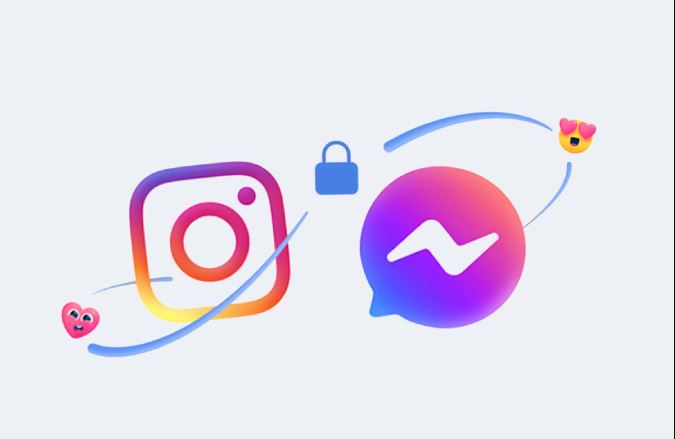 Instagram Messenger is a versatile messaging feature that offers a wide range of options to enhance your communication experience. Whether you want to connect with friends and family, share moments through photos and videos, or explore trending topics, Instagram Messenger has got you covered.
Due to shared features, you may now utilize Instagram Messenger to interact with your Facebook friends and vice versa. Many users wonder how they can access this new feature. Keep reading to learn how to update messages on Instagram.
Read more on our site: 1000 Free Instagram Followers Trial [Are They Real Followers or Fake?]
How to Update Instagram Messenger
The Instagram Messenger update is a subject of discussion, and people want to know about it. But why do they want to update Instagram DMs?
First and foremost, the new Messenger logo takes home the award for the coolest icon at the top right of your home page.
The features that the Instagram DM update will include are the next allure of this. Some features like replying to a specific message on your DM, vanishing mode, resharing posts, reacting to messages with Emojis, etc., are additional features that will be added by updating your Instagram messenger.
The best part is that there is no need to download any application like Messenger on Facebook to have the ability to chat with friends. The only thing you need to do is to update your Instagram Messenger.
Updating Instagram Messenger is a simple process that ensures you have access to the latest features, bug fixes, and security enhancements.
Do you want to know how to update Instagram Messenger? Here are the steps you need to take:
Step 1: Open your Instagram app, click on the DM icon on the top right of your screen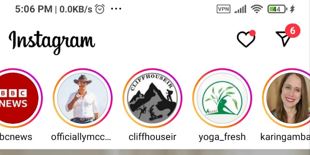 Step 2: Now, there should be a pop-up screen that invites you to upgrade your messenger. Click on it. yay! now you have access to all cross-app features.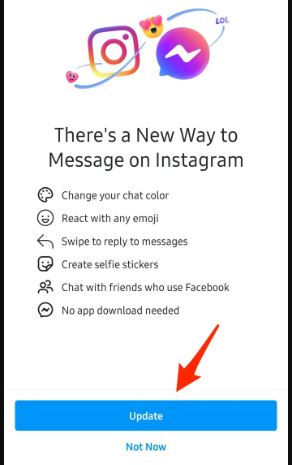 ✨Pro Tip: If you are not able to see the pop-up, it means you already clicked on the 'Not Now' button. But don't worry we've got a solution for you too.
If you do not see a pop-up offering to upgrade your Instagram messenger, follow the steps below:
Step 1: Open your Instagram app and click on your profile photo in the top right corner.
Step 2: there is a horizontal three-line icon on the top right. Click on it.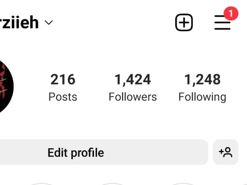 Step 3: Go to 'Settings' and then 'Privacy.'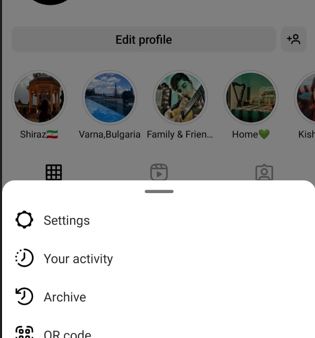 Step 4: Now choose 'Update Messaging.' and wait for the update to be launched.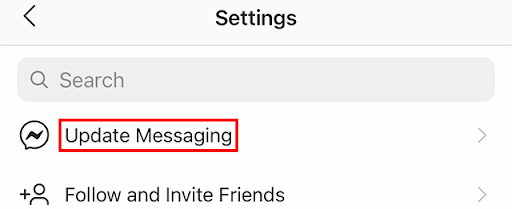 If you don't see any of these options, simply update your Instagram app from the app store. So, if you can't update your Instagram messenger via these methods, first update your Instagram.
Now that you know how to update Instagram Messenger, you need to connect your Instagram Messenger to your Facebook.
How to Connect Messenger to Instagram
To connect Facebook Messenger to Instagram, you need to link your Instagram account to your Facebook account. Here's how you can do it:
Make sure you have both the Facebook and Instagram apps installed on your mobile device.
Open the Instagram app and go to your profile page by tapping the profile icon at the bottom right corner.
On your profile page, tap the three horizontal lines at the top right corner to open the menu.
In the menu, scroll down and select 'Settings.'
In the Settings menu, tap on 'Account.'
Under the Account settings, you'll find an option called 'Linked Accounts.' Tap on it.
On the Linked Accounts page, you'll see a list of platforms you can link to your Instagram account. Tap on Facebook.
If you're already logged into the Facebook app on your device, Instagram will automatically link your accounts. If not, you'll be prompted to log into Facebook using your Facebook credentials.
Once you're logged in, you'll see a list of permissions that Instagram requires to connect with Facebook. Review the permissions and tap on 'OK' or 'Continue' to proceed. After granting the necessary permissions, your Instagram account will be linked to your Facebook account.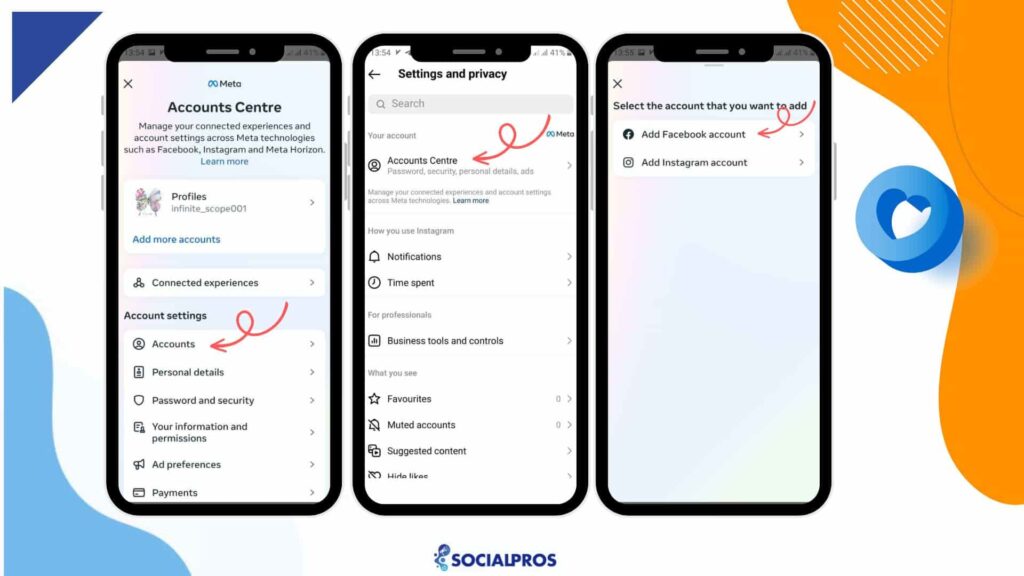 Now, when you receive messages on Instagram, they will also appear in your Facebook Messenger inbox, and you can respond to them from either platform. Similarly, messages sent to your Facebook Messenger will also appear in your Instagram Direct messages.
Please note that the process may vary slightly depending on the version of the apps and operating system you're using, but the general steps should remain the same.
Read more on our site: The Best Instagram Unfollow App In 2023
New Instagram Messenger Features
Now that we know how to update Instagram messenger, let's talk about the amazing, new features it offers:
1. Change Instagram Chat Themes
With those various gorgeous themes, enjoy even more while chatting with your friends! To change the chat theme on Instagram messages, you can follow the steps below:
1. Open a chat
2. Tap the profile name to open the Chat settings menu.
3. In the Chat Settings section, select Theme.

4. Now, choose a preferred theme in the Themes section. Or, if you want, choose a color in the Colors and Gradients section. The choice is yours! All these colors are available by default! No need to download anything.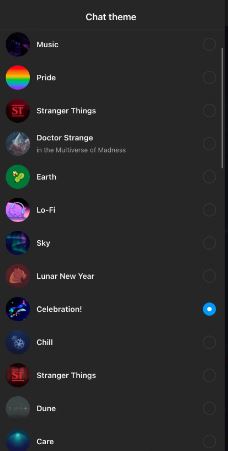 2. Vanish Mode
Have you ever wondered how you can delete some sensitive information you shared with a friend through direct messages? Well, this feature is made for you.
When you update your Instagram messenger, Instagram vanish mode allows you to send another user disappearing messages, photos, videos, and other content.
In other words, you can go incognito in your chats and it functions like the secret chat of Telegram or self-erasing messages of Snapchat.
In this case, the DMs will be automatically disappeared when the chat is over. Moreover, you can make sure no one can take a screenshot of your chats.
How to Activate Instagram Vanish Mode
Open your Instagram App on your phone.
Click on the messenger icon in the top right of your feed.
Click on the chat you want to put in Vanish Mode to open it or create a new message thread.
Swipe up on the chat to activate the Instagram vanish mode.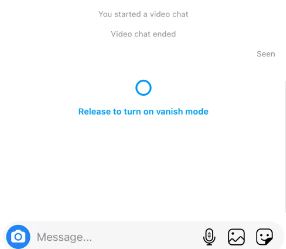 However, you can switch on the toggle for 'Vanish mode' in the setting of your target chat.
?Just a Quick Reminder: both you and your partner require the new Instagram Messenger to successfully launch the 'Vanish Mode.'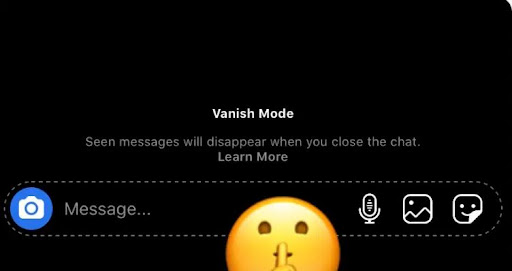 3. Watch Videos with Friends
There have been plenty of times that I wanted to share a video with my brother, but I also wanted to see his reaction. Honestly, it was the reason I updated my Instagram Messenger.
Now while we are on a video chat, I share my favorite content such as IGTVs, Reels, or even movies with him and we enjoy watching them together.
Don't know how to use this feature? Follow my screenshots.
Firstly, just click on the video icon to make a call with your beloved one.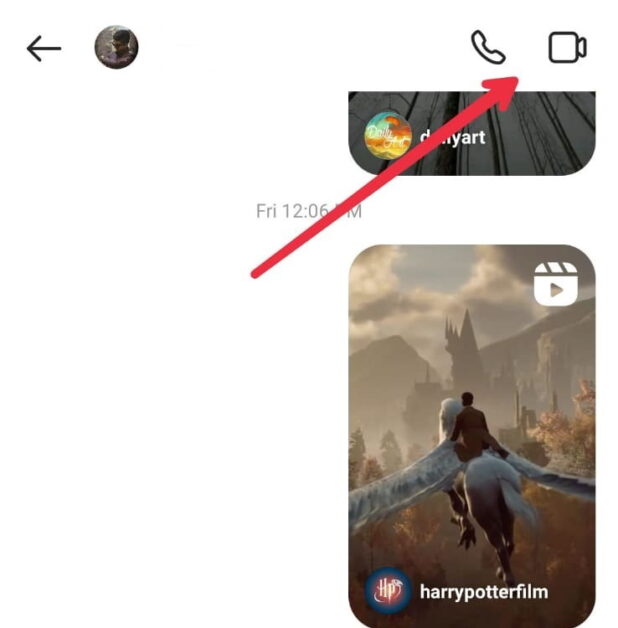 Then, tap the Media icon at the bottom of the video chat window and select the content you want to share.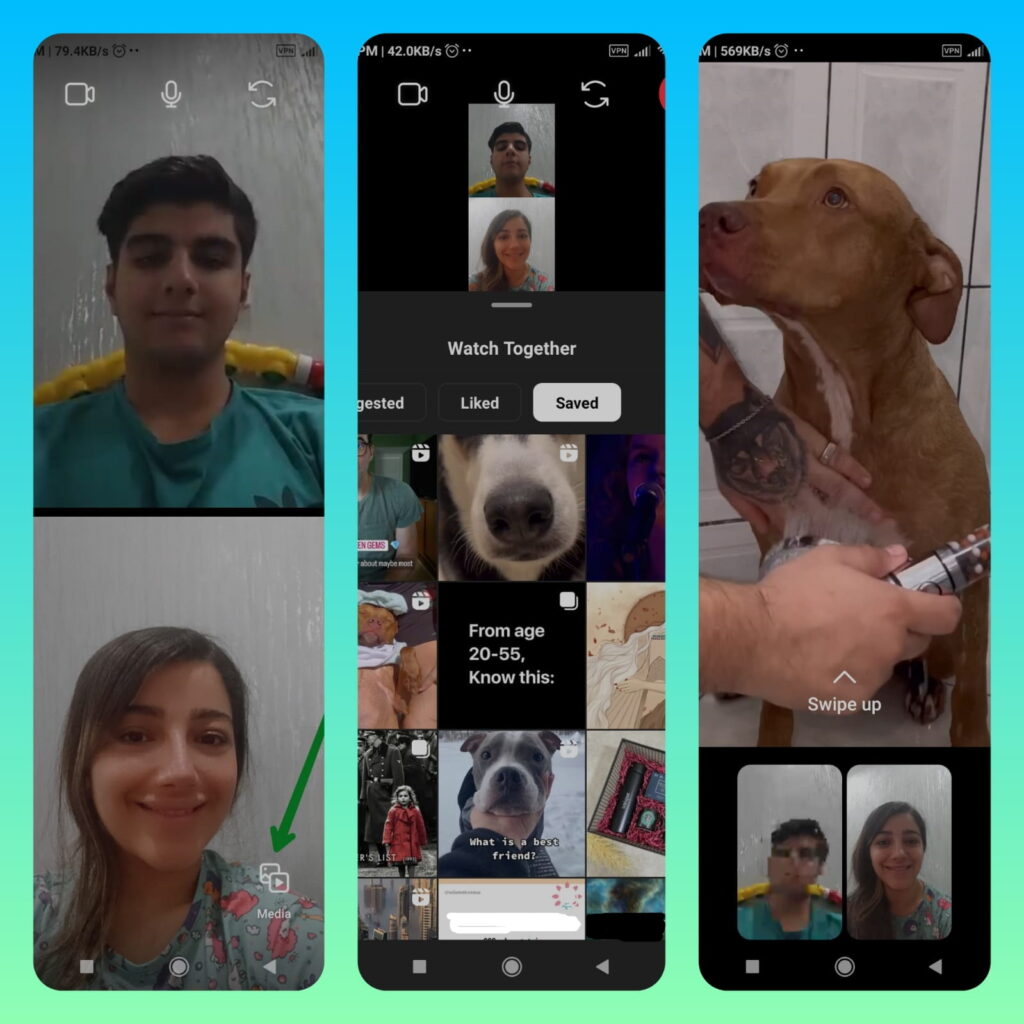 You May Also Like to Read: Best Follower Tracker App for Instagram: Maximize Your Instagram Growth Now
4. Swipe to Reply and React with Various Emojis
Have you ever got stuck in a severe chat conversation or even in a fight, but you found yourself unable to reply to a specific message that is passed?
Well, that's kind of impossible for you to do, unless you have updated your Instagram DM Messenger. This is one of the best cross-app features which works similarly to Messenger and Whatsapp, as well as Instagram.
Imagine you are having a conflict with your partner and you want to make it clear as to which particular message you respond to, just tap on the message and slide it. This is when the message would be quoted along with your reply.
For me, this feature of the DM update is very practical. Since at least I hope he understands what I meant, though I doubt that…
Moreover, by updating your Instagram chat, not only you can answer what you want to reply to, but you can choose the emojis that best describe your feeling at that moment.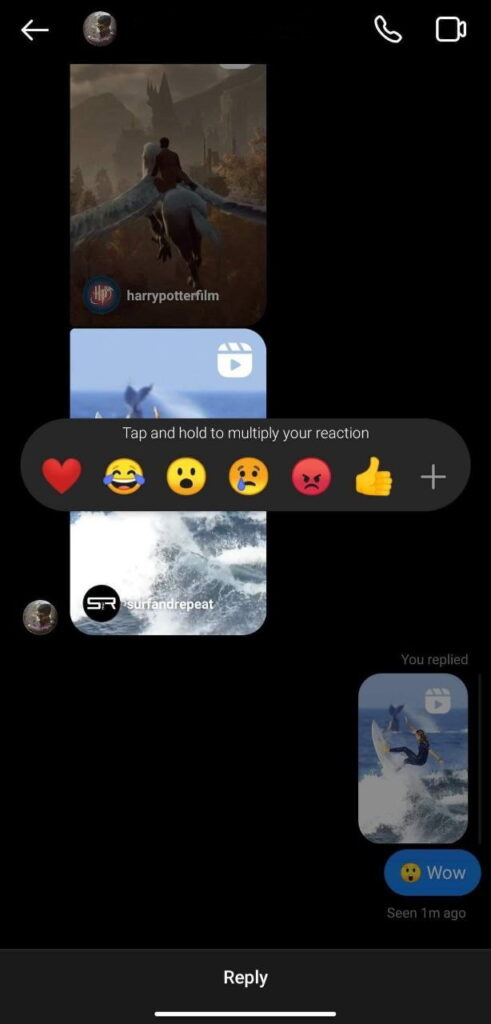 5. Forwarding Messages & Posts
Let's talk about the other similar feature. With this new update, you can reshare a post or content with friends.
Here is how it's done:
Just click on the arrow beside the post you've already shared. Easy peasy!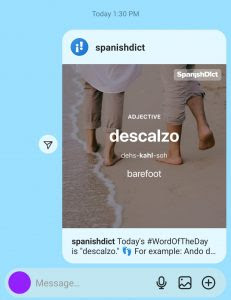 6. See Who's Online
Remember this feature on Messenger? Well, since everything is mixed up on these two applications, this one also has transferred to the new Instagram DM update.
It helps a lot if you want to catch your partner red-handed ? Yet, if he doesn't want you to see whether he is online or not, he can easily turn off this feature.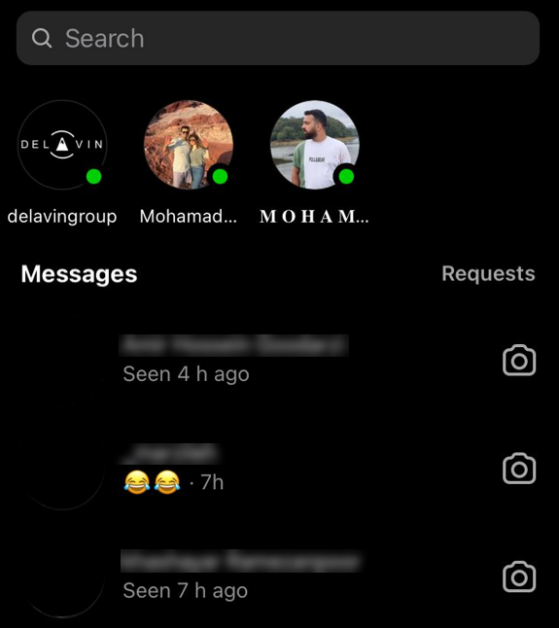 7. Share a Note with Others on Instagram
It is another amazing cross-app feature in which you can share what you have in your mind with your friends through a note.
If you want to imagine how it works, consider the status feature on Whatsapp but just the note version.
The best thing about this new update's feature is that not only you can choose who sees your note, but also your note can be the start of a cool tete-a-tete.
You might be wondering how to share a note with your friends. Well, that's quite simple. You only need to
Tap on the DM button on the right, then tap on your profile picture.
Then, tap Share what's on your mind, then enter a note of up to 60 characters.
Select either Close Friends or Followers you follow back under Share with to share your note with these people.
Finally, tap Share in the top right to share your note.
Here you go! Easy as a pie.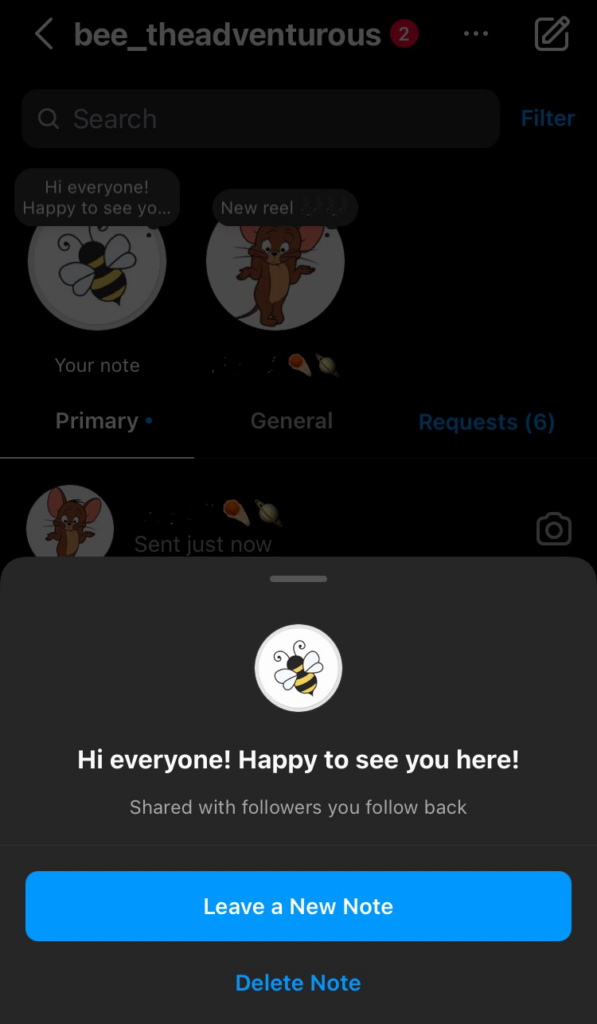 Tip: Remember, your note won't be visible after 24 hours. Also, you might want to delete your note before 24 hours. To do so, click on it and then click on the Delete Note.
8. Personalized Stickers
Did you know that you can create your own stickers on the new Instagram Messenger update? Wouldn't that be cool?!
But that's beside the point. Making your own stickers should be a part of your marketing strategy if you use Instagram for business.
Never underestimate the power of fun content. By adding your own, custom-made stickers to your account, you give it a distinctive touch and it allows you to share entertaining content.
The feature lets you make and share customized avatars of yourself or your brand, but how exactly do you do that? Well, that's what I'm going to explain in the following stages:
Open your Instagram profile from the bottom navigation bar
Choose settings
Next, tap on the account and select avatar. This will help you with editing your customized avatar. This is where you may adjust your skin tone; Even add gadgets to your avatar's face, body, and pierced ears. The process of creating a virtual version of yourself, or an avatar, is much simpler because Instagram also provides you with many templates to use.
Once you've finished customizing your avatar, just press done at the top right and then select 'Save Changes' to save your avatar.
Now, you successfully created your personal Instagram avatar. But how can we have access to it?
?How to Access Your Avatar
Open the story creation and tap on the sticker icon at the top right corner
Now from the list of stickers just choose an avatar to access your avatar.
Depending on your character, different stickers are there for you to choose from. Once you've chosen a sticker, all you need to do is add it to your Instagram story by tapping the story button.
To move on to DMs, simply open the chat window with any profile and then tap the sticker icon in the text box from here.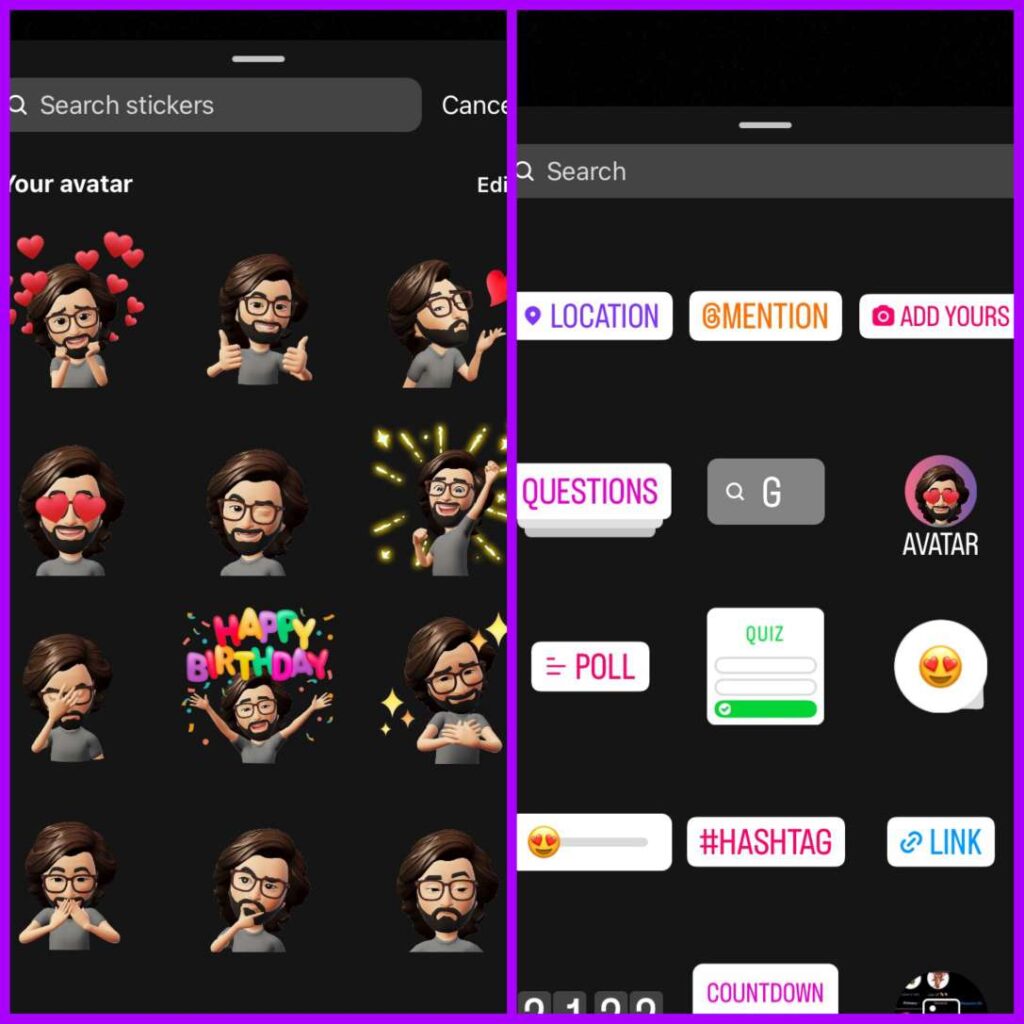 IG Messenger is a popular feature of this platform, allowing users to connect with friends and family, share photos and videos, and stay updated with the latest news and trends. However, updating your Instagram Messenger can do more than just enhance your personal communication experience. It can also provide significant benefits for your marketing efforts.
Read the next section to learn how to use this feature for your marketing purposes.
How to Make Use of DMs for Marketing Purposes
Now that you've learned how to update Instagram Messenger, you may want to know how to use DMs and do DM marketing. In today's digital landscape, DMs have emerged as a powerful tool for marketing purposes. You can use IG DMs for your business.
Updating your Instagram Messenger opens up a whole new avenue for connecting with potential customers and building relationships. By keeping your Instagram Messenger updated you ensure that you have access to the latest features and improvements that can help you better engage with your audience and slide into their DMs effectively.
But what if you lack time to manage your DMs? We recommend utilizing the finest DM apps to handle your DMs and receive expert advice. Keep reading.
DMpro: Your All-in-One DM Marketing Solution
To simplify and streamline your DM marketing efforts, consider using DMpro.
DMpro is one of the best DM apps that provides a comprehensive suite of tools to manage and automate your DM campaigns.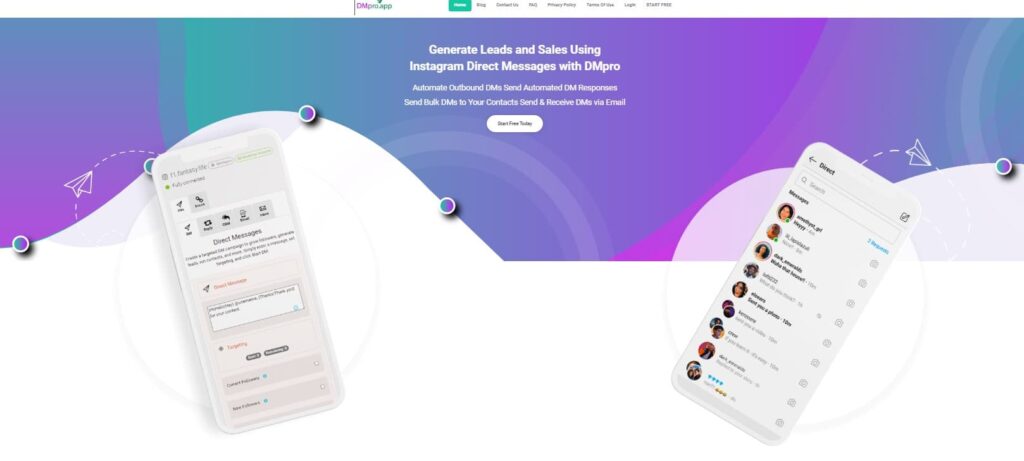 DMpro provides you with human-based managers who perform manual DM marketing for you. This prevents your DMs from being marked as spam. Your audience will also be able to trust you and communicate with you more effectively.
Additionally, with DMpro, you can schedule messages, track engagement, analyze results, and efficiently manage multiple DM conversations in one centralized dashboard. This platform empowers you to save time, increase productivity, and deliver targeted messages with ease.
DMpro offers advanced features and tools specifically designed to optimize your Instagram Messenger experience for marketing purposes. From targeted messages to customer segmentation and analytics, DMpro streamlines and enhances your direct messaging efforts, helping you reach your marketing goals more efficiently.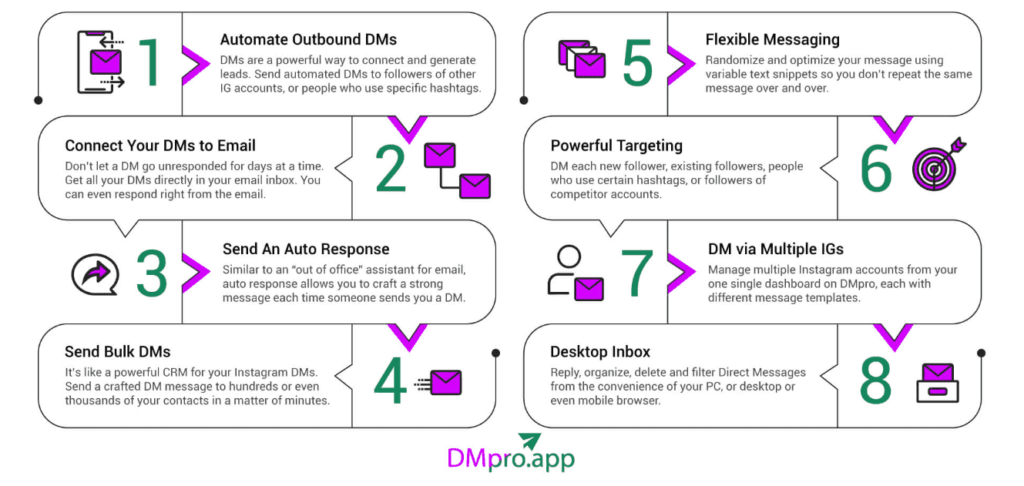 In conclusion, updating your Instagram Messenger is not just about connecting with friends and family. It is a crucial step towards improving your marketing efforts and establishing meaningful connections with your audience.
By leveraging the power of direct messaging, utilizing the latest features, and considering the use of managed apps like DMpro, you can unlock the full potential of Instagram Messenger for your marketing purposes and drive meaningful engagement with your customers.
How To Update Instagram Messenger: Conclusion
As you see, when you update Instagram messenger, several new features and settings will become accessible. So don't hesitate any longer; simply follow the instructions to upgrade your Instagram Messenger.
However, there are many things that this update is not offering. If you are willing to make the most of Instagram Messenger, you can always visit another highly efficient website called DMpro.
DMpro allows you to send mass DMs to your target list, whether they are your current followers or even followers of your competitors.
Moreover, recently they have promoted a manual plan that assigns you a professional account manager who sends all your DMs manually, which is much safer and more effective.
FAQs on Instagram New Update Messenger
Here are a few FAQs on the topic before we finish our post on how to update Instagram Messenger. So, let's explore them.
1. Why Am I Not Getting the Messenger Update on Instagram?
After choosing the menu icon, tap 'Settings' to access your settings. It should now be possible for you to see a menu option for 'Update Messaging.' If not, it means that your country does not have access to the feature. Another reason you don't have the Instagram Messenger update is that you haven't updated the Instagram app.
2. Why Is the New Messenger Update Not Working?
Try some of these ideas if you can't upgrade your Messenger for Android app:
1. To free up space on your phone, delete data.
2. Install the Messenger software again from the Google Play Store after uninstalling it. Refresh your Google Play Store application.
3. Is Instagram Messenger the Same as Facebook Messenger?
You may now communicate with those who use Messenger without having to download a new app on Instagram, and vice versa. Instagram users' calls and messages will remain in the Instagram app. Facebook promises to introduce more methods to connect in the future.
4. Does Messenger Show When You Are Active on Instagram?
If you have turned on Active Status, your friends and contacts on Facebook and Instagram will see a timestamp next to your profile photo that shows when you were last active.
5. Can You See an Instagram Message Without Them Knowing?
The final line is that, despite Instagram not officially allowing users to disable visible receipts, you can view Instagram messages without being seen. You can read it by shutting off your internet and using third-party apps, notifications, message requests, and message inboxes.
For more information, check out how to read Instagram messages without being seen.
6. Can I Delete Instagram Messages From Both Sides?
You can use the 'Unsend' option to remove a message that you've already sent if you change your mind. Everyone in the conversation will have it deleted as a result. Just log back into Instagram and look for the message you wish to remove.