As time goes on, we're frequently introduced to new mediums of social media, and the bigger platforms do their best to keep themselves relevant.  So how do they do that? 
Instagram does it by updating its platform with new features to bring in more and more users as frequently as possible. 
Instagram Live is an excellent example of that, and it's proven valuable and entertaining to users all over the world for a great number of reasons. 
You might even find that it's a helpful tool for you too.
What Is Instagram Live?
So what is Instagram Live?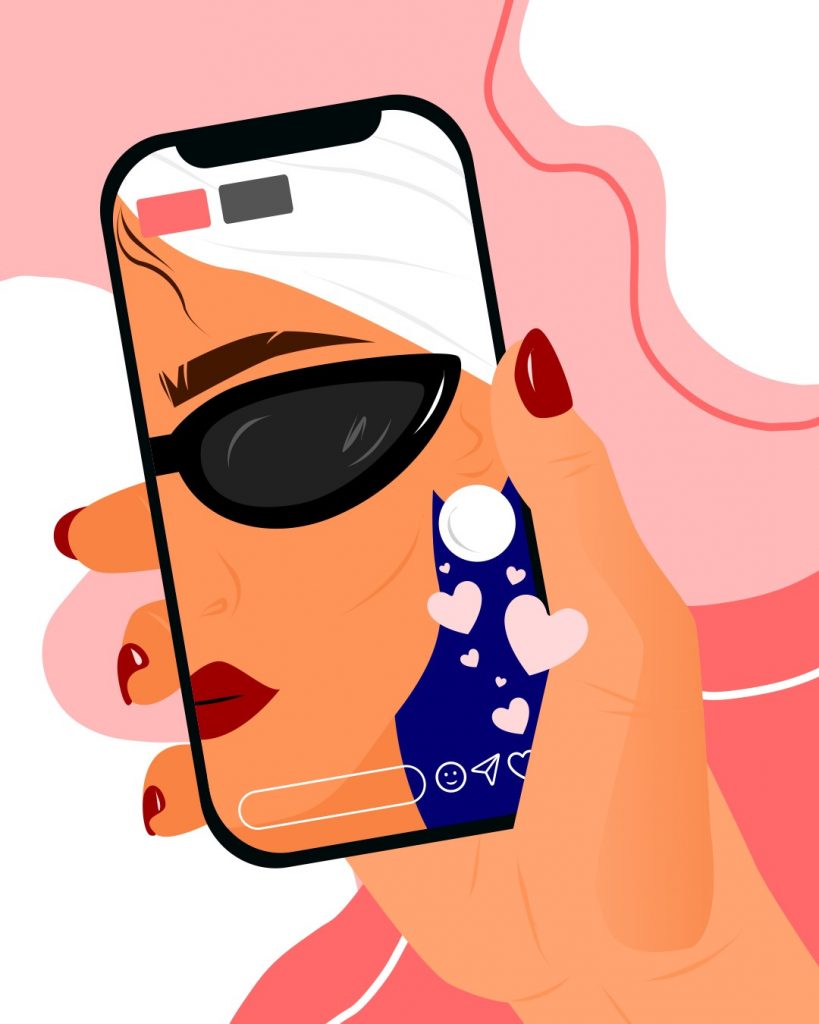 Illustration by Vectornator
Instagram Live is one of Instagram's latest additions that lets you stream yourself to a potentially unlimited number of viewers online and perhaps even make your video go viral. 
Hundreds of millions of people users it every day to broadcast all sorts of content – so long as it's within Instagram's guidelines.
It's a service that anyone is free to use as they please, and it's completely free. 
It's not just for entertainment, though, as it can make for an excellent platform for influencers and businesses to ramp up their brand marketing and improve the audience interaction potential.
How Is "Live" Different from Instagram Stories?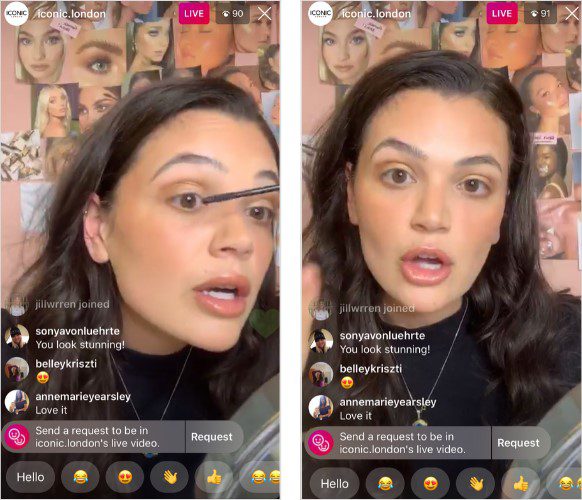 The main factor that separates Instagram Live from Instagram Stories is how the audience views the content. 
While IG Live will be there while you're broadcasting it, and viewers will be able to interact with you while you're there; something that you post to stories will be uploaded and kept there for 24 hours. 
Stories will also only consist of a short clip or image, whereas your Instagram Live broadcast can be as long as four hours.
Why Use Instagram Live?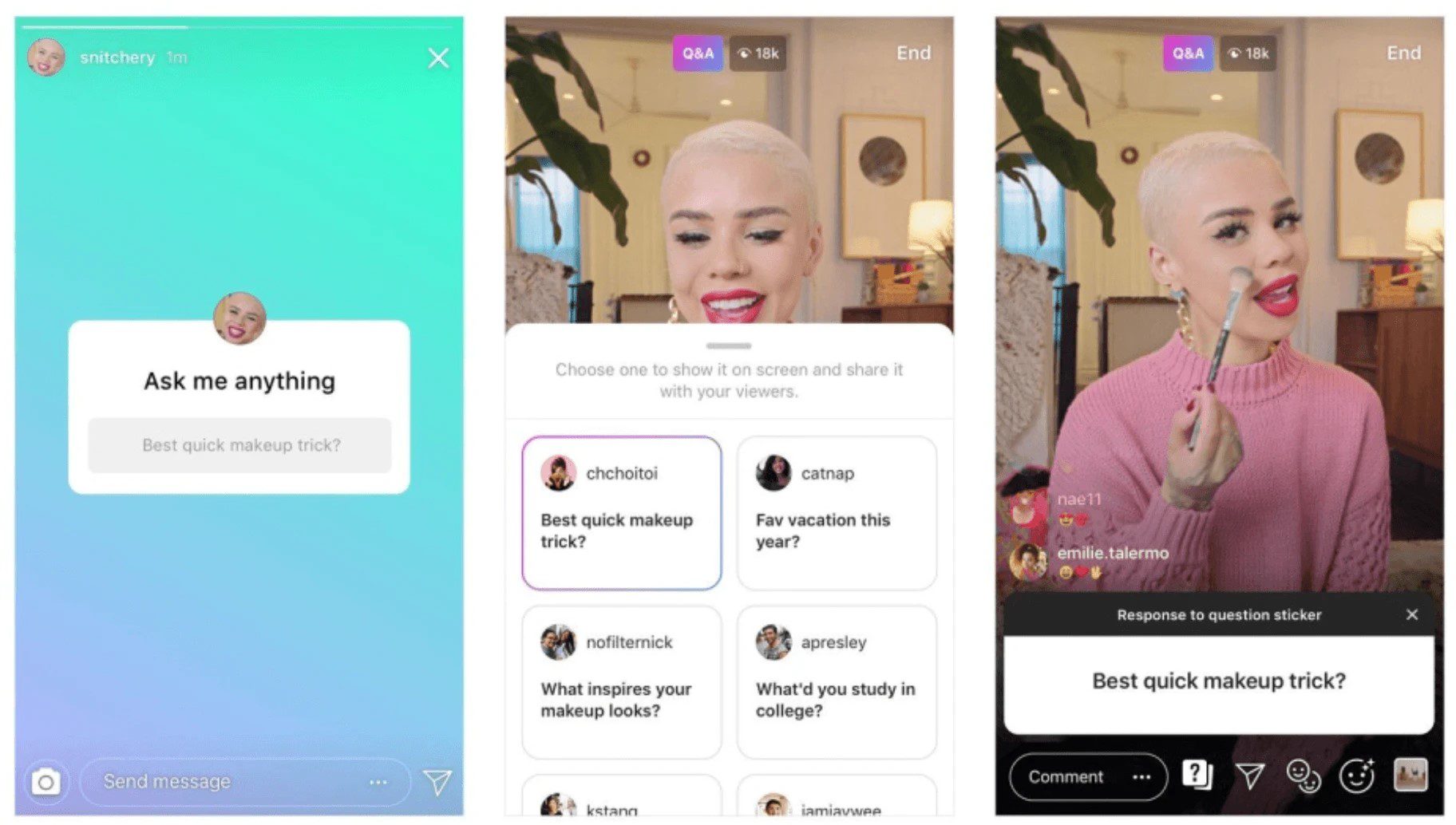 So why should you consider using Instagram Live? 
It's a free service that can provide you with a whole range of benefits. You would be wasting an opportunity to grow your audience for free –

all it costs you is your time.

As an individual, a business, or an influencer, Instagram Live's interaction capabilities make it the perfect tool for you to grow your audience even larger. 

When you're trying to get closer to someone or get to know them, you can't do that with plain old text. 

Broadcasting over Instagram Live brings you closer to your audience and lets them get to know you a lot better. 
Not only that, but you can get closer to so many people at once – which would be impossible if you had to interact with them one by one.
If you're someone without an online presence or reputation, you're going to have a hard time conveying your personality without interaction. 
Broadcasting yourself in Instagram Live is a great way to put yourself out there due to its low-pressure expectations.
You could be doing whatever you want; it's up to you.
As a business, there are many marketing benefits to be reaped from social media. Instagram Live can be a great help with that. Having a live broadcast encourages users to check in right now. 
Live broadcasts are an exclusive experience, and even if you could see them afterward – you're not going to get the same amount of interaction with the broadcaster that you would if you were there watching at the moment.
Instagram Live is also an excellent way for you to give back to your audience. As mentioned before, the interaction is great for business, but you should know that it's great for your viewers. 
So many people would love the opportunity to interact with someone they're a fan of, and Instagram Live provides that chance for them to do that. 
You're bridging the gap, and you're no longer just a faceless company or an Instagram influencer with a mysterious personality. 
Social media often creates a facade based on what you post, making it difficult to know what the poster is like – but you don't have to worry about that when you're broadcasting live.
Your customers have to know that they can trust and believe in you before becoming a patron for business. 
Streaming live for them gives them a look into who they're buying from, making it much easier for them to trust you as a company. 
When you're somewhat face-to-face with your customers and audience, it's like you're in the room with them.
When Is The Best Time To Go Live on Instagram?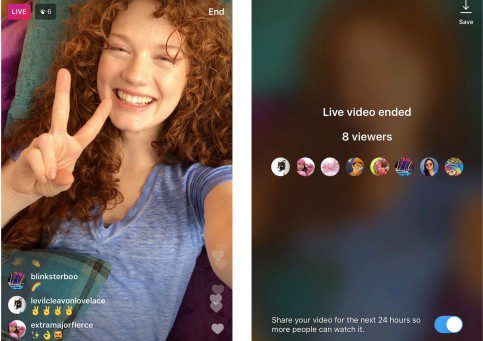 When it comes to picking the best time for you to go live on Instagram, it depends on what you're after. 
If you're after reaching a particular demographic, you should consider when the best time to encounter them would be. If you don't, your viewings aren't going to be at their peak potential.
Broadcasting on Instagram Live can take time and energy, and you don't want to be overusing this tool if you're using it to get more viewers. 
People will click on the stream urgently to not miss it, but that won't apply if you're streaming too often. If you're going to stream, you should be looking for the best time to go live.
Your best time is going to depend on your ideal audience. 
If you're trying to reach people within your country or time zone, you don't want to be streaming at the same time where people will be occupied with work or school. Nor do you want to pick meal times. 
Picking the hour at which people are usually spending their free time on leisure will get you the most views from people in your area, which will be the best way to grow your audience.

You should also consider whether or not you have any competitors, as they can divide the number of views you get if they're streaming simultaneously. 

Know your competition, and try to make your exclusive live streams be at a different time to people sharing similar content to you. 
If you're sharing an audience, then they're not going to be able to go to both of your broadcasts at the same time.
If you already know your current following's main demographic, it can help you pick the best time for your broadcast. 
In addition, planning your broadcast around your existing follower base will help you gain more traction with it.
Your ideal audience will also dictate what kind of content you'll be putting on your stream too, as you want them to remain interested for the duration of your stream. 
Having a very long live stream will only put your viewers off of watching you if their attention span is short. So you should consider what kind of time and people you're dealing with when planning it.
How To Use Instagram Live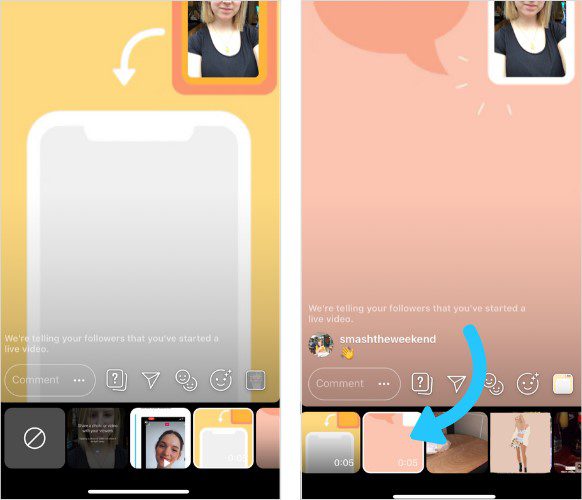 So now you know why you should use it, but how can you get started? 
It's a simple process, as it was made for anyone to use from their mobile devices, so you don't have to worry about it getting too complicated at any point. 
You'll be ready to go after just a few button presses.
Firstly you'll want to open up Instagram and touch the camera icon at the top left of the app.

Now that you've opened the Stories camera, you can scroll through the options at the bottom until it says

"Live".

Simply tap the center button to start the live stream, but you should consider working through your options at the top left first to set permissions for your viewers.
Now that you're broadcasting, you're free to interact with the viewers who have begun watching you, and their comments will appear at the bottom.
When you're ready to end your stream, you can press the button at the top right of the screen that says "End", and you're all done.
If you'd like more people to see your broadcast even after it has ended, you can save it and upload it to YouTube afterward. 
It could take a long time if you were streaming for a few hours.
Latest Updates & Features for "Live"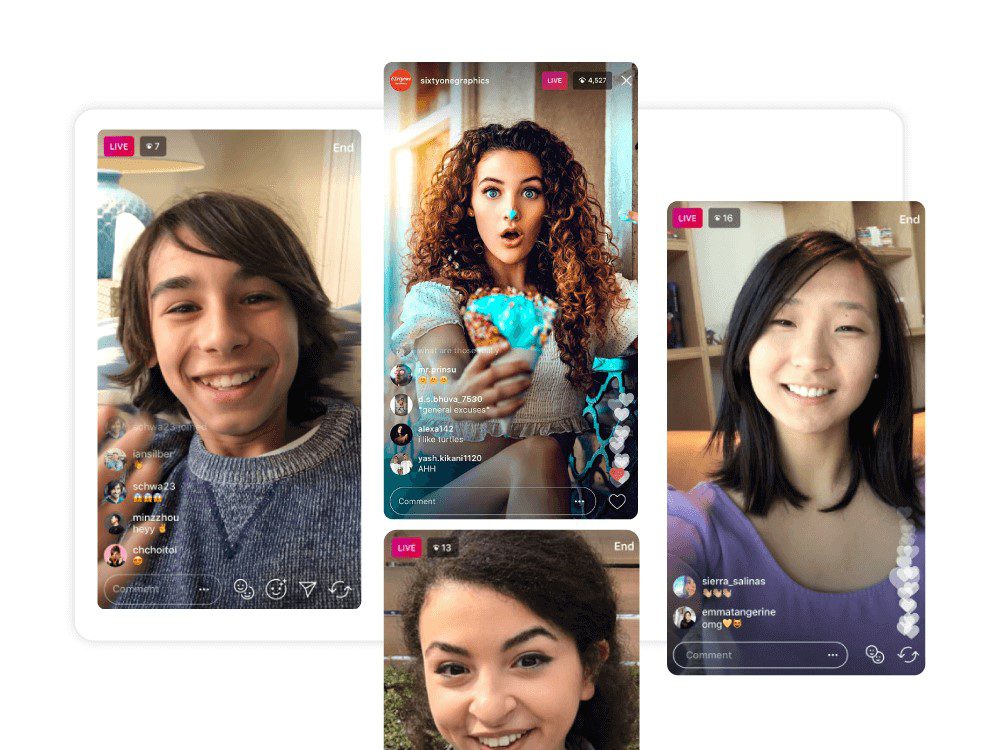 Any platform needs to keep adding to what they already have if they're going to keep up with their competitors. Instagram is doing that with Live. 
There are frequent new additions to improve on it, which can all make for significant growth opportunities.
Instagram Live has recently added Live Rooms to the broadcasting services, which means you can now broadcast yourself with up to three other people at the same time. 
It's essentially joining the streams together, which is perfect for if you're doing collaboration streams or would like to get more than one person to stream with you and help with the broadcast. It's a great way to share an audience with another broadcaster too!
With live rooms comes the option of inviting guests to your broadcasts. 
Not only does it let you collaborate, but you can also get a much better interactive experience with your viewers. 
For example, if you're doing Q&A, you can have them ask you themselves, or you can invite them simply to talk to them; the choice is yours.
You have plenty of room to stream in Instagram Live, and your stream can be as long as four hours, which means you have plenty of time to talk and build up your viewers as you go. Here's a handy guide to Instagram Video Length if you're interested in learning more. 
It's a long time, and it gives you the freedom to broadcast whatever you like.
Once your broadcast has ended, you can also have it saved to your archive for up to 30 days. When you finish the stream, you can save it or hit the download button if you would like to save it to your camera roll instead. 
Now while you're broadcasting on Instagram Live, you can disable your audio and video too. It's a convenient option that lets you opt in and out of broadcasting yourself without having to stop the stream. 
If you plan to be streaming for a longer period of time, then being able to momentarily mute the audio can make it easier to stay active.
Common Questions
Can I store my Instagram Live videos on my account?
You can save your Instagram Live videos to your phone, or your Instagram Stories, making it easy to reuse them when needed. It's conveniently made for you to be able to upload them somewhere else once the broadcast ends.
Can you watch Instagram Live after it's over?
Once a broadcast ends, you can no longer view it unless the original broadcaster uploads it themselves. If the broadcaster has posted it to their story or uploaded it to IGTV, then you'll be able to watch the Instagram Live that you missed before.
How do you know when someone goes live on Instagram?
If you haven't enabled notifications for your Instagram, you won't be told when someone has gone live. However, if you have push notifications enabled, you should be informed whenever the person you follow on Instagram has gone live. 
It's helpful to make sure you have push notifications enabled, so you never miss a broadcast that you're interested in.
The Wrap
In conclusion, Instagram Live can make for an excellent experience for anyone that wants to give it a try. 
It's great for entertainment purposes and an effective tool that businesses can use to gain more traction. 
It allows you to get a more personal connection with your viewers, and you can be more open with everyone when you're face-to-face. So it helps to break down that barrier that social media is usually responsible for.
If you're interested in learning more about Instagram or Instagram Live overall, there's plenty of resources that you can find online, and you don't have to worry about any kind of fees. 
Many people out there use Instagram as a source of income, as influencers can use their fame to gain sponsorships while they do their jobs. If you're out of the loop, it's worth taking a look into. 
You can check this guide if you're a beginner.