Note: not interested in the details and just want to start scheduling your posts/stories/reposts? Click here.
The fastest and most effective way to growing a successful Instagram page starts with daily posting. However, while Instagram is undoubtedly the platform you should be prioritizing for your business, the platform is far from perfect. Fortunately, most of the problems and inconveniences associated with Instagram can be fixed with the help of an Instagram scheduling tool.
Why You Need an Instagram Scheduling Tool
You Can Post From Your Desktop
but if there is one thing that it lacks, it is the native ability to upload your posts from your desktop. This is especially annoying if you are creating your content with devices other than your phone. If you want to upload posts created by non-phone devices, you first have to transfer your file to your desktop, then you have to transfer it to your phone, and only then can you upload it to Instagram from your phone.
If you're creating and posting content on the daily, these extra steps can get annoying real quick. With an Instagram scheduling tool, you can get rid of these extra steps. You'll still have to transfer your files to your desktop if you're using a non-phone device, but instead of having to transfer the file to your phone, with an Instagram scheduling tool you can just drag and drop your posts from your computer to the scheduling tool.
You Can Post When You Wouldn't Otherwise Be Able To
Outside of just convenience, being able to schedule your posts on Instagram ahead of time also allows you to post at times when you wouldn't otherwise be able to. This is helpful if, for example, you are going on a week vacation and don't want to be bothered to handle your Instagram every day. With an Instagram scheduler tool, just create the content ahead of time, schedule it for the days when you'll be away, and you're good to go.
You Can Conveniently Post At Times When Your Audience Is Most Active
A third benefit of using an Instagram scheduling tool is that you can conveniently schedule your posts at times that you know are bound to produce the most engagement from your audience.
This requires you to monitor the performance of your posts over a period of time (a month, for example), which you can do manually or with the help of a tool like Iconsquare.
What are the best Instagram Scheduling tools in 2019?
Think of AiSchedule as a perfect suite when it comes to your Instagram scheduling needs.
Here's what you can do with AiSchedul:
upload and schedule content from your desktop for days, weeks, or months ahead
post immediately from your desktop
schedule videos and multi-photo posts
date and time scheduling options
schedule the same post across multiple Instagram accounts (AiSchedule will space posting out by 1 hour to avoid flagging)
write your captions and add hashtags from your desktop (hashtags are added as first comment)
more
With AiSchedule, after an initial setup with a qualified marketing strategist, you are given complete control of your own fully-functional Instagram posting and scheduling. In addition to being a fully functional Instagram scheduling tool, this also includes Auto Response to Comments and Automated Deleting Posts.
Click here to try AiSchedule for free.
Buffer has been a favorite for social media managers for a long time, due to the fact that it combines the ability to schedule posts across multiple platforms, Instagram included. One thing that sets Buffer apart is the fact that it also provides analytics data on your pages. This is great if you want to see how your new campaign is going, or potentially see why your social media efforts may be working on Facebook, but not on Instagram.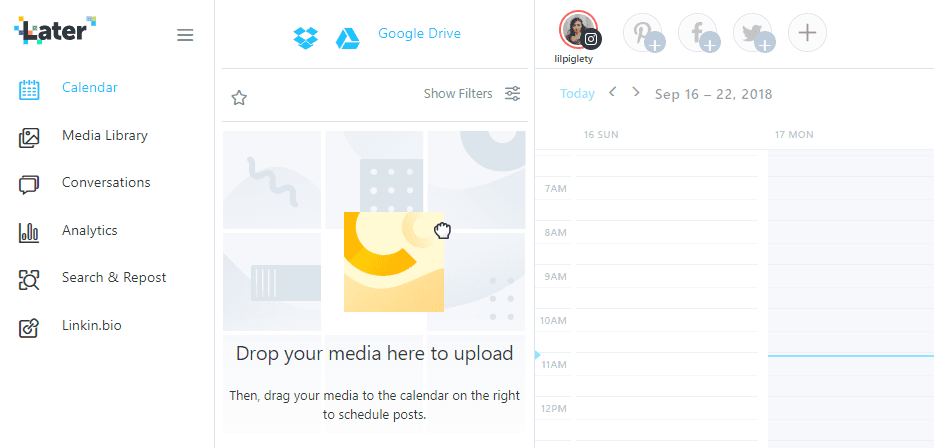 If you want to give Later a try, the primary benefit is that you can start for free with up to 30 scheduled posts a month. This means that you have some time to test things out before committing fully. However, this doesn't include video, which is a paid option only. Another nice thing about Later is that it has a preview function that not only lets you see what your future post will look like, but how your entire account will look like afterward. This is great to keep things from getting too repetitive.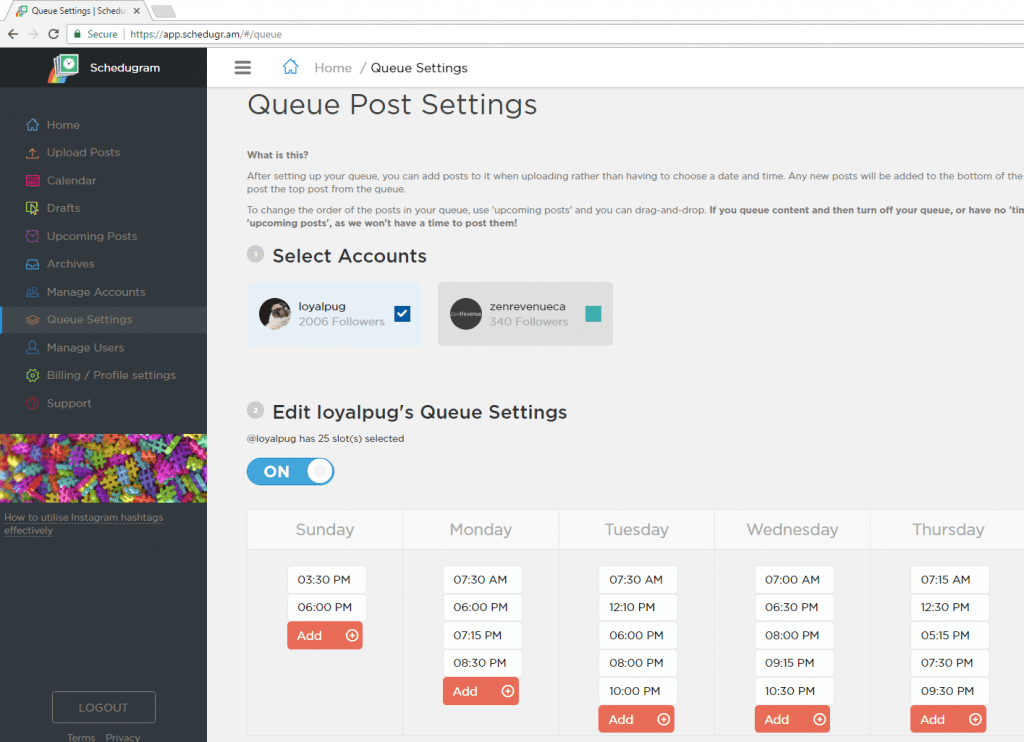 Schedugram is one of the most popular options out there as far as Instagram scheduling tools go, mainly due to its interface. Along with setting up posts for the future, either one at a time or in bulk, you can also crop, rotate them, or add filters ahead of time to get a certain look. In addition, if you're part of a team, you can also either manage multiple Instagram accounts or create multiple users to delegate certain tasks.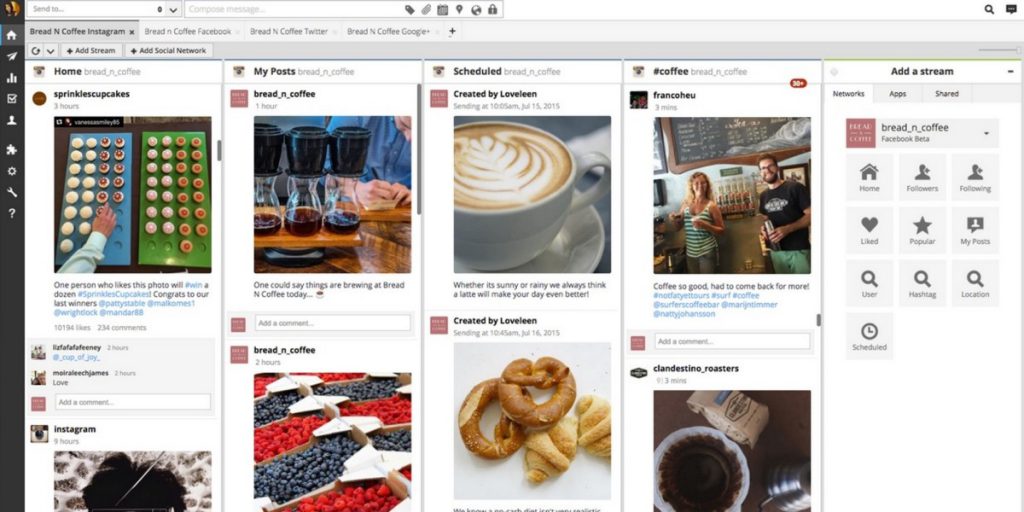 Hootsuite is one of the largest names in social media scheduling in general, but there are a few features for Instagram specifically we want to mention. These include monitoring competition as well as using "search streams" to see who is using the hashtags you make so you can comment on their posts.
---
Know of other Instagram scheduling tools? drop us a comment below 😉