Instagram has rapidly climbed up the pecking order of social media networks used by marketers. Since your followers play an essential role in Instagram marketing, Gradually, you will need to track your performance and the act and feedback of your followers. Therefore, as a business marketer, you may look for the "Best App to Manage Instagram Followers Online" someday.
As the platform with the most engagement, it is now an essential tool for promoting your business. In this article, you will realize how to manage your Instagram followers and the best app to assist you.
Why It Is Important to Manage Instagram Followers
It's not adequate to show up and share photos; It is necessary to pay close attention to your Instagram followers list. Having an enormous number of followers may seem to be a sign of success on Instagram marketing and boosting your business; still, it may cause a misunderstanding because having the right Instagram followers is crucial, not the most.
Over time you can find new ways to get followers on Instagram and build up many followers. In this case, it may be difficult for even a casual Instagram user to keep track of who has followed and unfollowed them. The native Instagram app does not provide easy ways to manage your followers and track your comments. However, it grants some analytics for users. There are also many third-party tools available that give more analytics to refine your Instagram followers and improve your Instagram posting performance.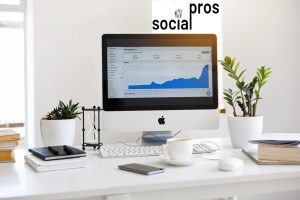 Tips to Manage Your Instagram Followers online
As the importance of managing your Instagram followers was mentioned previously. Here are some tips to help you manage your Instagram followers better.
1. Post Your Best Content
To establish a brand reputation, you need your audience following; make sure you post your best content and avoid overloading your page with every picture or video you take. If you solely post content with the most potent quality, you will have your followers as your brand loyalists. Furthermore, potent quality shows your content is beneficial, well-edited, engaging, up-to-date, and most importantly, related to your brand.
2. Be Easy to Find
The competition is only growing. It is essential to make your username simple, brief, and easy to find on Instagram's search features. Your content must be easily searchable, shareable for anyone looking for your brand.
3. Analyze Your Core Demographic
Research your Instagram followers to see things like their age, gender, income, education, interests, location, and marital status. These demographics provide tremendous insights into who follows you and whom you should target for the future. Instagram Insights provides you with a range of analytics relating to your Instagram account. 
This feature is the official analytics section of Instagram. Meanwhile, It is currently only available to businesses and accounts with high engagement levels. On the other hand, once you have a business profile, you can tap on the graph icon in your profile screen's upper right so you will get access to your Instagram Insights. One section refers to your followers. In this area, you can see the following information about your followers:
The typical times your followers are on Instagram.

Your follower numbers(along with new followers this week)

The gender distribution of your followers

Their age range distribution

Your followers' locations

(cities or countries)

Your followers' activity
4. Evaluate Your Content  
Content analysis is the best way to work out what your audience desires. Moreover, It'll provide you some great insights into your most engaging posts and help you create an Instagram content strategy for the future. Although it is impossible to satisfy all your followers, the goal is to share content that engages as many as possible.
5. Try New Instagram Features
By utilizing some of the new features on Instagram, such as changing the cover thumbnail on your high-quality videos, you could attract your followers more. Likewise, Instagram Stories and taking live stories provide another avenue for brands to post content. 
6. Observe Your Comments
One of the essential parts of managing your Instagram followers is observing and also responding to your comments. It is vital not to ignore your followers' comments; In this case, you show you respect them, and their ideas have values. 
6. Increase Brand Awareness by Hashtags
Brand awareness is how easily and quickly your customers remember you and correctly associated with your particular product or service. Brands with high brand awareness are  called "Popular," "Trending," or "Buzzworthy."
That is to say, a great way to establish brand awareness is through advertising and using popular hashtags, especially in the primary stages of your business.
7. Establish a Community 
Managing your Instagram followers lets you create a gathering of loyal users. It increases follower engagement and also encourages users to share or tag others in the post. You could ask them to tag a friend or leave a comment and spark conversation by asking questions in the caption to start interactions with them. 

AiGrow-

The Best App to Manage Instagram Followers online
As your Instagram followers increase and receive more comments, it isn't easy to manage it all by the Instagram app itself. It's even more difficult when you own multiple profiles. However, it is necessary to manage Instagram followers and content efficiently. Hence, the solution is to get a dedicated account manager to grow your panel, observe, track, and engage with potential followers. 
AiGrow, the most potent Instagram manager tool, covers all the best Instagram Content manager features in one application. Above all, it manages every aspect of your content programs, like adding videos, Emojis, Hashtags, and texts.
This app makes following and unfollowing people extremely easy. You can discover your followers and unfollowers, find ghost followers, discover which of your audience is real, rather than bots, Find Inactive Instagram Followers, and determine which of your posts are the most successful.
Final Words on Best App to Manage Instagram Followers
When you increase the trust and support of followers in your brand, you are more likely to see these users turn into customers. AiGrow helps you to engage and build a real following through great content and customer interactions. Its AI algorithm functioning according to the Instagram algorithm, will find the most proper Instagram users based on Top hashtags, popular accounts, and even locations and helps you to grow followers on Instagram organically.