Have you ever wondered why can't you post multiple photos on Instagram while encountering the "Instagram Not Posted Yet. Try Again'" glitch? Instagram is a prominent social media application with more than 1 billion monthly active users. And its excellent facilities have made it one of the most efficient platforms for digital marketers to promote their work. However, there are also many inconveniences and bugs, which can be troublesome for those who use it on a regular basis. One of the most irritating errors is probably the glitch. In this article, we are going to mention different causes and solutions to the 'Not posted yet' problem. So stay tuned!
Why I Can't Post Multiple Photos on Instagram
Many reasons can cause the inability to post photos and especially albums on Instagram. In this section, we are going to point some of the probable reasons for the issue of getting Instagram error while trying to post multiple images at once.
Your application is out of date so make share you have the latest update of Instagram.

Instagram's technical issues can bring out such problems. In this case, you have to wait until it's back to normal.

You may get that 'Not posted yet' error simply because of your internet connection. Check out your phone's internet access carefully.

You may have reached your

daily limits

on Instagram

There may be a problem with the application's cache on your phone. We will tell you how to fix this in the next section

Maybe your content is against the Instagram policy, or you have used

banned hashtags

. So double-check the rules for that.

Maybe your account is banned by Instagram due to the repeated spam recognition.

You may have tried to

post a long video

among your multiple choices.
Fix "Instagram Doesn't Let Me Post Multiple Photos" Error
You may encounter the "Instagram not posted yet" error repeatedly while trying to post an album on Instagram. Or you may simply not be allowed to post more than a single photo at a time. In situations like this, reporting to Instagram Support is usually useless, but there are two natural steps you can take to fix this problem.
#1 Uninstall and Reinstall the App
Try to uninstall your Instagram app and then download it all over again after a while. Uninstalling the app may fix the issue. You can first try this step by logging out of your account and then logging back in. 
#2 Clear your Cache
If the application cache is not clean on your phone, it may lead to problems. You can empty your cache on your Android by taking the following steps:
Clean your app data on Settings> Apps > Instagram > Clear data.
And you can do the same thing from iPhone on Settings> General > Storage and iCloud usage. Find the Instagram application and click on the Remove and data document.
This will prevent your phone from using the cache data on your application. Check if the problem is fixed.
#3 Use a Third-party app to Post Multiple Photos on Instagram 
With all the above solutions, If you still have problems creating albums on Instagram, why not try the same thing on your PC? In this section, we are going to show you step-by-step how to post multiple photos from your desktop. We now mention a risk-free way to post various images with any aspect ratio possible on the application. 
AiSchedul is a safe and user-friendly management service, which comes to your assistance when you have issues with your Instagram account's management.  By using AiSchedul, you can not only manage your feed, IGTV, and stories but also can manage multiple Instagram accounts. Now let's get back to our problem of uploading an album on Instagram. You can simply fix the problem of posting on Instagram by following the instructions below.
Sign up to

AiSchedul

for free and login to your Instagram account from AiSchedul

On your

Dashboard,

you will find your IG account; click on

Manage Account

to begin.

On the scheduler tab, click on the

Schedule

and choose the feed option.
Now you can find your scheduler, as is demonstrated below.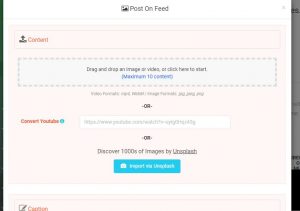 As you can see, you can upload up to ten pieces of content. And even more, you can post YouTube videos to your Instagram feed.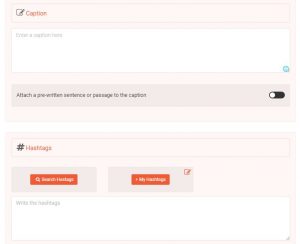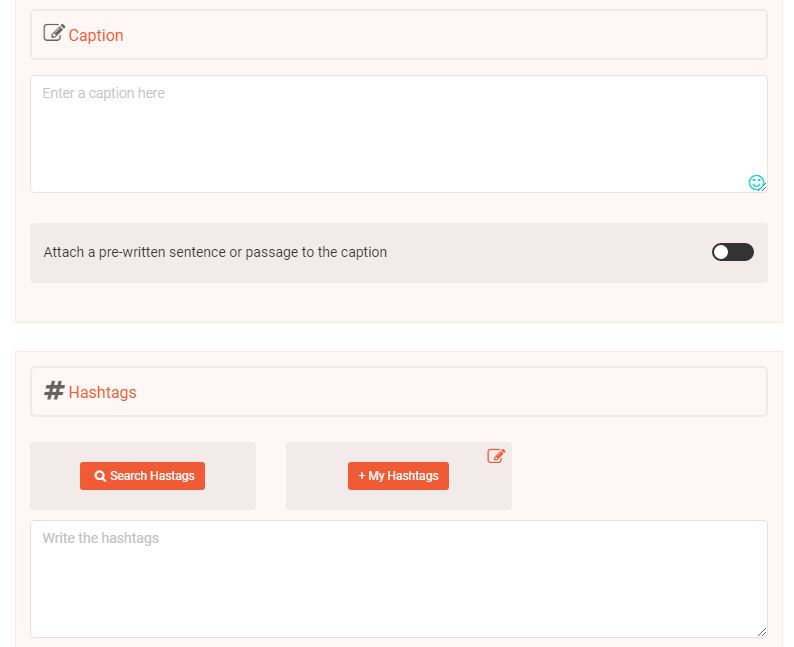 Schedule your post timing and click on the

Submit

button, and you are done!
FAQs About "Can't Post Multiple Photos on Instagram" Error
Now, you know what are the potential reasons that prevent you from sharing a carousel post on Instagram. But if you still face errors and have more questions about these posts, take a look at the following questions.
#1 How can I Post Multiple Landscape Photos on Instagram
Previously, if you wanted to post an album, you had to choose between cropping all of your images into squares or simply giving up using the album feature and posting the photos separately. The problem of posting landscape photos on Instagram has been recently solved. However, due to Instagram's technical errors and bugs, many users still have issues with this feature.
You can post vertical photos without cropping, Using your AiSchedul account.
#2 Why Can't I Post Multiple Photos on Instagram on Pc
It is sometimes too complex to convert our photos from our computer to the cellphone. Instagram does not have a specific desktop application, and the web features are so limited. So you may find it impossible to post photos from your browser without the aid of third-party applications. However, this problem can be easily solved using the method we have already described above.,
#3 How to Post a Long Video on Instagram as a Carousel Post
As Instagram only supports videos up to one minute, If you want to create a carousel post with videos of more than one minute, you need to trim your video manually. However, a perfect way to cut stories and posts neatly is again using AiSchedul management service.
Final Words
Instagram is an application that can cause errors due to many reasons and bugs. There are too many ways to fix these issues manually and by raising our knowledge of them. However, there is always handy to have a backup assistant, which helps us deal with almost every issue professionally. If you have any problems with the mentioned solutions in the article our professional managers are more than happy to assist you. So feel free to contact us.