Wondering how to post affiliate links on Instagram? Well, you should be; Instagram is not exactly the most hotlink-friendly social media. Still, many affiliate marketers have switched to this popular social media to earn more money. How? Well, they know some tricks that will turn Instagram into their bread and butter. 
There are many affiliate marketing programs out there, such as Amazon Associates, Shopify, CJ Affiliate, and Clickbank, to name a few. The good thing about affiliate marketing on Instagram is that you don't have to have a website or write a blog to place these links. You can simply use the power of Instagram to monetize your posts using these programs.
In this article, I'm going to show you some clever tricks that will help you to overcome these limitations and expose ALL of your affiliate links by posting them on Instagram at the same time. 
So, let's jump in! 
But first, take a quick look at this infographic: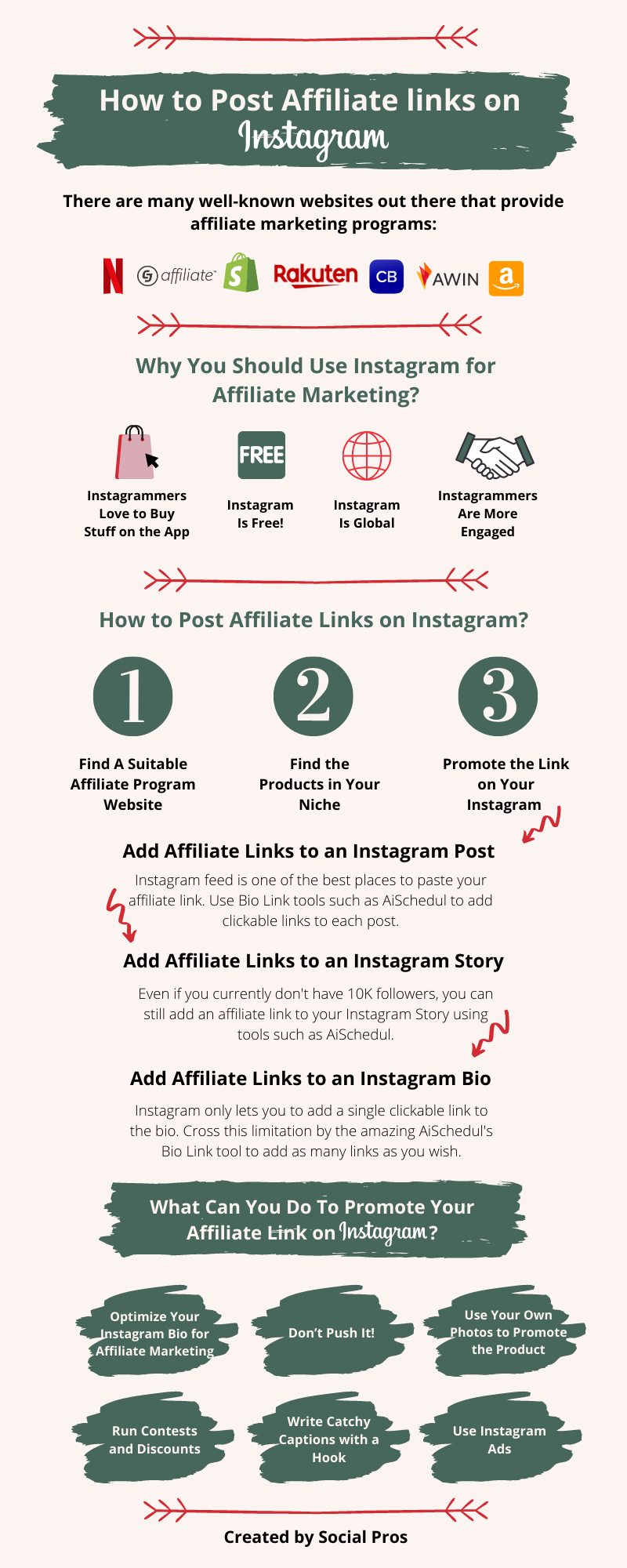 Why Should You Use Instagram for Affiliate Marketing?
As mentioned above, Instagram has some limitations when it comes to clickable links, but despite that, it is becoming more and more popular among both affiliate program publishers and advertisers. Well, there are some pretty good reasons for that. Here are some of them:
1- Instagrammers Love to Buy Stuff on the App
Instagram is a primarily visual platform, and it makes it easy for marketers to promote products using photos and videos. This feature makes Instagram a great place to examine different products. To make things easier for users, Instagram introduced Instagram Shoppable back in 2019.  Interestingly, 42% of U.S. women on Instagram say that they do shopping as a hobby!
2- Instagram Is Free!
You don't have to spend a penny to use Instagram tools or business accounts. Actually, it's possible to sell on Instagram without having a business only by using affiliate marketing.
3- Instagram Is Global
Using Instagram, it's easy to access customers that are not even in your country. It's an excellent opportunity for affiliate marketers to partner with global programs such as Amazon to earn money even outside of their residential zone.
4- Instagrammers Are More Engaged
The beauty of using Instagram over other social media such as Facebook and Twitter (which both can share multiple clickable links) is that you can gain more engagement with less activity. Take a look at these charts: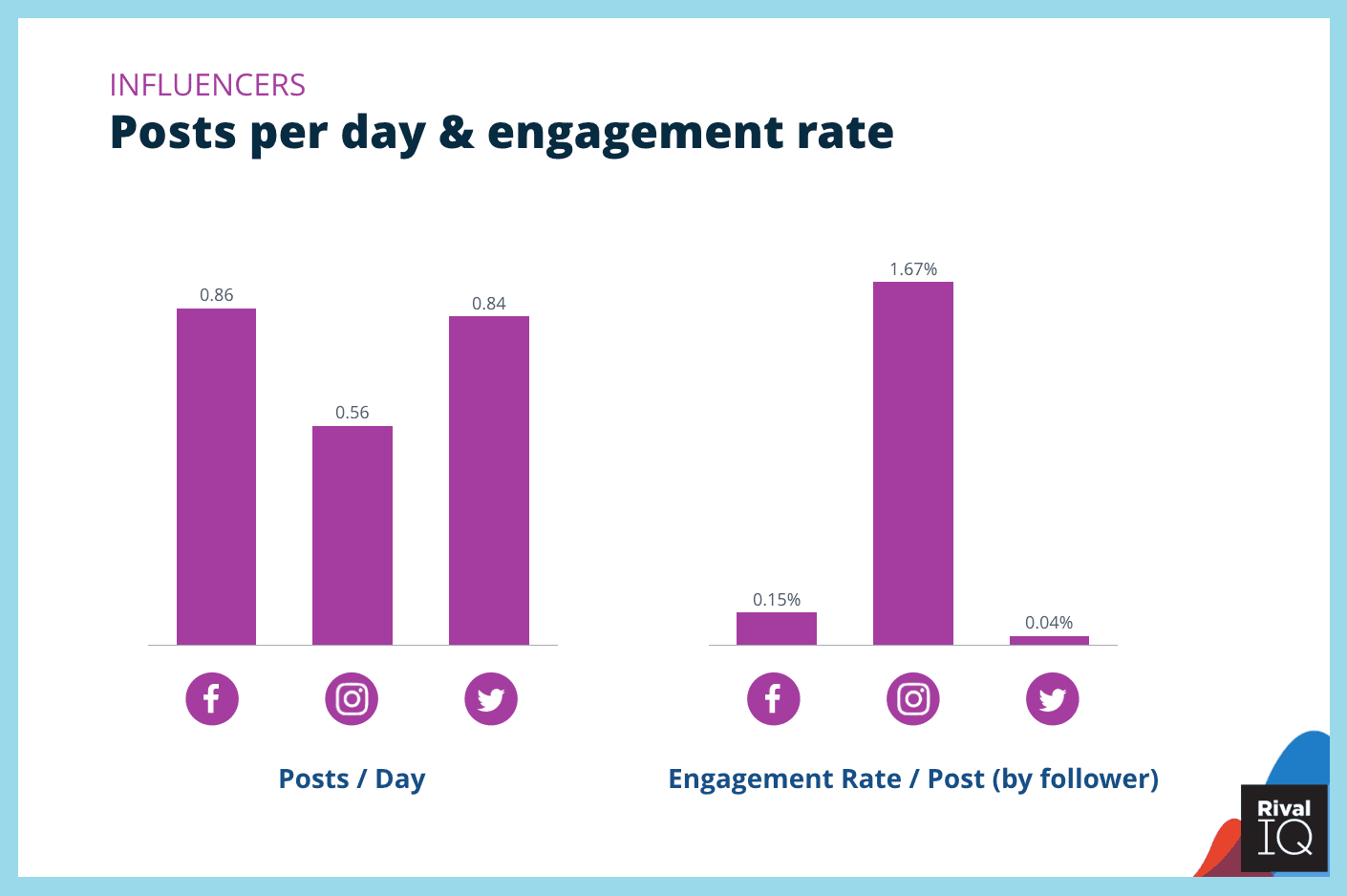 As you can see, Instagrammers tend to post less than Facebook and Twitter users but still generate way more engagement (almost 12x more than Facebook and 41x more than Twitter).
So why waste time on other social media instead of focusing on Instagram, that is a perfect platform for selling and buying? 
How to Post Affiliate Links on Instagram?
Let me start from scratch and see how you can find the best partner and affiliate programs and then post your Instagram account. Follow these three simple steps. 
Step 1: Find A Suitable Affiliate Program Website
Tons of websites offer affiliate programs. You may already know the most famous ones, such as Amazon, Clickbank, Shopify, Awin, and Rakuten. Luckily, it's free to sign up for these websites and see what products they offer. Pick up the platform that you find most user-friendly and promising. 
Although it's better to focus on only one program, you can sign up for multiple sites. Now, here comes the tricky part: finding the best product.  
Step 2: Find the Products in Your Niche
If you decided to do add affiliate links on Instagram, you probably already are an influencer in a specific niche and know what products are the best for you to sell.
But if you're not an influencer, which is totally fine, you need to figure out what your interests are and what type of products you would prefer to advertise. 
And by the way, you don't have to be Selena Gomez to be considered as an influencer. Actually, if the number of your followers crosses the threshold of 1,000, you are officially a micro-influencer. And that's when things get interesting on your IG account.
Anyway, narrow down your choices and focus on one or several products that you wish to promote. And while doing so, never forget this:
The first rule of affiliate marketing is NOT to promote a product that you are not 100% sure of.

That's pretty straightforward, no? Just try the product first and don't pick something that you don't believe in, even if it has a high commission rate. Because once you make that mistake and people buy it using your link and find it unsatisfying, not only will they never trust you again, but also they might spread some pretty severe negative word of month against you. 
And trust me, you don't want to deal with negative word of mouth, especially in the electronic format. Why? Because their destructive power is seven times bigger than the positive form.
Here's an example of categories of products on Clickbank:

My suggestion to you is to choose a maximum of five excellent products to get a better result.
Step 3: Promote the Link on Your Instagram
When you finally select your favorite products, generate the affiliate link. Now it's time to place the links on your Instagram page. Remember when I told you about some tricks for affiliate marketers? Read the following to find out the best way to add clickable links to all parts of Instagram.  
How to Post Affiliate Links to Instagram Feed?
Instagram feed is one of the best places to paste your affiliate link. But the problem is, it does not generate a hotlink. People can just see it, and it does not lead them anywhere. And to make things worse, you cannot copy the link unless you use the desktop mode! 
Imagine how hard it is to type the whole link on the browser, even if the affiliate marketer has shortened the link. 
Some Instagrammers use the phrase "Link in Bio" to lead the interested followers to the product landing page; however, this is not a suitable approach, as there's only room for one clickable link. 
So, how can you post an affiliate link on Instagram without any of these hassles? 
Bio Link: Make Your Instagram Links Unlimited for Free
Bio Link is a fantastic feature offered by AiSchedul. This remarkable tool enables you to add clickable links to every single feed post. Yep, you've read that correct; hotlinks in your feed posts! 
So, how does Bio Link work?
It's like a cakewalk. First, create an account on AiSchedul. Add your Instagram page(s) in the dashboard and go to the "Bio Link" section.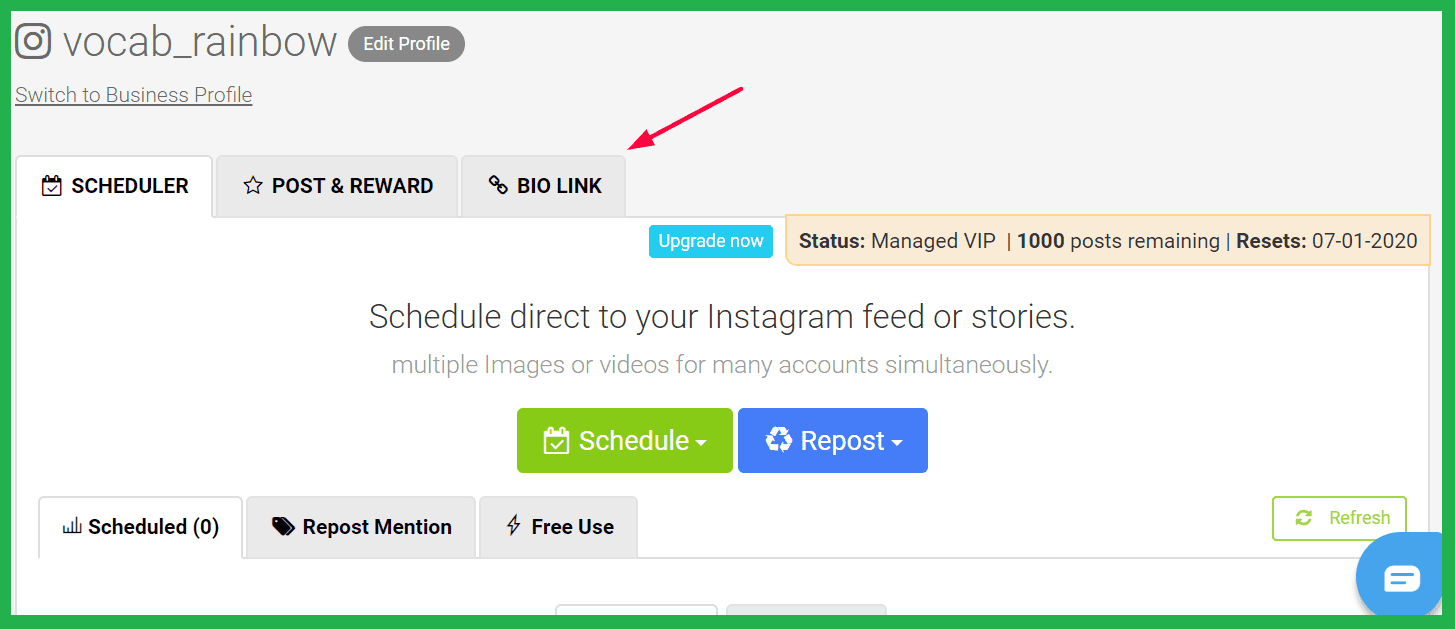 First, to use all of the Bio Link features, click on "Claim" to build your own unique link. This link will be placed on your Instagram bio and leads the followers to a page similar to your Instagram page, where users can click on all posts.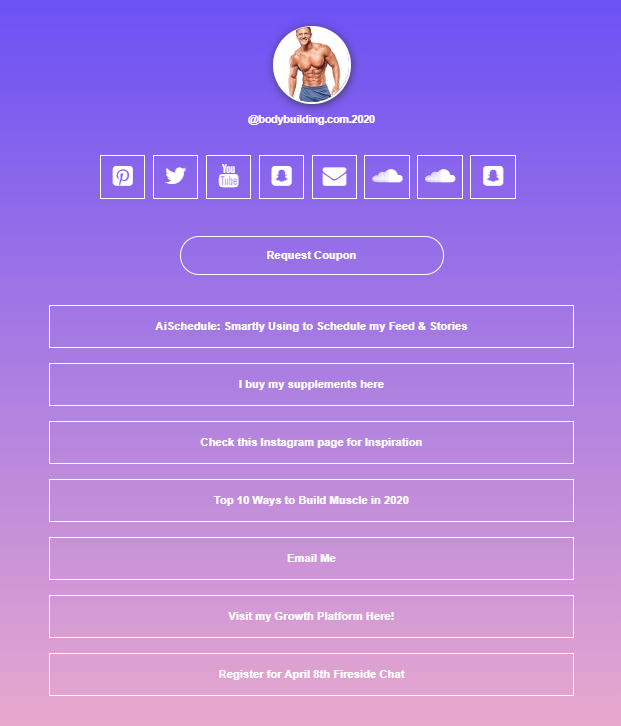 Want to build one of these? On the Bio Link section, if you scroll down a little bit, you'll see all of your Instagram posts, just like they would appear on your feed. Click on "Add link" under one of them that you wish to post your affiliate link on Instagram, and you'll see a section pops up like this: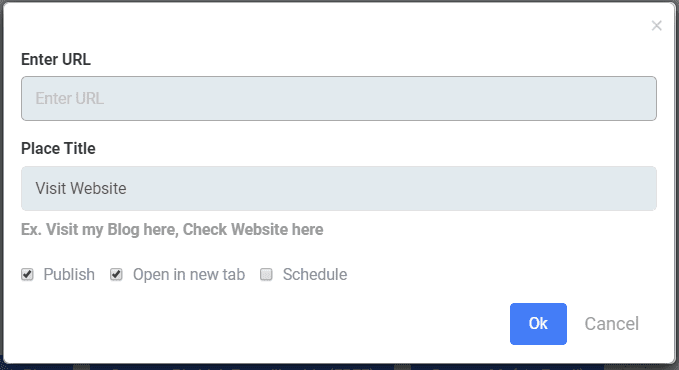 Now simply add your affiliate link and hit ok, and it's done!
How to Post Affiliate Links to Instagram Story?
If you don't want to fill your Instagram feed with promotional posts, Story is a perfect alternative. Instagram Stories offer many tools that can boost your engagement, and best of all, they only last for 24 hours.
There's only one problem; you cannot activate the "Swipe Up" feature on Instagram Story unless you have at least 10,000 followers.
Luckily, using AiSchedul, this is not a problem, and you can add external links to your Story.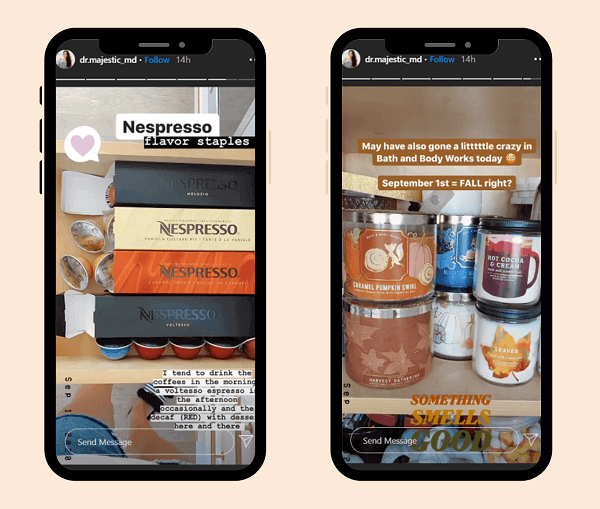 As you may have guessed, AiSchedul is a smart Instagram scheduler too. Beside the Bio Link feature, you can schedule your posts and even Stories. When you want to upload your Stories from the "Post and Scheduling" section, don't forget to add your external link in this part: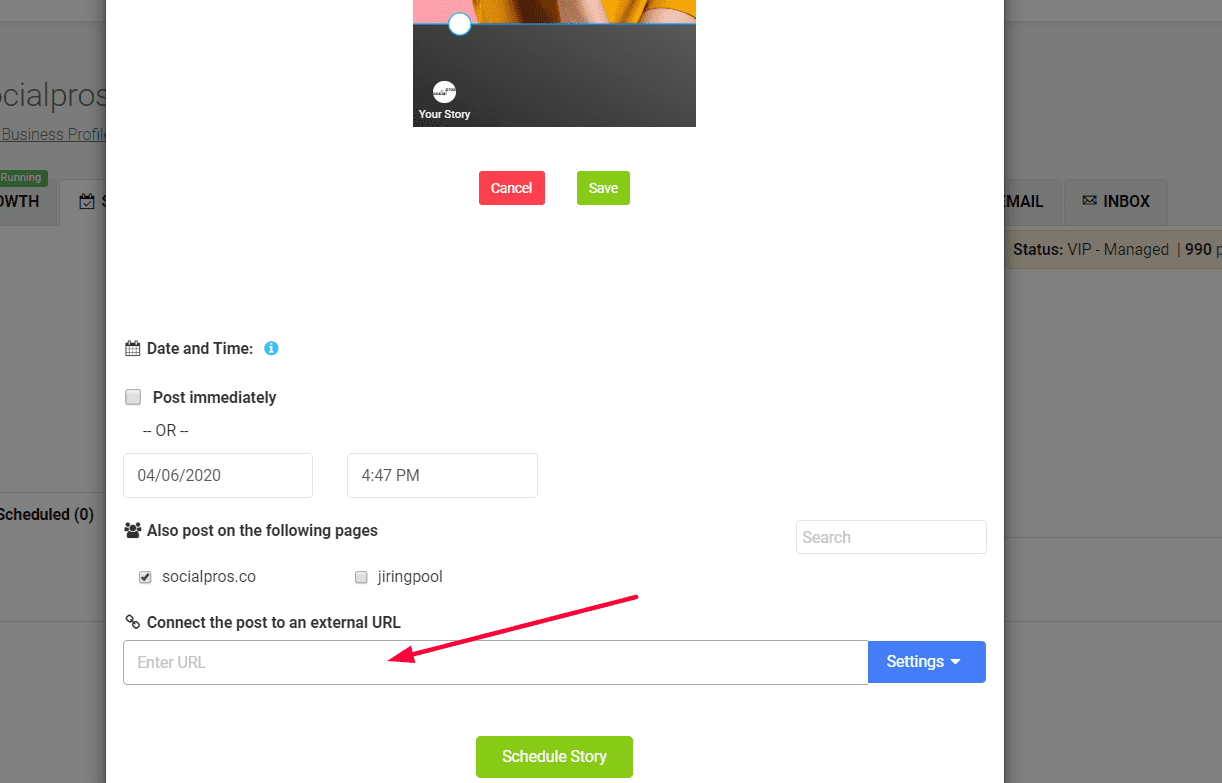 Watch this video to learn more about this feature:
How to Post Multiple Affiliate Links to Instagram Bio?
Your bio is the first place that people glance at when visiting your page. So it's better to place your affiliate links right in your bio.
But what if you want to promote several links in your bio? In that case, you'd better get help from AiSchedul, and it's a fantastic tool, Bio Link.
To add multiple clickable links to your bio, go to the "Bio Link" section again and from the sidebar on the right, choose the button you wish to add to your bio.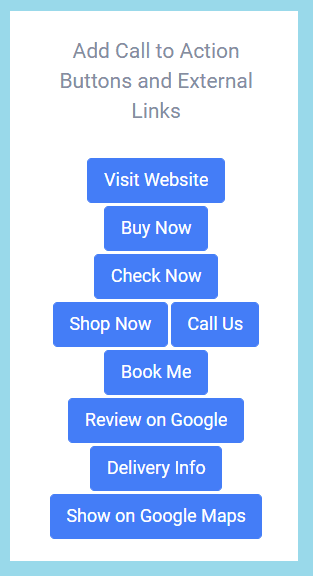 As you can see, there are buttons such as "Buy Now," "Check Now," "Shop Now," and "Book Now." Add as many buttons as you wish and post the affiliate link to each of these buttons. Also, if you couldn't find the button you like, click on "Add calls to action and external links in the form of buttons" to design your custom buttons.
Bonus: If you look closer, you can see that you can link your social media to your Instagram using Bio Link!
How to Use Coupons on Instagram for Affiliate Marketing?
As an affiliate marketer, you may want to use coupons to persuade your following to buy the products. AiSchedul took care of this option too! In the Bio Link page, you can click on "Add a custom reward or giveaway button" to activate the coupon or other options that you see in this screenshot.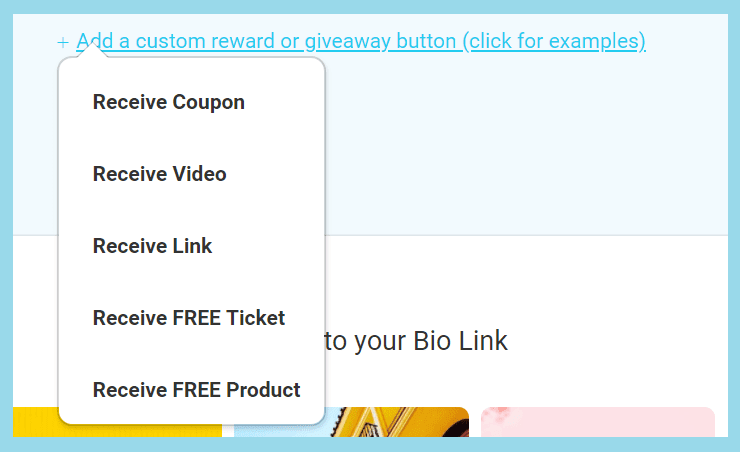 Having a button for coupons is excellent, but it gets even better. As the coupon will be sent to your followers' email, you can get all of their email addresses and expand your email list! And even if you have a rudimentary knowledge of digital marketing, you should know that email marketing is still one of the best marketing techniques that really works. Actually,  For every $1 that you spend on email marketing, you get $42 back.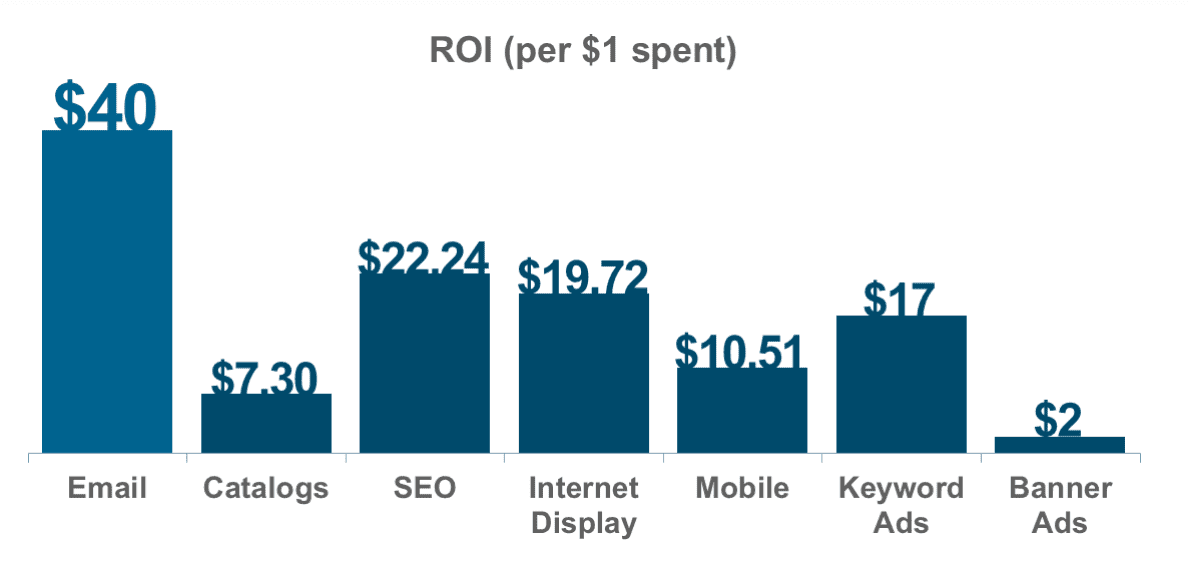 What Can You Do To Promote Your Affiliate Link on Instagram?
Well, you just can't post the affiliate link on your Instagram and hope people click on it. You need to persuade your followers to check the link and give them good reasons why they should buy that product.
Here are some of the things that you can do to make your followers more interested in your affiliate products:
1- Optimize Your Instagram Bio for Affiliate Marketing
It's pretty cool to add multiple links on your bio, but it's not enough to make people actually click on them. You need to invite them to do it by writing a catchy bio. You can use simple and no fluff bio like this:

Or, get a little bit creative like this one:

Or get right to the point:

Don't forget that you only have 150 characters to write your bio. So, better use it wisely!
Related Article: Bio Ideas To Get More Followers
2- Don't Push It!
People don't like it when they feel they are forced to buy something. That's why you should not bombard them with promotional posts every single day. 
People follow an influencer for more reasons rather than just getting discount codes. So, try to be moderate. Look at this influencer's posts. She only uploads promotional posts occasionally: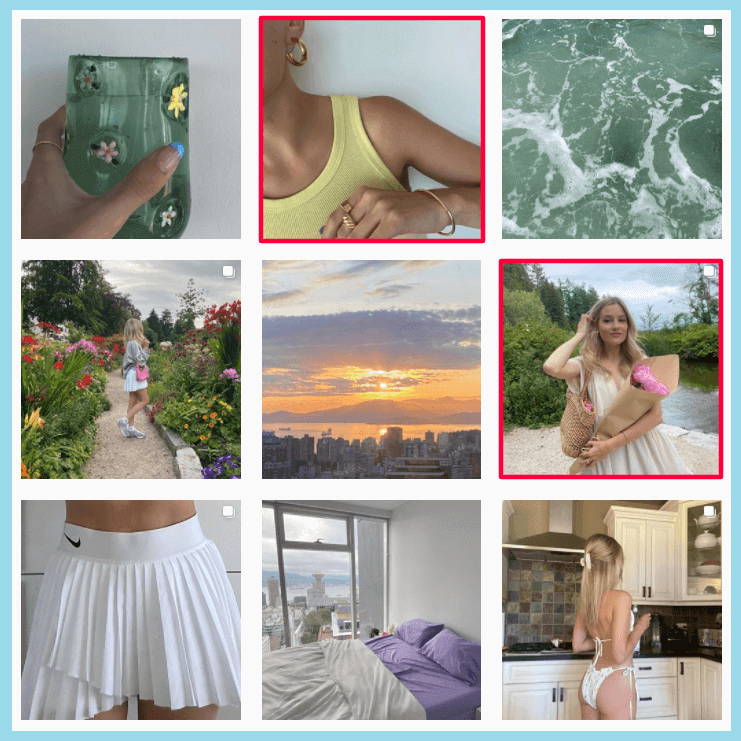 Even if you want to post several promotional posts, try to be as natural as you can. You don't have to mention the code or write "link in the bio" every single time in your caption. 
3- Use Your Own Photos to Promote the Product
Don't just repost a picture from the Instagram page of the brand that you are working with. Take some time and shoot your own photos using that product. This way, you show your followers that it's a product that you recommend based on your own personal experience.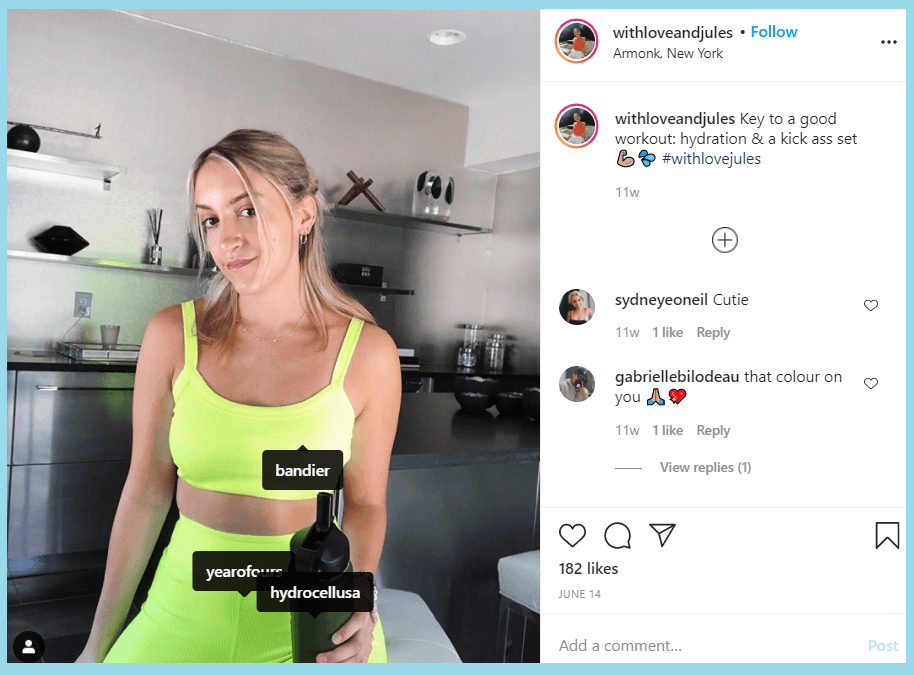 4- Run Contests and Discounts
Contests and giveaways are great ways to make your followers more interested in clicking on the affiliate link and hopefully buy the product. You can put a special discount on one of the products you are promoting or run a contest in which the winner earns a free item. 
This way, not only do you boost your Instagram engagement but also you lead the followers to check out the affiliate link that you're providing and hundreds of them might click on it. 
This method is great for affiliate programs that use the PPC model (pay per click) to determine the influencers' income.
Related Article: How to automate giveaway contests on Instagram?
5- Write Catchy Captions with a Hook
Start every caption with a hook, so that the followers continue reading the text till the end. 
Sometimes, it's helpful to put the most important piece of information that you want to give in the first sentence. Remember that Instagram only shows the first 125 characters of your caption. After that, people have to hit "Show more" to read the rest of the caption. 
6- Use Instagram Ads
Before considering this option, go to the affiliate website you're working with and make sure they let you use online paid advertising to promote their products.
Why should you pay for Instagram ads when you are promoting them yourself? Because sometimes it is worth it to run ads to get more clicks and sales, especially if you advertise something of a high-value (more commission) or using the PPC method.
Final Words on How to Post Affiliate Links on Instagram
Affiliate marketing is still one of the most effective marketing methods and it has become super popular on Instagram. If you are looking for a better way to manage your affiliate promotional activities on this social media, better try AiSchedul and it's amazing tools such as Bio Link.