Are you craving more engagement for your Instagram account? Is it tough to attract followers and boost engagement? There are plenty of ways to encourage people to engage with your content. However, Instagram engagement groups can be relatively compared with any of them inefficiency. Instagram engagement groups can be created in the form of Instagram DM groups or inside of other social media like Telegram.
This article will compare these two types of Instagram engagement groups, which help you decide which one to pick.  
You will find out how Instagram DM groups work and how you can join a lot of DM groups in a short time without being message banned and how to make sure your messages get read.
What Are Engagement Groups (Pods)
Instagram engagement groups (pods) are communities of individuals who have united to assist each other with promoting Instagram posts and increasing engagement rates.
Instagram engagement groups or pods are communities that people can drive engagement rates with their latest posts significantly. However, there are certain rules in these groups, and not everyone is ready to follow them.
Usually, these people are interested in one subject, and they have grouped to interact with each other using shares, likes, comments, and saves.
Since most of them are not public, there is not much information about such groups on the web. Still, thousands of such groups exist today, and they help each other boost engagement and interaction.
What are Instagram DM groups?
An Instagram DM group is a community created inside Instagram in 2013.
Typically, in an Instagram DM group, you can add up to 32 users. You cannot access these direct message groups from the desktop; though, some third-party apps enable you to do that.
Previously, you could only share text messages and posts on DMs. But at the moment, you can record voices, send gifs and stickers, share profiles, timed self-destruct videos and photos, hashtag links, and location tags. AiGrow, the most powerful Instagram management tool, will assist you in planning your content and send Instagram DM to multiple accounts and will ease this task for you.
Difference Between Pods and Instagram DM Groups 
According to their functionality and rules, there are several types of engagement groups, but one group called DM stands out among them all. 
These pods are built inside a specific Instagram or Facebook application. This group's rules are relatively easy because every member of this pod informs others about the time they plan to add a post, and these people should like or comment on this post ASAP. Typically, each group may have its own rules, and it makes them different. Still, the only characteristic that unites them is sending direct messages to the group and a maximum of 15 accounts limitation to join the group with special interests. Keep in mind that a DM group is under the control of Instagram. Therefore the service can block or restrict access.
Unlike DM groups, third-party platforms usually create pods.
Telegram, WhatsApp, or similar ones usually have a specific time or several when users can add posts and react.
Types of Instagram Engagement Groups
You can distinguish Pods based on various features. The most common category is according to the users' reaction:
1. Comments only
2. Likes only
3. Likes and comments
Typically, these features are provided in the rules, and some groups let users pick the reaction or restrict them to use a certain kind.
Considering the importance, Instagram pods are classified into:
In this group, users have the same interests in a specific niche, are of one age, gender, location, or have other common features.
These groups include people from various fields, and the goal that joins them is to drive engagement rates. Normally, such groups hold a larger number of members, but Instagram less appreciates the likes and comments it receives because the following engagement may look a bit unreal.
Regarding the presence of followers, groups can be divided into the following types:
Some pods only let people who meet the requirement of the least amount of followers.
No matter how many followers you have, they will accept you.
Regarding the way the group works, there are some pod types:
Group pods:
 No time or post limitations. Users can add posts whenever they want, and members can engage with this content as they wish.
Rolling pods: 
Users should engage with a specific amount of posts added prior to theirs.
Drop pods: 
These groups contribute a list of accounts to boost engagement rates at a particular time.
 Regardless of the engagement group type you choose to enter, it is vital to obey the rules. Otherwise, you can be eliminated from it anytime.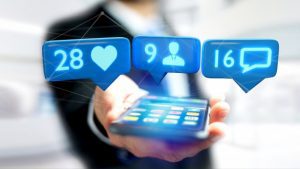 How to Find and Join Instagram Pods
Generally, Instagram Pods do not advertise their activity because Instagram will block them for the activity that is disapproved. 
Usually, there is more information about paid pods that earn on its members. However, there is a chance for users to find free of charge Instagram pods. Accordingly, there are some sources where you crave to find it.
Facebook
Facebook owns Instagram and goes hard in preventing artificial post promotion. Therefore, When joining any Facebook pod, avoid scammers, and prevent your account from blocking.
Also, it would be best to communicate a professional Instagram Marketing platform and ask for several engagement groups. Above all, specialists recommend networking and sending messages to successful and popular accounts and asking them to share some practical engagement groups with you.
WhatsApp
Fortunately, you can Google and find free and paid Instagram pods both on WhatsApp. Still, it is possible to contact influencers, check groups on other popular social media websites to find Instagram engagement groups.
People should mostly send a message to the group requesting to accept them, so this is impossible without a WhatsApp account.
Telegram
The most obvious way to find a Telegram engagement group is to Google it. So, you can try to join many groups appearing in the search result. But not sure they can fulfill your interests and expectations. In this case, it is best to read the rules of the pod you are planning to join in Telegram then if you can cope with them, join the group.
Regardless of what source of pod you select, it is quite simple to join the groups. That is enough to make an account and send a request to accept you to the group. 
Final Thoughts
Instagram Group chats or pods are a great help to drive engagement. Remember to follow their rules to establish a deep-rooted collaboration.
As a result, you don't need to dedicate too much time, use Instagram bots, or buy followers. However, it is essential to pick valid pods if they are not free, and you must pay for them.