Many Instagram users have complained about their Instagram feed not showing all pictures from their followers. The truth is that even if there are no issues with the fundamental things, Instagram's recent algorithm is too complex and hard to understand.
The Instagram algorithm only shows the photos that think you'll like. However, Instagram can make mistakes sometimes.
This article will thoroughly explain why Instagram is not showing all posts and the different causes of this issue. Moreover, it will show how you can make sure you will not miss single posts from specific users, using AiSchedul, an efficient third-party Instagram manager.
If you are having problems with your Instagram feed not showing all pictures, or even wondering why Instagram not showing all posts on my profile, keep reading this article.
Why is Instagram Feed Not Showing All of the Pictures
Unlike many other social media applications, Instagram uses different yet complex algorithms on its news feed. In general, you cannot expect every post from your followers to appear there. Besides, you can not even directly choose who appears on your feed. However, this Instagarm algorithm is not total nonsense. I.e., you can usually see posts from accounts you are most interacting with.
Let's first discuss how this Instagram's algorithm works and then explore the technical reasons why your Instagram news feed not showing all pictures.
How Does the Instagram Algorithm Work
By 2016, people were missing 70% of all their posts in feed. To address that problem, Instagram developed and introduced a feed that ranked posts based on what you care about most.
So now, the order of photos and videos in your feed will be determined by Instagram's algorithm, which is designed to show you content that you'll be likely interested in, your relationship with the person posting, and the timeliness of the post.
Apart from this fact, in the following, we will mention a few different reasons and solutions that may cause the same issue.
#1 Restart Your Device
An old-fashioned method of troubleshooting is to restart your system. This can resolve many issues in the digital world, so it may also resolve the Instagram feed not showing all pictures problem too.
#2 Check The Internet Connection
If your connection is lost, there is a great chance that you miss several posts on your feed. In the situations like this, your feed is not updated, and you can only see the posts and stories that were previously displayed on your feed. If you are logged in on your desktop, you can check your internet status from the path below on your Windows.

Start button> Settings > Network & Internet > Status.

Otherwise, you can test your internet connection using the SpeedTest Master application, which is available on both IOS and Android.
#3 Clear Your Cache
If your application's cache is not clear on your phone, you will face issues with the application eventually. For example, you may experience uploading issues with your stories and posts.
So it is always recommended to take the first step by clearing the Instagram's cache on your phone using the following instructions.

If you are using Android, clean your app data on Settings> Apps > Instagram > Clear data.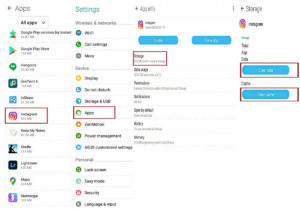 If you are using an iPhone, you can clean your app data on iPhone's Settings> General > Storage and iCloud usage. Find the Instagram application and click on the Remove and data document.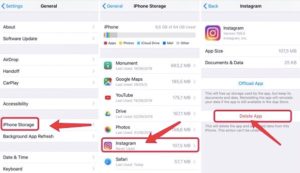 This way, Instagram stops using the cache data, and it can fix all your cache-related problems.

#4 Turn Notifications On

Although one cannot choose the content of their feed on Instagram, there is an action you can take to monitor posts, stories, reels, or videos from certain accounts on your phone. You can turn on their account notifications. This way, you still cannot necessarily see all of their posts on your feed, but you will be informed as soon as they post on their feed. Take the following steps to turn notifications on for particular accounts.
Log in to your Instagram

Search for the user's account and go to their profile on Instagram

Tap on the bell icon

Tap on "Turn On Post Notifications." Next tap on Posts, Stories, Reels, or Videos to turn notifications on or off.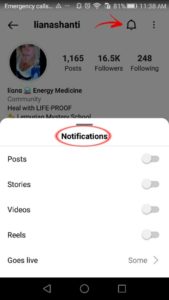 This way, you will be notified as soon as the account shares a post on Instagram.
#5 Reinstall A Fresh App
If you are wondering why Instagram not showing recent posts, the possible reasons are rather your application is outdated or there is internet error.
So If you have tried clearing the cache and checked your internet connection but you still can't see Instagram posts, you can uninstall the app and then reinstall a fresh copy from the Google Play Store or Apple App Store.
This method is similar to deleting all app data, clearing the cache, and logging out and in again.
Use AiSchedul As An Alternative
While turning on notifications for specific accounts is always possible, it can be annoying. It makes your notification section disorderly, and you are still likely to miss certain posts from certain users. The best way is to use a third party that provides you a platform to see all of the activities you wish.
AiSchedul-a reliable third-party Instagram manager- is what you need to solve your Instagram feed not showing all pictures issue once and for all!
You can also schedule your posts regularly; you can make IGTV series on your desktop and even add clickable links to your Instagram bio. If you want to know more about AiSchedul's features and functionality, here is a complete review of AiSchedul.
But the feature that we are going to note in this section is the Account Monitoring tool. Using this special tool, you can watch posts from every Instagram account you wish neatly without turning on their notifications.
Get instant access to AiSchedul account monitoring feature
#6 Instagram Feed Not Showing All Pictures? Use Account Monitoring

In this part, we will give a detailed explanation of how you can track your target followings without turning on their notifications on Instagram. First, you need to Sign-up to AiSchedul using your email address. After you logged in to your Instagram account, please take the following steps.
Log in

to your AiSchedul dashboard.

On your dashboard, find your account and click on the

Manage

button.

On the Posts and Scheduling tab, go to the LISTENING and REPOST section.

4. Click on the Account Monitoring button.

5. Click on The Add Account button.

6. Search the username and add it to the monitoring section, as it is shown below.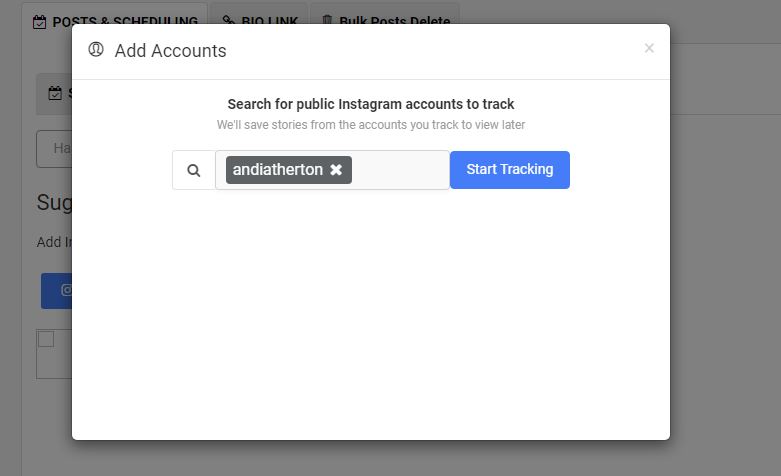 And that's it. Each time you want to check your target accounts' posts, you can check this section on AiSchedul. You can add as many accounts as you wish to track, and then, AiSchedul will update you with their latest posts.
FAQs on Not All Pictures Showing Up on Instagram Feed
In this post, we tried to provide a complete set of solutions for the Instagram feed not showing all pictures. Keep reading to learn other frequently asked questions about the topic!
1. Instagram Loading Picture Issue; How to Deal With It?
When dealing with Instagram issues such as: Instagram failed to load, or Instagram won't load pictures on android, start by checking your internet connection and restarting the app.
These steps will help you solve the most common problems related to Instagram loading picture. However, if none of these solutions work for you, you may want to try more advanced techniques like clearing the app data and cache or checking the status of Instagram's data servers.
2. Why Is Instagram Feed Not Showing Friends Posts?
Instagram's algorithms may automatically determine how frequently a user sees content from a given account based on how many other accounts that user follows. Users who follow thousands of people will probably see less from each individual account, whereas users who follow just a few select accounts are likely to see more from their closest friends or favorite accounts.
3. Why Can't I See All My Posts on Instagram?
If you experienced this situation and asked yourself why I can't see my posts on Instagram, here is what you need to know; sometimes, apps are not compatible with your phone. Usually, Instagram not showing all posts on profile after an update. It could also be a system issue with Instagram. Things should get back to normal after you uninstall the app and then reinstall it.
4. Why Aren't My Posts Showing Up on Instagram?
Instagram changed from a chronological feed to an algorithm-based feed some time ago. Posts that are not favored by the algorithm will be penalized and hence your Instagram post not showing on feed.
To avoid this problem, always upload high-quality photos, write original content, and when reposting, give credit to the original owner. Besides, remember to optimize your posts with relevant top Instagram hashtags, a call-to-action, and geotags.
5. How to See All Posts on Instagram?
Want to know how to see all posts on Instagram, including seeing older posts, well, scroll all the way down to see them on your own page or a certain user's profile! Because as of right now, Instagram has no equivalent function.
6. Why Is My Instagram Feed All Videos?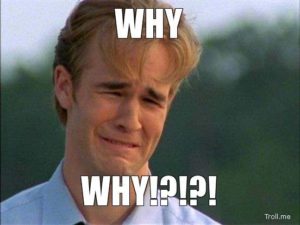 What about when Instagram only showing videos? Instagram does not place more importance on either videos or photos in its feed. But if you are wondering why am i only seeing videos on Instagram you need to know that when Instagram determines that a certain user prefers to engage with videos over photos, then that user will see more video content in their feed.
7. Why Am I Only Seeing Reels on Instagram?
Same as only seeing videos on Instagram, the reason you are seeing reels is because your people are likely posting more of them and Instagram is only showing you their Reels.
8. How to Remove Reels From Instagram?
Instagram's browser site currently lacks the features of the official app, so reels are not optimized for the browser version. So now this is the best way to completely avoid Instagram Reels. However, you still have some other options to get rid of reels including:
Using the old versions of Instagram

Using Instagram lite

Using Instagram mode apps
Wrap Up on Instagram Feed Not Showing All Pictures
There are many reasons for the Instagram feed not showing all pictures and a few ways to deal with this problem.
In this article, we talked about 6 ways to help fix your Instagram feed not showing all pictures problem, and then we introduced the account monitoring tool on AiSchedul, which we believe is the best alternative solution. If you have any problem with the statements above, you can contact our professional support team. They are more than willing to help you with your issues.