This article will show whether you are shadowbanned on Instagram by taking an Instagram shadowban test. And if you are banned, it will instruct you on how to save your account by fixing it. So, let's first see what shadowbanning is, what causes it, and how you can fix it.
If you have noticed a sudden and massive decline in your Instagram reach and engagement, you may have been shadowbanned by Instagram. There is no need to worry; we are here to solve the issue together.
Let's delve deeper into the issue and explore ways to detect if you're a victim of Instagram's shadowban, along with effective tools to prevent it from happening. Additionally, we will guide you on removing a shadowban if you find one.
What Is Instagram Shadowbanning
Before implementing an Instagram shadowban check, you should know what Instagram shadowbanning is.
Growing your Instagram followers relies on your posts being visible to as many people as possible. So, it's understandable to feel frustrated when your content does not gain traction.
Your engagement may have dropped suddenly, or your posts may not appear on Explore or for specific hashtags. In this case, Instagram has shadow banned you😔. Your content has been hidden or restricted without your knowledge. In this case, your content won't appear in anyone's feed or hashtag searches unless they follow you.

Shadow banning on Instagram can happen if you've violated community guidelines or your content has been flagged as inappropriate. That is why your engagement and reach decrease, as your audience cannot see your content. In short, being shadowbanned on Instagram can be a real setback for anyone trying to grow their following.
To check whether you've been shadowbanned on Instagram, you can use a shadow ban checker to see if your posts appear as they should. If you have been shadowbanned, taking a closer look at your content and ensuring it aligns with Instagram's community guidelines is essential. In other words, you must avoid hate speech, violence, bullying, sexually suggestive content, misinformation, and spamming. By sticking to Instagram's policies, you will avoid being shadowbanned on Instagram and create a safer, more inclusive community for all IG users.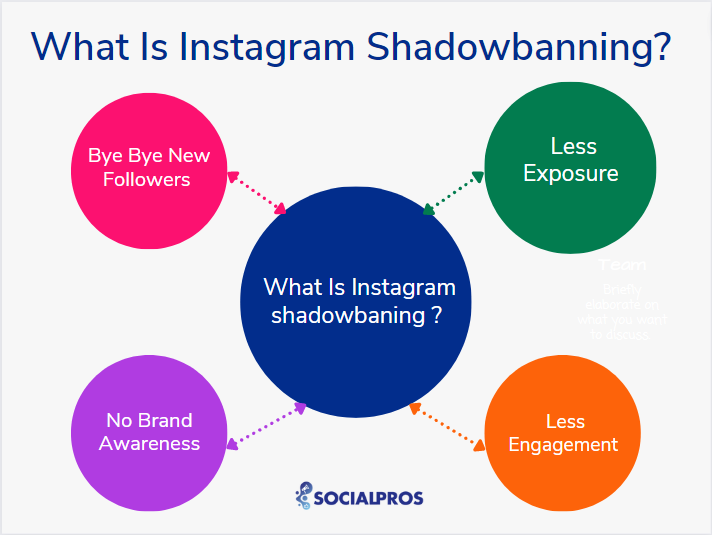 How to Check if You Have Been Shadowbanned🕵️‍♀️
Notice a dramatic change in your Instagram analytics? Are your posts not showing up for new users? Perhaps being shadowbanned on Instagram is to blame. Here are the ways to check if you have been shadowbanned by Instagram:
1. Search Users as an Instagram Shadowban Test
Try to search for an Instagram user who is not your follower. If you cannot find it, then it is likely that you have been shadowbanned.
2. Use Previous Hashtags
Try to share a new post using the hashtags you regularly used in previous posts. If you cannot use them again, it is another sign that you are experiencing an Instagram shadowban.
3. Ask a Friend to Run an Instagram Shadowban Test
Ask your friend to check the hashtag feed related to the hashtag you have used in your post. You are probably shadowbanned if your post does not appear on the hashtag feed.
To get 100% assured, it is better to check this step several times and choose the hashtags that are not used a million times daily. So, it gets easier for your friend to find your post on the hashtag feed or tell you it does not appear there.
4. Check Instagram Insights
Checking Instagram insights regularly can tell you if you have a sudden decline in engagement and reach. You can also compare the number of your followers during a time. You are shadowbanned if you have had constant growth previously and then a sudden and massive decline that goes on for a while.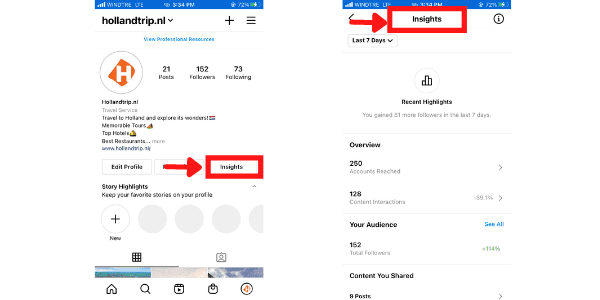 As part of the Instagram shadowban test, you should continuously check your Instagram analytics. By looking at your reach and impressions, you can quickly assess whether new users are discovering your content. You have likely been shadowbanned if you observe a significant drop in these metrics.
5. Ask your followers in Stories.
To determine if Instagram has hidden your photos and videos, you can use various shadowban checkers and Instagram shadowban tests. One of the most straightforward tests is to ask your followers in your Stories if they can see your posts in their feeds. If most of the responses are "no," Instagram has likely restricted the visibility of your content.
What Causes an Instagram Shadowban?
The result is so tragic for your Instagram account that you may want to know what has caused you to undertake such a disaster. Here are the causes of an Instagram shadowban:
1. Inappropriate Content
One or several users have likely reported your content as inappropriate. The process of taking down posts that have been reported inappropriate is automated by Instagram. So, being reported as inappropriate does not necessarily mean your content is inappropriate. It is just enough for Instagram to get a certain number of reports to take your post down and cause you a shadowban.
Solution
This type of shadowban is something that you can only fix if you contact the Instagram Customer Support team. Well, this is not easy at all. But if you ever managed to speak with them, you should provide as many screenshots as possible to prove that your content is not inappropriate.
To avoid shadowbanned Instagram, follow the platform's community guidelines, which outline rules for creating appropriate content. Instagram requires that you only publish content you made or have permission to share and prohibits posting false or misleading content. Additionally, you should share content that's appropriate for anyone to see.
Following these guidelines ensures your account stays in good standing and doesn't get shadowbanned.
Related Resource: How to Create Engaging Instagram Reels Content
2. Using an Instagram Bot
Instagram has banned the use of Instagram bots. You may risk a shadow ban if you're using bots to grow your Instagram following. Instagram doesn't support this tactic and encourages users to develop their followers organically.
Authentic growth takes time and effort, but it's the most effective way to avoid being shadowbanned on Instagram. A shadowban can limit your content's visibility and make it more challenging to reach new audiences. So, preventing spammy tactics like bots and focusing on building genuine connections with your followers is essential.
Solution
If you think the Instagram tool you are using is causing your shadowban, the solution for you is to stop using it simply.
One of the most excellent Instagram tools you can use without worrying about Instagram shadowban is AiGrow. This tool can grow your Instagram account organically. AiGrow is 100% safe, trusted, and well-run.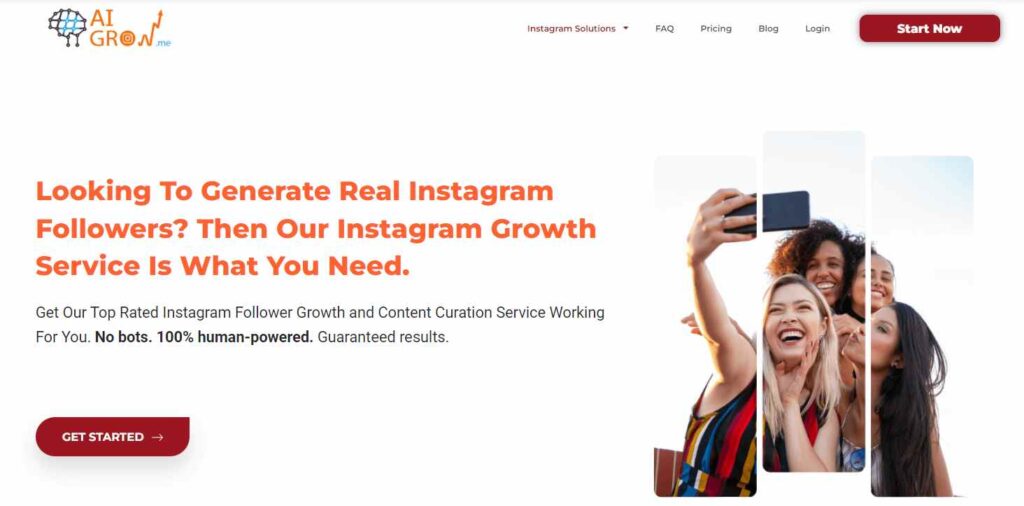 Why is AiGrow trusted? Because all the actions are done manually by a team of professional account managers. Therefore, no bots are involved, meaning there are no bulk actions to result in being shadowbanned.
3. Getting Reported
People can report you for different reasons. They may think your content is harmful or want you to be flagged. Whether you are breaching Instagram policies and regulations or not, as long as your content gets enough reports, Instagram will take your post down and limit your activities by shadowbanning you.
Solution
The solution is to stop posting the kind of content you think is causing different reports. People may report various things, but you can avoid shadowbanning if you control your content and do not harm or disrespect any category of people.
4. Using Broken Hashtags
Instagram can shadowban you for using banned hashtags that have been flagged for inappropriate content. Instagram may remove or restrict such hashtags, preventing other hashtags from ranking and resulting in a blocked account. This is known as an Instagram shadowban.
To avoid being shadowbanned on Instagram, it's wise to check if your hashtags have been flagged, and if so, stop using them. Always use relevant, appropriate hashtags, and avoid too many hashtags in a single post.
💥Note: Using a banned or blacklisted hashtag like "followforfollow" can make your post invisible and result in an Instagram shadowban. Sometimes, keeping these hashtags under old posts can also create the issue, and removing them can help resolve it. Therefore, check your hashtags and ensure none are banned or blacklisted to avoid getting shadowbanned on Instagram.
The best way to manually check if a hashtag is banned is by searching for it. If it doesn't appear and no hashtag exists with that name, then it is likely banned by Instagram:

Related resource: Top Instagram Hashtags To Boost Engagement
5. Do Not Use Repetitive Hashtags
Another mistake Instagram users make that can lead to Instagram shadowban is using repetitive and identical hashtags. If you use the same hashtag repeatedly within a timeframe, Instagram might consider it spam. Moreover, Instagram has announced that adding too many hashtags does not necessarily increase your post's visibility and might even have a negative impact. To avoid being shadowbanned and increase your chances of being seen through tag searches, update your hashtags frequently and use them randomly. By doing so, you can avoid being shadowbanned on Instagram.
Read More: Instagram Hashtags Not Working? Here's a Lifelong Solution
6. Keep up with Instagram's Daily Limits
Did you know Instagram limits liking, commenting, and following/unfollowing? These Instagram daily limits include the number of photos you like, the number of comments you leave on posts, and the number of people you follow/unfollow.
These limitations vary based on the account's age and longevity. However, it's generally advisable not to do more than 150-200 likes, 60 comments, and 60 follows/unfollows per hour to avoid shadow banning on Instagram.
What If You Are Still Shadowbanned?
If making the above changes does not solve the issue, the other solution is to contact Facebook Customer Service. If you violate their Terms of Service, they can help you eliminate the shadowban.
Another solution is to use trusted Instagram account managers. This is undoubtedly the lifelong solution that saves your account from being shadowbanned.
Moreover, we recommend taking a two-day break. People have reported that a full 48-hour break helped remove their IG shadow ban and get them back on track.
FAQs on Instagram Shadowban Test
If you're an Instagram user, knowing about the Instagram shadowban and how it affects your account's visibility is essential. It's a significant concern for businesses and individuals using Instagram. To help you understand more about Shadowban, we've compiled a list of frequently asked questions about the Instagram Shadowban test. Read on to learn more.
Q1. What Is The Reason behind Instagram Shadowbanning?
Instagram shadowbanning is a way to block accounts that break Instagram rules. If an account uses fake followers or irrelevant hashtags to gain traction, its content will likely be hidden from users who aren't already following them. While Instagram hasn't officially confirmed shadowbanning, a statement from the platform's business page in February 2019 acknowledged users' issue with their content not showing up for specific hashtags.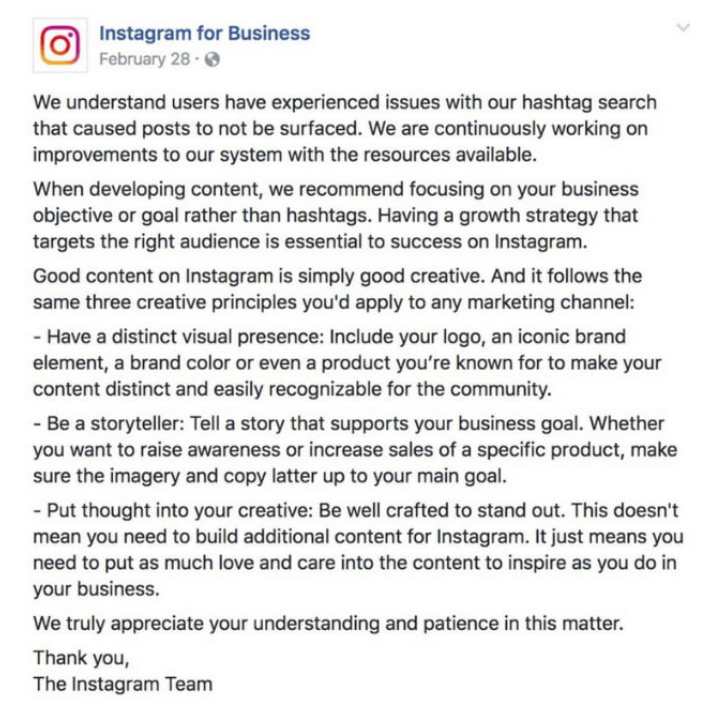 It's worth noting that Instagram's algorithm changes frequently, so a drop in engagement could be also due to those updates. Shadowbanning, however, is a significant issue. If you suspect your content is hidden from users, it's time to act to get your posts back on track.
Q2. Am I Shadowbanned on Instagram?
Wondering if you're shadowbanned on Instagram? Luckily, there are several ways to tell if your content is hidden from a wider audience. If you have a professional account, use Instagram's Account Status feature to see if your content violates their recommended guidelines. Navigate to your profile, then Menu > Settings > Account > Account Status.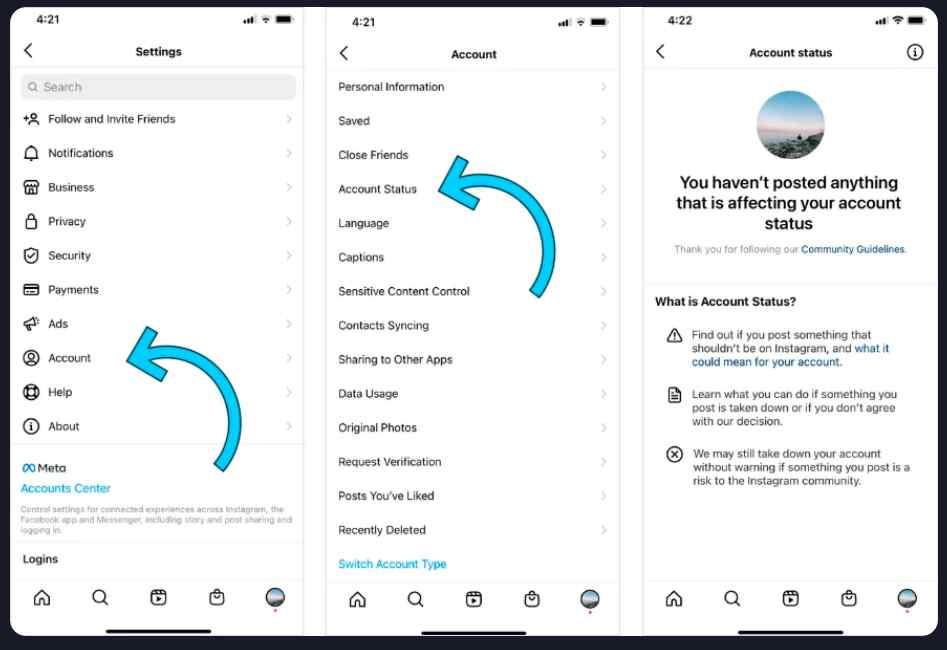 If you don't have a professional account, there's a simple test to determine if you're shadowbanned. First, post an image with a hashtag that isn't often used. Once you've posted, ask five people who don't follow you to search for the hashtag. If none of them see your post in those results, you've likely been shadowbanned.
Another way to find out if you have been shadowbanned on Instagram includes checking your hashtag pages. If you see a message that posts have been hidden, you may have been shadowbanned for using those hashtags. Another method is to look at Instagram Insights for a sudden and sustained drop in engagement.
If you believe you've been shadowbanned, don't worry. There are ways to fix it. Check out this article to learn how to fix Shadowban on Instagram.
Q3. How to Remove Shadowban on Instagram?
If you've been shadowbanned on Instagram, don't worry, there are ways to remove it. You can do a few things to remove Shadowban on Instagram and gain visibility again. So, let's go over them together:
1. Change your account from business to personal.
While it is not a guaranteed method, some Instagram users have reported that switching to a personal account solved their shadow ban on Instagram. You may avoid the shadow ban list by changing from a business account to a personal account.
For maximum effectiveness, disconnect your Instagram account from Facebook. You can try it and see if it works!
2. Take a break from Instagram activities.
How to get unshadowbanned on Instagram? Some users claim their accounts were unshadowbanned after 2-3 days of inactivity. Taking a short break from Instagram can be a helpful tactic to get your account back to its normal state.
3. Email Instagram and explain the issues you are facing.
Contacting Instagram directly to report problems is effective at resolving issues. Use the "report a problem" feature on the app. To do so, follow these steps:
Profile> setting>report a problem>something isn't working.
Explain your problem in a short message. Avoid mentioning that you have been shadowbanned. Instead, state that your hashtags are not working or your posts are not seen. Try to be specific and clear about the issue you're experiencing so Instagram can better assist you.
4. Revoke API access.
Have you ever used Instagram automation software and shared your account information with them? This could also be a reason for your shadow ban. So, if you have ever used services that automatically provide likes, followers, etc., change your password, and disable access to these apps. Also, avoid software that changes your IP frequently. Instagram considers frequent location changes suspicious and may shadowban you.
5. Take part in helpful activities on the platform.
Cleaning up the Instagram platform can prove the authenticity of your account. Reporting spam accounts, flagging inappropriate hashtags, and reporting irrelevant photos tagged with hashtags can alleviate shadowbanning. This way, you help your account and contribute to a safer and more authentic Instagram community.
Q4. How Long Does Shadowban Last on Instagram?
Dropping reach is what people call shadowban. Instagram shadowban may continue for several days or weeks.
Based on user experiences, an Instagram shadowban can range from 14 to 30 days. However, in most cases, the shadowban is lifted within 2 to 3 weeks. It's important to note that the duration can vary based on the severity of the violation and the action taken by Instagram to address it.
Conclusion on Instagram Shadowban Test
By carefully diagnosing whether Instagram has shadowbanned you or you are just getting low engagement and reach due to the recent Instagram algorithm, you can take the necessary steps to solve the issue.
In this article, we have helped you recognize the problem with your Instagram account and then give you solutions to remove Instagram shadowban and save your IG account. We hope that you will soon solve the issue using the solutions above.
Read More: