Instagram only allows you to send and receive direct messages from mobile apps. This is not a big trouble for most users who are sending just a couple of DMs every day. But for those who are running a professional Instagram account (s), being able to send messages from desktop becomes crucial. You might be getting or sending hundreds of DMs per day. And this is much easier to manage from a desktop screen. following our articles around Instagram tools, today we are going to talk about Instagram DM tools for desktop users.


Why you Need an Instagram Desktop Messenger Tool
As mentioned before, sending and receiving hundreds of DMs per day is a hassle on mobile apps. However, with the help of a desktop tool you can:
Start New Conversations through direct Messages
If you have tested sending messages on Instagram when you are on your desktop, you must have noticed that you can only reply to your previous chats, not a new user. Most of Instagram desktop messengers also let you reply to your previous chats, but you can not start a new conversation with a new friend. But the messenger tool introduced here (keep reading to the end) will allow you to start new conversations, as well as replying to your messages o your previous chats.
Organize your DMs Easier on Desktop
On your desktop, you have a bigger screen, you have a mouse, you can switch easily between several tabs, you can attach everything by drag and drop, etc. together they help you have a better messaging experience when you are managing your Instagram on desktop.
Set up your Auto-Direct Messages from Desktop
Another great feature you can get from a desktop Instagram management tools is to automate your direct messages. You can set your target (new followers, non-followers, followers of a specific account, users of specific hashtags, or an excel list of Instagram users, from your desktop!), set your message and rotation parameters (in order not to get flagged) and start the engine. Targeted Direct messaging (and Instagram marketing) has never been so easy!
Connect Instagram DMs to your Email Inbox
Have you ever thought of managing your DMs the same way as you do with your emails? Well here's the solution. With this amazing feature, you can easily connect your Instagram to your email of choice (Yahoo, Gmail, Outlook, etc). Then you will get your Instagram messages in your email inbox. You can easily reply to DMs from your email and it will be delivered to your audience on Instagram. Add any attachments to your message and send it directly from your email (on desktop, mobile, or any other devices), as convenient as sending and receiving emails.
Sort and Filter your DMs from your Desktop Dashboard
With the help of a desktop app, you can easily sort and filter (All, Read, unRead, Sent,…) your DMs and never miss an unread message on your Instagram, even when you are on desktop. This is great for businesses and marketers who send and receive numerous DMs per day.
Best Instagram Desktop Message Tool
Our team of Instagram experts has examined several Instagram desktop tools and apps in search for a convenient DM experience for Instagrammers. After all, we came up with 2 tools. Both of these tools have been tested and really work to provide a convenient experience in managing your direct messages on your desktop. Here are our criteria:
Free Trial Available

Easy to Install and use.

Convenient onboarding experience.

Additional Features available

Permissions and requirements

Switching between several IG accounts

Pricing
Instagram desktop Messenger tool #1:
AiGrow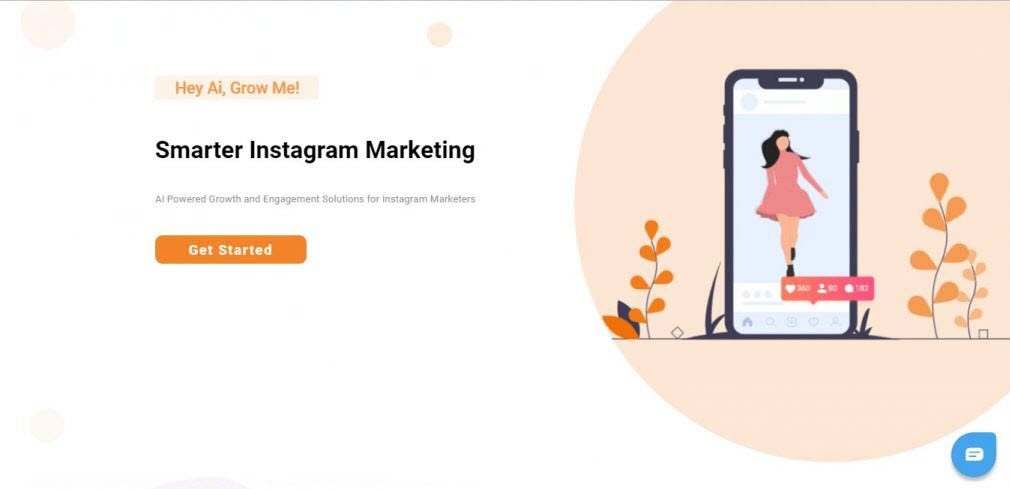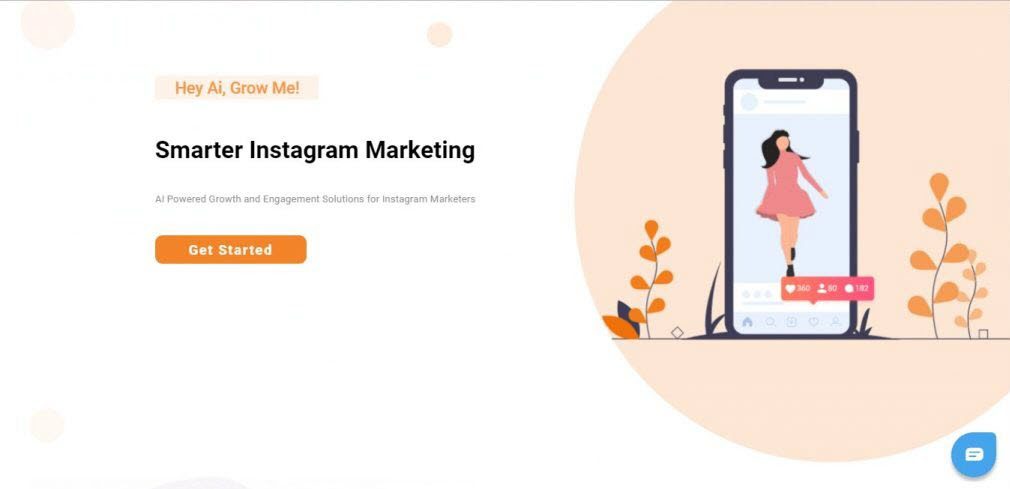 The first Instagram desktop tool on our list is AiGrow. Aigrow is one of the best Instagram marketing tools available on the market. Besides the DM tool, they have some other features to help Instagram managers boost their way to success. A VIP growth service, a professional Instagram desktop scheduler, an Instagram link in bio tool and Instagram engagement PODs are among their most purchased features which are really essential in today's Instagram marketing. Here we are focusing DM features, however, you can create a free account here and test other features yourself.
DM to Email
The first DM related feature (tab on your dashboard) is the DM-to-Email. As mentioned before with the help of this feature, you can connect your Instagram messages to your email of choice and send your DMs in your email inbox, directly reply from there and attache URLs, images and videos to your messages, from your desktop or any other devices. Try it for free here.
DM
Dm tab is the name for Auto-DM feature available on Aigrow. As you can see below, after writing your message and rotating parameters, you can set your target and hit Start. Your messages will automatically be sent. The setting is available on your desktop and when set, there's no need for your availability or confirmation. DMs are sent automatically and in an organic way which lowers the risk of getting flagged by Instagram.
Inbox
The DM inbox on AiGrow is really powerful, let's say it's even better than the official mobile app. On AiGrow, you can easily filter your messages (read, unread, sent, all, etc) and never worry about missing a message. You can also start new conversations with your followers when you are on a desktop. Upload photos and videos directly from your desktop to Instagram and attache them to your messages. It's as easy and drag and drop (the same way you go with your emails).
Good News: AiGrow Dm tool is free for a number of DMs per month. For scaling your numbers and getting the most out of the platform, you have to upgrade your plan in order to increase your limits. But you can out the platform on a test even with the free trial.
Instagram desktop Messenger tool #2 :
DMpro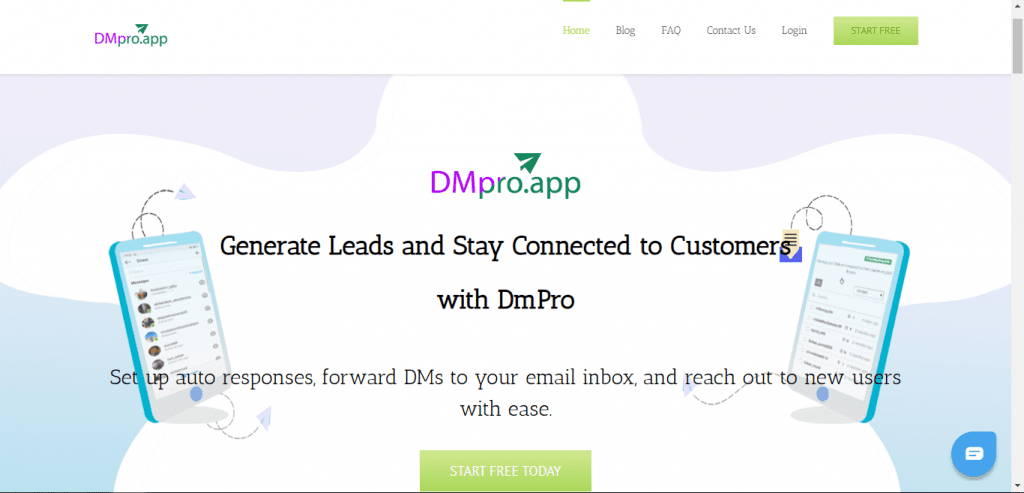 As the name resembles, this is a professional DM tool you can use to manage (and more) your direct messages from your desktop dashboard. Add as many as Instagram accounts as you have and manage them from a friendly desktop dashboard. DM pro provides the same features as AiGrow does, but in a more professional manner.
You can try DMpro with a free account here.
Conclusion
Since Instagram does not provide an official messenger for desktop users, many 3rd party apps have stepped in. They do not only let you send and receive your Instagram direct messages when you are on desktop, but also promote some amazing features you can benefit and boost your Instagram growth.
The best Instagram direct messenger app we'va found so far is AiGrow. However,
If you know any other desktop messenger tools for Instagram, please leave us a comment below and share your brilliant ideas 😉