Nowadays, over 500 million Instagrammers globally use stories as well as feed daily. On the other hand, more than four million businesses use Stories ads every month. Instagram Stories, launched in 2016, is full-screen and disappears in 24 hours, including playful, creative tools such as stickers, emojis, and GIFs. Instagram Marketers might use stories to engage the audience more deeply through real-time, authentic content, so they need to increase their Instagram story viewer rank.
People strongly see Instagram Stories as visually beautiful places to revel in creativity. Also, businesses use stories to express their brand's creativity and inspire interest and action throughout the customer journey.
In this article, you will study the ways to keep Instagram story viewers engaged.
Learn More about Stories to Boost Instagram Story Viewer Rank
Stories Ads capture more attention because they appear in a full-screen vertical environment, which corresponds to the way people hold their phones. To start, you need to try an organic story and create a story ad
Top attributes people mostly tend to associate stories:
Creativity

Visual Beauty

Uplifting content (encouraging quotes and inspiring images and videos)

Authentic content (stories often consist of live, unedited glimpses behind the scenes) 

Expression of passion(the format offers an extensive palette of whimsical creative tools)

Freedom of Expression
When do people use stories?
Firstly, when they want to see what their friends are doing, which indicates that stories bring people closer together in real-time. 
Secondly, when they want to see unfiltered, authentic content, it could mean everyday moments or even "non-moments." 
In most countries, people often turn to stories rather than feed for a third reason: to see playful and funny content.
Finally, it seems that people appreciate the ability to see the brand and product-related content in stories.
What types of content people prioritize in stories
Below represents the categories where we see the types of content people say are essential in stories:
Shows them personal stories that touch them in some way(inspiring, motivating)

Provides information that they trust and care about

It gives them an insider's view of their celebrities and Influencers.

Grants information on events that are relevant to them 

Lets them find out new products that are relevant to them

Allows them to stay in the know about the brands that they are interested in

It helps them connect to brands they like
6 Ways to
Grow Instagram Story Viewer Rank
Most people have become more interested in a brand or product after seeing it in Instagram Stories. Consequently, to enhance the Instagram story viewer rank, keep up reading the following methods:
1. Plan and Schedule Your Instagram Stories
Planning your Instagram Stories is planning for your victory!
You can set out time to plan and schedule, so you have a much better chance to boost your audience views and reach rate.
Also, it means you never miss an opportunity to advance your Instagram Stories calls to action, storyboarding, or include a swipe uplink.
As a result, it would be best if you utilize an Instagram content calendar.
2. Use Hashtags in Instagram Stories 
You should add hashtags to your posts if you want to get more views on your Instagram Stories. 
Because this is a great way to give your content an extra chance to make new audiences discover you. When people scour for a hashtag on Instagram, they can view active, real-time stories on that hashtag's page. 
3. Analyze Your Instagram Stories
Take most of your Instagram Insights to discover more about what kinds of content perform best, and then utilize that insight to tailor what you post.
Determining what types of content your audience is interested in the most can pay off when it comes to your engagement rates.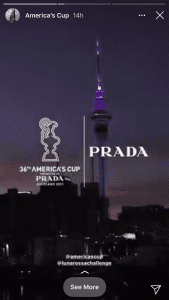 4. Creative Instagram Stories to
Grow Instagram Story Viewer Rank
What is your creative process to increase Instagram story viewer rank?
Here are a few tips you can think outside the box and do something different to engage your audience.
Use Animations on Your Instagram Stories
Creative and engaging Instagram Stories animations are a way to stand out from the crowd.
There are many useful apps and tools to help you create fun animations for your Instagram Stories without a graphic designer or taking time to learn how to edit videos.
Promote a live event
Promoting a live event is a fantastic way to drive views on your Instagram Live stream. After that, you can post follow-up questions asking your followers what they would like to see for the next one.
Stay on top of new features.
A fantastic method is to use Instagram Stories stickers!
That encourages your followers to take action from your posts, whether asking you a question, taking part in a quiz, or sharing their opinions.
Here are some of Instagram Stories Stickers, which are creative and fun, to boost engagement on your posts:
The poll sticker is an excellent way to improve your engagement on Instagram Stories and gain insights on your followers' likes and dislikes.
Besides, the voting sticker is a quick and easy way to give your audience a chance to share their opinions and regularly learn more about what they want to see on Instagram Stories.
Brands can utilize the quiz sticker to educate their followers on their brand or products while increasing engagement on their stories posts!
Question stickers are an excellent chance to learn more about your followers' needs and demands and show your followers you're convenient and that there's a real human behind your account. So, you can ask for advice or give them the chance to discuss their thoughts.
An amazing way to launch a new product on social media and future proof of your campaign's success is using the countdown sticker.
When your followers tap on the countdown sticker, they'll watch the countdown, so when the time runs out, they'll get a notification to check your feed!
It's the perfect sticker to drive engagement if you're hosting a live event or willing to drive awareness of a new store opening.
If you tag a location on Instagram Stories, your story will rise in the public stories of that location.
Therefore, anyone who searches for that location on Instagram will see that and engage with your story.
Utilizing Instagram Stories stickers to tag products can be an organic way to increase shopping on stories and lets you showcase product details without seeming spammy.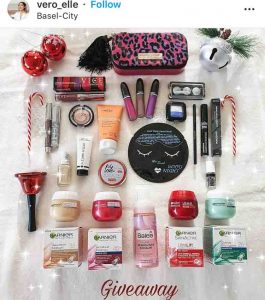 5. Interact with your Audience in Instagram Stories
Actually, these are creative and interactive content tips that draw viewers in and boost the Instagram story viewer rank.
Drive engagement by questioning your audience about anything that relates to your business and then answer them. An easy step to start is a question sticker with the text "ask me anything." In this case, your audience will interact with you and your Instagram Story.
Additionally, you can create a "master video" of answers and save it to your highlights.
If you seek customer opinion and insight into a product or service you're marketing, ask them questions, and add an answer sticker to your stories where your followers can insert their replies.
Also, you can ask questions about your next Instagram Story; this is an excellent way of deciding what content to publish next and drive engagement and provide people what they want.
 Try doing a poll or a quiz and engage your viewers with a multiple-choice answer. This lets people engage with your post with the click of a button rather than taking time to type a response. 
Add quotes that are short, sharp, motivational, interesting, funny, inspiring, and relevant to your business.
Host a Contest or Giveaway
Giveaways and Contests are excellent ways to boost engagement. Ask followers to comment on your story, publish their own story, tag your account, or like your most recent post. Ensure you monitor your notifications and pick a winner in 24 hours. Some apps can pick a winner for you.
Assign one of your staff to run your Instagram Stories for a day. It would be great to provide your brand with a more human aspect, making you even more relatable to your audience. Moreover, try giving your office a tour or showing a day in the life.
Give control of your Instagram Stories to your most loyal customers to construct trust with your audience. In this case, you will show viewers your strong relationship with your customers. Indeed, people usually listen more to fellow customers than to a brand.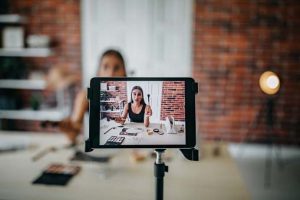 6. Draw on UGC to
Boost Instagram Story Viewer Rank
User-Generated Content (UGC) is any content such as photos, videos, and reviews that have been created by followers, influencers, ambassadors, and event attendees. 
Sharing UGC and reposting Instagram stories is an excellent method to fill your feed with beautiful content.
Is someone raving about you? Repurpose and reshare it on your Instagram Story and showcase real people sharing positive and inspiring content about you. 
Above all, Instead of reposting every piece of content, you're tagged in, consider how you can cluster your UGC together into different themes. 
Influencer Marketing and cash in on Instagram Influencers is one of the best ways of using UGC.
Final Thoughts to grow Instagram story viewer rank
Instagram Stories has paved the way for business marketers and brands to reach customers and boost engagement. To top it off, to gauge what your audience wants to see and tailor your Stories content to what works, it is best to hire an advanced Instagram management tool. AiGrow will help you in this mission and assist you in enhancing your Instagram story viewer rank.