Linktree has recently raised questions about whether or not it is the URL maker you are supposed to use. If you google Linktree, you'll face articles about why you should stop using linktree.
I was not sure whether it was the rivals who started these rumors or something is wrong with Linktree indeed. So I decided to use Linktree and compare it with one of its alternatives, SmartURL.
What is SmartURL?
SmartURL, as its name suggests, redirects users to specific destinations based on their country or device.
Linktree and SmartURL have been competing very closely. So if it comes to replacing Linktree with an alternative, Smarturl will be the smart option.
Let me get straight with you over something. Linktree and SmartURL are two professional link-in-the-bio tools. If you just wanna put only one URL in the Instagram bio, suffice it to use Instagram itself to put a URL in your Instagram bio. How? Well, to know that, stick with me till the end of the next paragraph and let go of the rest. But if you are a pro-Instagrammer and wanna know whether to use Linktree or SmartURL, scroll the next title and stick to the rest of the article.
Add an URL in the Bio on Instagram
To add an URL in the bio on Instagram, you have 2 options. They are:
Adding the URL in the  Instagram bio on mobile

Adding the URL in the  Instagram bio on desktop
1.Add an URL in the Instagram Bio on Mobile
Open your Instagram mobile app

Go to your profile on Instagram

Tap "Edit Profile" at the top of the screen

Write a custom description in not more than 150 characters

Add a brief link to your website in the form of domain.com

Add URL to other profiles by tapping "@" followed by the profile's handle

Add hashtags by tapping "#" followed by the hashtag you associate with

Tap "Done" to save your bio
2.Add the URL in the Instagram Bio on Desktop
Go to

Instagram website

and log in

Click on the profile page

Click on the profile next to your user name

Type the URL you wanna include in your Instagram bio in website box

Click on submit
Now enough with the basic stuff! Let's get the real job done and start comparing them from the very beginning step. Shall we?
Sign Up: Linktree Vs. SmartURL
This very first step is so important. Not everyone is in the mood for a complicated signup process of a tool. 
You may consider yourself as an exception, but I tell you. If the signup process of a tool gets complicated, chances are that you let go of that tool, regardless of its productivity.
Now let's see whether or not Linktree and SmartURL let us down.
Sign Up on Linktree
Linktree has the easiest signup or what? You register and then you come up with a page like this.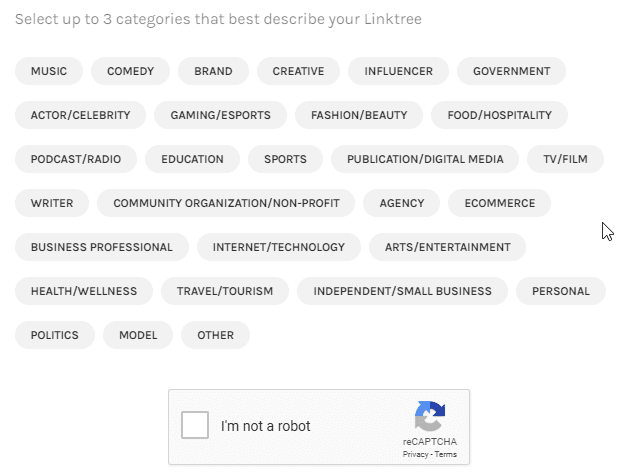 On this page what you need to do is to select 3 of these categories which are most related to your niche and then prove Robo-phobics that you are not one.
Then you will get to choose whether you wanna be a basic or pro user of Linktree. It will be discussed in detail. For now, choose free Linktree.
 At this step, Linktree sends you an email to verify it is you.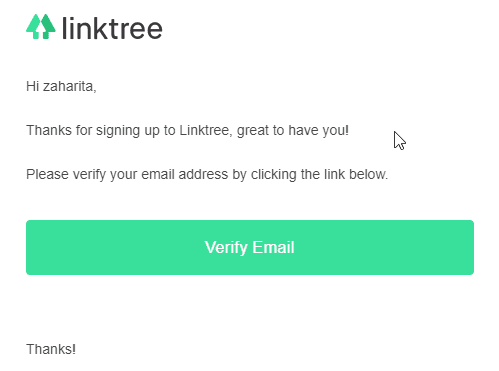 Sign Up on SmartURL
Once you sign up on SmartURL, a chart will show up on the bottom of the page saying;

When you click on that, you will receive an email in this format.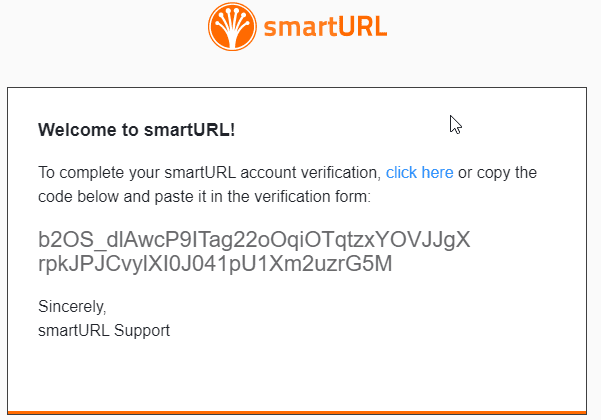 After verification, it is time to create a SmartURL.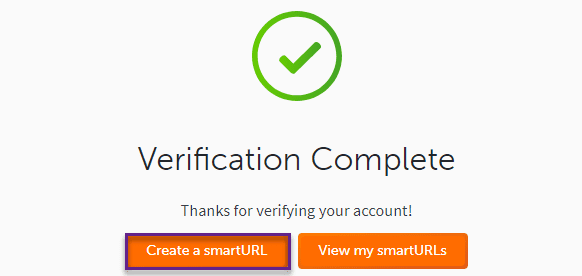 Was Linktree Better or SmartURL in Sign Up Matter?
While signing up, I noticed that button on the right down on the page of Linktree. I did not face any sort of issue but it sounds like if you do, you can get in touch with the support team of Linktree.
On the other hand, after I registered on SmartURL, that blue button saying, "verify to access extra features of SmartURL" kinda bothered me. I felt SmartURL kinda used distrain while he did not have to.
I personally preferred Linktree but hey! Maybe I am just too picky. I do not want to compel any wrong ideas. Besides, there is more important stuff to consider about these tools, right?
So let's continue.
 Popularity: Linktree Vs. SmartURL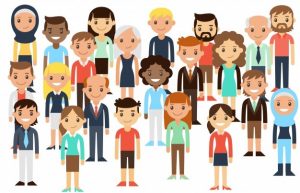 Co-founder of Linktree, Alex Zaccaria, claims that more than 3 million Instagrammers are using Linktree including some celebrities, Justin Bieber for instance. 
Not that many users put the link in bio with SmarURL but this platform still is the first alternative for Linktree even in popularity. 
SmartURL is also very popular among celebrities. Speaking of Justin Bieber, his ex, Selena Gomez who is one of the most followed on Instagram uses Smarturl. They never have something in common. No surprise they don't go out anymore.
Note:
To know if Linktree was more popular among the celebrities or it was SmartURL, click here.
Besides, when you google "Linktree" you don't see an article with the heading of "Why you should stop using SmartURL" on the first page.
Enough with gossip and back to Linktree and SmartURL!
Which One is More popular? Linktree or SmartURL?
Although it seems like both Linktree and SmartURL have roughly the same popularity, Linktree is more widespread.
Features: Linktree Vs. SmartURL
Features are the main factors when it comes to choosing between Linktree and SmartURL. So let's take a look at their features.
Linktree Features
Features of Linktree are what made this startup into a successful platform. You are about to learn why!
What do Users See when They Click the Link in Bio?
When users click the link in the bio they see a page with several links, such as the link to your email signup, products, a blog post, and so on.
Number of the Links in the Bio by Linktree
With Linktree, you can share 5 links tops.
Analytics with Linktree
When you log in to Linktree, admin shows your Lifetime Linktree Views.
How Does Linktree provide analytics?
Linktree provides you with a chart called views and clicks chart.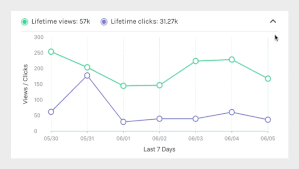 Views in Linktree
A view is every time your Linktree is viewed. As an example, if a visitor goes to the landing page of Linktree one time, that is counted as 1 view. So if the same visitor lands on your Linktree another 3 times, overall you get 4 views from him.
In other words, if 100 visitors land on your Linktree 2 times, then your views count will be 200.
Clicks in Linktree
A click is when a visitor clicks on one of your links. If 1 visitor of your Linktree clicks on 3 distinct links, your clicks count on this chart will show as 3. (You can see which links were clicked when you open the clicks chart on each of link)
CTR in Linktree
CTR in Linktree stands for Click Through Rate. This is how the analytics of Linktree comes in hand.
Linktree lets you measure the performance of your links, by telling you the percentage of views that resulted in a click.
If the chart tells you that CTR is 44%, it means that 44% of views resulted in a click of one link in your Linktree.
There are 2 types of CTRs in Linktree:
 Lifetime average CTR

 Daily CTR
Lifetime Average CTR in Linktree
Lifetime average CTR in Linktree is total lifetime clicks divided by total lifetime views.
One of your goals can be increasing lifetime average in Linktree over time. That is what analytics is good for. Linktree allows you to set a goal by reading the analytics.
Daily CTR in Liktree
Daily CTR in Linktree is the total clicks of a day divided by the total views for that day. Linktree helps you to not only set goals in the long term but also measure the performance of yourself daily.
Where is Daily CTR Located in the Chart?
The blue line on the chart represents your daily CTR in Linktree.
How is CTR Calculated?
TR is calculated by dividing the number of clicks by the number of views your profile has received. So if you have received 1000 clicks and 2000 views, your CTR would be 50%. Look:
(2000÷1000)×100
Thumbnails with Linktree
What is Thumbnail at all? This is a feature that enables you to add images to your link buttons. But what is good about it?
As an Instagrammer, you do know that beautifying is something you should never miss on Instagram. Now that followers are after beauty, Linktree took care of that with the thumbnails feature.
Note: This feature is available for pro users of Linktree. If you want to get it for free, try using this platform instead.
How to Activate Thumbnails in Linktree?
Go to your My Links section in your Admin Page

Select the 'Add Thumbnail' button (It is located underneath your link)

Click the 'Add Thumbnail' button is the second icon from the left

Leap Link
One of the coolest features that Linktree has to offer is "leap link"
But what is the leap link?
Leap link is a link that sends your visitor directly to a specific link. It means they no longer go to your Linktree profile.
Does leap link worry you about the analytics of your Linktree? Well, relax! Linktree will count those visitors too.
Linktree offers leap link to those who:
Launched an album or just a piece of art

Owns a website and want to bring traffic to it

Launched a new product

Have breaking news
It can be any important moments. Come up with your owns.
Why on Earth "Leap Link" Feature of Linktree is Good at all?
You don't need to update your link at hype moments

You can define go-live time for Linktree by leap link
What Happens when Leap Link time expires?
When leap link time expires, Linktree restores it to what it was automatically.
How to Set Leap Link in Linktree?
Go to your Linktree Profile

Select the Leap Link icon( The upper one, not "enable leap link" bottom)

Select the time and date when you want your leap link goes Live

Click 'Enable Leap Link' bottom

Note: If you already are using Linktree and you do not see the leap link feature in the dashboard, That is because you are not a pro user of Linktree. To switch your Linktree account to the pro user of Linktree account, you must pay 6$/month.
Priority Links
Linktree allows you to prioritize one link. This link is the link you want to be seen more by your followers.
How to Prioritize a Link by Linktree
Decide on which link matters to you more, now click the star( If you do not see the star, that's because you are not the pro user of Linktree)

Choose the style you like

Social Icons on Your Linktree
Linktree enables you to add your social media profiles to it. It includes social profiles such as Facebook, Youtube, Twitter, LinkedIn, Email, WhatsApp and SoundCloud.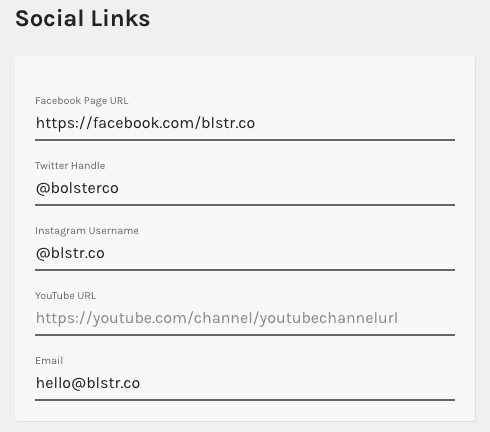 Linktree Look
You may customize how your Linktree looks. After all, beauty matters.
Facebook Pixel Integration
Add your Facebook Custom Audience Pixel to your Linktree and track visitors, segment them, build lookalikes and re-market to them on Facebook and Instagram.
This feature is a golden one. I must admit.
Schedule links with Linktree
You can schedule your links to enable and disable at set times, in various timezones. This is so valuable for when you are scheduling posts on Instagram or you have time-sensitive content to share.

Features of SmartURL
SmartURL has some other features to offer to you. Let's have a look.
Flex SmartURL
Flex SmartURL is for the conditions when you want to redirect your visitors to a website in another country.
Pivot SmartURL
Pivot SmartURL forms a landing page where all users can choose their favored retailer.
Another good thing about Pivot SmartURL is that it automatically hides retailers which are unavailable for some devices or habitant of certain countries.
Event SmartURL
Even SmartURL is kinda like the Leap Link feature in Linktree.
The Event SmartURL is designed for when you wanna send your visitors to the ticketing page of that event.
Although Event SmartURL differs from the Leap Link feature in Linktree in showing the nearest event on the map. The
sample makes it more understandable.
I assume it is for this feature of SmartURL that we see singers like Chris Brown use this URL shortener. 
In-Link Retargeting with SmartURL
It seems like SmartURL has been competing with Linktree in the retargeting matter too.
SmartURL retargets audiences of users who click on your SmartURL for use on Facebook, Google AdWords, Twitter through the in-link retargeting feature.
Archive Links with SmartURL
SmartURL allows you to archive your old and abandoned links. Just in case.
SmartURL Google Analytics Tracking
Add Google Analytics UA number and all data from the smartURL will stream directly into your Google Analytics account. 
Note: Google Analytics tracking is only available for Pro Plan and Premium Plan users of SmartURL.
Custom Domains & Vanity URLs
Do you have your own domain? No problem. Engineers of SmartURL will figure it out.
SmartURL Affiliate Account Integration
Enterprise companies are able to enter affiliate information for Apple Music / iTunes and Google Play. Let's face it. Linktree is not even close.
Studying the Features, Which one is better? Linktree or SmartURL?
SmartURL has more features to offer to Premium users but it is kinda impossible to say it is Linktree which is more efficient or it is SmartURL.
To put it simply I do not assume that it is one of these 2 URL shorteners that meets the needs of all users all around the world. They differ from one another in features. 
Be clear about your niche and know your Goals. Reread the features of Linktree and SmartURL and choose the one that suits you. Who knows? Maybe at the end of the day, you figure out that it is AiSchedul that is the best alternative for your niche. But Why? Where did it come from? Read the next heading. You will get all your answers.

Can AiSchedul be the best alternative for SmartURL?
AiSchedu is a complete platform for IG users and adding multiple links in the bio is just one of AiSchedul's features.
We all know how important is a catchy bio On Instagram. And we know that aesthetic matters of our profile.
AiSchedul provides you with many many options to customize your bio on Instagram. Options like:
Bottoms

Background Images

Social icons and many more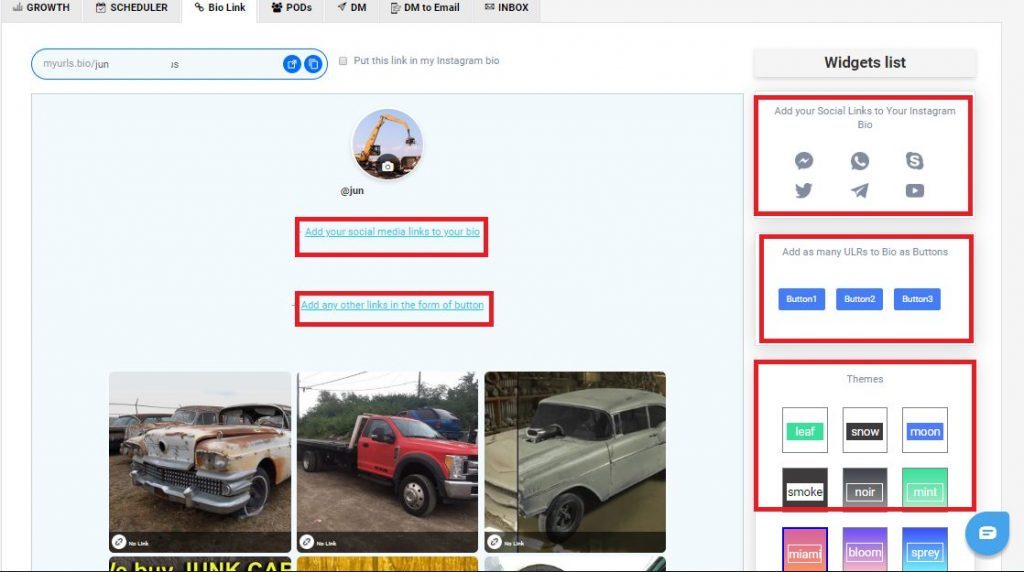 This is something SmartURL lacks. So yes, To some level AiSchedul is the best (and FREE) alternative for SmartURL.
Is AiSchedul the Best Alternative for Linktree?
Yes, AiSchedul is the best alternative for Linktree. But you would not accept this without evidence, right? Pieces of evidence are on the way. So just keep reading!
Think about it! What is the biggest drawback of Instagram? Isn't it the fact that you can not put a link in posts? What if I tell you that AiSchedul figured it out?
With AiSchedul you can specify one URL to each of your Instagram posts. As far as I am concerned, Linktree with the capability of putting 5 links could not compete with AiSchedul in this feature. With AiSchedul you no longer need to update links! What a relief!
If you are an e-commerce owner, AiSchedul is not only the best but the only alternative for you. Sign up free.
Pricing: Linktree VS. SmartURL
Linktree has 2 versions:
Free Linktree

Pro Linktree
Free Linktree
Almost all features of Linktree we talked about are for pro users Linktree. So What feature does Free Linktree have?
Adding links

Seeing very basic Analytics stats

Choosing between basic themes
As a free URL shortener, these are fine, Nah?
Pro Linktree
If you wanna use the daily breakdown of your link traffic, team access, custom buttons and styles, a custom title, the ability to schedule links, and a way to add your Facebook pixel and retarget Linktree visitors, you need to be a pro user of Linktree which it costs you 6$ per month. If you ask me I would say this cost of it simply justifies why Linktree is so widespread.
Now let's look at the pricing of SmartURL.
SmartURL has 3 versions:
Standard SmartURL: Free

Pro Plan SmartURL: 49$ per month

Premium SmartURL: 248$ per month
Is Linktree more Cost-Effective or SmartURL?
I would definitely suggest Linktree( I mean even cost of AiSchedul is more reasonable than SmartURL. Not to mention that it comes with more features than SmartURL) 
There may be some features that Linktree lacks comparing with SmartURL. But the feature that Linktree has to offer with 6$ a month is pretty cost-effective. Unless the extra features of SmartURL really come handy for you. 
Support: Linktree Vs. SmartURL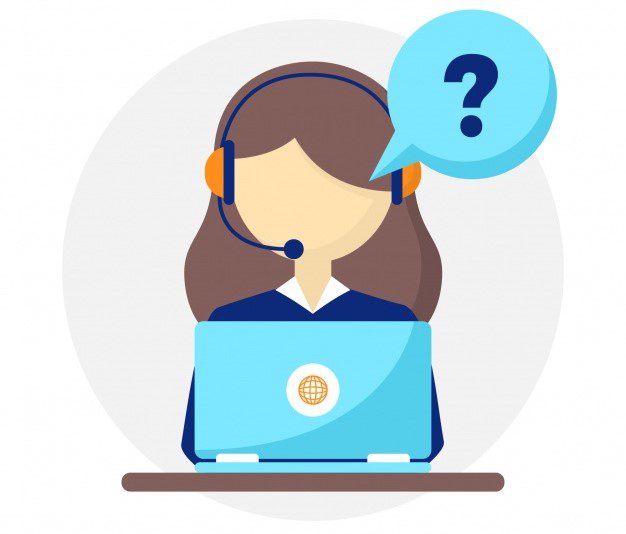 They both have been really supportive. Even when Linktree stopped working a few months ago, although it harmed small businesses to some extent, it got itself together and got back to being supportive as it has always been. 
Education: Linktree VS. SmartURL
If we consider the quality of education as support services, I found that Linktree was more clear and responsive about the features that it has to offer.
Reviews: Linktree VS. SmartURL
Reviews are louder than articles about Linktree and SmartURL. The article you read was written by a writer. Maybe it is from a rival. You never know. But reviews are from actual users who worked with Linktree or Smarturl.
This is how real users scored for Linktree and SmartURL:
Linktree 
8.2 out of 10
SmartURL:
7 out of 10
It says enough.
Terms of Use: Linktree VS. SmartURL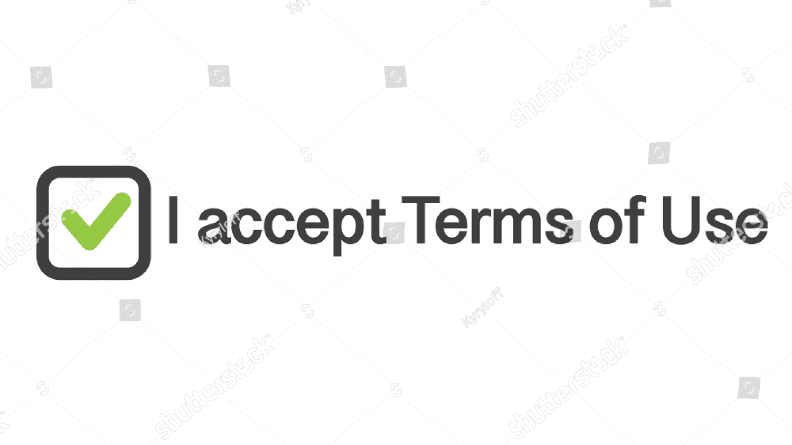 I would like to talk about the terms of use in Linktree and SmartURL. But hey, isn't it terms of use that you skip without reading it?
I am sure the last 10 times you accepted terms of use of things, you accepted without reading it. So let's skip it here too and be over with this article.
Final Words
To sum it up, Linktree and SmartURL are two good platforms that could meet the needs of their users. 
This article just compared these 2 platforms while there are more than 50 URL shorteners out there that are competing with one another which is a stroke of luck for you as a user of URL shortener. Because when marketing gets competitive, platforms need to lower their price and increase their services so that they survive in the marketing.
Measure the size of your pocket. Measure your team size too. Google more about URL services before you pay for Linktree or SmartURL. Maybe you come up with a third alternative like AiSchedul with more features and free pricing.