Have you ever wanted to mark an Instagram DM as unread? Do you want to sort and filter your Instagram DMs? Do you miss some of your DMs in the pool of your Instagram DMs?
Well, we are here to tell you how to manage your Instagram DMs from any device.
Following the tips, you will have a better Instagram dm management experience.
Manage Your Instagram DMs Like a Pro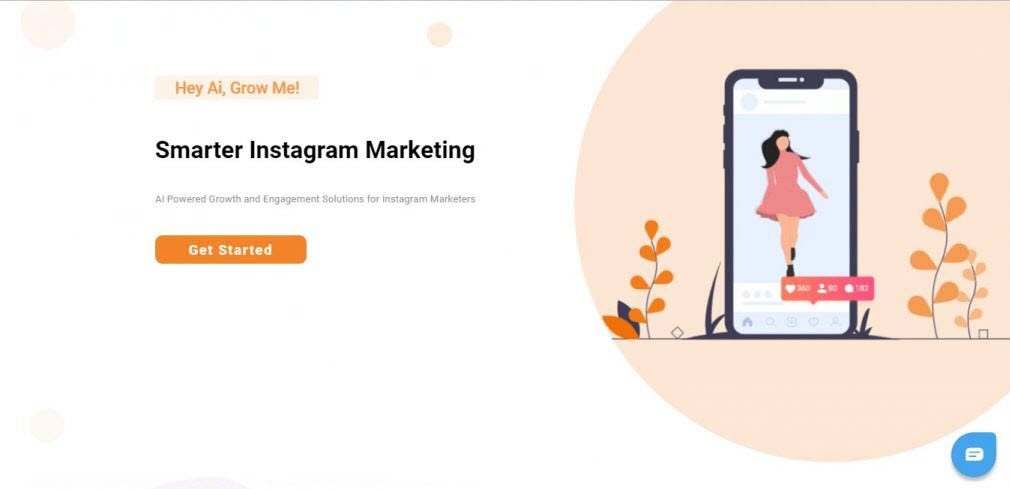 AiGrow is an amazing tool you can use to have a more convenient Instagram experience. With AiGrow you can:
Mark an Instagram DM as Unread
You may want to mark an Instagram DM as unread in order to respond to it at a later time. You may also filter your unread DMs and make sure you won't miss any DMs in your dm inbox. Well, these are all possible with AiGrow.
Sort and Filter Your DM Inbox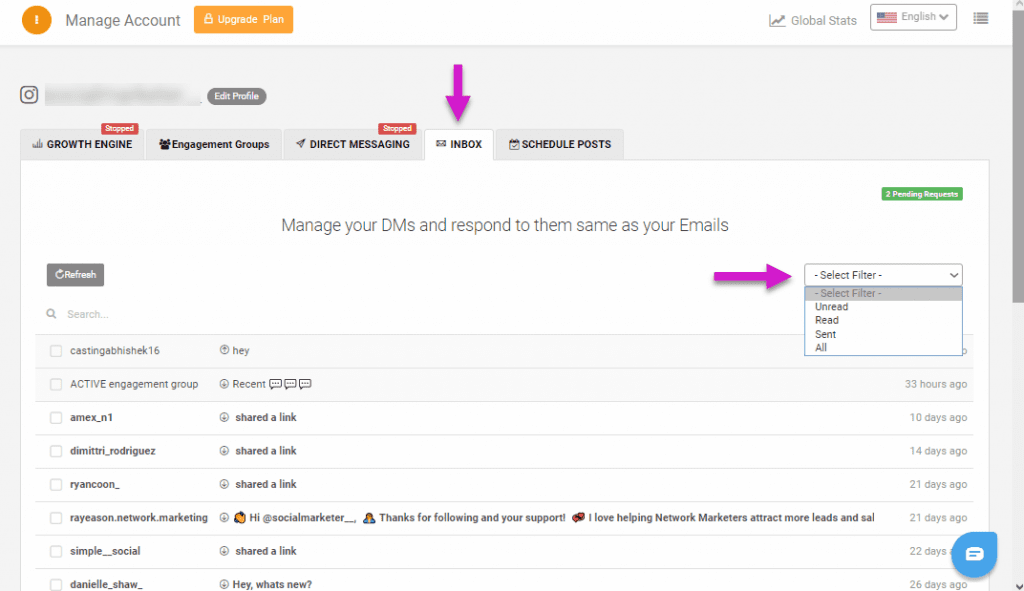 Another amazing option is that you can sort and filter your Instagram DMs in your inbox. The feature is not available even on the official IG app. But with AiGrow you can have the professional experience.
Auto Direct Message on Instagram
Another feature is the automatic direct messenger with which you can set your target (new followers, existing followers, followers of a specific account, users of a specific hashtag, a list of usernames, etc. then write your message and setup rotating parameters. Sit back and watch your DMs being sent in a secure and professional manner.
Connect DMs to Email
This is really amazing! AiGrow helps you connect your direct messages to your email of choice (Gmail, Yahoo, etc), send and receive your messages in your email inbox and reply directly from there. Add any URLs and attachments and send them directly from your email inbox. (read more)
Manage multiple IG Accounts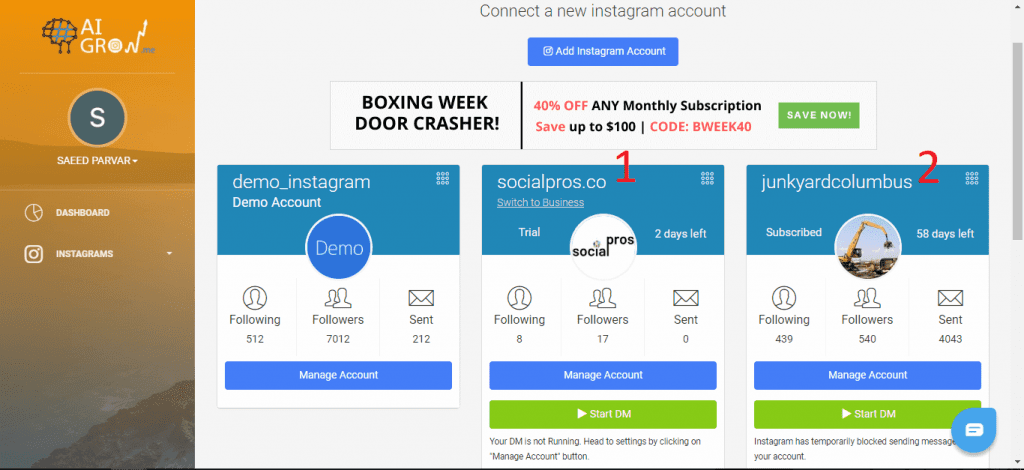 Add as many Instagram accounts as you have and manage them simultaneously, all from one friendly dashboard.
Manage Instagram DMs from any Devices
The good news is that you can have all these options on any device you are on. This includes your smartphone, your tablet, your PC (Mac, Windows, etc) or any other devices. No app or download is not required and it's really simple.
Recover Deleted Instagram Messages
Has it ever come to you to delete an Instagram dm by mistake and then look for a way to recover it? If so, AiFeow is what you need. Manage your DMs in a professional way and recover messages from Trash or other folders. (read more)