Most of us spend a huge amount of time behind our personal computers, and it seems more convenient to post Instagram Stories using a computer. We have already shown you how to add a camera roll or put a picture on your Instagram Story, but those articles were just for your phone. Now it's time to show you how to publish your Instagram Stories on your computer (even download and repost Stories)!
If you have ever tried to log in to your IG account on Instagram.com, you have probably seen that there is no option for letting you post Instagram stories from the desktop. What should you do then? Here's a solution.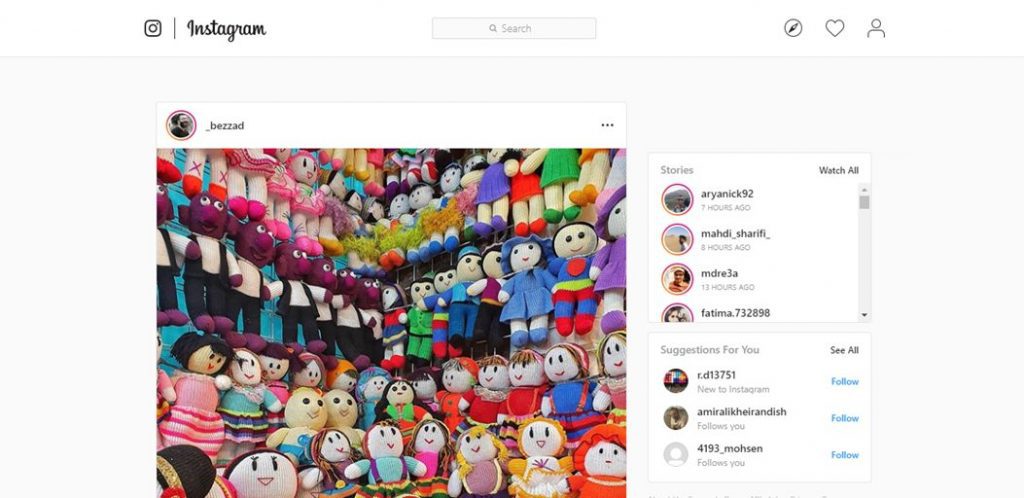 How do you See Instagram stories on the computer?
You should know that you can see your feed from PC exactly like your IG app on your phone. After going to your page on Instagram.com, try minimizing your web browser to a mobile view one. You can now see that your feed is exactly like the one from the app—stories on the top and the feed on the bottom. You can also use an Instagram web viewer to have a better experience.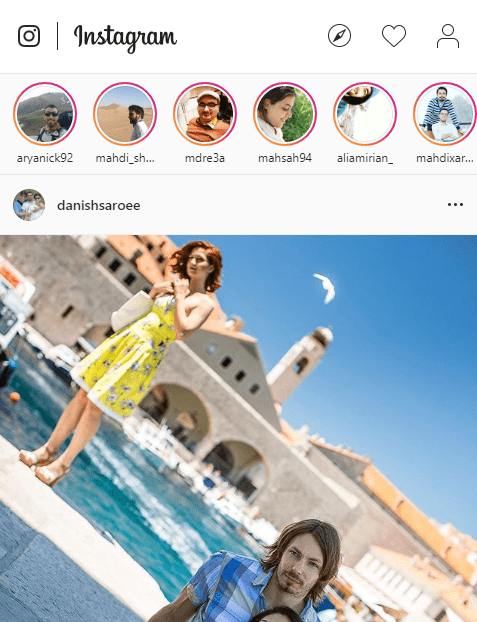 Another thing you can do is change the view from PC to mobile inside the page's code. That might be a little bit complicated. Go to Instagram.com and click on the main page (press Ctrl+Shift+C). Click on Inspect, and then you will see a bunch of codes. Click on the icon named "Toggle device toolbar," and you will see the exact match from your phone.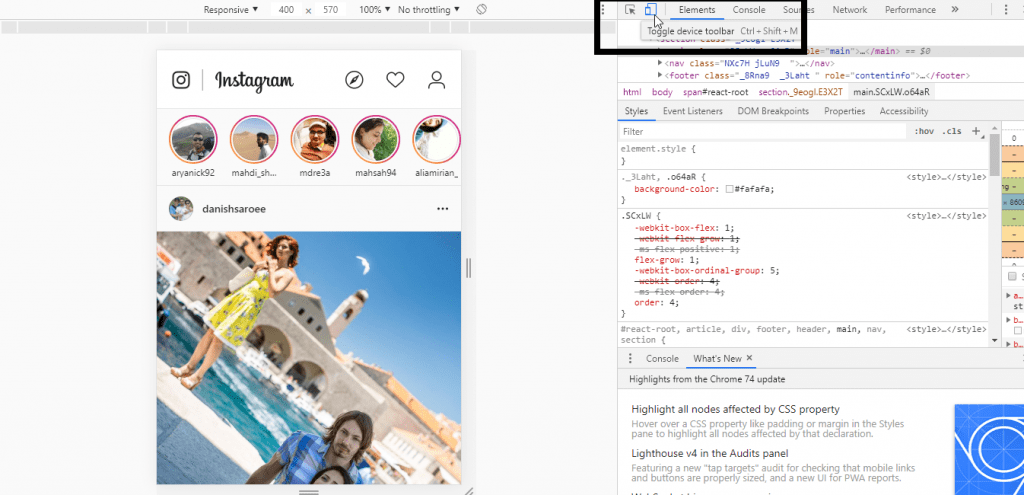 Note that your view should be on the "Dock to the right" to help you show the page on the left. Now, let's learn how to upload Instagram stories on pc.
Can You Post Instagram Stories From Desktop?
You cannot publish Instagram stories from the desktop directly unless you use your Facebook account. You can see the main feed in the IG app, but you can't post or publish stories. You can't even see who has seen your Instagram Stories on your computer. In fact, the whole design of the IG page on the web is to let you only have a passive voice. Meaning that you can only see. You can't show other people anything. But lucky for you, some Instagram management applications make this task easy for you. Please read the following to find out more about it.
Related article: How to Regram a Story with Ease?
How to Post Instagram Story on Computer?
We have found you the right tool to help you post Instagram stories from pc. AiSchedul platform is much more than suitable for your purpose. You can do many other things besides publishing Stories, including adding multiple links in bio, reposts, and Scheduling Posts. The good news is that you can sign-up for a free account and test everything yourself. Let's focus on how to post Instagram Stories on the computer using the AiSchedul dashboard.
How to post Instagram Stories on your computer Using AiSchedul
To publish your Instagram Stories on a computer you need to take 3 steps:
Create a free account on AiSchedul.
Upload and edit your media
Publish our story
We'll go through every step using a picture guide in the following, but here is a video tutorial if you prefer:
1- Create a free account on AiSchedul
To start your adventure, Sign-up a free account on AiSchedul.com for free. You need only add your email address, your name, and a password. As you can see, it doesn't require any credit card or payment information.
Now it's time to connect your Instagram account(s).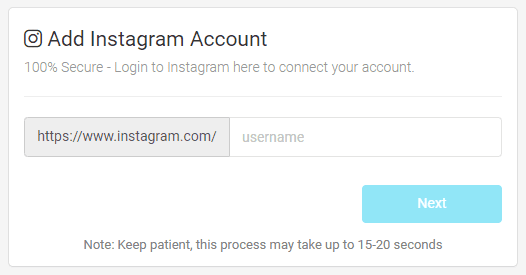 you can manage several accounts at a time. Click on "Add Instagram Account" to add as many accounts as you wish.
2- Upload and edit your media
Go to "Manage Account" and click on the "SCHEDULER" tab. There are several tools, each one available on the specified tab. Go to the scheduler tab to post and repost Instagram posts or stories. Click on "schedule" and choose the "Story."
You can also schedule your feed posts or reposts from your computer. Drag and drop your content to adjust the post.
With AiSchedul, you can upload your story to Instagram from your computer. You can also add multiple images to your story.
Edit your image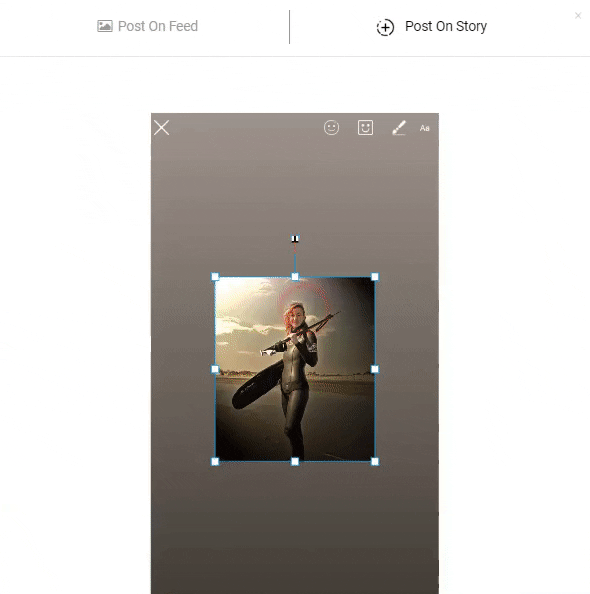 Change its dimension or colors. you can customize the background, color, size, and any other tools you may need
Design a professional story
You will be given the exact options you were given on the app for editing a Story + some extra features on your computer.
3- Publish your story

you can post either immediately, or you can set a time and date for your Story to be posted at a later time. AiSchedul will automatically publish your story at that time.
If you are managing several accounts from your computer, you also have the option to post a story to all of your accounts at once.

Related article: How to Reshare an Instagram Story to Your Own Story?
Final Words
The AiSchedul platform is more than just a tool for posting Instagram Stories on computers. It has various features for different aspects of Instagram management. You can run Instagram giveaway contests using it and automate almost all the contest steps, including the winner picking process!
Another offering by AiSchedul is the Bio-Link feature, which helps you add multiple URLs to your Instagram bio and posts. And the best part? You can create a free account and test all the features yourself.