When it comes to marketing on the internet, few social media outlets can claim to be as effective as Instagram. The platform is growing by the day with millions of users signing up for a full account and more signing up every day. As a result, businesses are learning how to get the most out of this social platform in order to build their brand, increase their exposure, attract new customers, and generally make the most of their online presence. But after an update, users' were not able to see what someone likes on Instagram anymore. 
In the following, I'm going to walk you through all amazing facts about Instagram likes, teach you how to see what someone likes on Instagram, how to hide likes, the order of likes, and many other great things that'll help you have a better experience. So, stick around. 
How to See What Someone Likes on Instagram? 
In the [past few years, before one of the significant updates in 2019, Instagram allowed users to track their followings' activities on Instagram. For this, users just needed to open the activity section and choose "following". Then, they could check out what their followings like, comment, and follow on Instagram. But now, this feature is removed and people keep asking how to see what someone likes on Instagram. Well, here's the answer: 
#1 Check for Likes Manually
The very first thing to try is to check your target's followings! Actually, this is the best way possible because it's an in-app solution, totally free, and without any risks. However, it may take a great deal of time, especially if your target has followed thousands of Instagram accounts. 
To check what someone likes using this way, you just have to open their following list and then, open the accounts they follow one by one and check whether the post has been liked by your prospective user or not. If you're lucky and the accounts they follow are public, you don't need any fake accounts. But if they're following private accounts and you want to check for likes, you may need to create a fake account which is not suggested at all. So, jump into the next section for a more plausible solution!
Keep Reading: 5000 Likes On Instagram, Per Post: Don't Buy! Use This Free App!
#2 Try an Instagram Monitoring App
Actually, sometimes users need to see what someone likes on Instagram for professional reasons. This may help business accounts to have some ideas about what to post, or what to write in the caption. But here's a better way to track your competitors and analyze their performance: Use an Instagram monitoring app like AiGrow. 
Using this management service, you'll be able to track unlimited Instagram accounts without following them and see how they perform on Instagram: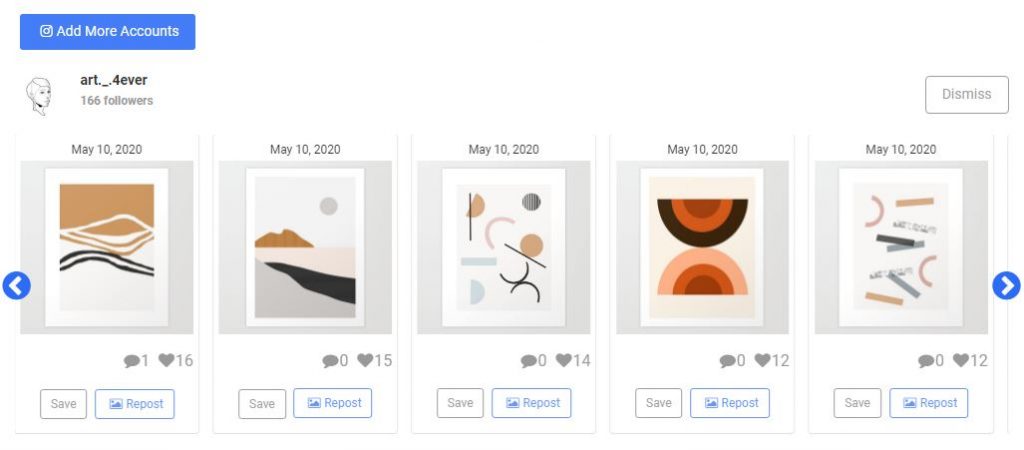 Additionally, it auto-saves the added Instagram accounts' stories so that you can simply check their stories at a later time. So, instead of checking what individuals like, just add your competitors here and track their activities.
#3 Use an Instagram Stalker App
A Stalker app that is being used for this purpose is Snoopreport. Actually, this is an Instagram tracker that enables you to see someone's likes on Instagram without following them. However, it is not free, and to add even 1 account to track, you have to purchase one of the following plans: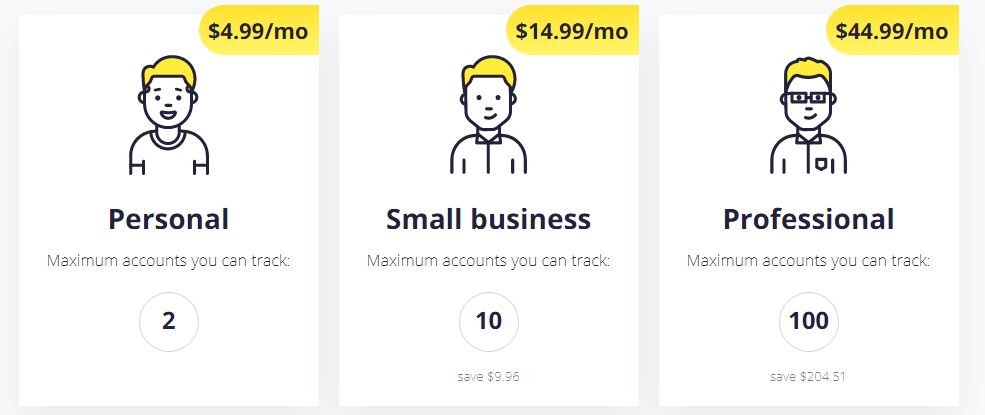 Honestly speaking, I don't recommend this app at all, because: 
It's illegal to use, 

It's a stalker app, 

Just works for public accounts,

And there's no way to make sure that it's safe to use. 
So, if you want to see someone's likes on Instagram without following them, simply check their following's posts manually, or create a fake account and keep track of their account like a spy, because there is no better way to do it!
FAQs About Instagram Likes
That was it! Using one of the tricks mentioned above, you can see what someone likes on Instagram, even without following them. Now, let's find an answer to some of the most frequently asked questions about the Instagram likes feature.
1- How to See Number of Likes on Instagram?
Actually, on small accounts like personal ones, you still can see the number of likes. However, if you check celebrities, brands, and accounts with 10K followers, you won't be able to check the number of likes. But there's no need to worry, as seen in the previous sections, AiGrow allows you to see the total number of likes and comments on each post. So, sign up for free right now and check it out.
2- How to Hide Likes on Instagram?
We have previously talked about how to hide Instagram activities from followers. But if I want to give a brief answer to the questions, I'd say that your likes, comments, and in short, your activity will always be visible for your followers. So, all the third-parties claiming that they enable you to hide your activities are just a scam and don't use them at all.
3- How Are Likes Listed on Instagram?
The order of Instagram likes seems to depend on the level of interaction between you and people that like your posts. Meaning that if you have a close friend on Instagram and you usually have conversations on DMs, like each other's posts, and mention each other, that person is more likely to appear at the top of the likers list. 
Read More: What's the Order of Viewers on Instagram Story
4- How to Look at Your Likes on Instagram?
Luckily, we have previously talked about how to view liked posts on Instagram. But to give a quick answer here, just follow these steps: 
Go to the Instagram settings, 

Scroll down until you see the "Account" item.

Finally, by tapping on the "Posts You've Liked" item, you see all the posts you liked.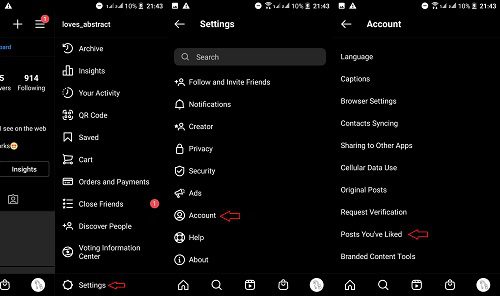 5- How Do I View My Instagram Likes on My PC?
Unfortunately, you can't see what you liked on Instagram using a PC. But, you still have 3 different options: 
Use an Instagram extension like Improved Layout For Instagram.com, 

Install an Android emulator, 
Among all these 3 ways, the first solution would be the easier. So, check out the extension and see what you've liked on a PC.
Bottom Line
To wrap it up, you may need to see what someone likes on Instagram for different reasons. For instance, this helps you find and better analyze your competitors. No matter what the reason is, here we talked about 3 ways to do so. So, check the solutions and try the best one for your needs.