Sick and tired of seeing the "Your Store Isn't Eligible for Instagram Product Tagging" message and want to have a shoppable Instagram feed without any trouble? Setting up an Instagram shop is the first hurdle to face when it comes to making money on Instagram. 
However, there are many challenges and limitations when it comes to applying for a shop on Instagram. For example, Instagram only allows you to sell physical products or make the verifying process difficult. All of these problems might put sellers off from investing in Instagram as a sales channel. 
In this article, I will show you how you can create a shoppable Instagram feed without any of these problems in less than five minutes. The method that I'm going to show you is 100% safe, and it doesn't need any approval from Instagram, and many people are using it right now!
So, let's jump right in; first, let's see why you should use Instagram as an essential sales channel. 
What Are the Instagram Shoppable Feed Benefits?
No matter how big or small your business is, Instagram is essential for your eCommerce activities. It can be a perfect tool to promote your business's different aspects, such as brand awareness, loyalty, trust, and especially online sales. 
Instagram is essential for your business because:
1- Instagrammers Love to Shop
There's no doubt that Instagram is a popular platform. But not only do people like Instagram, but they also love shopping on Instagram. Social platforms focused on photos and videos, like Instagram, quickly gain traction among younger consumers; 73% of Generation Z said they prefer to use Instagram (Social Sprout).
Other surveys show that 42% of U.S. women on Instagram say that shopping is a hobby for them (Instagram)!
As you can see, Instagram is becoming more and more popular among customers. You don't want to be left behind by your competitors, do you?
2- Selling on Instagram is Free
Instagram does not charge you for selling on the app. However, there are some rumors that Instagram will soon add charges when checkouts on Instagram are shoppable. 
3- Instagram Promotes Your Physical Store as Well
According to Social Sprout, 78% of consumers say they will visit the physical retail store of a brand they follow. So, Instagram can be helpful when it comes to sales. 
How Do I Make My Instagram Feed Shoppable?
If for any reason, you don't want to use the in-built Instagram shoppable, there are other ways to create a shoppable Instagram. One of the best ways is to link your Instagram posts to your online store website or other external sources such as Etsy shops or affiliate websites like Clickbank or Associated Amazon. 
To do this, you need to use a third-party app or web service. Read the following to find out the best Instagram service to make a beautiful Instagram shoppable feed.   
Best App for Making Your Instagram Feed Shoppable 
There are many services out there that create a shoppable Instagram feed for you. But you can't just trust any of them! That's why I'm going to show you one of the best services!
MyURLs.Bio: Create a Shoppable Instagram Feed Fast and Free 
MyURLs.Bio is an all-in-one link tool that helps you add external links to your Instagram posts and stories (even if you don't have 10k followers). The best thing about this service is that it's free, and it only takes you less than five minutes to set up your online shop.
To build your free Instagram shop, follow these steps:
Step 1- Sign Up to MyURLs.Bio
Go to MyURLs.Bio and create your account for free by adding your email address, username, and password.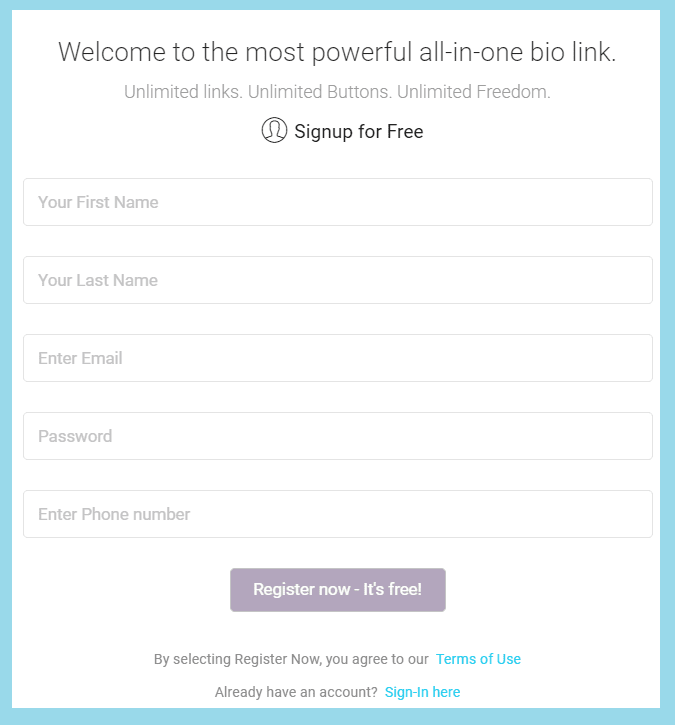 Step 2- Add Your Instagram Account(s)
Click on the "Add Instagram Account" button and add the Instagram account you wish to create an online shop for it.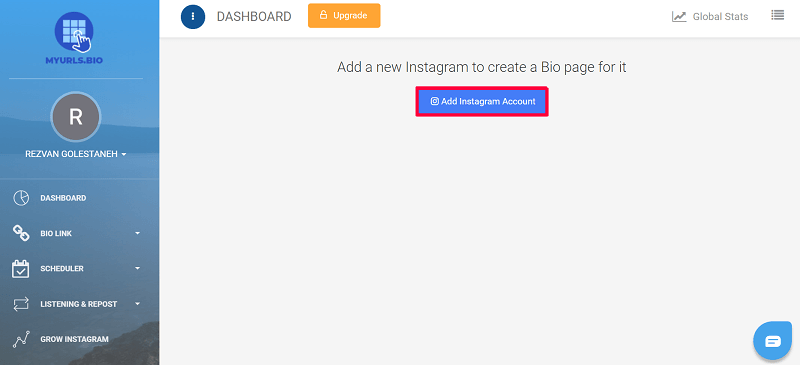 Step 3- Create Your Shoppable Instagram Feed
Now go to your user-friendly dashboard and click on "Bio-Link" in your toolbar. On the top of this page, you can see a tailormade URL for your shop. This link will be placed on your Instagram bio, and from there, your visitors can access your shop.
Go ahead and claim it and then click on the Instagram icon.
As you scroll down a little bit, you can see social media widgets and call-to-action buttons that you can add to your shop to make it more interactive.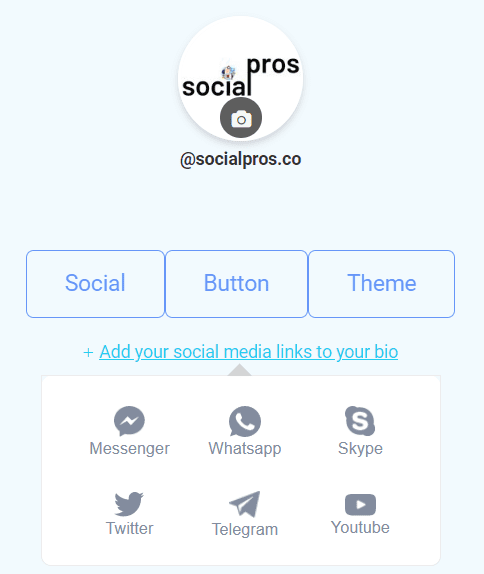 Also, by clicking on the "Add a custom reward or giveaway button," you can create customized bonuses for your shop such as coupons, awards, free products, free services, discounts, and so on.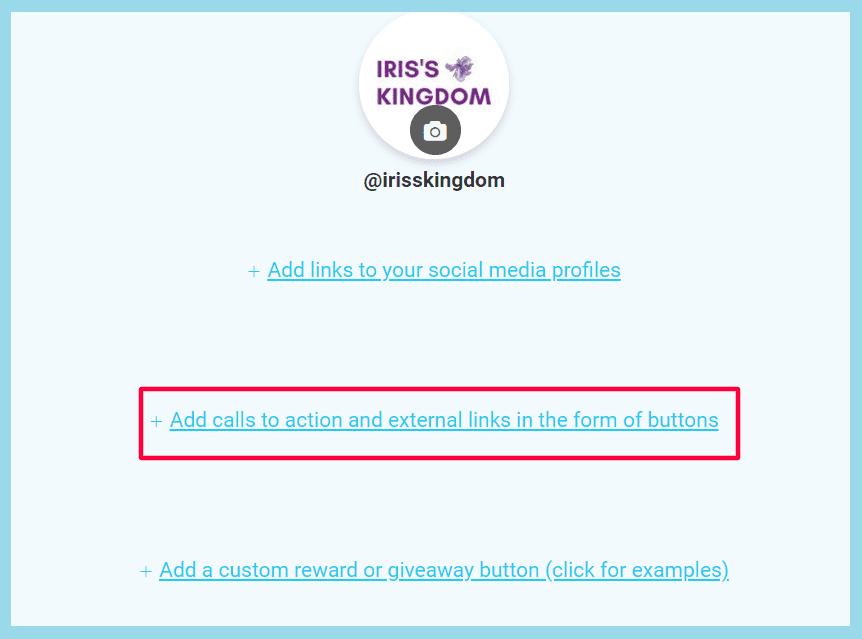 To add posts to your Bio-Link, scroll down a little bit, and you'll see all of your Instagram posts. Under each post, you'll see two buttons. Click on the "Add Link," and you'll see a section pops up like this: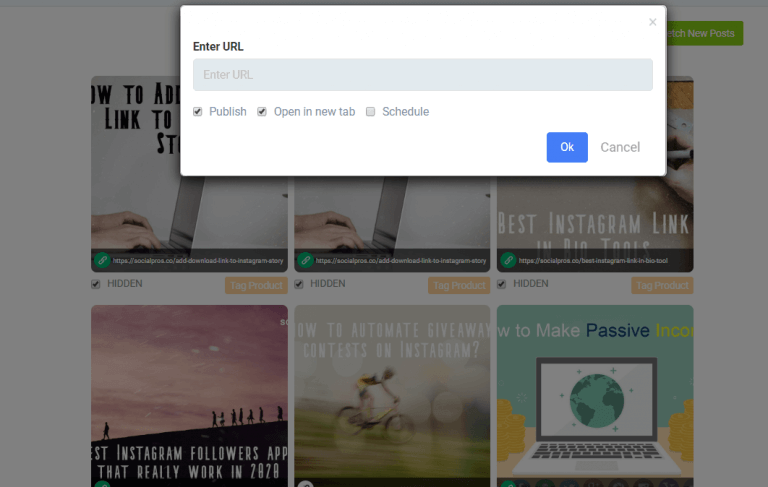 Add any external link that you like, and that post will be clickable on your feed. If you wish to add a tag price, you can click on "Tag Product."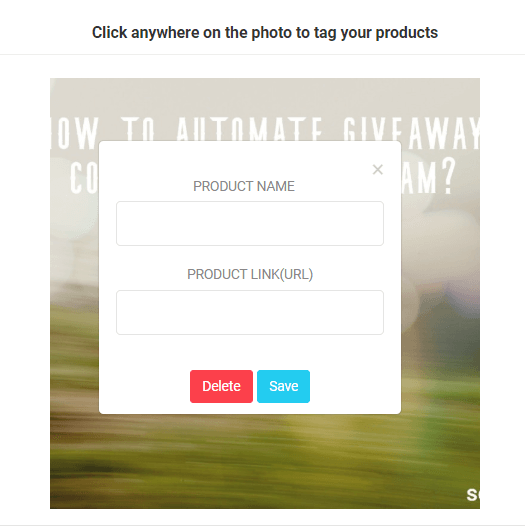 Do this for all of your posts you want to promote to create a great shoppable Instagram feed.
Finally, choose a theme for your Instagram shop from the sidebar on the left. 
When you so all these steps, your Instagram shop will look like this: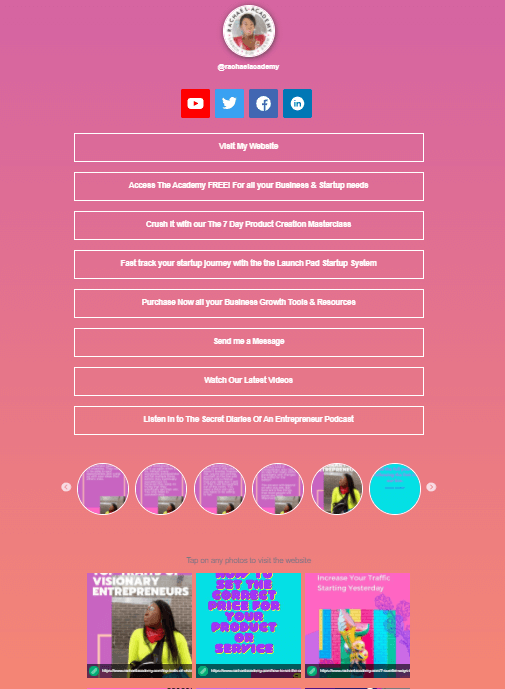 Don't forget to promote your online shop in your story and posts so that people know about it. 
See, it's easy to set up your store with MyURLs.Bio.

It's good to mention that MyURLs.Bio has many other cool features too. A smart scheduler, organic growth plans, and direct message services are some of them.
Final Words
Having an excellent Instagram shoppable feed doesn't have to be a difficult thing to do. Instead of waiting for Instagram to approve your shoppable Instagram, which might take so long and have some limitations, try MyURLs to create beautiful and practical Instagram shoppable feeds.