One of the best ways, or we'd better say the best way to connect with your audience on Instagram, is using Stories! However, you should know how to use them to impress your audience for the best. We have prepared 20 Instagram Stories strategies to give you the confidence to continue sharing stories with your audience more and more. 
You also need to know the time of sharing and the type of content you should use to keep your audience engaged and make them watch once and continue watching them. So, firstly, have a plan for your Instagram Stories and try scheduling them. 
It is not important how long it is that you are using Instagram or IG Story. The important things are using fresh and valuable content and also sharing Stories regularly. Using Instagram Story is the best way for other people to know your personality. Also, you can outplay the Instagram algorithm using the Stories platform.
Notes on Instagram Stories Strategy
Before reading these Instagram Stories ideas, think about the Instagram Stories that you like. Why do you like those Stories? What are the relations between you and them? Are they attracting you to stop and watch them? What factors do they have so you can also use them in your Stories? 
20 Creative Ways to Use Instagram Stories
Let's check some perfect simple ideas about Instagram Stories that you can use on your account:
Instagram stories provide lots of features; use them all!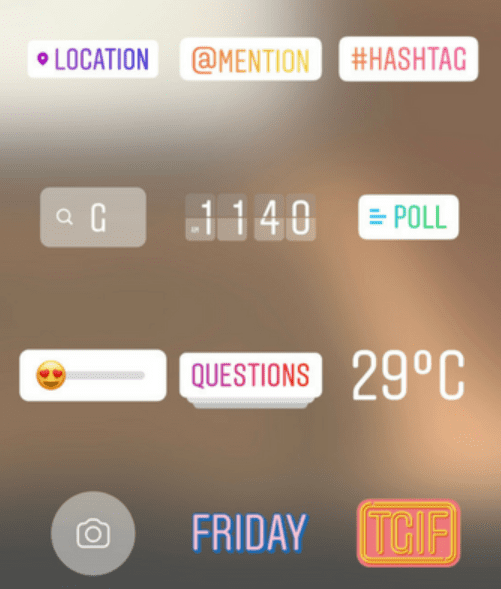 Instagram stories have many features that help you make your posts more interesting and increase your Instagram engagement. Some of these are Story Emoji Slider, Instagram Story Music, Instagram Story Highlights, and Instagram Story Polls. Try to learn using all of these features and make use of them to publish eye-catching stories.
1. Promote Your Instagram Posts through Stories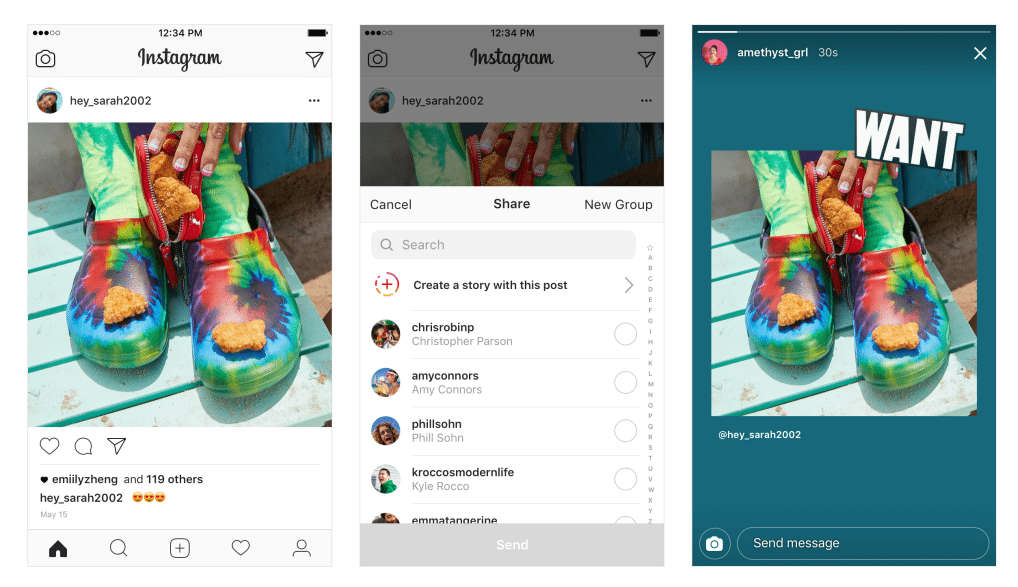 Instagram Stories are an amazing way to share your latest post with all your followers. However, you can't predict what posts your followers will view on their feed — but you can ensure all your followers see that you've got a new post.
The active story will expire after 24 hours on your profile; however, the promoted story will be running as an ad. 
How To Promote An Active Story:
Go to your IG profile.

Tap on the profile photo to reach your story.

Press on … More, at the bottom of the story's image or video.
Choose Promote in the options.
By setting things such as Audience (who you want to reach), Duration (how long you want your promotion to run), and Budget (how much you want to spend), fill in the details of your promotion. Once you've completed these details, press Next.
To perform the promotion, tap on Promote.
2. Share a Live Video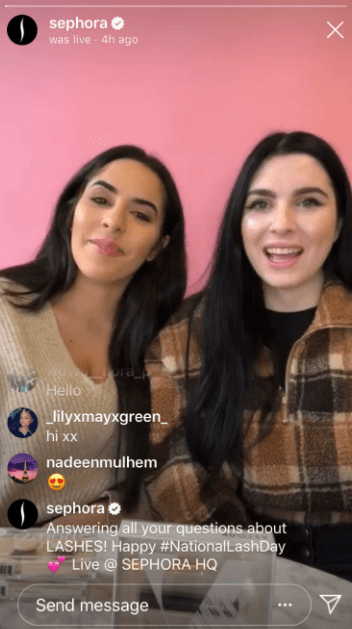 Live videos are a perfect option to contact followers directly. On Instagram live stories, users can ask questions, comment on your video, and provide feedback in real-time. This is beneficial to improve interaction because when you start broadcasting live, many users will be notified with a push notification. And it will appear right on your follower's Instagram Stories when you're done with the live video. This allows those who may have missed it live to check out the video later.
How To Start a live video:
Swipe right from in your feed or tap on at the top-left of Feed.

At the bottom of the screen, scroll to Live, then tap on.
Tap on Comment at the bottom of the screen to add a comment.
Tap on one comment, then tap Pin Comment to pin it; in this case, viewers will see it.

On the top of the screen, you can see the number of viewers, and at the bottom, you can see the comments.

Finally, tap End on the top right, then tap to confirm. In the top left, you can tap on it to save it to your camera roll or share it to IGTV.
3. Draw on Stickers
 Instagram Stories stickers are a fantastic method to use in your stories and boost engagement.
Below are some creative and fun Instagram Stories Stickers you can use on your posts:
Location Sticker is the perfect one to grow engagement if you want to host a live event or drive awareness of a new opening.
If you tag a location on your Stories, it will reach the public stories of that location.
Hence, anyone who scours for that location on Instagram will notice that and engage with your story.
Brands can use the quiz sticker to educate their followers on their products or brand while increasing engagement on their stories and highlights!
This is an excellent way to boost your engagement on Instagram Stories and gain insights into your followers' likes and dislikes.
In addition, the voting sticker is an immediate and simple way to give your audience a chance to share their opinion.
It is an excellent chance to learn more about your followers' needs and interests and show them you're available and there's a real human behind your account. So, you can ask for a recommendation or provide them the chance to brainstorming.
 Tagging products in stickers can be a creative way to increase shopping on stories and showcase product details without being spammy. 
An interesting way to launch a new product on Instagram and future evidence of your campaign's victory is to use the countdown sticker.
If the audiences tap on the countdown sticker, they'll see the countdown, so when the time runs out, they'll get a notification to check your post!
4. Add Locations and Hashtags to Your Stories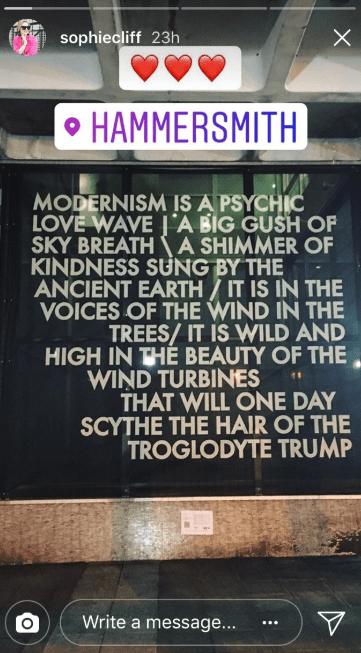 The Instagram Stories location sticker helps you to tell your followers where you are right now. Tap the sticky label at the top right after taking a picture of the video, tap the "Location" sticker, and enter your location. That's good because it offers an idea of where you are and what you're up to. When you're at an event or somewhere like a restaurant, it works very well to give suggestions to your viewers. They like to hear what you're getting up to every day.
How to Add a location:
Tap on (Android) or  (iPhone) above your photo or video.
Press Edit.
Go to Add Location and enter your location.
Tap   (Android) or Done (iPhone).
5. Make the Most of Hashtags
It's s simple to add a hashtag to your Instagram story. You can type in the hashtag or add the hashtag sticker to your chosen hashtag. When users search for a hashtag on Instagram, they will be able to see all the successful, recently posted Instagram stories for that hashtag at the top of the search page if it's famous enough.
For instance, you can utilize relevant and popular hashtags, Industry based hashtags, Location-based hashtags, hashtags for events,  popular holiday hashtags, and fun hashtags. 
6. Use Instagram Stories to Promote a Product
If you have a new post or are selling something new in your store, there are brilliant ideas to best use your IG stories. Use the option "swipe up" if you can, or guide users to the link in your bio and increase your sales and post views. 
7. Promote Your IGTV via IG Stories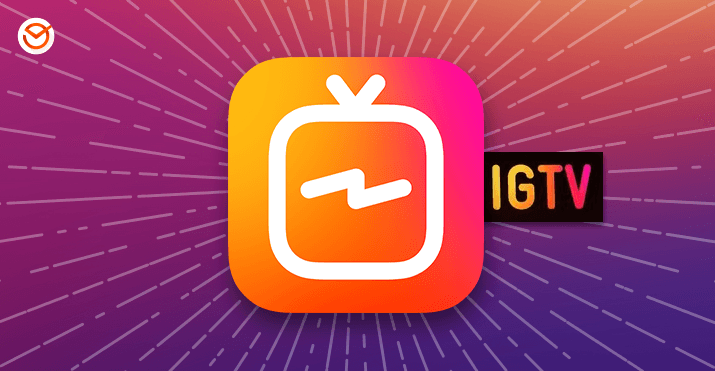 Instagram TV (IGTV), introduced in June 2018, is a fully-featured video app from Instagram that makes it possible for creators to create long-form like YouTube video channels. Producers can link their IGTV profiles to their regular Instagram accounts and provide their followers on their Instagram Story page with a one-minute preview of their stream. This is a good way to share longer videos on your account.
How to share an IGTV video to your story:
Go to the IGTV video that you want to share your story.

Tap on.

Press Add video to your story.
For sharing it, tap on Send To.
Besides the Your Story, press Share, then tap Done.
8. Share DMs from Your Follower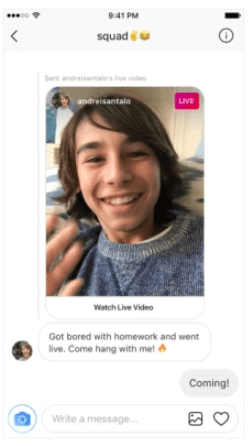 You can take your DMs screenshot and post it on your Instagram Story. This is perfect if you get positive feedback on your overall product, service, or company.
9. Introduce Yourself to Your Audience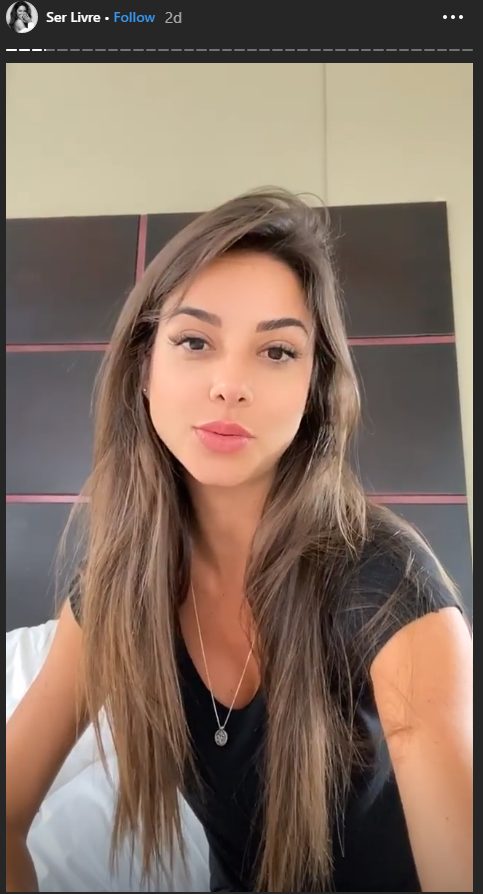 It is important to show that you are a human being as it helps build a strong tie and connect with your customers. 
You can do it by recording a video on camera for 3-5 minutes and show your mood once in a while; if you do not feel comfortable with the video, you can write about yourself and upload it via Story.
10. Do Not Forget the Rainbow Text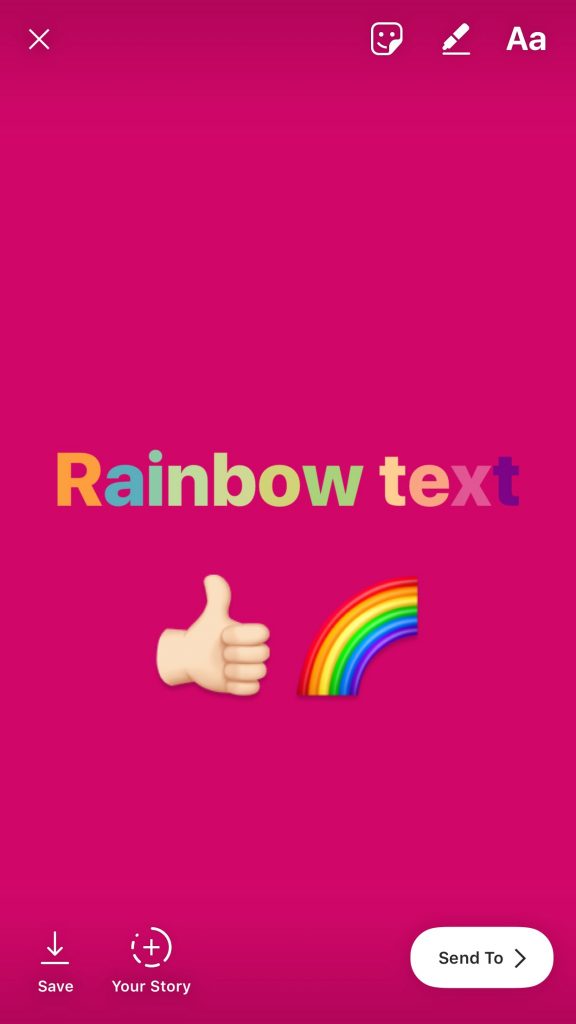 Rainbow in real life is really an eye-catching phenomenon. So you can bring it to your Story to make it attractive! After you typed something, select it. Then press and hold on to the font color with your left thumb, and then with your right thumb, drag the cursor along what you typed. Meanwhile, drag across the colors with your left thumb. Slide them simultaneously to see the rainbow effect.
11. Share Quotes with Your Audience
Add quotes that are short, sharp, funny, inspiring, motivational, interesting, and related to your business.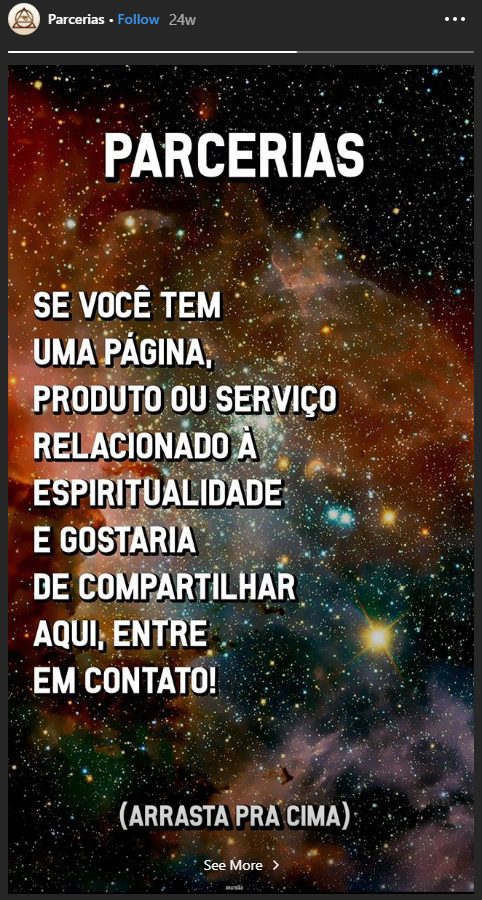 Don't forget to use typing features of IG stories to make them appealing.
12. Use Polls
Try posting a poll or a quiz and engage your followers with a multiple-choice answer. This lets the audience engage with your post with the click of a button instead of taking time to respond.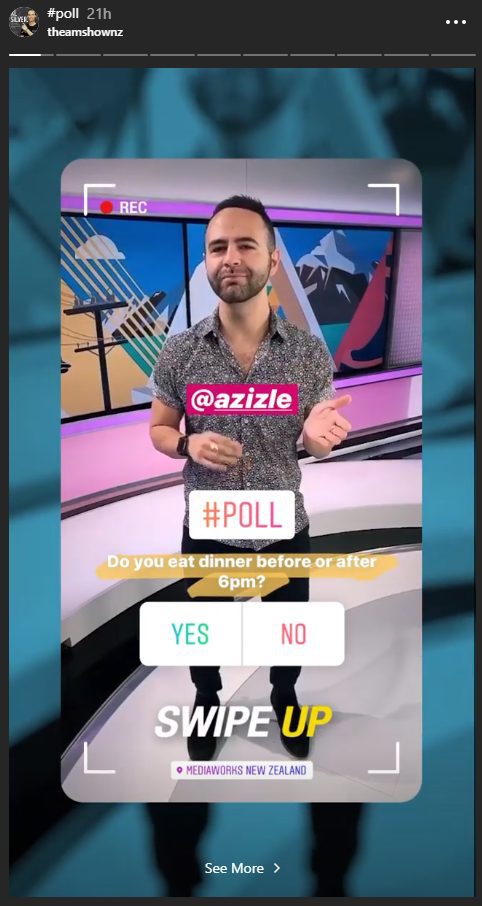 You can add two options and ask your audience about choosing between two dresses or two locations for a trip. this is a great way to increase your engagement.
13. Ask Questions Frequently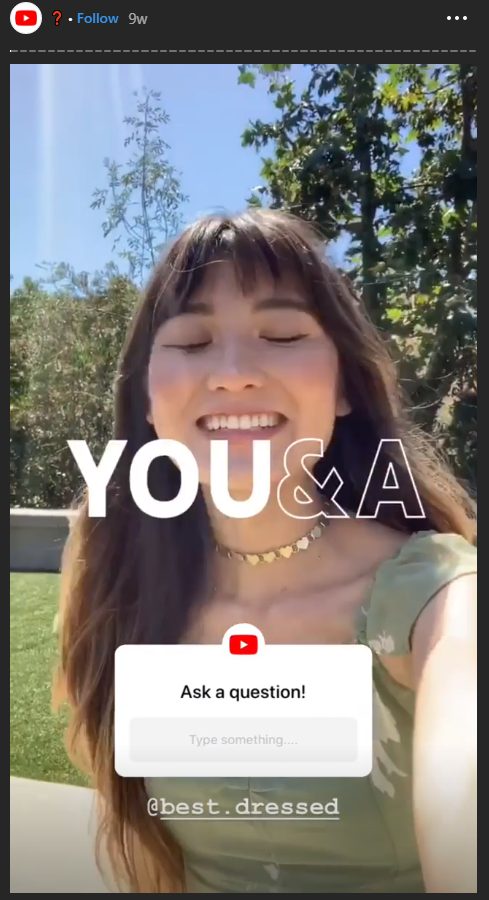 This is also a great way to make your followers engage with your stories. Therefore, you can ask questions about customer opinion and insight into a product or service you're marketing, then add an answer sticker to your stories where your audience can insert their responses.
It is a good idea to ask them about your next Instagram Story to decide what to publish then and provide them what they like the most.
The more engagement you get, the higher your chances of hitting the explore page.
14. Create Highlights of Your Favorite Instagram Stories

Instagram stories normally expire after 24 hours. If someone misses your story during its lifecycle, give them a chance to visit your top stories by highlighting them. That is, you can change stories to reveal on your profile as highlights, even after they disappear. Highlights will appear below the profile photo.
How to Add Story Highlights:
To add a story to a highlight, follow the instructions below.
Tap on or on your profile photo in the bottom right.

Press. If you can't see, tap Story Highlights.
Select the stories you want to add to highlights, then press Next.
Opt for a cover photo, insert a story name for your highlight, and tap Done (Android).
By tapping and holding on to the highlight and then tapping Edit Highlight, you can add more photos or videos to your highlight.
15. Show Your Behind Scene Images
Sharing behind-the-scenes images is an amazing way to establish your brand via stories. It makes a connection with your target audience and gives them an inside look into who you are and what your brand express.
For instance, you can showcase your personality, Give your audience a look into your daily life, provide updates on your running projects, and talk about your failure and struggles.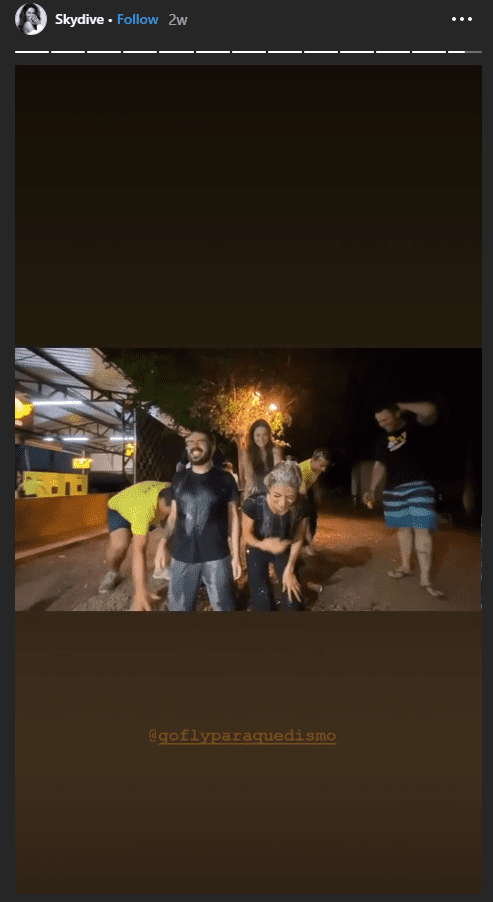 Behind the scene
16. Promote Offers and Discounts through Your Stories
Instagram stories are a great way to promote your special offers, discounts, and coupon codes.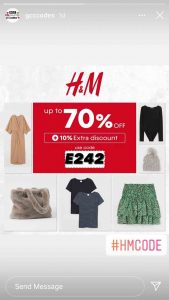 17. Host Contests and Giveaways 
Giveaways and Contests are excellent creative ways to reach your ideal audience and boost engagement, too.
For instance, you can promote your event with free tickets, leverage holiday excitement, reward loyal customers, create urgency with flash giveaways, and celebrate business milestones.
Moreover, you can ask the audience to comment on your story, publish their own story, tag your account, or like your most recent post. Make sure you monitor your notifications and pick a winner in 24 hours.
 18. Draw on UGC to Boost Instagram Story Viewer Rank
User-Generated Content (UGC) is any content such as photos, videos, and reviews created by users and consumers such as followers, ambassadors, influencers, and event attendees. 
Sharing User-Generated Content and reposting Instagram stories is an excellent creative method to enrich your page with beautiful content.
Also, it can generate more engagement on Instagram because the more users engage with your feed, the higher your reach rate will get, and the more likely it is that new audiences will face your content on the Explore tab. So, reshare and showcase the compliments and inspiring content about you on your IG Story.
19. Add Music to Your Stories
To spice it up, add music to the images and videos you post. Instagram music feature makes it simple to do so. Indeed, it offers you a selection of tunes from its library and your favorite music streaming services, like Spotify, Shazam, and SoundCloud. 
You can add music to set a certain mood or to share a song you like.
20. Answer Questions
Are you receiving a lot of questions from consumers and followers frequently? Maybe people always ask about the best way to use your product.
IG Stories is an excellent place to answer these questions, get your audience involved, and strike up a discussion. Therefore, you could step up engagement more by asking your followers to type their questions as comments on a post. Then, you can create an FAQ Story highlight with their questions.
Final Thoughts
I hope you have enjoyed these ideas. You can use these Instagram Stories ideas for growing more organic, engaging followers. Note that you need to plan your Stories, and even you can schedule your Stories beforehand. You can use AiGrow's Scheduler to schedule not only your posts but your Stories too.